"We believe these would be truly transformational investments"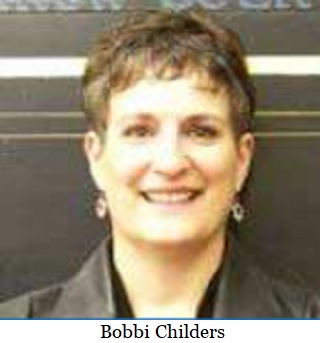 The May 2021 revenue forecast was rosy, and with the influx of federal assistance, Oregon has an opportunity to make critical investments. Oregon Association of County Clerks is asking for $40 million to update and improve the aging election infrastructure.
They request consideration to fund targeted investments to help secure and improve our election systems that Oregonians rely upon:
$15 million for counties to obtain equipment and software changes needed to modernize and help implement any significant future election reform legislation, technical expertise to adapt voting systems and changing vendors to accommodate software changes as needed.
If you proceed with any significant election reform this session, $5 million for a statewide education campaign regarding election changes and language translation service/tools – including, but not limited to, videos, social media posts, and multiple statewide television ads to break through clutter and indifference.
$20 million for state software enhancements to the Oregon Central Voter Registration (KnowInk) – so we can have an election management system that is fully capable of communicating with other state agencies as necessary to do address updates to voter registration, and also for each county to have software to perform signature verification uniformly across the state.
Bobbi A Childers, President of Oregon Association of County Clerks stated, "We believe these would be truly transformational investments and improvement to our election system across the state."
Our county election officials are trying to do a good job. Still, No one can deny that there is a problem with election data being corrupted in our country. But Oregon still lacks an in-depth investigation into what types of voter fraud has taken place. Oregon received Election Security Funds from the Help America Vote Act (HAVA) to provide states with additional resources to secure and improve election systems. In 2018 Oregon received $380 million and in 2020 Oregon received $425 million, which doesn't include funds to cover costs for the pandemic incurred by county election offices. Shouldn't we ask them to account for these funds?
Janice Dysinger, Oregonians for Fair Election, is probably one of the most knowledgeable on Oregon's voting systems. She says, "the weakest system in Oregon is the thumb drive transfer to the Election Night Reporting (ENR) system. Our data is obtained by querying the county election equipment tabulators and writing that information on a USB thumb drive then taking it out of the secure counting area and inserting it into another computer that is connected to the internet to send to the ENR system. A flaw in this system was recently reported in Douglas County in the May 18th, 2021, election which reported 5000 more voters than Douglas County sent."
Until the investigation is completed over the 2020 election, new equipment from the same vendor connections with the same algorithms will solve nothing. Dysinger says, "Until we can see that there are no algorithms inserted into election tabulators and computers, that the programing is open source for all to see the computer's operations, by all parties and no interference with the data transfer routing through other countries to the Election ENR system, we need to hold off on spending more money on equipment. A more honest approach would be to fund a back-up plan to count ballots by hand in the precincts and posting the results with the signatures of witnesses at the precinct level and a second copy with real witness signatures sent with the ballots and posted in the county elections office window and on their website. Then securely faxing the results to the Secretary of State to post on their website. Until then the American people will not feel secure in the results."
--Donna Bleiler
| | |
| --- | --- |
| Post Date: 2021-05-29 21:52:46 | Last Update: 2021-05-29 22:11:07 |