If you're not vaccinated, get ready to be a part of the "out" group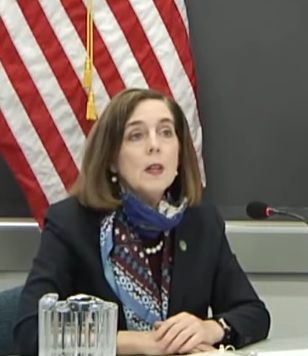 Today Governor Brown announced that "Oregon Health Authority (OHA) will be revising health and safety protocols for businesses in Lower Risk counties to allow for the option of creating vaccinated sections. Before this latest move of the goal posts, the following applied to the Low Risk categories:
Eating and Drinking Establishments:
Indoor dining allowed with capacity: not to exceed 50% maximum occupancy
Outdoor dining allowed with capacity of 300 people max including individual dining pods
Indoor and outdoor seating: 8 people per table maximum
12:00 a.m. closing time
Indoor Recreational and Fitness Businesses (gyms, indoor K-12 sports and indoor recreation activities)
Capacity - maximum 50% occupancy
Indoor full-contact sports allowed
Indoor & Outdoor Entertainment Establishments (aquariums, movie theaters, museums, concerts)
Capacity: Maximum 50% occupancy
12:00 a.m. closing time
Retail Stores / Indoor and Outdoor Shopping Centers / Malls
Capacity: Maximum 75% occupancy
Faith Institutions
Indoor Capacity: Maximum 75% occupancy
Outdoor Capacity: 300 people maximum
The change announced by Brown states that the Oregon Health Authority (OHA) is updating the guidance for Lower Risk counties allowing the option for vaccinated sections for businesses, venues, and faith institutions. This means that:
Vaccinated sections with no physical distancing or capacity limits will be allowed for fully vaccinated individuals ages 16 and older who provide verification of their vaccination status.
Businesses, venues, and faith institutions may require additional health and safety protocols in vaccinated sections, such as mask wearing for vaccinated individuals.
Because children ages 12-15 have only recently become eligible for vaccination, and children under 12 are not yet eligible
all children up to age 15 wearing a face covering will be permitted in vaccinated sections if accompanied by their fully vaccinated parent or guardian.
Unvaccinated sections must adhere to all health and safety protocols, including the use of masks, physical distance, and capacity limits.
The press release also says that the Portland Trail Blazers drove the conversation to promote the changes. They will "be the first indoor sports venue in Oregon to welcome fans back to vaccinated sections this week" Governor Brown stated. The Portland Trail Blazers appear to be going against the recent movement by professional athletes and sports teams who have been speaking out against discrimination and lack of equity. The adoption of segregated seating sections may very well end up be discriminating and take the equity discussion in the opposite direction intended.
The Black, Indigenous, People of Color (BIPOC) communities are one of the lowest vaccinated groups in Oregon, according to OHA data. Approximately 23% compared to the white population at 38% and the total population of almost 51%. Does this mean that the Moda Center will not only segregate vaccinated from unvaccinated, but inadvertently also separate Oregonians by race?
--Terese Humboldt
| | |
| --- | --- |
| Post Date: 2021-05-24 13:52:54 | Last Update: 2021-05-24 14:10:54 |