On this day, June 4, 1990, Janet Adkins, age 54, of Portland, became the first person to use a suicide machine developed by Dr. Kevorkian. This began a national debate over the right to die.
Also on this day, June 4, 1999 a federal judge in Portland ruled that AT&T must open its cable lines to competitors.
Also on this day, June 4, 2017, a pro-Trump rally and counter-protest in Portland was marked by multiple arrests and clashes.
Will lower prices for Oregonians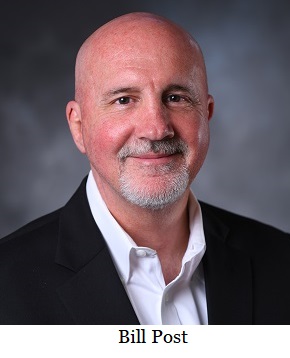 A bill from Representative Bill Post (R-Keizer) to allow the sale of pseudoephedrine products without a prescription has now been approved by Oregon House legislators today. That bill is
HB 2648
.
This is the third time that Rep. Post has attempted to remove an unnecessary barrier for Oregonians to lower their health care costs when purchasing pseudoephedrine products. Products such as Sudafed will still be restricted to people who are at least 18 years of age with a valid ID under the proposal.
Rep. Post was joined by a bipartisan group of lawmakers who sponsored the proposal. The impact on health care consumers' wallets could be significant. Currently, purchasing a pseudoephedrine product requires a visit to your doctor to receive a prescription, which comes with an expensive bill.
"With health care costs skyrocketing, this simple bill to reduce the cost of a common cold medicine should be a no-brainer," said Rep. Post. "We shouldn't be asking people to jump through very expensive hoops by visiting a doctor to obtain a prescription to common cold medicine, especially when Oregon is the ONLY state requiring a prescription."
--Bruce Armstrong
| | |
| --- | --- |
| Post Date: 2021-04-28 13:00:30 | Last Update: 2021-04-28 13:21:50 |