Brought to you by Kate Brown's Racial Justice Council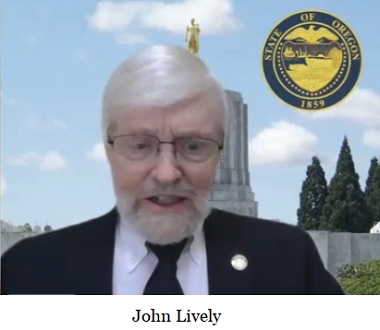 In a House Committee On Economic Recovery and Prosperity meeting on April 6, 2021, Oregon legislators discussed the ramifications of passing
HB 2266
, a bill which would provide economic recovery loans for Oregonians, but only if their skin is a certain color.
Representative John Lively (D-Springfield) is the sponsor of the legislation which allegedly would direct the Oregon Business Development Department to study the use of economic development methods for purpose of assisting businesses, but is done with targeted outreach so that only a minority owned business would see the advantage.
While discussing the implications of such a unconstitutional law, Representative Kim Wallan (R-Medford) asked the committee if these unconstitutional race-based requirements might be removed in the spirit of reaching as many struggling businesses as possible.
The answer that the Republican legislator eventually receives comes from Leah Horner from the Office of Governor Kate Brown, and may seem disappointing to observers noting the regressive nature of racial segregation.
She simply states that Kate Brown's Racial Justice Council decided that the bill is intended to be written exactly as it is, including the unconstitutional racial elements, and they intend it to be passed as is.
--Bruce Armstrong
| | |
| --- | --- |
| Post Date: 2021-04-07 20:25:47 | Last Update: 2021-04-08 11:29:38 |