This all hinges on the American Rescue Plan Act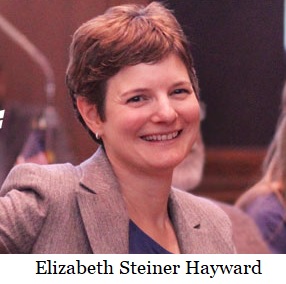 The Co-Chairs of the Oregon Legislature's Joint Committee on Ways and Means, Senator Betsy Johnson (D-Scappoose), Senator Elizabeth Steiner Hayward (D-Beaverton), and Representative Dan Rayfield (D-Corvallis) – released their 2021-23 Budget Framework. The document serves as a starting point for the 2021-23 budget cycle.
Joint Ways and Means Co-Chairs have schedule hearing dates on the 2021-23 budget framework. What stands out for taxpayers is the increase of $780 million for new programs and services. That means an increased budget of $780 million every biennium in the future plus cost-of-living increases and growth in those programs. Very few new programs are ever terminated and give credence to the term "big government." The Budget Framework shows that these new programs ($780 million) are funded in 2021-23 by one-time funding from the American Rescue Plan Act Funds, which is expected to be $2.6 billion. The framework reserves $520 million for the 2023-25 biennium out of those federal funds, but that doesn't cover the cost of the new programs. And where does the funding come from in future biennium's?
The five dates and times for Ways and Means budget hearings are by congressional districts.
District 1 - Wednesday, April 14, 5:30-7:30 pm
District 2 - Saturday, April 17, 1:00-3:00 pm
District 3 - Wednesday, April 21, 5:30-7:30 pm
District 4 - Thursday, April 22, 5:30-7:30 pm
District 5 - Saturday, April 24, 1:00-3:00 pm

What is curious about these times is that Joint Committee on Ways and Means Subcommittees have been meeting on budgets since January. One committee will have held 26 hearings. Multiplied by seven committees, all trying to squeeze and expand their programs into current levels. Now they are told to cut one percent more to meet budgetary goals. How do all these hearings and testimonies get incorporated and resolved into the Ways and Means two-hour District meetings?
A D V E R T I S E M E N T

A D V E R T I S E M E N T
What is even more curious about the budget is the moving numbers. The initial 2021-23 Ways and Means Co-Chair Principles shows a current service level for 2021-23 to be short $1,741,500,000 General Funds, but new numbers have brought that down to $606,700,000 in the March Budget Framework. The Co-Chair target requirement is to bring that number to zero. With the addition of $520 million American Rescue Plan Act Funds and cuts of 1% to each budget they have initially meant their goal. However, the door is still open for the BIPOC caucus for resources needed to advance racial equity initiatives in Oregon. Their needs will influence the final development of the final 2021-23 budget. Each committee is asked to review their budgets for more than the 1% cuts to fund their special needs.
This all hinges on the American Rescue Plan Act sending $2.6 billion our way. What if it doesn't?
--Donna Bleiler
| | |
| --- | --- |
| Post Date: 2021-04-02 09:51:32 | Last Update: 2021-04-04 10:41:42 |