We need comparable, reliable, and valid student learning data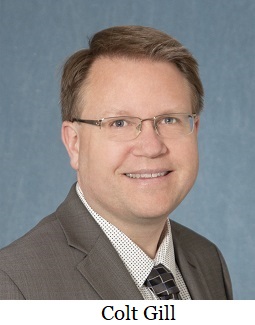 The US Department of Education has
denied a request
from the Oregon Department of Education "to waive the requirements to administer the same statewide assessments to all public elementary and secondary school students in the State in reading/language arts, mathematics, and science for the 2020-2021 school year." These requirements have been in law since 1965.
The Department appreciates ODE's work to develop the SEED Survey. The information that you collect through this survey will provide useful information to support you, your schools, and your educators as you plan for student needs next year. We believe there is a great deal to learn from ODE's work in this area, and we strongly support expanded use of opportunity to learn measures nationwide.
The Oregon Department of Education had been promoting the idea of a SEED Survey, to partially replace standardized testing. According to the ODE,
data from the survey
will be used to support the following five purposes:
Honor the importance and necessity of incorporating student voice into the continuous improvement process for Oregon's public education systems
Provide Oregon districts with actionable data regarding investments and quality pedagogy that can be used to increase student group outcomes (e.g., academic achievement, graduation rates, post-secondary success)
Develop promising practices guidance regarding appropriate uses of SEED Survey data independently and in combination with comparison to summative assessment results
Expand reporting beyond outcomes to include information about investments and quality pedagogy that Oregon's education systems make in supporting students, their families, and the educators who serve them
Validate summative assessment approaches by reviewing SEED Survey results in comparison to summative results, reviewing expected and unexpected patterns in relationships
The letter, from Deputy Assistant Secretary for Policy and Programs Ian Rosenblum, concluded, "We remain committed to supporting Oregon and all States in assessing the learning of all students, while we recognize that we are in the midst of a pandemic that requires real flexibility and creativity. We are eager to continue to work with ODE on a plan that addresses your State's specific circumstances and maximizes the amount of comparable, reliable, and valid student learning data alongside the important data you plan to collect from the SEED Survey."
Standardized testing has been a perennial battle between teachers' unions and school accountability supporters.
--Staff Reports
| | |
| --- | --- |
| Post Date: 2021-04-03 20:15:18 | Last Update: 2021-04-03 20:16:25 |