We learned a new term: 'essential' work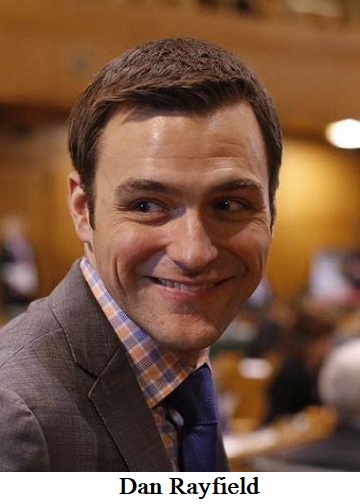 Of note the last few years have brought much change to our state due to rural forest fires and riots on the streets of Portland. We see an exodus form our state on one side and a migration of homeless encampments everywhere. None of us want anyone out on the streets. Still, we need to operate our government. How does this affect our election process?
Towns have burned down from our forest fires. Businesses contend with COVID-19 operational restrictions. People have lost or changed jobs. We learned a new term: 'essential' work. Second amendment law infringements motivate people to move away. Things are different in Oregon.
The Transition Project on Irving currently has 381 active voters and 1,802 inactive voters registered when I checked with Multnomah County Elections officer, Eric Sample. The people registered to vote at this address get some services here such as their mail. I question if we should be saying these are permanent residences and never require their address to be updated as
HB 2681
would change, Currently, anyone would need to vote or update their address within the 10 years. If they don't vote for 10 years, that might be an indication that they are living somewhere else.
HB 2681
would remove any requirement to vote or update the address.
I also understand from Eric Sample that he estimated somewhere between a few hundred and a thousand people were registered at the elections office. He said it was difficult to look up by address without checking specific voter, although their office was able to check the other address for me.
Portland has acquired some motels in the area to house homeless folks. There are a number of other homeless facilities in just Multnomah County. God bless all the people who made this happen to bring some comfort and protection to our neighbors. These facilities are not permanent residences. They are temporary facilities by design.
Representative Dan Rayfield (D-Corvallis) has introduced
HB 2681
, which reads "Notwithstanding any other provision of this chapter, the registration of an elector may not be considered inactive due to an elector not voting or updating the elector's registration for any period of time."
A D V E R T I S E M E N T
A D V E R T I S E M E N T
The Election Assistance Commission suggests as well as Oregon used to require a voter to vote in 2 consecutive federal elections or be removed from the voter rolls. Secretary Richardson moved to have that change to 10 years. With our homeless population on the rise, fires destroying whole towns, and changing demographics we should not go to 'never update' the voter rolls but instead tighten, go back to the four year Supreme Court sanctioned time frame, if we want our population to be accurately represented in the vote. If our goal is to have accurate voter lists.
Most states require proof of residency. We do not.
HB 2681
will weaken our voter rolls. Our voter rolls will become bloated and cost tax payers more money to deliver ballots to people who no longer live here. Just plain old dirty voter rolls.
When voters loose confidence in the election they stop voting. We must build confidence in our election process and that starts with clean voter rolls.
The House Rules Committee will have a work session on this bill and consider amendments on Thursday April 1 at 1:00pm. No fooling.
--Janice Dysinger
| | |
| --- | --- |
| Post Date: 2021-03-31 09:11:56 | Last Update: 2021-03-31 15:48:34 |