Other distance guidelines have been adjusted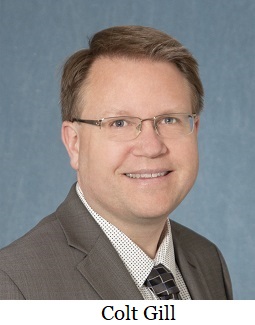 Referencing a
recent change
announced by the Centers for Disease Control and Prevention, the Oregon Department of Education has changed it's guidelines for distancing between students in the classroom from six fee to three feet.
In
a letter
announcing the changes, the Oregon Department of Education said, "The Center for Disease Control's March 19, 2021 Science Brief revised physical distancing recommendations for K-12 schools to reflect at least 3 feet between students in classrooms and provides clearer guidance when 6 feet is recommended or required." The Oregon Department of Education is Directed by Colt Gill.
The 89 page manual for school guidelines, entitled
Ready Schools, Safe Learners
has been updated, and several other changes have been made.
Revised physical distancing requirements to align to new CDC guidance outlining the conditions for when at least 3 feet apart is possible for between students.
Removed requirements for 35 square feet and revised requirements and recommendations to align to new CDC guidance.
Revision to cohorting requirements and recommendations. Cohorts up to 36 students recommended. Removal of the 100 person maximum limit in cohort design.
Added requirement that desks face in the same direction, where possible.
Added requirement that 6 feet should be maintained when masks cannot be worn, including when eating. Removed requirement for establishing a minimum of 35 square feet.
Removed requirement for establishing a minimum of 35 square feet.
Added requirement to maintain 6 feet physical distancing for all levels (K–12) during activities involving increased exhalation, such as singing, shouting, band, sports, or physical activity.
Revised the definition of "physical distancing" and added a new definition of a "distinct cohort."
The Oregon Department of Education letter
makes a strong case for continued mask wearing:
"SARS-CoV-2 infection is transmitted predominantly by respiratory droplets generated when people cough, sneeze, sing, talk, or breathe. CDC recommends community use of masks, specifically non-valved multi-layer cloth masks, to prevent transmission of SARS- CoV-2. Masks are primarily intended to reduce the emission of virus-laden droplets ("source control"), which is especially relevant for asymptomatic or presymptomatic infected wearers who feel well and may be unaware of their infectiousness to others, and who are estimated to account for more than 50% of transmissions. Masks also help reduce inhalation of these droplets by the wearer ("filtration for personal protection"). The community benefit of masking for SARS-CoV-2 control is due to the combination of these effects; individual prevention benefit increases with increasing numbers of people using masks consistently and correctly."
It goes on to cite extensive research that has informed changes in the guidance.
--Staff Reports
| | |
| --- | --- |
| Post Date: 2021-03-23 10:24:29 | Last Update: 2021-03-23 10:59:36 |