Cities would be forced to conform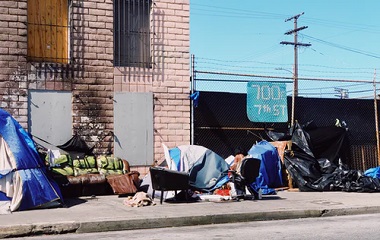 Two laws are now being proposed by Oregon Democrats that would essentially forcibly allow homeless camping in every Oregon city. Both
HB2367
and
HB 3115
are currently being discussed in the House Judiciary Committee.
Similar legislation had been attempted by the Democrats in 2017 with
HB 2215
and failed. At the time, the public was allowed to lobby the state officials in person and attend committee meetings. However this current 2021 legislative session is seeing aggressive moves from the Democrats to push through heavy handed policy and constitutional changes while the public is essentially unable to participate due to the Capitol building having banned the general public from attending.
While being discussed in a House Judiciary Committee meeting on March 9th, City of Hillsboro attorney Chad Jacobs explains that all cities in Oregon would be forced to change their ordinances to allow for the homeless encampments.
HB 2367 states that it would make violations of this "Right to Rest Act" to be unlawful practice enforceable by Commissioner of Bureau of Labor and Industries or by civil action. In other words, the state would threaten action against any city that does not accept the terms of the Act.
--Bruce Armstrong
| | |
| --- | --- |
| Post Date: 2021-03-24 06:41:30 | Last Update: 2021-03-24 07:04:03 |