Governor's bill leaves funding in jeopardy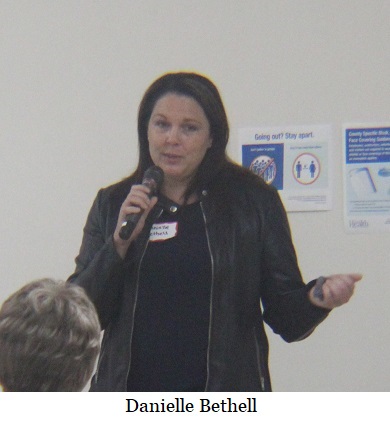 The Marion County Commissioners have sent a
letter to the members
of the Oregon House Committee on Housing, expressing their opposition to
HB 2100
. The base bill itself just calls for a study on housing, but the real purpose of the bill is to be a placeholder for the
-1 Amendments
which replace the contents of the base bill, in a "gut and stuff" maneuver with 13 pages of directives for Oregon's Housing and Community Services agency.
The bill has no official legislative sponsor, but the text indicates that it was introduced at the request of Governor Kate Brown for Housing and Community Services Department.
The letter, signed by all three Commissioners and focusing on funding, says that "Marion County opposes
HB 2100
, which would disinvest in our local solutions for existing emergency housing needs and homeless services. The Commissioners are Kevin Cameron (R-Salem), Colm Willis (R-Stayton) and Danielle Bethell (R-Keizer).
The letter continues:
"HB 2100 is Oregon Housing and Community Services' effort to modernize Oregon's homeless response system. This modernization includes moving funding for homeless services towards an outcomes-based system, allows for intentional initiatives to address homelessness, and changes the way funding is allocated for homeless services.

"Oregon's current delivery system utilizes a needs-based formula to allocate resources directly to Community Action Agencies around the state. The Mid-Willamette Valley Community Action Agency (MWVCAA) receives $2,391,915 to provide critical services and coordination of services to persons experiencing poverty, housing instability, and homelessness in Marion County. MWVCAA's ability to build a network and coordinate services across organizations has been an integral strategy to our region's approach to addressing homelessness and housing instability. The proposed modernization would continue the needs-based approach and maintain regional allocations but restrict MWVCAA 's guaranteed allotment to 80%; the remaining 20% of funds would be made available on a competitive basis to all providers statewide with no guarantee of funds being directed to needs in our county."
HB 2100
has had one public hearing, but the amendment has not yet been adopted. It has not currently been scheduled for further action.
--Staff Reports
| | |
| --- | --- |
| Post Date: 2021-03-03 17:33:30 | Last Update: 2021-03-03 17:48:43 |