Have your voice heard on redistricting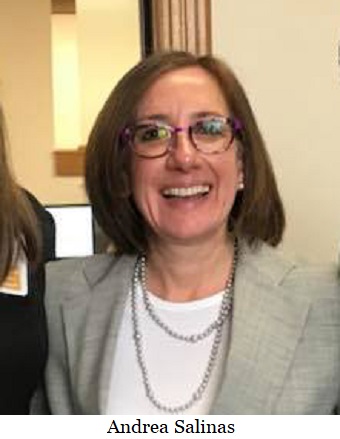 Once Every 10 years voter representation in both the State Legislature and in Washington DC is revisited. Lines are redrawn for the Oregon House of Representatives as well as for Oregon Congressional Districts based on population changes.
The 2020 census appears to point to significant growth in Oregon's population. Growth large enough to warrant adding an additional Congressional seat to Oregon's representation in Washington DC. The last time Oregon gained a congressional seat, its fifth, was in 1982. Redistricting takes place after the census is completed.
The process, however, has been in limbo from the very beginning. Last year The Oregon League of Women Voters began an initiative petition aimed at ending political gerrymandering in Oregon. They sought to ask the voters to approve the creation of an independent citizens' redistricting commission for reapportioning Oregon's state legislative districts. Commissioners would have been selected by county officials.
However, they lost their legal battle to get the question in front of the voters due to a legal decision by the 9th Circuit Court of Appeals in September of 2020. Therefore, the task is back in the hands of the Legislature and the Governor. With Democrats having a supermajority in the House, a majority in the Senate, along with control of the Governor's office and the Secretary of State's office, they have full control over the redistricting process and opponents of that had hoped to level the playing field.
With the 9th Circuit ruling, the process is now back in the hands of the Oregon Legislature. When the legislative session began, the Legislature formed the Joint Committee on Redistricting. Unfortunately, the census, the key data necessary for them to do their work, was delayed last year, in large part by the coronavirus pandemic. The initial counts will arrive at least four months behind schedule leaving lawmakers little to no time to do their work.
According to an article that appeared in The Oregonian on February 6, 2021,
"This unprecedented delay will prevent the Legislative Assembly from fully complying with its duties under our Constitution," the chairs and vice chairs of the House and Senate redistricting committees wrote in a letter to legislative leaders this week.

Under the Oregon Constitution, the Legislature has until July 1 to complete redistricting. However, the legislature is not 100% caught off guard. There had been warning signs last year that this could happen, when the bureau asked Congress to extend its deadline to deliver the redistricting data to July 30 due to delays from COVID-19 and lawsuits. "I do not think you should be expecting to see your results prior to that date," Kathleen M. Styles, chief of decennial communications and stakeholder relations for the US Census Bureau, told the Senate Committee on Redistricting. Oregon is one of six states that has constitutional redistricting deadlines.
If the legislature is unable to complete the redistricting by July 1, the job then goes to the Secretary of State who only has until August 15th to complete it. On the campaign trail last year, Secretary of State Shemia Fagan pledged to put some type of independent commission in charge of redistricting. However, constitutionally she is only required to hold one hearing on the redistricting. Therefore, the upcoming listening sessions scheduled by the Legislative Redistricting Committees, Chaired by Representative Andrea Salinas (D-Lake Oswego) and Senator Kathleen Taylor (D-Portland) may be the only chance that the vast majority of Oregonians have to get their voices heard.
Some points that people have brought up, regarding redistricting are:
Oregon voters should choose their politicians. Politicians shouldn't choose their voters. It's a conflict of interest.
We are asking for a nonpartisan, independent commission to draw the lines to ensure transparency, fair lines and non-gerrymandered districts.
These are unprecedented times, no one has the census data, we should pass legislation to get the responsibility out of the hands of partisan legislators and into a nonpartisan, independent commission.
39% of Oregon voters are registered Democrats, but 61% of the Legislature are Democrats, making up Super Majorities on both sides. No legislator will willingly subject himself or herself to a competitive district and election.
Competitive elections are not only fair to both parties, they are the hallmark of a healthy and mature democracy.
Current situation makes it difficult, maybe impossible, to achieve fairness without political gerrymandering.
We need a system with a high level of public confidence.
"Community of common interest" is constitutional and shall be considered. Constituents in rural communities care about similar things: Natural resource management, land use, crop production, water, livestock production, natural disaster planning, government regulation, taxation and transportation.
Rural district boundaries should not be superseded or overshadowed by larger metro areas.
The House Committee on Redistricting has announced that they will hold an additional hearing for organizations to sign up to testify on the impacts of redistricting tomorrow, Tuesday, March 2 from 5:30-7:15pm. "This hearing will be an opportunity for organizations who did not get to testify during committee last week," said State Representative Andrea Salinas (D – Lake Oswego). "Hearing from a wide range of voices will help the Committee to create a more equitable plan for redistricting Oregon."
All meetings are virtual. Testimony will be accepted via written or by oral live remote testimony. The state Capitol remains closed to the public.
Virtual Hearings for Individuals Residing in:
Hearing Dates:
Hearing Times
(click on the time
to sign up to testify)
District 1
(Clatsop, Columbia, part of Multnomah, Washington
and Yamhill counties)
Tuesday, March 9

5:30 PM – 7:30 PM
Saturday, March 20

9:00 AM – 11:00 AM
District 2
(Baker, Crook, Deschutes, Gilliam, Grant, Harney, Hood
River, Jackson, Jefferson, part of Josephine, Klamath, Lake,
Malheur, Morrow, Sherman, Umatilla, Union, Wallowa,
Wasco and Wheeler counties)
Wednesday, March 10

5:30 PM – 7:30 PM
Saturday, March 20

1:00 PM – 3:00 PM
District 3
(Part of Clackamas and part of Multnomah counties)
Thursday, March 11

5:30 PM – 7:30 PM
Saturday, April 10

9:00 AM – 11:00 AM
District 4
(Part of Benton, Coos, Curry, Douglas, part of Josephine,
Lane and Linn counties)
Tuesday, March 16

5:30 PM – 7:30 PM
Saturday, April 10

12:00 PM – 2:00 PM
District 5
(Part of Benton, part of Clackamas, Lincoln, Marion, part of
Multnomah, Polk and Tillamook counties)
Thursday, March 18

5:30 PM – 7:30 PM
Saturday, April 10

3:00 PM – 5:00 PM
--Terese Humboldt
| | |
| --- | --- |
| Post Date: 2021-03-01 15:03:58 | Last Update: 2021-03-01 15:46:46 |