On this day, June 4, 1990, Janet Adkins, age 54, of Portland, became the first person to use a suicide machine developed by Dr. Kevorkian. This began a national debate over the right to die.
Also on this day, June 4, 1999 a federal judge in Portland ruled that AT&T must open its cable lines to competitors.
Also on this day, June 4, 2017, a pro-Trump rally and counter-protest in Portland was marked by multiple arrests and clashes.
SD 10 race between Deb Patterson v Raquel Moore-Green
Editor's note: Oregon Abigail Adams Voter Education Project equips voters with information on how candidates stand on issues through a questionnaire process featured in comparison guides.
I
ncumbent Deb Patterson had a rocky start in Senate District 10, barely defeating Denyc Boles, the incumbent, in a recount in 2020. Patterson previously lost to Jackie Winters. Now she faces Representative Raquel Moore-Green after the redistricting put her in Senate District 10. The voters in parts of Marion and Polk counties have two candidates with voting records to give a clear indication on how they stand.
Moore-Green is a small business owner and served her community as a member of the Salem Area Chamber of Commerce, the Latino Business Alliance, Union Gospel Mission, and the Salem Police Foundation to name a few. Her goal is to bring balance to the senate and ensure legislation that will improve educational standards, support law enforcement, and reduce the tax and regulation burdens placed on our businesses. She is running for the Republican and Libertarian parties.
Deb Patterson earned a master's degree in music, and in health administration from Washington University School of Medicine, and a master's degree and doctorate from Eden Theological Seminary. Her experience includes working as a healthcare administrator and executive director, and the executive director of Northwest Parish Ministries. She has served as a member of the Salem Rotary Club, Healthcare for All Oregon, and SEIU 503. She is running for the Democrat and Independent parties.
Moore-Green believes in accountability, and wants to ensure that future Governors will not have the ability to exclude the legislature's active participation during states of emergency. Oregon has forced legislative fiscal accountability by passing the tax kicker, which refunds excess forecasted funds to taxpayers. Moore-Green voted not to lower the kicker by rewriting prior budgets to reduce the amount of the kicker. Patterson voted to reduce the kicker, voting for
SB 846
.
A D V E R T I S E M E N T
A D V E R T I S E M E N T
Moore-Green believes public safety means funding of law enforcement and supporting services to address mental health issues, alcohol abuse and drug addiction, as well as provide job skill training. She voted against
HB 3265
restricting law enforcement and courts from inquiring about immigration status, and voted against
SB 554
, that locks up firearms to make them inaccessible.
Patterson supports common sense gun safety laws like universal background checks and safe storage voting for
SB 554
, which makes it virtually impossible to defend yourself from murderers and criminals. She also voted to restrict law enforcement and courts from asking about immigration status.
Moore-Green says, "Our students deserve to compete nationally, but Oregon's recent lower graduation standards fail to equip them for the real world. We need comprehensive education that's rigorous, transparent, and inclusive of parental input." She voted against eliminating the essential skills test for a high school diploma (
SB 744
), and voted against
HB 2166
enacting a social emotional learning framework establishing an early childhood suspension prevention program.
Patterson says, "I know that we must do more to give our children a head start, to support strong community schools that respect and reflect the diversity of Oregon and to make college and vocational training more accessible for everyone." She voted in support of eliminating the essential skills test for a high school diploma (
SB 744
), and voted for
HB 2166
enacting a social emotional learning framework establishing an early childhood suspension prevention program.
Moore-Green wants greater access to patient care and wants to see local county initiatives promoting healthy diets, exercise and lifestyle choices. She voted against
HB 3057
, vaccine mandates for attending school, work or travel. She says she values life and voted to require 'care of life' if a child is born alive after attempted abortion.
A D V E R T I S E M E N T
A D V E R T I S E M E N T
Patterson says, "I support access to the full spectrum of reproductive healthcare…I opposed legislation that infringed on one's right to choose and will continue to stand up for reproductive rights for everyone." Except when it comes to mandating vaccines, she voted for
HB 3057
mandating vaccination for attending school, work or travel. She also voted against requiring 'care of life' if a child is born alive after attempted abortion.
Patterson supported legislation to bring Oregon to 100% clean energy by 2040 voting for
HB 2021
that has no structure to insure adequate power. "We can build a clean energy economy that protects our environment and invests in our workers and our economy and we must start now," Patterson said. She also voted for
HB 2290
, to spend taxpayer dollars installing public electric vehicle charging stations, and
HB 2165
establishing a rebate program for electric vehicles.
Moore-Green says "we must protect our small/private farms, fisheries, and dairies from continued regulation. They are excellent stewards of their resources – providing jobs, food, and services for nearly 4 million Oregonians." She voted against bills intending to convert to electric vehicles, and voted against reducing emissions 100% below baseline emissions by 2040, with no structure to insure adequate power.
--Donna Bleiler
| | |
| --- | --- |
| Post Date: 2022-10-07 06:17:13 | Last Update: 2022-10-05 10:57:27 |
Kevin Mannix v Ramiro Navarro, Jr.
Editor's note: Oregon Abigail Adams Voter Education Project equips voters with information on how candidates stand on issues through a questionnaire process featured in comparison guides.
K
evin Mannix is a practicing business law attorney representing small businesses, churches, private schools, and non-profit agencies. He served as a state legislator for 10 years. He became Oregon's leading crime victim advocate, authoring Measure 11 and Measure 73 in 2010. which formed mandatory minimum sentences for violent crimes. He has successfully stood up to a government run wild, including fighting Governor Brown's punishing mandates and successfully defeating the largest tax increase in Oregon history. He also backs law enforcement, fully funding police, and restoring the criminal justice system with prevention, accountability and rehabilitation.
Challenger Ramiro Navarro went from taking the United States oath at 18, to an Army Veteran, worked as a Veteran's Representative at Chemeketa Community College and Project ABLE supporting veterans with mental health services, to a business owner of Oregon's Finest Automotive, and now running for Senate District 21. He says "I will legislate not from a position of authority, but as a person who knows the issues impacting the most vulnerable in our community." He currently serves on the Cherriots Board advocating for public transportation, and recently spoke during a virtual forum with the Marion County Democratic Party where he expressed a top priority will be to eliminate gas cars to clear the way for electric cars. He says, "I've advocated for investing in cleaner public transit to support the mobility of low-income Oregonians and protect our environment."
Navarro says, "We need to make major investments in affordable housing to support working families and take transformative steps to make healthcare more affordable. Focusing on these policies will help everyone by stimulating our economy." He showed his passion in the Marion County Democratic Party meeting using strong language to show his support for universal health care and to raise taxes to fund it.
Mannix says, "the homelessness problem is actually a symptom of the failure to address a number of issues. The state needs to develop a comprehensive backstop system for counties, cities, non-governmental organizations, and churches to be able to better address homelessness issues. He proposes strengthening the capability to require drug-addicted and alcohol-addicted persons to enter treatment facilities, staffing and training for facilities, work programs for homeless, and research what's working across the nation.
A D V E R T I S E M E N T
A D V E R T I S E M E N T
Mannix has dedicated much of his life to promoting school choice and parental rights in our kids' education. Mannix founded Blanchet Catholic School in Salem and will fight to stop the one-size-fits all policies putting a barrier between parents and curriculum in the classroom. He sees a need to expand school choice, provide a voucher program for parents of children with disabilities, a tax credit for businesses sponsoring scholarships, and grants to help private schools expand their capabilities in certain academic areas.
Navarro sees a "need to prioritize child care so working families can get a leg up and build a better life for their children." His focus is on more funding for education and head start programs so our children have the support they need to thrive.
Mannix wants to keep taxes low making Oregon more affordable for working families. He says, "We need a comprehensive review of Oregon's tax system so as to enhance business development and employment growth, while lowering taxes and fees for working Oregonians." He proposes removing the Oregon death tax and the CAP system, establish caps on income taxes, and clarifying exemptions from personal property taxes.
Navarro says he will always protect your bodily autonomy, your right to medical privacy and ability to access an abortion. He says that is why he is the only candidate endorsed by Planned Parenthood and Pro Choice Oregon.
Mannix believes he can represent minorities from spending many years of his childhood in Latin America living in Ecuador, Bolivia, and Panama while his father served in the Foreign Service. While in Latin America, Kevin attended private Spanish immersion schools and is fluent in Spanish. He serves as President of the Salem Catholic Schools Foundation and founded Blanchet Catholic School serving on the Board. He says, "I believe that life begins at conception and public policy should be designed to support life. I am endorsed by Oregon Right to Life."
The two are challenged by Michael Morrow running for the Libertarian Party. His responses to the
OAA questionnaire
places him as a moderate candidate.
--Donna Bleiler
| | |
| --- | --- |
| Post Date: 2022-10-06 08:16:35 | Last Update: 2022-10-05 10:05:03 |
The U.S. will need between $100 billion and $166 billion in charging infrastructure
A
t the direction of the Oregon Legislature, the Oregon Department of Transportation and the Oregon Department of Environmental Quality have produced a
report analyzing existing incentives available to support the transition to Zero Emission Vehicles for Medium- and Heavy-Duty transportation fleets
. The agencies were further directed to research incentives offered in other states and to provide recommendations on expanding or creating incentives to support Oregon businesses in the transition. This report includes analyses on incentives for both vehicles and electric charging or other fuel infrastructure
Two listening sessions
were held to provide space for comments and feedback from stakeholders on the MHD ZEV incentive Report. May 31 and September 27, 2022.
In 2021, Governor Kate Brown stated that Oregon has experienced more extreme weather events, chronic heat and drought, flooding and more intense wildfires as a result of climate change. The Governor also acknowledged and supported Oregon's efforts on addressing climate change through the reduction of greenhouse gas emissions. According to the Oregon Global Warming Commission,
state-wide emissions must be reduced by over 50 percent to meet Oregon's 2035 GHG reduction goal
.
Political experts have noted a pattern of
politicians setting high goals in the future -- when they may no longer expect to be in office -- and then failing to meet them
.
A D V E R T I S E M E N T
A D V E R T I S E M E N T
The report, entitled
Incentives to Support the Transition to Zero Emissions for Medium-and Heavy-duty Sectors in Oregon
identifies the significant bottleneck to advancement of these initiatives: Electric Charging Infrastructure. Zero emission vehicle adoption for Medium- and Heavy-Duty is only possible if the infrastructure needed to charge or refuel electric vehicles exists. This is a key barrier to both battery and fuel cell electric vehicle adoption, particularly in the medium- and heavy-duty sectors.
According to Atlas Public Policy,
the U.S. will need between $100 billion and $166 billion in charging infrastructure
investment this decade to support 100% electric truck sales by 2040. There are many types of medium- and heavy-duty battery electric vehicles, and each vehicle type will have different charging needs based on vehicle size, usage schedule and application. The primary EV chargers utilized in the Medium- and Heavy-Duty sector are Level 2 chargers and Direct Current Fast Chargers.
According to the report, many stakeholders brought up the issue that for some sectors, specifically non-road and long haul vehicles, technology does not exist right now for them to adopt ZEV vehicles. Whether the vehicles are not made for the application, the load, or the range it will limit who the early adaptor sectors and use cases are for incentives.
Comments on the draft report are due Oct. 10 at noon. The report is due by Dec. 1, 2022.
--Staff Reports
| | |
| --- | --- |
| Post Date: 2022-10-06 06:50:51 | Last Update: 2022-10-05 12:55:53 |
Company Sold Fraudulent Clean Fuel Credits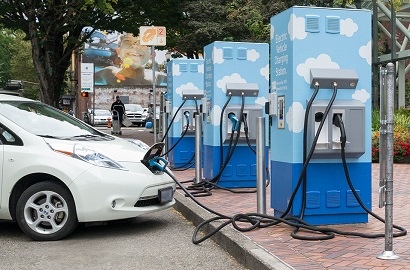 T
he Oregon Department of Environmental Quality today issued its largest penalty to date against Thompson Technical Services, of Lincoln City, for selling nearly $2 million in fraudulent credits through DEQ's Clean Fuels Program. The $2,723,895 penalty surpasses the
$2.1 million enforcement action
last year against Herbert Malarkey Roofing for air quality violations.
The action against Thompson Technical Services, which goes by TTS Charging, came after DEQ discovered the company had illegitimately claimed 16,089 in Clean Fuel Program credits for operating three electric vehicle charging stations in Sheridan. TTS then sold most of those credits to Elbow River Marketing for nearly $1.8 million.
At the time the company claimed and sold the credits, the three charging stations had not been installed and had not dispensed any electricity to vehicles.
"This is an egregious violation of a program that is designed to reduce greenhouse gas emissions, which contribute to climate change," said Leah Feldon, interim director of DEQ. "The Clean Fuels Program has been highly successful, but selling fraudulent credits seriously undermines the program's environmental benefits. This penalty is intended to encourage the violator to return legitimate credits to the market and should serve as a deterrent to anyone considering similar fraudulent behavior."
The Clean Fuels Program, which has been in place since 2016, provides incentives to companies that develop transportation fuels with lower carbon intensity, such as electricity or biofuels. The incentives come in the form of credits that can be sold to other companies as a way to comply with state rules requiring reductions in greenhouse gas emissions. Each credit is equal to 1 ton of reduced emissions. To date, the program has helped reduce emissions by 7.6 million tons and has displaced nearly 1.5 billion gallons of fossil fuels with cleaner ethanol, biodiesel, renewable diesel, electricity and renewable forms of natural gas and propane.
On June 10, TTS used the Oregon Fuels Reporting System to falsely claim it had dispensed 14.9 million kilowatt hours of electricity from the three non-working charging stations during the first three months of 2022. The false reporting generated 16,089 credits in the reporting system. On June 27, TTS transferred most of the credits to Elbow River Marketing. The total sales price of the credits was $1,788,000.
DEQ's order:
Revokes TTS's account with Oregon Fuels Reporting System and invalidates the 89 illegitimate credits remaining in the TTS account.
Requires TTS to purchase legitimate credits to replace the 16,000 credits transferred to Elbow River.
Assesses a total civil penalty of $2.7 million, of which $1.8 million represents the economic benefit gained by selling illegitimate credits. The remainder of the fine is punitive for violating the rules of the Clean Fuels Program.
If TTS complies with the order and purchases credits to offset the illegitimate ones, DEQ will reduce the size of the penalty accordingly. TTS has 20 days to request a hearing to appeal the penalty.
"This enforcement action demonstrates DEQ's commitment to maintaining the integrity of the Clean Fuels Program and our willingness to act swiftly when anyone violates the program's rules," Feldon said.
--Staff Reports
| | |
| --- | --- |
| Post Date: 2022-10-06 06:17:48 | Last Update: 2022-10-05 10:06:29 |
Golden uses the word several times in his memoir
F
ox News is
reporting
that Oregon State Senator Jeff Golden (D-Ashland) repeatedly used the word "n-----" in a book he wrote.
Senator Golden published "
Watermelon Summer
" in 1971 about his experience spending a summer on a Georgia sharecropper farm.
Golden is currently running for re-election against Republican Medford Mayor Randy Sparacino.
Golden uses the word "n-----" several times in the book:
"The Featherfield people are not as politicized as the Muslims, but that may make little or no difference to a white community that perceives the threat of a whole county of uppity n-----s." "And, of course, the only things lower than uppity n-----s are n------lovers."
"It's a minor act of defiance to demonstrate that the good-n----- requirement of a skullcap haircut is a thing of the past,"
Golden wrote about a "barroom brawl involving a n------ lovin' white" in town.
"The Smithville police follow us most of the time we're returning from town, and charged up here immediately last night when they heard about a barroom brawl involving a n-----lovin' white in Americus."
Democrat Gubernatorial Candidate and former Oregon House Speaker Tina Kotek has been endorsed by Senator Golden. The Northwest Observer has reached out to her campaign for a comment, but has not yet received a reply.
"Jeff Golden's words are despicable and should be condemned in the strongest possible terms," said Republican State Leadership Committee Spokesman Zach Kraft. "Jeff Golden owes voters a serious apology and every Democrat candidate for state Senate should condemn Jeff Golden's shameful behavior."
--Staff Reports
| | |
| --- | --- |
| Post Date: 2022-10-05 14:48:35 | Last Update: 2022-10-05 15:41:32 |
"Equity and good conscience" as defined by the Internal Revenue Service
T
he Oregon Employment Department is proposing changes to its Oregon Administrative Rules. They have filed a Notice of Proposed Rulemaking with the Secretary of State to amend OARs
471-030-0017
and
471-030-0053
, and promulgate
471-030-0320
. They say that these rule changes are necessary to extend the provisions of
SB 172
from the 2021 Legislative Session.
SB 172
had an operative date of June 23, 2021. It allowed recipients to deduct all or part of unemployment insurance benefit overpayments against future weekly benefits within five years following final decision for overpayments that were the claimant's fault, but not because of willful misrepresentation by the claimant.
471-030-0017
defines when wages are reportable to the Oregon Employment Department for unemployment insurance. This proposed rule will change reporting requirements for individuals receiving back pay while claiming unemployment insurance benefits. Before
SB 172
, a worker could not report wages from previous weeks.
SB 172
allows a claimant to report retroactive pay when it is paid to them, unless it is awarded after a shutdown due to a lapse in federal funding. In that case, the payment must be allocated equally to the weeks of the shutdown.
A D V E R T I S E M E N T
A D V E R T I S E M E N T
The Employment Department also proposing a new administrative rule,
471-030-0320
. This rule addresses the percentage of future weekly benefits that may be offset according to Oregon Revised Statute
657.215, 657.310, and 657.315
. It clarifies that when a decision is issued under ORS 657.306, the five-year time limit called for in
SB 172
begins immediately following the week that the decision establishing an overpayment became final. The percentage of future weekly benefits offset will be determined based on whether the overpayment recovery would go against "equity and good conscience" as defined by the Internal Revenue Service.
Lastly, they are proposing
AOR 471-030-0053
be permanently amended to make it consistent with the amended ORS 657.317. Currently, a waiver is defined as a temporary, renewable hardship deferral. Under
SB 172
, a waiver removes all responsibility for repayment for eligible individuals.
These proposed changes may have a fiscal and economic impact to employers, including reimbursing employers and those who pay into the Oregon Unemployment Insurance Trust Fund. This may include small businesses, state agencies, and units of local government.
--Ritch Hanneman
| | |
| --- | --- |
| Post Date: 2022-10-05 09:41:43 | Last Update: 2022-10-05 10:54:29 |
Sara Gelser Blouin v Valerie Draper Woldeit
Editor's note: Oregon Abigail Adams Voter Education Project equips voters with information on how candidates stand on issues through a questionnaire process featured in comparison guides.
V
alerie Draper Woldeit is challenging the veteran legislator Sara Gelser Blouin for Senate District 8, which covers northwestern Linn County and northeastern Benton County, centered around Albany and Corvallis.
Draper Woldeit has been a school teacher since 1980 and seen firsthand the short comings of Oregon's education system. She says, "politicians continually lower standards and then make excuses for the failing government school system. Government keeps pushing extreme agendas in the classroom, pushing mandates and closures." She wants to get schools back to the basics to prepare students for the real world.
Gelser Blouin's idea for improving the high school graduation rate is to "empower youth to direct their own services and protecting their right to speak publicly about their own experiences." Her voting record supports lowering the high school diploma standards due to inequities and disparities. Gelser Blouin carried
HB 2023
for a floor vote in 2019 that required all curriculum content include instruction on history, contributions and perspective of minorities including refugees, lesbian, gay, bisexual, and transgender.
In 2018, Gelser Blouin also proposed an amendment to
SB 1540
that would have lowered the sexual consent age to 12 allowing 13-year-olds to engage in legal sexual activity with adults. Her education focus seems to be on minorities, eliminating discriminatory barriers particularly for Black, Indigenous and students of color, immigrants and gender identity students.
A D V E R T I S E M E N T
A D V E R T I S E M E N T
Gelser Blouin wants to expand access to life-saving mental health treatment. She has trouble walking the talk. She was accused in 2020 for treating her chief of staff harshly for taking leave for mental health reasons. That occurred after she led the charge against the Republican Senators walking-out, and she refused to show up for floor votes, claiming she felt in danger, until another Senator was removed for saying threats against the State Police if they had been deployed during the walk out. Gelser Blouin said, "the situation shows that the Legislature had learned little from a sexual harassment suit she had brought the prior year."
Gelser Blouin has a narrow focus platform discussing every issue from the point of tackling longstanding disparities for BIPOC communities in health care and stopping any efforts to roll back equal rights for the LGBTQIA+ community. She opposes any effort to restrict women's access to abortion.
Draper Woldeit believes Oregon has failed at nearly every level at honoring the dignity of life. "Every life has value, regardless of age. I will be a strong advocate for our most vulnerable, from the unborn, to foster youth, and the elderly." She wants to go to Salem to be a check and balance on government power and overreach so shut downs and mandates never happen again.
Gelser Blouin's stance on the economy is to continue to pass legislation to reduce carbon emissions, invest in communities impacted by the effects of climate change, and make transportation investments and policies that reduce reliance on fossil fuels. She voted to allow tolling, and supports the right of workers to organize and collectively bargain.
Draper Woldeit pledges to be a strong supporter of law enforcement and thinks Oregon can do better to provide a safe and prosperous place to live, curb inflation and stop government from constantly raising taxes with nothing to show for it. She believes in reviving our culture of constitutional rights and liberties. She says, "it's time to change course by reforming taxes and cutting red tape to make our beautiful state more affordable and unleash Oregon jobs...so every Oregonian has the opportunity to realize their full potential."
--Donna Bleiler
| | |
| --- | --- |
| Post Date: 2022-10-05 09:16:15 | Last Update: 2022-10-05 16:20:17 |
He served as Chief Justice of the Oregon Supreme Court
G
overnor Kate Brown announced today she is accepting applications to fill a vacancy on the Oregon Supreme Court created by the upcoming retirement of Justice Thomas Balmer. The Governor thanked Justice Balmer for his dedicated judicial service. The retirement of Justice Balmer is effective December 31, 2022, and the appointee will begin service immediately thereafter.
Balmer served as Chief Justice of the Oregon Supreme Court from May 1, 2012, replacing Paul De Muniz. Martha Lee Walters succeeded Balmer as Chief Justice on July 1, 2018, although Balmer has continued to serve as an associate justice.
Last year there were vacancies on the Oregon Supreme Court and Oregon Court of Appeals, for which candidates were interviewed and vetted by the Governor's Office and the Oregon State Bar in a combined appellate judicial appointment process. Applicants who already submitted interest forms as part of last year's appointment process will be considered for Justice Balmer's position and need not apply again. A list of previous applicants can be found
here
, and the Oregon State Bar's recommendations from that applicant pool can be found
here
.
ORS 2.020 provides that a judge of the Supreme Court must be a citizen of the United States, have resided in Oregon for at least three years before their appointment, and have been admitted to practice in Oregon before standing for election.
--Staff Reports
| | |
| --- | --- |
| Post Date: 2022-10-04 06:32:41 | Last Update: 2022-10-05 13:57:57 |
It will also create active, green public space
T
he Portland Bureau of Transportation has announced that federal funding will help create permanent plazas downtown, including a segment of the future Green Loop. The Pride Plaza at SW 12th Ave and Harvey Milk Street is an example of a Portland Public Street Plaza that provides outdoor gathering space, with restaurants operating outdoors. Thanks to a federal grant, the plaza will have permanent improvements next year.
The U.S. Department of Commerce has announced that the Portland Bureau of Transportation will receive a $1.2 million federal grant to create 32,000 square feet of street plazas to promote tourism and the economic recovery of downtown. The grant from the U.S. Economic Development Administration, part of the U.S. Department of Commerce, is funded by the American Rescue Plan.
The federal investment will make permanent improvements for Pride Plaza, at SW 12th and Harvey Milk Street, where a temporary plaza was created during the pandemic to create safe space for community gatherings, business use and public art. It will also create active, green public space to connect the Cart Blocks food cart pods at Ankeny Park West to O'Bryant Square Park.
Transportation Commissioner Jo Ann Hardesty thanked the Biden Administration and U.S. Senators Jeff Merkley and Ron Wyden and U.S. Representatives Earl Blumenauer and Suzanne Bonamici for their support of the grant application.
"During this pandemic, we learned how important it is to use our outdoor public space for community members to come together," Hardesty said. "We are so grateful to the Biden Administration and our Congressional delegation members for this federal support. Last year, I directed PBOT to make our street plazas and outdoor dining programs permanent. Plazas like these downtown will help us make Portland a more inclusive, equitable place, and help grow our small businesses and cultural destinations."
A D V E R T I S E M E N T
A D V E R T I S E M E N T
Planning and community involvement in the design of the Harvey Milk Plaza improvements will start in early 2023, with construction by the fall. One former legislator who declined to be identified said, "It seems odd that a transportation bureau would celebrate the removal of transportation infrastructure and the use of transportation dollars on items not related to transportation in a city choked by congestion."
The plaza connection to the Cart Blocks will build a segment of the future Green Loop, a concept for a 6-mile linear park with leafy green canopy, urban pedestrian plazas and engaged adjacent development that unites Portland's Central City neighborhoods. Construction will happen soonest near the food cart pods, and in subsequent years on the other sections. Sections adjacent to O' Bryant Square Park will be coordinated with the redevelopment of the park, which is closed due to structural issues with an underground parking garage.
Map of destinations near the street plazas funded by commerce department. This map shows the approximate locations of plazas that will benefit from federal funding. The Harvey Milk Plaza goes from West Burnside to SW 11th Avenue. The segment of the Green Loop connects the Cart Blocks at West Burnside and Park Avenue to O'Bryant Square, which is planned for redevelopment.
According to a press release, the Portland Bureau of Transportation is the steward of the city's transportation system and a community partner in shaping a livable city. We plan, build, manage, and maintain an effective and safe transportation system that provides access and mobility.
--Staff Reports
| | |
| --- | --- |
| Post Date: 2022-10-03 09:51:34 | Last Update: 2022-10-04 08:02:37 |
TriMet begins online, in-person and virtual public outreach
T
riMet would like to expand service by as much as 30% in the coming years, but what that could look like is much different today than before the COVID-19 pandemic. The "Forward Together" concept helps connect the dots. Early community engagement found broad support for two key goals: focusing on ridership and improving connections to destinations for people with low and limited incomes. The map (below) presents one idea of how these priorities could look, in terms of our service.
According to their website, TriMet says that "COVID-19 changed where people go and how they get there. At TriMet, we recognize that we may need to make big changes as a result. As we come out of the pandemic, we want to make sure that our transit service reflects the current needs of the community. We're launching a new phase of community engagement around changes to TriMet bus service that we're thinking about as part of a much bigger transit concept we call
Forward Together
."
As part of "Forward Together," TriMet took the most in-depth and comprehensive look at our bus network ever. We've now developed a service concept that would be a sweeping re-envisioning of our bus network and would give more people access to our services, to reach more jobs and places.
TriMet conducted an initial survey in spring 2022. Based on feedback from 5,500 riders, stakeholders and community members, we've developed a draft concept that would change more than 80% of our bus service. It would also:
Bring bus service closer to 50,000 more residents.
Make weekend service available to 100,000 more people.
Provide Frequent Service to 50% more people and jobs.
Make it easier to reach more jobs in 45 minutes or less.
A D V E R T I S E M E N T
A D V E R T I S E M E N T
On their website, TriMet asks, "What do you think? Are we headed in the right direction? Let us know by weighing in at trimet.org/forward. Responses will be accepted through October 31. Along with the online survey, we're hosting open houses in person and virtually."
--Staff Reports
| | |
| --- | --- |
| Post Date: 2022-10-03 06:17:26 | Last Update: 2022-10-02 11:26:51 |
K-9 Nacho and K-9 Max completed the certification process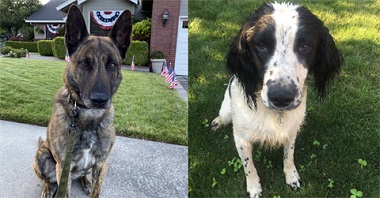 I
n an effort to combat the rise in fentanyl use and overdoses in our community, the Medford, Oregon Police K-9 team has now partnered with the California Narcotic Canine Association (CNCA) to safely train and certify K-9's and handling officers in fentanyl detection.
In August, MPD K-9 Nacho and K-9 Max completed the certification process becoming the first two police service dogs in Oregon to be certified by a police K-9 association to detect fentanyl.
"This innovative effort was led by K-9 Officer Havice.
"It's thanks to his diligent work and extensive research that we were able to connect with CNCA and complete this impactful K-9 training." said Lieutenant Mark Cromwell.
A D V E R T I S E M E N T
A D V E R T I S E M E N T
Medford Area Drug and Gang Enforcement (MADGE) has seen an extreme increase in powdered fentanyl which poses a significant risk of exposure to Officers and K-9's. Safety measures are in place for all responders and service dogs which includes having Narcan on hand to deploy if necessary.
K-9 Max has already been deployed and successfully detected fentanyl – which led to the seizure of more than 6 ounces of powdered fentanyl.
The recent certification of K-9 Nacho and K-9 Max will help in efforts to save lives and limit the amount of fentanyl in the community.
--Ben Fisher
| | |
| --- | --- |
| Post Date: 2022-10-02 09:33:47 | Last Update: 2022-10-03 12:07:14 |
From the Columbia River to the California border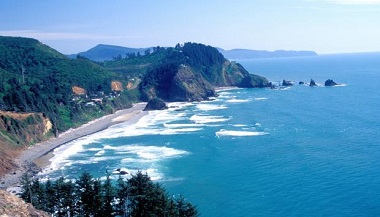 T
he Oregon Department of Agriculture (ODA) and the Oregon Department of Fish and Wildlife (ODFW)
announce razor clams are closed to all harvesting
from the Columbia River to the California border. Recent lab results indicate the marine biotoxin domoic acid has exceeded the closure limit along the entire coastline.
Mussel harvesting is closed from the Columbia River to the north side of the Yachats River for elevated levels of the marine biotoxin paralytic shellfish poison. Mussel harvesting remains open from the south side of the Yachats River to the California border.
Recreational bay clam and crab harvesting remain open along the entire Oregon coast. ODA will continue to test for shellfish toxins twice per month, as tides and weather permit.
A D V E R T I S E M E N T
A D V E R T I S E M E N T
Reopening an area closed for biotoxins requires two consecutive tests with results below the closure limit. Contact
ODFW
for recreational license requirements, permits, rules and limits.
For more information call ODA's shellfish biotoxin safety hotline at (800) 448-2474, the Food Safety Division at (503) 986-4720, or visit the
ODA recreational shellfish biotoxin closures webpage
.
--Ben Fisher
| | |
| --- | --- |
| Post Date: 2022-10-02 09:18:15 | Last Update: 2022-10-02 09:32:19 |
Read More Articles