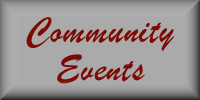 Post an Event

Oregon Republican Party State Central Committee Meeting
Saturday, May 21, 2022 at 7:30 am
Including election of a new Vice-Chair
Marion Post 661 VFW
630 Hood Street, NE
Salem, Oregon

OREGON FREEDOM RALLY
Saturday, June 4, 2022 at 12:00 pm
Oregon's premiere annual event for grassroots conservatives sponsored by Oregon Liberty Alliance and others. Featuring Dinesh D'Souze, Elisha Krauss, Scott Rasmussen and Isabel Brown. Lunch included at $65 per person, under 16 are free. Doors open at 11am to network with exhibitors. Register at: www.OregonFreedomRally.com
Wingspan Event & Conference Center, 801 NE 34th Ave, Hillsboro, OR 97124

DALLAS Community-wide ONE Service
Sunday, June 5, 2022 at 10:30 am
ONE Community joined together for a community wide Worship Service. Fellowship and coffee at 10:30, Service at 11am.
Dallas High School Football Stadium

Fight for Freedom Event
Friday, June 10, 2022 at 6:00 pm
Training on survival and emergency medicine by XSA International Krisanne Hall 2-Day Constitutional Training Friday 6-10pm, Saturday 8am-11pm, Sunday 8am-2pm Tickets: $30 www.peoplesrightsoregon5.com/fight-for-freedom-event
Deschutes County Fairgrounds

Fight for Freedom Event
Friday, June 10, 2022 at 6:00 pm
Training on survival and emergency medicine by XSA International Krisanne Hall 2-Day Constitutional Training Friday 6-10pm, Saturday 8am-11pm, Sunday 8am-2pm Tickets: $30 https://www.peoplesrightsoregon5.com/fight-for-freedom-event
Deschutes County Fairgrounds

Fight for Freedom Event
Friday, June 10, 2022 at 6:00 pm
Training on survival and emergency medicine by XSA International
Krisanne Hall 2-Day Constitutional Training

Friday 6-10pm, Saturday 8am-11pm, Sunday 8am-2pm

Tickets: $30

https://www.peoplesrightsoregon5.com/fight-for-freedom-event

Deschutes County Fairgrounds

World Athletics Championships
Friday, July 15, 2022 at 8:00 am
The World Athletics Championships are coming to Eugene this summer (July 15-24 2022), the first time in history that the championships will be held in the United States. This mega-sporting event will showcase the best track and field athletes in the world. The event will bring 2,000 athletes from more than 200 nations, all competing for 49 gold medals. About 20,000 to 25,000 attendees are expected per session, with most days hosting two sessions (both morning and afternoon).
Eugene

Gathering of Eagles/Rally Around the Flag
Saturday, September 10, 2022 at 10:00 am
Watch for details, sign up for Oregon Liberty Coalition (OLC) alerts and information. orlibertycoalition@gmail.com
Ames Ranch, Turner, Oregon

Oregon General Election
Tuesday, November 8, 2022 at 8:00 pm
Statewide
View All Calendar Events
What backup power will be available
I
f you live in northwest Oregon, you're probably thinking the state is surely water-logged. While Portland is having the wettest spring on record, portions of northwest and northeast Oregon are near or above average, but central, southeast, and southwest Oregon are below average.
Seasonal snowpack was below normal for all but the far-northern Cascades in the vicinity of Mt. Hood. As of early April, several snow monitoring stations in south-central and southeast Oregon had recorded complete melt-out for the season.
Oregon's Governor Brown has already declared a drought in Crook, Gilliam, Harney, Jackson, Jefferson, Klamath, and Morrow counties.
Additional counties are likely to request drought declarations.
Oregon's forecast is getting hotter and drier, leading to more wildfires, which can happen suddenly and grow quickly.
Portland General Electric (PGE) sent out notices for consumers to prepare their households for outages for "wildfire season." PGE says, "If extreme weather hits, we may turn off the power as a last-resort safety measure, which could last several hours or multiple days."
National Fire Protection Association (NFPA) reports a steady 163 percent increase every year in wildfire activity.
NFPA launched
Outthink Wildfire
to solve the wildfire problem with five tenets for all levels of government to follow.
They suggest the public understand its role and take action in reducing wildfire risk making homes more resistant to ignition from wildfire embers and flames, fire departments must be prepared to respond safely and effectively to wildfires, and government must increase resources for vegetative fuel management on public lands.
E
ven if there were no wildfires, there is still a chance for blackouts.
The passage of
SB 1044
didn't help. It encoding into law the requirement that nine out of 10 new car sales be electric by 2035. Will utilities be able to increase the grid to keep up with the demand?
When Representative Pam Marsh (D-Ashland) sponsored
HB 2021
in 2021, there were numerous experts that warned of the likelihood of rolling blackouts related to supply and stability.
It passed with the presumption that it allows for use of other sources in unstable periods. As other sources are forced out of business via the standards, what backup will be available to stabilize electric power?
A D V E R T I S E M E N T

A D V E R T I S E M E N T
The City of Forest Grove is
using state funding
to pay residents $500 to install a charging station if they own an electric vehicle. The rebate will be available to all prior and future purchases for residential and commercial chargers.
Currently there are 269 electric vehicles registered within its coverage area using 12 public charging stations operated by Forest Grove Light & Power.
Quarterly usage has increase from 484 kilowatts to 4,665 kilowatts in one year.
PGE's
notice to be prepared
in case an outage occurs includes staying updated online or on email lists with utilities for alerts.
Make an outage kit and gather what is needed to keep your family and pets fed and hydrated.
Have a plan for household needs and how you'll care for a family member with a medical condition or your animals, especially if you rely on an electric pump for your water well. And we should now add if you have an electric car. Plan ahead to where you can relocate -- friend, family member or to a shelter.
If in the path of a wildfire, know the evacuation route if needed (see your county's evacuation guide). Create a line of defense around your home.
Whether it is the weather, wildfire complications or overuse, the main responsibility of government is the safety of Oregonians.
--Donna Bleiler
| | |
| --- | --- |
| Post Date: 2022-05-12 13:27:23 | Last Update: 2022-05-12 13:52:06 |
Help update the framework for regulating the Alcohol and Cannabis Industries
A
re you interested in helping the Oregon Liquor and Cannabis Commission to draft rules and policies? The Oregon Liquor and Cannabis Commission (OLCC) is looking to broaden and diversify it's pool of prospective Advisory Committee participants.
They are collecting information from interested individuals and industry representatives to lend their expertise to OLCC Advisory Committees.
Throughout the course of the year, the Commission will being holding multiple Advisory Committees to implement legislative policies and update rules. Committee members aid in rule and policy making, help set programmatic direction, and serve as subject matter experts.
The Commission will use the collected information to construct committees based on qualifications and interests.
The agency's goal is to identify stakeholders with varied perspectives, backgrounds, and expertise to participate in agency Advisory Committees. Applicants should recognize that this is a professional commitment when considering to apply. This is an open and rolling application process.
A D V E R T I S E M E N T
A D V E R T I S E M E N T
Prospective participants will be notified by the OLCC if they have been selected to take part in an Advisory Committee.
They need participants for the
Alcohol Advisory Committee
and the
Cannabis Advisory Committee
.
This is an open and rolling application process, although applications received by May 31, 2022 will receive priority consideration.
For more information, please
contact the OLCC
.
--Staff Reports
| | |
| --- | --- |
| Post Date: 2022-05-12 09:10:26 | Last Update: 2022-05-12 17:44:49 |
The last two years have been difficult for many public schools
A
t the May 10, 2022 meeting, the Newberg School District Board of Directors announced their selection of Stephen Phillips to be the next Superintendent of Newberg Public Schools. Dr. Phillips will start in the role as soon as possible after working out contract details.
The Board selected Dr. Phillips after three rounds of interviews with candidates, a day of meeting with staff, students, and community here in Newberg, a site visit, and reference checks.
Dr. Phillips served most recently as Superintendent of Jewell School District in Seaside, Oregon. An educator for 24 years, many of those as an administrator, Dr. Phillips previously served as the Deputy Superintendent for Teaching and Learning, Human Resources, and Technology for the Beaverton School District and the Superintendent of Malheur Education Service District in Vale, Oregon.
The
Newberg/Dundee Strong
newsletter summed up citizen questioning of Mr. Phillips. "Steve fielded the questions with solid, straightforward, clear answers. He also handled himself very well 'under fire' when some hardball questions were thrown his way. Steve demonstrated wisdom, an ability to communicate effectively, and his previous experience -- both his acknowledged successes and mistakes -- would serve him well to bring the Newberg schools back to a focus on the students' academic preparedness. He said more than once that his philosophy of asking "what is best for the students?" guides his decisions. He was also clear that he has high expectations for all students as well as for the faculty and staff's performance".
The last two years have been difficult for many public schools. In 2021-22 over 10 million students left for private schools or home schooling nationally. Parents concerns have been both with curriculum and classroom environment. In the Newberg Dundee District citizen concerns produced a majority of school board members in the 2020 election who decided that the classrooms and curriculums should be free of politics. When they met opposition from then Superintendent Joe Morelock in implementing the decision he was dismissed. Some councilors who further resisted school board policies are on leave.
A D V E R T I S E M E N T
A D V E R T I S E M E N T
Advocates for politicized classroom environments and similarly politicized content in the curriculum sought to recall two of the School Board members. The Recall Election failed, retaining the Board members but only by a 4% margin. Shortly after the Recall election failed school board member Inez Perez resigned. That left a void filled by new board member Raquel Peregrino de Brito, a Brazilian immigrant now U.S. citizen.
T
he struggle is typical of the divide across America. At its heart are parents' rights. Perhaps the most visible of the political fallout from this sharp divide was the Virginia Governor and Lt. Governor races. There, the outcome produced come from behind wins for candidates supporting parents rights over opponents that advocate for the states first claim on the child's upbringing.
While Newberg/Dundee Strong has navigated this phase of the struggle it is clear that the matter is far from settled. It is doubtful there are few if any colleges graduating future educators that aren't taught the state has first claim on a child's development per socialist John Dewey. Competition to public schools grows with higher enrollment in private schools and more home schooling each year. Parents strong preference for choice cuts across all demographic barriers. Teacher unions, the state's most powerful, are surveying the battlefield for fall back positions. Parents' calls for vouchers has resulted in committee work at the Oregon legislature. That work may continue the trend toward healthy competition in providing K-12 education.
--Tom Hammer
| | |
| --- | --- |
| Post Date: 2022-05-11 20:33:17 | Last Update: 2022-05-11 21:18:03 |
Restoring the Education System will Require the Right Governor
Editor's note: Marc Thielman is the former Superintendent of the Alsea School District which stayed open K-12 during the COVID Lockdowns with zero cases of COVID traced back to the classroom as a source. His school board put the masking decision back to the parents, sparking multiple districts to follow suit. He is a Republican candidate for governor. This article is reprinted with his permission.
A
s Oregon's schools slide further into activist training centers, taxpayers need to understand the gravity of their choice for governor, who controls the entire public school system. There is a path to navigate out of this dangerous decline, but it will require voter commitment to rescue our schools and the souls of our children.
Many Oregonians are unaware that our Governor is the State Superintendent of Public Instruction. This means the Governor has plenary power to dictate the values, purpose, and direction of all of Oregon's public schools. Unlike most other states, Oregon's Governor has power to "rule by decree" in setting these priorities with no taxpayer input.
The Oregon Governor's Power Over the Education System
The Governor maintains control by appointing a Deputy Superintendent and all State Board of Education members, thus creating a tight circle of aligned ideologues. If the deputy or a state board member attempts to speak out, question, or oppose a directive of the Governor they risk being summarily dismissed and replaced with a more compliant person. Under the current structure, checks and balances are nonexistent.
The current Governor's leadership has led to the implementation of divisive ideologies based on race and social justice, such as critical race theory (CRT), the complete removal of any requirement for students to demonstrate proficiency of standards in order to graduate, the declaration of math as "racist," the requirement for "menstrual justice" placing feminine products in all boys' bathrooms, among many other unpopular policy initiatives.
The superintendents leading these districts strive to demonstrate how enlightened, compliant, and woke they are in hopes of advancing their careers by pleasing the powerful in Salem and the Oregon Department of Education. Thus, from the governor to the deputy superintendent to the board members to the district superintendents, adherence to political agendas can quickly supersede the will of the taxpayers funding this public education system.
Students and Parents are Losing
The stakeholders who lose in this top-down rulership are not only the students, but the parents. Instead of being steeped in polarizing political agendas, most parents want their students to become proficient at reading, writing, and math, as well as develop strong character and resiliency skills that will be needed when they move out on their own and enter the world of work.
Parents who speak out in support of academic achievement before equity indoctrination are marginalized and called "terrorists." Many school boards in our state have discontinued inviting parents to meetings, disallowed public comment at school board meetings, and engaged only with like-minded parents, advocates, and "allies."
The outcome of this broken system built on ideological cronyism has been a massive erosion of public confidence in our public schools. Portland Public Schools is seeing unprecedented drops in enrollment with more expected in the coming year. Parents are pulling their students from the taxpayer funded public system and finding other options for their children; this should be a warning that the most important stakeholders are not happy. They've endured closed schools which they paid for with their tax dollars and arbitrary, incessantly changing "rules" for them and their children to abide by in order to access services. Parents and students are fed up.
In a normal market situation, when customers leave and business declines, leadership must adjust or prepare to lose market share and eventually die. Instead, the ideologues in the public school system have advanced their top-down insanity by adopting the "menstrual equity" agenda which places feminine products in boy's bathrooms, confusing students and clogging toilets! This latest expensive addition to the grooming of Oregon's children is shifting students' attention from learning to divisive political agendas.
The Rescue Plan
1. Restore Critical Thinking, Not Conformity
The root of our problem is that our schools have become training centers, not learning centers. Currently, "collective conformity" rewards students for compliance to the narrative in our "equity"-focused schools. Students are trained and groomed instead of taught to think. We must reclaim critical thinking and Socratic questioning if we are to allow each fresh mind to truly learn. Our public schools need real leadership to restore them to their primary purpose of teaching students how to think and not what to think. The training model has been carefully molded over a series of years and is going to take strategy and fortitude to restore.
As the only Governor candidate having served successfully as a public-school superintendent, I understand the many agencies and agendas assaulting our public schools at a granular level. I plan to take full ownership for the state of our public schools and work tirelessly to uproot the embedded indoctrination. If we want to save our public schools, we must shift back to learning from training. Our young Oregonians minds and futures are at stake.
2. Ban Divisive Ideological Curriculums
I have been an educator for 28 years, and in my career as a school superintendent, as soon as the ideological curriculums started being adopted, I watched as other districts struggled with an uptick in student conflict, division, and mental health issues. For this reason, I never implemented these curriculums in my school, and refused the financial incentives attached to related programs. I stood between these narratives and my students.
On Day One in office as Governor, I will ban the teaching of Critical Race Theory and its "renamed" cousins, Anti-Racist curriculum, comprehensive sex education (CSE), and the anxiety-provoking social emotional learning (SEL), all currently imposed by the Oregon Department of Education.
It's not just the curriculums that need to be removed. Teachers, counselors, and school workers will each need to be evaluated on merit in order to reboot our schools as true learning centers. Those who have become activists will be given an opportunity to return to teaching solid academics or an
opportunity to find a new job. Parent's voices will once again be honored as they assess the academic focus of their student's teachers and I will provide a parent hotline to assist in this process.
Since the wrong things have been emphasized over education, it's time to recussitate our academic standards.
3. Demand a "Report Card" on All Schools
On Day One as Governor, I will demand a "report card" on all schools. Every district will have 60 days to report on academic standards and the state of their schools. To balance the veracity of this self-reporting, parents will also be invited into a separate evaluative process.
Parents will identify their district, rate their satisfaction with their schools, and rate their comfort level with the curriculums being taught to their children. They will be asked to rate their children's teachers and curriculums and whether their school supports and honors the values they teach in their homes.
This type of outreach will be useful for creating a check and balance that will help to give parents a direct voice in their child's education and steer their school district back toward focusing on parent and family values and academic standards and achievement. Each district will receive their data and the sum of all districts will combine to provide statewide data regarding parent confidence in our public schools. This information will direct the focus for learning and family support engagement moving forward. Data driven decision-making is a must if our Public School System is to be responsive to student and parent needs.
4. Refocus on Competence and the Constitution
With division and hostility in our schools at an all-time high, it is imperative we return to academic excellence and the unifying standards of reading, writing, arithmetic, science, electives, and trades. Teaching these core skills produce students who are capable and confident and who become productive members of society.
To restore unity around our common framework and emphasize the importance of civics, I will require the teaching of our federal and state Constitutions in every high school. Additionally, to support the Second Amendment of our Constitution, I will require gun safety courses to produce a healthy and respectful relationship with firearms.
5. Restore Respect and Empowerment for Parents
I have advocated for parent's rights throughout my educational career. When the government shut down schools and parents had no recourse, I kept my school open to ensure their students could learn. When the government mandated masks, I helped my parents of students with disabilities apply for a mask exemption, to the absolute ire of Kate Brown. When students in my district were being harmed by masks, I brought forth the findings of the CDC and our school board put the masking decision back to the parents. Six other districts followed, and the mask mandate was subsequently lifted in Oregon. Parents everywhere rejoiced that their kids could safely enjoy in-person learning unfettered.
Since time immemorial, parents are the sole experts on their children and deserve to be respected, invited into their child's education, and be given a platform to communicate with educators.
Finally, I will empower parents to find the educational pathway that best fits their child's unique needs. I am the Chief Petitioner in the School Choice Constitutional Amendment which allows taxpayer funding to follow the student in their educational journey, so parents can choose public, private, parochial, virtual, or homeschool without government interference. You can imagine why this is considered a "dangerous" initiative to ideologues wanting to own and groom your children. But school choice will actually incentivize competition and improve outcomes.
This upcoming election is more than a primary, but a referendum on our current educational leadership. There is only one candidate in the Republican field with the proven track record of taking on these dangerous forces and winning. As Oregon's next Governor, I will restore the sanctity of public education in Oregon.
--Marc Thielman
| | |
| --- | --- |
| Post Date: 2022-05-11 11:03:48 | Last Update: 2022-05-11 14:17:16 |
New record highs after the price of oil jumped above $110 per barrel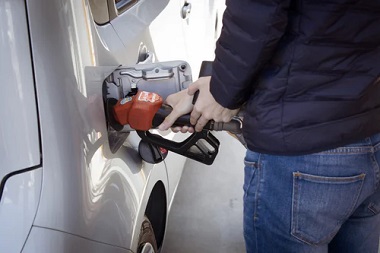 A
ccording to AAA Oregon, the national and Oregon averages skyrocket to new record highs after the price of oil jumped above $110 per barrel last week. Drivers are paying more to fill up in 49 states including Oregon.
For the week, the national average for regular soars 17 cents to $4.37 a gallon. The Oregon average jumps 16 cents to $4.85.
The national and Oregon averages are both at new record highs, eclipsing the record highs set in March.
"The cost of crude oil accounts for more than half of what we pay at the pumps, so higher crude oil prices translate into more expensive gas and diesel. Unfortunately, these high pump prices are not likely to ease anytime soon," says Marie Dodds, public affairs director for AAA Oregon/Idaho.
On average, about 53% of what we pay for in a gallon of gasoline is for the price of crude oil,12% is refining, 21% distribution and marketing, and 15% are taxes, according to the U.S. Energy Information Administration.
About 3% of oil, and a total of 8% of oil and refined products used in the U.S. last year came from Russia, while about 25% of Europe's oil is imported from Russia. The U.S. is the largest oil producer in the world. Other top producers are Saudi Arabia and Russia.
Demand for gasoline in the U.S. is up slightly, from 8.74 million b/d to 8.86 million b/d. Total domestic gasoline stocks decreased by 2.2 million bbl to 228.6 million bbl last week, according to the U.S. Energy Information Administration (EIA). Increasing gas demand and rising oil prices have pushed pump prices higher. Pump prices will likely face upward pressure as oil prices remain above $100 per barrel.
Quick stats
Oregon is one of 49 states and the District of Columbia where prices have risen in the last week, and 44 states and D.C. have double-digit increases. Indiana (+28 cents) has the largest weekly jump. Nevada (+3 cents) has the smallest weekly gain. Utah (-1 cent) is the only state in the nation with a weekly decline.
California ($5.84) is the most expensive state in the nation and is one of three states with an average above $5 a gallon. There are 44 states and the District of Columbia with an average at or above $4 a gallon.
The cheapest gas in the nation is in Georgia ($3.90) and Missouri ($3.93). This week no states have averages below $3 a gallon, same as a week ago. For the 70th week in a row, no state has an average below $2 a gallon.
Oregon is one of 48 states and the District of Columbia with higher prices now than a month ago. The national average is 26 cents more and the Oregon average is 15 cents more than a month ago. This is the 32nd-largest monthly jump in the nation. Utah (-1 cent) and Nevada (-1/10th of a cent) are the only states with monthly declines.
All 50 states and the District of Columbia have higher prices now than a year ago. Every state and D.C. have a current average that's a dollar or more higher than a year ago. The national average is $1.41 more and the Oregon average is $1.51 more than a year ago. This is the 12th-largest yearly increase in the nation. California (+$1.74) has the biggest yearly increase. Colorado (+$1.09) has the smallest year-over-year increase.
A D V E R T I S E M E N T
A D V E R T I S E M E N T
West Coast
T
he West Coast region continues to have the most expensive pump prices in the nation with all seven states in the top 10. This is typical for the West Coast as this region tends to consistently have fairly tight supplies, consuming about as much gasoline as is produced.
California is the most expensive state for the 68th week in a row with Hawaii, Nevada, Washington, Oregon, and Alaska rounding out the top six. Arizona is ninth. Oregon is fifth for the fourth week in a row.
All seven states have week-over-week increases. Oregon (+16 cents) has the largest weekly increase in the region. Hawaii (+3 cents) and Nevada (+3 cents) have the region's smallest weekly increases.
The refinery utilization rate on the West Coast rose slightly from 79.1% to 79.6% for the week ending April 29. The rate has ranged between about 76% and 90% in the last year.
According to EIA's latest weekly report, total gas stocks in the region increased from 30.52 million bbl to 30.76 million bbl.
Oil market dynamics
Crude oil prices rose last week after the European Union announced a proposal to ban Russian oil imports within six months, while refined product imports would be prohibited by the end of 2022. The price increases occurred despite continuing COVID lockdowns in China weighing down crude demand and EIA reporting that total domestic crude inventories increased by 1.3 million bbl to 415.7 million bbl, which is approximately 14 percent lower than the storage level at the end of April 2021. Since supply remains tight and the market remains highly volatile, crude prices will likely continue to fluctuate this week, potentially pushing pump prices higher.
At the close of Friday's formal trading session, WTI increased by $1.51 to settle at $109.77. At Monday's formal trading session, WTI fell $6.68 to close at $103.09. Today crude is trading around $100, compared to $102 a week ago. Crude prices are about $38 more than a year ago.
Diesel
For the week, the national average soars 18 cents to $5.55 a gallon. This is a record high. Oregon's average jumps 13 cents to $5.60. This is also a record high. A year ago the national average for diesel was $3.12 and the Oregon average was $3.28.
--Bruce Armstrong
| | |
| --- | --- |
| Post Date: 2022-05-10 17:23:18 | Last Update: 2022-05-10 20:25:02 |
"No systems related to elections administration have been compromised"
T
he progressive accounting firm C&E Systems has apparently been hacked. According to Jef Green with C&E Systems, "One of the cloud companies that we utilize was hacked but is expected to be back online within the next 24 hours and there was no sensitive data on the servers, except for some candidate Orestar profiles, all of which have been reset. The data that we lost access to is the same income/expense data that has already been reported to Orestar."
Green also said, "Some of client's donation pages where down for a day but most also have ActBlue or another third party provider. Our C&E pages should be up and running tomorrow as well. We had to do some manual data entry into Orestar, but the client committees are not being affected."
C&E Systems manages campaign finance reporting for many progressive candidates including Secretary of State Shemia Fagan and Oregon Governor Kate Brown, among many others.
C&E Systems is hosted on Opus Interactive, which posted a statement on their web page.
Opus Interactive and certain Opus-hosted customer virtual servers and backups were hit by a ransomware attack which encrypted the server disk files. Industry-leading cybersecurity and digital forensics experts have been engaged to assist in our response to the incident. Our team is continuing to work towards resolution. No further information at this time.
Oregon Secretary of State Shemia Fagan has released a statement, saying, "The Oregon Secretary of State has not been hacked. No sensitive data on our systems has been exposed. No systems related to elections administration have been compromised."
The Oregon Elections Division learned on Monday that Opus Interactive -- a web hosting provider used by the campaign finance firm C&E Systems -- was the victim of a ransomware attack. C&E's database was compromised, which includes their client's log-in credentials for Orestar accounts. As a result, the Secretary of State's Office is proactively working to protect system integrity and requiring all users to reset their passwords.
"N
one of our systems have been compromised," said Chris Molin, Oregon Secretary of State Information Systems Division Director. "Out of an abundance of caution, we are taking steps to protect isolated users impacted by the attack, and communicating proactively about the issue to prevent confusion."
A D V E R T I S E M E N T
A D V E R T I S E M E N T
All affected Orestar users — 1,100 people — will receive a notification and have been sent detailed instructions on how to proceed.
Secretary Fagan concluded, "The Oregon Secretary of State takes cybersecurity extremely seriously. We work with CISA, EI-ISAC, and the FBI year-round to ensure the integrity of our systems."
--Staff Reports
| | |
| --- | --- |
| Post Date: 2022-05-10 07:26:24 | Last Update: 2022-05-10 14:43:25 |
Democrat slams draft opinion proposing overturning Roe v Wade
I
n a statement slamming the leaked draft of a proposed US Supreme Court opinion in which
Roe v. Wade
would be overturned, Oregon House Democratic Leader Julie Fahey (D-West Eugene/Junction City) has released following statement:
"This draft opinion by the Supreme Court goes against nearly 50 years of legal precedent. All Americans should have the freedom to decide if and when they have children, based on what's best for them and their family's circumstances. Access to abortion shouldn't depend on who you are or where you live."
Were the draft to be the basis for a decision by the High Court, access to abortion would remain unchanged in Oregon. Abortion access would be legal and free throughout the nine months of pregnancy. Legal scholars -- including those who support a right to abortion -- have spent the last 50 years regretting the dubious legal arguments which are the foundation of
Roe v. Wade
. Were the High Court to overturn
Roe v. Wade
, each state would have the freedom to create its own policies on abortion.
Representative Fahey continued, "That's why, after the election of Donald Trump, Oregon Democrats took action and passed the Reproductive Health Equity Act in 2017. I was proud to be a chief sponsor of RHEA, which codified the right to an abortion in state law and made the full range of reproductive health care more affordable and accessible for all Oregonians. And this year, in preparation for the possibility of a post-Roe America, the legislature established the Oregon Reproductive Health Equity Fund, a $15 million dollar investment in abortion access which will expand provider capacity across the state and support those seeking abortion care in Oregon."
A D V E R T I S E M E N T
A D V E R T I S E M E N T
Critics of this policy have questioned the wisdom and fiscal prudence of Oregon taxpayers funding abortions for out-of-state persons.
Representative Fahey admitted the lack of urgency the draft presents to Oregonians, saying, "To be clear, abortion is still legal, and in Oregon we will continue to be committed to reproductive freedom -- no matter what decision the Supreme Court makes. I now call on Congress to join Oregon and codify Roe v Wade into federal law. As elected leaders we have a responsibility to do everything in our power to protect this fundamental right."
--Staff Reports
| | |
| --- | --- |
| Post Date: 2022-05-10 07:23:25 | Last Update: 2022-05-09 19:26:24 |
Another example of extreme left-wing violence?
I
n the late evening on Sunday, May 8, the offices of Oregon Right to Life were attacked. An individual used incendiary devices, one of which exploded and caught the building on fire. Apparently, they had done so after trying to break into the building.
The office was vacant at the time, and no one was harmed. Fire and police departments responded quickly, minimizing damage to the building. The agencies are actively investigating the incident.
The attack comes shortly after the recent news of the Supreme Court opinion draft leak regarding the Roe v Wade decision possibly being overturned.
Lois Anderson, Oregon Right to Life executive director, expressed, "Understandably, our team is shaken up by this attack. We are committed to taking proper precautions to protect the safety of our staff as we move forward." She added, "We are thankful for the quick action of our first responders committed to maintaining a safe environment to operate in this community."
Oregon Right to Life has had long-standing opposition to the use of force, intimidation, and violence by any person pursuing pro-life activities.
A D V E R T I S E M E N T

A D V E R T I S E M E N T
They state that their commitment to the well-being of all human life requires that they respect the inherent value and dignity of all people.
Just as they condemn abortion and euthanasia, they also oppose private acts that take human life, inflict bodily harm, or destroy another's property. They say that no board member, officer, employee, or chapter officer may participate in any illegal or harmful act against another person or property in pursuing pro-life activity.
Oregon Right to Life will not knowingly do business with any organization or business which endorses violence in any way toward pro-abortion persons or businesses.
Oregon Right to Life was founded in 1970 and is an affiliate of National Right to Life Committee, America's oldest and largest national pro-life organization.
This is an active investigation, the Keizer Police are asking anyone knows any information on this case to
contact them
.
--Bruce Armstrong
| | |
| --- | --- |
| Post Date: 2022-05-09 12:30:31 | Last Update: 2022-05-09 19:42:16 |
Get ready to pay more for transportation projects
T
he Washington County Oregon Transportation Development Tax (TDT)
rates will increase
by 3.901%, effective July 1, 2022.
Once the increase takes effect, the
Washington County Transportation Development Tax
rate for a single-family detached home, for example, will be $9,998 – an increase of $375 more than the 2021-22 rate of $9,623.
The Washington County Transportation Development Tax is based on the average estimated traffic generated by new development of that type and is paid by developers to fund transportation projects including road improvements, sidewalks, bike lanes and transit upgrades such as bus shelters.
A D V E R T I S E M E N T
A D V E R T I S E M E N T
TDT rates are adjusted annually based on a five-year rolling average of road construction, labor and right-of-way costs.
The rate increase was approved April 19 by the Washington County Board of Commissioners.
Washington County code calls for the Board to act on the Washington County Transportation Development Tax adjustments annually before May 1.
Kathryn Harrington is the Chair of the
Washington County Commissioners
.
--Bruce Armstrong
| | |
| --- | --- |
| Post Date: 2022-05-09 12:25:15 | Last Update: 2022-05-09 18:58:45 |
"Oregonians need real leadership"
O
regon Republican gubernatorial candidate Kerry McQuisten has announced that her candidacy has been officially endorsed by David Bossie. Bossie is the senior advisor to former President Trump, Deputy Campaign Manager for the Trump 2016 Campaign, producer of the newly released film "Rigged," and President of Citizens United.
Bossie tweeted out the endorsement on May 3: "I'm proud to endorse Kerry McQuisten for Oregon Governor. Kerry is a Trump supporting principled conservative who will fight every day to Make Oregon Great Again. Oregonians need real leadership and common sense reforms from a political outsider who will always put Oregon first."
McQuisten says, "We have four decades of leftist destruction to reverse. Oregon is upside down in every area due to failed management and infringement on our freedoms. Whether the issue is stopping this culture of crime that has been deliberately created here, or handing the power back to parents when it comes to our kids' educations, I look forward to bringing back the Oregon we all once loved."
A D V E R T I S E M E N T
A D V E R T I S E M E N T
McQuisten has also been endorsed by Steve Yates, President of Radio Free Asia under the Trump administration, Dr. Kelli Ward, who serves as Chair of the Arizona Republican Party, former Oregon State Representative Greg Barreto, Utah State Representative Ken Ivory who founded the American Lands Council, dozens of businesses around the state, and hundreds of individuals and elected officials from all corners of Oregon.
She has also received gubernatorial endorsements from the Eastern Oregon Mining Association, Oregonians for Medical Freedom, and Restore Oregon NOW.
If elected, McQuisten, who is the mayor of Baker City, a seventh generation Oregonian, and a business owner, would become Oregon's first female Republican governor, and the first governor from eastern Oregon since the 1950s. She would also be Oregon's first Republican governor in four decades.
--Bruce Armstrong
| | |
| --- | --- |
| Post Date: 2022-05-09 10:01:28 | Last Update: 2022-05-09 10:14:04 |
A recent survey found that rents for Portland residents have climbed 40 percent
L
eaders from the three Portland-area Metro counties for the first time jointly released numbers from their federally required counts of people experiencing homelessness. In the first full regional snapshot of homelessness since the start of the COVID-19 pandemic, 6,633 people were counted as experiencing homelessness on the night of Jan. 26, 2022.
Of those 6,633 people counted, 3,611 were experiencing unsheltered homelessness. An additional 2,222 people were counted in shelters, with 800 more in transitional housing.
Multnomah County: 5,228 people (3,057 unsheltered, 1,485 in shelter, 686 in transitional housing)
Washington County: 808 people (227 unsheltered, 496 in shelter, 85 in transitional housing)
Clackamas County: 597 people (327 unsheltered, 241 in shelter, 29 in transitional housing)
The results, which will be reported to the U.S. Department of Housing and Urban Development, also make clear that people of color continue to face disproportionate rates of homelessness. In Multnomah County, for example, people of color made up almost 40 percent of everyone counted this year.
Because of federal rules, the Count does not include thousands of people who did not have a home of their own on the night of Jan. 26 but were "doubled up," staying with friends or family. Culturally specific providers tell us that people of color are more likely to experience homelessness this way and are underrepresented in the Count as a result.
A D V E R T I S E M E N T
A D V E R T I S E M E N T
The outcome of the Count does not directly affect funding levels, but conducting the tally helps ensure our communities remain eligible for federal funding for housing and homelessness services. (Those funds are separate from federal COVID-19 funding.)
As a one-night snapshot, the federally structured Count also isn't designed to reveal how many people move in and out of homelessness over the course of a year, either losing their housing or gaining it back with support services.
The extent of homelessness in the community isn't static, and the number of people experiencing homelessness who need services over the course of a year is much larger than any one-night number.
The results this year speak to the ongoing effects of the COVID-19 pandemic. The pandemic continues to present serious challenges for vulnerable community members -- sharply affecting service providers and leaving unsheltered homelessness far more visible in the tri-county region.
And just as they did before the pandemic, people living with fixed incomes and/or disabling conditions also continue to bear the brunt of the region's housing crisis. In fact, even during the pandemic, rents and home prices in the Portland-area have continued to grow at one the nation's fastest paces.
A D V E R T I S E M E N T

A D V E R T I S E M E N T
A recent survey by Redfin,
as reported by local media
, found that rents for Portland residents have climbed roughly 40 percent since March 2021. Experts say much of the increase is due state and local government policies on housing.
The region also continues to see significant numbers of people counted as experiencing chronic homelessness. That means they have at least one disabling condition -- a mental health condition, addiction disorder, chronic illness or physical disability — and have been homeless for at least a year.
Overall, the three counties tallied 3,674 people who met that definition.
Chronic homelessness is the primary focus of extensive new regional funding, through the voter-approved Supportive Housing Services Measure, that finally became available for programs in July 2021, mere months before the Count.
Since then, the three Metro-area counties have been investing those funds, along with other new local, state, and federal resources, into hundreds of additional shelter beds, street outreach teams, and supportive housing placements. Metro, the regional government that distributes the funds, has posted a dashboard showing that growing impact.
Local governments have also invested substantial federal relief funds into rent assistance programs to prevent what could have been a tidal wave of new homelessness, while also using federal funds to increase shelter and hygiene services, through programs like the Safe Rest Villages and others.
A D V E R T I S E M E N T
A D V E R T I S E M E N T
Washington County Chair Kathryn Harrington shares, "Our response solutions have increased, yet there is much more to do. Homelessness should never be necessary in our region. We have seen the impact from increasing shelter options and expanded housing resources to support our most vulnerable community members."
--Staff Reports
| | |
| --- | --- |
| Post Date: 2022-05-08 17:47:10 | Last Update: 2022-05-08 18:12:07 |
Oregon AG at Odds with Governor
O
n April 6, 2022, Oregon Attorney General, Ellen Rosenblum, wrote a
Guest Opinion for The Oregonian
on 'ghost guns.' She implored legislators to close the 'ghost gun' loophole in gun-safety laws. Her opinion piece was prompted when the agents from the U.S. Alcohol, Tobacco, Firearms and Explosives, working with Salem police, raided a home with 63 'ghost guns' and 200 counterfeit M30 oxycontin pills, believed to be made with fentanyl.
Rosenblum blames the legislature for not acting on bills she proposed in 2019, 2021 and
SB 1577
in 2022 that would ban manufacturing of any firearm that cannot be detected by a metal detector. She is committed to bring the bill back in 2023. In the meantime, Rosenblum has joined Oregon in a lawsuit seeking federal actions to restrict ghost gun manufacturing.
There is no doubt that ghost guns may be an attractive choice for criminal elements. Here is the rub. It was federal agents that discovered the suspect had enlisted drug addicts to buy guns for him paying them with counterfeit pills.
Governor Brown has made every attempt to keep federal agents out of Oregon, away from courthouses and access to information. In 2018 Rosenblum joined Governor Brown in a successful lawsuit to void two federal laws requiring states to aid immigration authorities – meaning local police don't help ICE agents when suspects are released from jail or hold them for ICE.
Governor Brown has released around 1,000 prisoners, not to the liking of some District Attorneys. Lane County District Attorney Patricia Perlow, Linn County District Attorney Doug Marteeny and four family members of homicide victims
filed suit
to stop early release of more than 70 people who committed crimes as juveniles, including murder.
A D V E R T I S E M E N T
A D V E R T I S E M E N T
Recent news reported Brown granted clemency to a convict serving life without parole in the 1994 cold-blooded murder of a teenager.
When
SB 819 passed in 2021
, to allow reconsideration of a conviction, there were many questions on flooding the courts with criminal cases and not just cases due to a change in the law.
The U.S. Alcohol, Tobacco, Firearms and Explosives have been looking for "Buy Build Shoot" kits, which have been classified as firearms by the Biden Administration. They are being blamed for a violent interstate crime wave. Last year they traced 15 murders to these kits in California. In California, ghost guns made up about 41% of guns recovered in the Los Angeles area in 2020. Rosenblum says, in Oregon, police have reported cases in which students have been found with ghost guns or ghost gun components.
How many ghost guns are being sold on the black market that any law would not touch? It all leads back to who is buying them and why.
--Donna Bleiler
| | |
| --- | --- |
| Post Date: 2022-05-08 10:35:22 | Last Update: 2022-05-08 18:08:33 |
Read More Articles