On this day, March 23, 1806, Explorers Lewis and Clark, having reached the Pacific coast, left Fort Clatsop, Oregon, and began their journey back East. Alsop on this day, March 23, 1998, two river rafters were killed on the Illinois River at the section known as the "Green Wall" after a weekend rainfall and snowmelt doubled the river's volume.
Also on this day, March 23, 2015, Gary Ross Dahl, creator of the 1975 pet rock fad, died at his home in southern Oregon.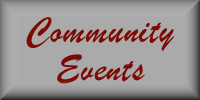 Post an Event

We Are Stronger Together
Monday, March 27, 2023 at 10:00 am
Oregon's Natural Resources & Industries (ONRI) is sponsoring the rally to meet legislators and influencers to bring light on legislation affecting natural resource industries, their families, and their communities. https://onri.us/events
Rally at the State Capitol, Salem.

Oregon Republican Party Freedom Banquet
Tuesday, March 28, 2023 at 6:00 pm
Hosted by ORP Chairman Justin Hwang
Keynote Speaker NRA First VP Willes K. Lee
Special Musical Guest, Nashville's Stokes Nielson
Tickets: Dinner $75 - VIP Tickets $100
Call 503-931-1756 for table sponsorship info.
Ticket Sales end on March 23, 2023
Click for tickets
Embassy Suites Portland Airport

Ways and Means Hearing
Saturday, April 8, 2023 at 10:00 am
Public hearings on the budget. Members of the public will have the opportunity to testify at each of the hearings regarding their perspectives and priorities around the state budget. To testify, members of the public will be able to access sign up links on the Ways and Means Committee's webpage on OLIS.oregonlegislature.gov
Portland Community College - PAC Auditorium, Sylvania Campus 12000 SW 49th Ave, Portland, OR 97219

Ways and Means Hearing
Friday, April 14, 2023 at 5:00 pm
Public hearings on the budget. Members of the public will have the opportunity to testify at each of the hearings regarding their perspectives and priorities around the state budget. To testify, members of the public will be able to access sign up links on the Ways and Means Committee's webpage on OLIS.oregonlegislature.gov
Newport Performing Arts Center 777 W Olive St, Newport, OR 97365

Active Shooter Response Training
Friday, April 14, 2023 at 6:00 pm
TNT Martial Arts--- Friday April 14, 2023 from 6pm-9pm. $10
SIGN UP HERE
Pre-Registration is mandatory, class slots are LIMITED, and in the interest of safety and security, you'll be expected to provide your identification that matches the registration name, upon entering the training facility.
TNT Martial Arts 1982 NE 25th Ave. Suite 15. Hillsboro, Oregon 97124

NW Food Show
Sunday, April 16, 2023 at 10:00 am
Showcase your foodservice industry solutions to buyers and influencers across the Northwestern U.S. and beyond. Exhibiting at the Northwest Foodservice Show is a cost effective way to meet with hundreds of industry decision makers face-to-face and grow your business. Space is limited, so book now!

SELL FACE-TO-FACE

• Generate high-quality leads by sampling and/or demonstrating your products in person

• Answer questions and give tailored pitches to a diverse group of attendees over two days

• Create new connections with buyers and build on existing relationships across the Northwest

WHO ATTENDS?

• 75% of attendees are key decision makers and have purchasing authority

• 47% of attendees have an alcohol license

• Nearly half of attendees are experiencing the Show for the first time

INDUSTRY SEGMENTS IN ATTENDANCE

• 36% Restaurant / Café

• 10% Bar / Tavern

• 10% Catering

• 10% Broker

• 7% Institutions: Universities, Schools, Hospitals, Corrections

• 5% Food Carts / Mobile

• 22% Other Foodservice

The Oregon Restaurant & Lodging Association (ORLA) is the leading business association for the foodservice and lodging industry in Oregon. A not-for-profit trade organization, ORLA represents over 3,000 member units and advocates for over 10,000 foodservice locations and over 2,400 lodging establishments in Oregon.

Contact
Marla McColly - mmcolly@oregonrla.org to register for a booth today!
Portland Expo Center - Hall D - 2060 N Marine Dr, Portland, OR • April 16 –17, 2023 • Sunday, April 16: 10:00 a.m. – 5:00 p.m. Monday, April 17: 10:00 a.m. – 4:00 p.m.

Ways and Means Hearing
Friday, April 21, 2023 at 5:00 pm
Public hearings on the budget. Members of the public will have the opportunity to testify at each of the hearings regarding their perspectives and priorities around the state budget. To testify, members of the public will be able to access sign up links on the Ways and Means Committee's webpage on OLIS.oregonlegislature.gov
Umpqua Community College 1140 Umpqua College Rd, Roseburg, OR 9747

Ways and Means Hearing
Friday, April 28, 2023 at 5:00 pm
Public hearings on the budget. Members of the public will have the opportunity to testify at each of the hearings regarding their perspectives and priorities around the state budget. To testify, members of the public will be able to access sign up links on the Ways and Means Committee's webpage on OLIS.oregonlegislature.gov
Four Rivers Cultural Center 676 SW 5th Ave, Ontario, OR 97914 Note: Ontario, Oregon is in the Mountain Time Zone

Lincoln County Fair
Friday, June 30, 2023 at 5:00 pm
June 30-July 2 Lincoln County Fair
Lincoln County Commons 633 NE 3rd St, Newport, OR

St Paul Rodeo
Friday, June 30, 2023 at 7:00 pm
Small town fun, big time rodeo! JUNE 30 - JULY 4, 2023

St Paul Rodeo website
4174 Malo Avenue NE, Saint Paul, OR, United States, Oregon

Marion County Fair
Thursday, July 6, 2023 at 5:00 pm
The Marion County Fair
July 6-9
Oregon State Fair and Exposition Center 2330 17th ST NE Salem, OR 97301

Washington County Fair
Friday, July 21, 2023 at 5:00 pm
Washington County Fair

FREE ADMISSION

Washington County Fair
JULY 21 - 30
Westside Commons 801 NE 34th Ave, Hillsboro, OR 97124

Coos County Fair
Tuesday, July 25, 2023 at 5:00 pm
The Coos County Fair
July 25-29
Coos County Fairgrounds 770 4th St, Myrtle Point, OR 97458

Clatsop County Fair
Tuesday, August 1, 2023 at 5:00 pm
The Clatsop County Fair
August 1st-5th
Clatsop County Fair and Expo Center 92937 Walluski Loop, Astoria, OR 97103

Oregon Jamboree Music Festival
Friday, August 4, 2023 at 5:00 pm
The Oregon Jamboree is the Northwest's premier country music festival. Nestled in the foothills of the scenic Cascade Mountains, the Oregon Jamboree is held on 20+ acre park-like setting that includes the historic Weddle Covered Bridge. The Jamboree offers a full festival atmosphere in the main venue and a more intimate concert experience on the second stage. In addition to featured headline entertainment, this event hosts RV and tent camping, merchandise vendors, food booths, beer & wine gardens, and a variety of other attractions.


Sweet Home, Oregon

Douglas County Fair
Wednesday, August 9, 2023 at 8:00 am
Douglas County Fair AUGUST 9 - 12
Douglas County Fairgrounds Complex 2110 SW Frear Street Roseburg, OR 97471

Crook County Fair
Wednesday, August 9, 2023 at 1:00 pm
Crook County Fair
AUGUST 9 - 12
Crook County Fairgrounds Prineville, Oregon

Oregon State Fair
Friday, August 25, 2023 at 1:00 pm
Oregon State Fair
Oregon State Fair & Exposition Center 2330 17th St NE, Salem, OR 97301

Pendleton Round-Up
Saturday, September 9, 2023 at 5:00 pm
The world famous Pendleton Round-Up is back & stronger than ever. We're excited to see all of our friends, family, & fans back together again for the 113th Pendleton Round-Up!
Pendleton Round-Up and Happy Canyon Ticket Office and Gift Shop: 1330 SW Court Ave, Pendleton, OR 97801 Pendleton Round-Up Grounds: 1205 SW Court Ave, Pendleton, OR 97801 Happy Canyon Arena/Goldie's Bar: 1601 Westgate, Pendleton, OR 97801 Pendleton Round-Up & Happy Canyon Hall of Fame Museum: 1114 SW Court Ave, Pendleton OR 97801
View All Calendar Events
Socialist policies have worsened the housing crisis
B
eginning Friday, May 6th, Community Action in Washington County Oregon
will cease taking applications
for its Emergency Rental Assistance (ERA) program to ensure that it can meet obligations for applications currently in the pipeline.
The purpose of the ERA program has been to help stabilize households unable to pay rent and utilities due to impacts from the COVID-19 pandemic.
Washington County estimates that nearly all the $29 million in federal emergency rental assistance allocated to Community Action has been requested by community members, and the program will be fully committed in the coming weeks, meaning the anticipated dollar requests in the application pipeline will reach the threshold of what is available.
All applications from eligible households who apply by end of day May 6, including current pending applications, will be processed.
To-date, Community Action has paid out $16 million in local emergency rental assistance to more than 2,100 renters impacted by the government lockdowns and restrictions.
Another $13 million is available to service received applications.
A D V E R T I S E M E N T
A D V E R T I S E M E N T
Another $41 million from the State of Oregon's ERA program has also been spent. 53% of all households served by Community Action are from communities of color. 70% of the households served had incomes below 30% median family income (or incomes below $29,000 for a family of four) highlighting the impact on people most vulnerably housed.
"The fact is, the need for emergency rental assistance is far greater than the amount of federal funding available for the program at this time," said Washington County Chair, Kathryn Harrington. "Despite having these programs, renters are still at risk of losing their homes and we are concerned about the many renters who may potentially experience the trauma of eviction."
Community Action may, on its own, reopen its application portal as funds from other sources become available, however, at this time the larger sources of federal assistance are fully committed through the Community Action pathways.
T
his is a concern beyond Washington County, especially after June 30th when the statewide eviction protections end.
Washington County continues to encourage landlords to contact Home Forward, the administrators of the State's Landlord Guarantee Program, which will remain in place until the summer of 2023 or until funds are fully obligated, whichever comes first.
Landlords may reach out to explore options under that program via phone at (503) 802-8532,
by e-mail
, or through
the Landlord Guarantee Program website
.
--Staff Reports
| | |
| --- | --- |
| Post Date: 2022-04-24 17:38:53 | Last Update: 2022-04-24 18:01:05 |
$7,500 hiring bonuses
S
tarting April 22, all newly hired bus operators at TriMet
will earn $25.24 per hour to start and be eligible to receive a $7,500 hiring bonus
. That's a $4,000 bonus increase.
TriMet must hire
more than 300 operators to bring staffing levels back to where they were before the COVID-19 pandemic.
Recent incentives have resulted in some applications coming in, but it hasn't been enough to reverse the most severe staffing shortage in agency history.
The new starting pay is a nearly $4 increase on top of the $4 salary upgrade TriMet made last fall.
All operators receive regular, guaranteed pay raises according to our Working and Wage Agreement with Amalgamated Transit Union (ATU) 757.
Under the agreement, bus operators reach the top rate of $33.65 per hour with their 35th month of employment, guaranteeing a base pay of at least $68,000 before any overtime.
TriMet relies on people.
Applicants need not have experience driving a large vehicle like a bus.They offer a fully paid, seven-week training course thast will teach you how to drive a bus the "TriMet way".
During training, new operators work 40-hour weeks at the $25.24 starting rate.
In addition to classroom and field instruction, operators have the opportunity to earn their Commercial Driver License (CDL) certification during the training period.
TriMet starts new training classes about every three weeks and has space for up to 26 new operators per class. All new operators must successfully complete TriMet's training program before heading out on the road on their own.
TriMet bus operators receive a package of benefits, which includes low- to no-cost health, life and disability insurance, paid vacation and sick time, and a retirement account with a guaranteed employer contribution.
All new employees have access to:
Medical, dental, vision, disability and life insurance plans at low or no monthly cost
Two retirement plans, with an 8% agency base pay contribution to employee's 401a
One week of paid vacation and up to 40 hours sick leave in the first year of employment, with paid time off increasing over time
Health and dependent care spending accounts
Access to Employee Assistance Program with mental health and counseling services, legal assistance, financial coaching and home ownership programs
Annual transit pass (valued up to $1200) for employee and eligible family members
24-hour access to five exclusive, low-cost, on-site fitness centers
Representation by Amalgamated Transit Union (ATU) 757
TriMet bus operators have the option to pursue full- or part-time schedules of at least 25 hours per week.
A D V E R T I S E M E N T
A D V E R T I S E M E N T
While they do not require driving experience, applicants must be able to provide:
High school diploma or GED
Valid driver license for three years
Clean driving record for past three years
In addition, candidates must successfully complete the following steps before being considered for a conditional employment offer:
Passing required CDL permit tests
Criminal background check
Medical exam
Drug screen
T
riMet is regulated by the Federal Transit Administration (FTA) and must follow federal rules, regulations and mandates to remain in good standing and be eligible for federal funding for projects and initiatives that support mass transportation and the public transportation system for the Portland metro region.
TriMet is challenged by the current conditions in the labor market.
In January, they reduced bus service by about 9% as a direct result of the operator shortage. That's on top of the 10% service cut due to the COVID-19 pandemic.
Lack of operators to this degree brings into question TriMet's service expansion in the future.
--Bruce Armstrong
| | |
| --- | --- |
| Post Date: 2022-04-24 16:25:34 | Last Update: 2022-04-24 17:10:33 |
One female adult was inside, she was unhurt
P
ortland Police Arson investigators are
asking for public assistance
investigating an arson explosion that damaged an occupied recreational vehicle in the Sunderland Neighborhood.
On Monday, April 18, 2022 at 4:47a.m., Portland Fire and Rescue (PF&R) was dispatched to a report of an RV on fire on Northeast 33rd Avenue south of Northeast Sunderland Avenue.
Firefighters arrived and discovered that community members had put out the fire with fire extinguishers.
They learned that an explosive device had caused the damage.
A D V E R T I S E M E N T

A D V E R T I S E M E N T
They notified Arson Investigators from PF&R and Portland Police, who responded to the scene. Preliminary information suggests that a suspect or suspects in a large yellow box truck, possibly a moving-style rental truck, drove by and threw or rolled an explosive device under the RV.
At the time of the explosion, one female adult was inside. She was unhurt.
PPB and PF&R are requesting any information, witness accounts, video, or photos that would assist with the investigation.
--Bruce Armstrong
| | |
| --- | --- |
| Post Date: 2022-04-23 23:15:08 | Last Update: 2022-04-23 23:28:32 |
Underaged drinkers, college-aged individuals and middle-aged parents
A
t 11:09 a.m. on April 23, Eugene Police started receiving calls about a very large party, reported to have been going since 10 a.m. on 16th Avenue between Patterson and Hilyard.
An estimated 500 to 1,000 people were reported to be blocking the entire roadway, spreading into the travel lanes and spreading onto neighboring properties.
In attendance were underaged drinkers, college-aged individuals and middle-aged parents.
Police were called to respond and had glass bottles and canned food thrown at them. EPD units ended up having to push the crowd out when hails to disperse failed.
A D V E R T I S E M E N T

A D V E R T I S E M E N T
"Something like this is a complete embarrassment for the people who engaged in that party," said Chief Chris Skinner. "We all understand the excitement Spring brings but these irresponsible individuals, including parents and their college-aged children should be ashamed. What they did was force our operations to go into what is termed 'priority calls.' This means that much of the rest of the community has to have their individual calls for service placed on hold while we deal with people who are not able to self-regulate or observe our community's standards of behavior. I commend our officers for showing tremendous restraint. The attempted assault on our police officers is inexcusable."
The hub appears it may have been some three-story apartments.
The party was dispersed by about 1:16 p.m. without any arrests. The Mobile Response Teams remained in the area for some time after.
--Bruce Armstrong
| | |
| --- | --- |
| Post Date: 2022-04-23 09:28:28 | Last Update: 2022-04-23 17:58:52 |
The idea of tolling is not popular in Oregon
O
regon bills
HB 3055
and
HB 3065
were introduced in the Oregon legislature in 2021, with the likely intent of opening the way to allow the government to toll particular roads in Oregon.
The Kate Brown administration has been attempting to find and collect revenue in as many ways and places that it can, so the ability to toll would allow the government a way to manage transportation even more than it currently does.
Critics say that the imposition of tolls would disproportionately impact low-income families and communities.
HB 3065 died in the Joint Committee On Transportation. The Chief Sponsor of that bill was Democrat gubernatorial candidate Tina Kotek, whose recently resigned her position as Speaker of the House.
A D V E R T I S E M E N T
A D V E R T I S E M E N T
The
history of tolling bans
highlights the mistrust of the practice, yet out of touch Oregon Democrats on the supermajority have neglected to acknowledge the distaste of the people for it.
A
s the internal combustion engine became widespread at the beginning of the last century, the
first law providing federal aid to states for construction and maintenance of roads
was enacted in 1916. HR 7617 from the 64th Congress was passed out of the newly-minted House Committee on Roads with no restrictions on federal money being used for toll roads.
But during the debate on the floor of the House Representative John Farr (R-PA) offered an amendment to the bill, appending a restriction at the end of the appropriation which said, "Provided, That no portion of this appropriation shall be used in the construction, improvement, maintenance, or repair of any toll road."
HB 3055 was signed into Oregon law on July 27th, 2021. It was introduced at the request of Representative Susan McLain (D-Hillsboro) and Senator Lee Beyer (D-Eugene).
--Bruce Armstrong
| | |
| --- | --- |
| Post Date: 2022-04-22 11:26:20 | Last Update: 2022-04-22 21:08:00 |
Preseason maintenance and hazard tree felling in campgrounds hampered
R
ecent late season storm cycles brought much needed snow to the Deschutes National Forest's upper elevations and other locations in Oregon.
However, the heavy snowfall has also impacted the ability to conduct annual preseason safety inspections, maintenance and repairs and hazard tree removal within the campgrounds.
Traditionally, a number of campgrounds in the Crane Prairie and Wickiup Reservoir areas open in time to coincide with the start of the annual fishing season.
While fishing season opens Friday, April 22, snow impacts have prevented the campground concessionaire from completing critical hazard tree removal work and maintenance at these facilities.
Campgrounds within these areas are tentatively rescheduled to open April 29, providing favorable weather returns this week. Hazard tree removal, inspections and repairs are conducted for visitor safety.
Much of the Crescent Ranger District remains under snow. Forest Service staff are working to clear snow from the Sunset Cove Boat Ramp and Day Use area in order to provide fishing access to Odell Lake.
For visitors looking for an early season camping trip, the four year-round campgrounds in the Metolius Basin, Allen Springs, Camp Sherman, Pine Rest and Lower Bridge Campgrounds are open on the Sisters Ranger District.
A D V E R T I S E M E N T

A D V E R T I S E M E N T
During the spring and early summer recreation season, the Forest Service reminds visitors that it's extremely important to "Know Before You Go."
This means confirming that your destination is open for use, checking to see if routes of travel are open and reviewing predicted weather forecasts.
Forest Service roads are not plowed or maintained during winter conditions.
You can visit the
Deschutes National Forest website
to check on the operational status of the recreation sites. For the most recent information on opening dates for the Cascade Lakes Highway and Paulina Lake Road visit
Deschutes County's website
.
--Sabrina-Marie Fisher
| | |
| --- | --- |
| Post Date: 2022-04-22 11:01:47 | Last Update: 2022-04-22 11:14:53 |
Check yours and let your friends know to check theirs, too.
T
he May Election is just around the corner and that means closed primaries. Don't get caught off guard, check your
voter registration
on the Secretary of State's website. Make sure to check your party affiliation and address. The deadline to make changes is April 26.
Secretary Fagan is asking voters to "help reduce voter confusion by sharing the closed primaries video on Facebook, Instagram, Twitter, Youtube, or TikTok. People like you, armed with accurate information from a trusted source, are our best line of defense against false election information."
The Elections Divison has created
a new page
on their site with straightforward information on voting in Oregon, answers to frequently asked questions and details about how Oregon protects election integrity.
Secretary of State Shemia Fagan has sent out a notice reminding people that "Every year, we hear from voters who are confused about Oregon's closed primaries. So we made a quick video to help explain things."
--Staff Reports
| | |
| --- | --- |
| Post Date: 2022-04-21 09:40:47 | Last Update: 2022-04-21 09:52:14 |
At least one way to prevent further crimes is to have potential perpetrators incarcerated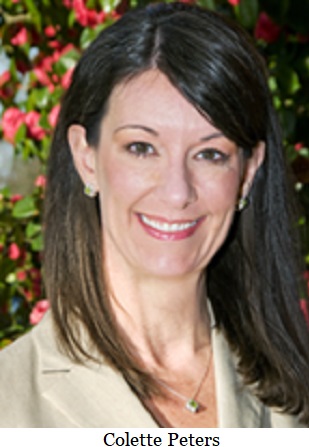 A
s the COVID outbreak winds down, one part of the wreckage that needs to be cleaned up is the ability of the criminal justice system to effectively address crime. The Oregon Criminal Justice Commission is reporting that on a statewide basis, prison intakes are down for all categories.
While crime rates continue to soar, and
riots in Portland
have resurfaced, prison intakes have lagged and insiders are publicly asking what impact this has on the continued impact of crime in the state of Oregon. As the population grows and crime increases, at least one way to prevent further crimes is to have potential perpetrators incarcerated.
The commission presents four categories of intakes, all of which declined:
Drug, Property, Driving
Other
Person
Sex
Under Governor Kate Brown and Oregon Department of Corrections Director Colette Peters, prison beds have declined. Several prisons were scheduled to be shut down and in the end, only the facility at Mill Creek was shuttered.
​Mill Creek Correctional Facility was a minimum-security prison located five miles southeast of Salem. The facility was a minimum-security work camp providing labor to the Oregon Department of Corrections, other state and local agencies, and private industries throughout the Willamette Valley. MCCF officially closed on June 30, 2021 as part of Governor Brown's sentencing reform efforts.
The department has custody of adults sentenced to prison for more than 12 months, housing approximately 12,000 adults in 12 state prisons throughout the state. DOC is recognized nationally among correctional agencies for providing individuals with the cognitive, education, and job skills needed to become productive citizens when they transition back to their communities.
The Oregon Constitution was amended in November 1996 to say, "Laws for the punishment of crimes shall be founded on these principles: protection of society, personal responsibility, accountability for one's actions and reformation."
--Staff Reports
| | |
| --- | --- |
| Post Date: 2022-04-21 05:46:33 | Last Update: 2022-04-21 06:04:01 |
Service begins in September 2022
B
us operators with TriMet will learn from TriMet bus trainers about the differences in operating a 60-foot articulated FX bus compared to our standard 40-foot buses—and doing it safely in a dynamic environment. They'll be trained on how to operate the front door ramp and other mobility device features, learn how to line up the bus at station areas, and be educated on safe interactions with vehicles, bicycles and pedestrians in the busy Division Street corridor.
Trainers will also instruct operators on other unique features of the articulated bus, which bends in the middle. They'll learn how to turn corners safely and operate the buses' three doors for all-door boarding.
You won't be able to get on the FX buses just yet. Riders need to wait until the new high capacity FX 2-Division service opens in September 2022. Overhead signs on the front of the buses will let people know they're not picking up riders.
TriMet will have up to four FX training buses traveling along the FX 2-Division route each day. The route runs between Union Station in Downtown Portland and Gresham Central Transit Center. Buses will travel across Tilikum Crossing, Bridge of the People, and along the Division Street corridor, making brief stops at stations to simulate picking up riders. The new buses are longer, but not wider, than our standard buses.
"The on-street training is an exciting milestone in the Division Transit Project that will bring better, more efficient bus service to the corridor," said TriMet Chief Operating Officer Bonnie Todd. "We do ask people driving, walking and biking around these articulated buses to give our operators some patience and room as they get used to the bigger buses. Please be aware and give them a little more space, like you would around trucks, as our operators learn how to make turns and other maneuvers safely in these longer buses."
A D V E R T I S E M E N T

A D V E R T I S E M E N T
TriMet will initially train approximately 180 bus operators for FX 2-Division service, and more over time. Training for the start of FX 2-Division service is expected to last through August 2022 and will become a permanent part of TriMet's bus operator training curriculum.
--Staff Reports
| | |
| --- | --- |
| Post Date: 2022-04-20 20:02:08 | Last Update: 2022-04-20 20:29:46 |
Three Branch Workgroup will focus on short-term and long-term solutions
I
n response to the ongoing shortage of public defenders in the state, leaders of Oregon's legislative, executive and judicial branches will convene a workgroup to develop short-term and long-term solutions to reform the state's public defense and public safety systems.
As
a new spate of riots
erupts in Portland, a Three Branch Workgroup, co-chaired by Senator Floyd Prozanski (D-Eugene) and Representative Paul Evans (D-Monmouth), will analyze management, financial and structural challenges facing the Office of Public Defense Services, and make recommendations for comprehensive reform.
"This is an emergency," House Speaker Dan Rayfield (D-Corvallis) said. "Oregonians are languishing in jail without access to legal representation, while public defenders have long been underpaid and overworked. The system is broken and lacks the opportunity for effective legislative oversight. This workgroup plan will ensure all three branches of government are working together to make meaningful and long overdue structural reforms so that we can keep our communities safe and ensure that all Oregonians have access to legal representation."
In February, legislative leaders allocated $12.8 million to OPDS to increase hiring of criminal defense attorneys to address the growing number of criminal defendants without legal counsel. OPDS, which maintains the statewide public defense system, is housed in the judicial branch and managed by the nine-member Public Defense Services Commission.
A D V E R T I S E M E N T
A D V E R T I S E M E N T
"There's no denying that Oregon is going through a public defense crisis," Senate President Peter Courtney (D-Salem) said. "The Legislature delivered important relief last session, but there's more work to be done. We cannot afford any delays in justice. This is an attempt to take a run at the issue from all sides."
One former legislator took another tack, "One way to reduce the workload of public defenders is to reduce crime."
"For far too long, the scales have been tipped against public defenders, making it difficult to ensure a fair and just public defense system," Governor Kate Brown said. "I share the Chief Justice's sense of urgency in coming together to collaboratively address both short- and long-term solutions, and I am pleased that this workgroup will take on this issue. Together, we will work to ensure our public defense system is fair, just, and ensures every Oregonian can exercise their constitutional right to legal representation."
"I am grateful for the three-branch commitment to find long-lasting solutions to the longstanding challenges faced by our criminal justice system and those who work in and are served by it," Oregon Supreme Court Chief Justice Martha Walters said. "With the necessary urgency and a concerted, sustained effort, I know that we can strengthen that system and make it more just."
--Staff Reports
| | |
| --- | --- |
| Post Date: 2022-04-19 22:04:52 | Last Update: 2022-04-24 18:06:22 |
Lawsuit threatened over hiring of "underrepresented minorities"
T
he Austin, Texas based Project on Fair Representation, a not-for-profit legal defense foundation that believes that racial and ethnic classifications and preferences are unconstitutional, unfair, and harmful, sent a letter warning the Oregon Health & Science University, under president Danny Jacobs, that its new "30-30-30 plan" violates the Fourteenth Amendment of the U.S. Constitution because it creates a racially discriminatory admissions program and imposes an illegal racial quota.
Boyden Gray & Associates, a Washington, DC-based law firm, is providing counsel to POFR and drafted the
letter to OHSU
, signed by founding partner and former White House counsel C. Boyden Gray.
OHSU's 30-30-30 plan is an educational, hiring, and admissions program developed "to help the state address the current health care workforce shortage and health care inequities that were exacerbated by COVID-19 and its disproportionate impact on underserved communities." While POFR recognizes that this is a worthy endeavor, OHSU has also stated, going forward, it will ensure that at least 30% of its learners identify as underrepresented minorities.
As the letter explains, such racial balancing is blatantly unconstitutional. Not only is the plan's quota system "facially invalid" under binding Supreme Court precedent, but its stated purposes are also improper. According to the OHSU website, the 30-30-30 plan is designed to "allow [OHSU] to train health care providers who better represent the racial and ethnic diversity of Oregonians, and who are prepared to provide high-quality, culturally competent care."
A D V E R T I S E M E N T
A D V E R T I S E M E N T
As the letter explains, "The notion that the quality or cultural competence of medical care is somehow dependent on whether the caregiver is the 'right' race or not is nothing short of bigotry. There is nothing less inclusive or 'culturally competent' than the implication that what matters is a caregiver's race, rather than his or her ability to listen, learn, and treat others with respect, dignity, and skill."
The letter ends with a somber description of the state of affairs at OHSU.
The bottom line is this: the 30-30-30 program will not hold up in court no matter how it is described or defended. And, because OHSU receives federal funding, it could be liable not only for constitutional violations pursuant to 42 U.S.C. Section 1983, but also under Title VI of the Civil Rights Act of 1964 and the Civil Rights Act of 1866.15 Under the Civil Rights Act of 1866, moreover, individuals at OHSU responsible for enacting and enforcing this racially discriminatory policy can be held personally liable as well.16 Such liability can include both compensatory and punitive damages.17 And unlike employment discrimination cases under Title VII, liability under the Civil Rights Act of 1866 has no cap.
Edward Blum, the president of POFR stated, "The 30-30-30 program will not hold up in court. Quotas that aim to achieve racial percentage outcomes violate our nation's civil rights laws and the U.S. Constitution."
Blum added, "It is our hope that OHSU will end the use of racial classifications and percentage quotas. Legal challenges are very likely, and, as our counsel's letter notes, individuals at OHSU responsible for enacting and enforcing this racially discriminatory policy may be held personally liable."
--Staff Reports
| | |
| --- | --- |
| Post Date: 2022-04-19 11:59:08 | Last Update: 2022-04-19 13:16:28 |
Jepson is raising three sons, with her wife, Megan
S
tacy Jepson has been named as Beaverton's Interim Police Chief.
She will begin her assignment effective Jun. 6, 2022.
Chief Jepson comes to the city by way of the Eugene Police Department where she has served as their Deputy Chief since April 2019. Before that, she spent 21 years serving the Hillsboro Police Department holding the ranks of police officer, detective, sergeant, lieutenant, and commander of the patrol division.
"With more than 26 years of policing experience, including exceptional leadership within our surrounding communities, we are fortunate to have such a qualified leader joining the city," said City Manager Jenny Haruyama. "I have every confidence that Chief Jepson's experience within the region and knowledge of our area will greatly benefit staff and our community."
Jepson has a background in working at the regional level and has been on the Tri-Met transit police team.
A D V E R T I S E M E N T

A D V E R T I S E M E N T
Chief Jepson currently lives in Washington County where she is raising her three sons, with her wife, Megan.
"It is an absolute honor and unique responsibility to serve as the Interim Chief of Police for the City of Beaverton," said Chief Stacy Jepson. "I have spent much of my career policing in this area and working closely with the Beaverton Police Department. They are amongst the finest law enforcement professionals and I couldn't be more excited to have this opportunity to serve as their next chief. I look forward to joining the city's leadership team and learning how to best serve the needs of the city, the police department, and the entire Beaverton community."
Earlier this year, Beaverton Police Chief Ronda Groshong announced her retirement, effective May 2, 2022. Efforts are currently underway to assess long-term recruitment approaches.
The Beaverton Police Department has a $39 million budget and supports nearly 200 employees. The department logs roughly 90,000 annual calls for service.
--Bruce Armstrong
| | |
| --- | --- |
| Post Date: 2022-04-18 16:56:05 | Last Update: 2022-04-18 17:14:54 |
Read More Articles