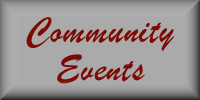 Post an Event

Oregon State Fair
Friday, August 26, 2022 at 10:00 am
Which part of the Oregon State Fair are you most excited for? We'll keep adding to the fun all summer long!
Salem, Or

Washington County Candidate Meet and Greet
Wednesday, August 31, 2022 at 6:30 pm
Join our Washington County State House and Senate Candidates and Oregon State and National Candidates to discuss issues that are important to you, your family, and your community. Refreshments provided.
King City Clubhouse 15245 SW 116th Ave. King City, Oregon 97224

Linn County GOP Gala and Auction
Saturday, September 10, 2022 at 5:00 pm
Keynote Speaker Dave Sanderson, 2009 "Miracle on the Hudson" survivor.

linngop.com/galatickets
Linn County Expo Center

Washington County GOP Reagan Dinner
Saturday, September 17, 2022 at 6:00 pm
Tickets for Reagan Dinner 2022 in Hillsboro September 17th, now on sale at www.washco.gop, featuring former Secretary of State Mike Pompeo.

Oregon General Election
Tuesday, November 8, 2022 at 8:00 pm
Statewide
View All Calendar Events
Oregon's liberal reputation has attracted sex workers advocates
M
ariah Grant, advocacy director for the Sex Workers Project (SWP) at the Urban Justice Center, a New York City based law clinic has instituted the Decrim Work Campaign in Oregon from her New York office.
"By decriminalizing sex work," Grant explained. "Oregon will become the first state to fully respect the rights, dignity, and safety of sex workers."
The New York SWP invested $1.2 million to expand beyond New York into Oregon.
That donation came from Aaron Boonshoft, a Portland resident, according to Willamette Week.
Representative Rob Nosse (D-Portland) sponsored
HB 3088
in 2021 at the request of the SWP.
They used Oregon's liberal legislature as a test case.
After HB 3088 failed to pass, a
Sex Workers Human Rights Commission
was formed in Portland on July 15, 2021. Rep. Nosse co- chaired with Executive Director/co-founder of SWOP Behind Bars and Board member of SWOP, Alex Andrews of Florida.
Others on the committee from Oregon are: Senator Elizabeth Steiner Hayward, Portland Commissioner Jo Ann Hardesty, and Elle Stanger, a certified sex educator (CSE). Others represent Nevada, New York and California.
The Committee's report clearly indicates sex workers is not limited to traditional prostitution. Attempting to fit into the equity agenda, racial disparities, LGBTQ people of color, LGBTQ immigrants, and transgender people are the focus of many adverse activities.
Alex Andrew, a Florida resident and board member of Sex Workers Outreach Project USA (SWOP-USA) is a left-of-center activist organization which supports the decriminalization of prostitution and other forms of "sex work." The organization is based in Berkeley, California.
The organization has expanded, adding chapters nationwide. In 2004, SWOP tried to pass Measure Q in Berkley making enforcement of all prostitution laws the lowest priority of Berkeley's police department. Opponent said prostitution is not a "victimless crime" -- it victimizes the community, local women harassed by johns and escort agencies, as well as the entrapment of the sex workers.
S
WOP isn't just about work recognition of prostitutes.
The SWOP website mission statement says SWOP is committed to the safety, autonomy, and human rights of people in the sex trade, and stands in solidarity with the many social justice movements intersectional to our own, including but not limited to Black Lives Matter, disability rights, drug and immigration reform, gender equality and the LGBTQ movement, and the rights of the working class.
Chapters are required to promote local LGBTIQQ Pride, and Transgender Day of Remembrance. Oregon doesn't have a chapter, which is another indication of out-of-state forces trying to influence Oregon.
Aaron Boonshoft, a philanthropist funding SWP and son of wealthy Ohio commodities trader Oscar Boonshoft, launched Compassionate Action Team in 2020 to advocate for human rights. In November 2021 he filed Oregon Initiative 42, the "Sex Worker Rights Act." After comments were received, Initiative 42 was withdrawn and refiled as
Initiative 51
for the November 8, 2022 ballot.
A D V E R T I S E M E N T

A D V E R T I S E M E N T
Some of the revisions have to do with clearly stating to voters what the measure does, such as the work constitutes a contract between "sex workers" and sex buyers as binding. Other comments claimed it violated the single- subject rule by making changes to numerous statues that are unrelated such as child custody matters.
The 67-page Initiative 51 states under Findings and Policy, "It is the policy of the State of Oregon that sex workers are entitled to their human rights, and consensual, adult behavior that does not cause harm should not be criminalized." It attempts to differentiate sex workers from unlawful activities of sex trafficking, sex abuse or sex involving a minor.
They want their privacy rights while still wanting equal labor rights. They suggest their tax contributions will be convincing to voters.
Initiative 51 does not address all the concerns that were expressed. It now awaits a certified ballot title and approval to circulate. Then they have until July 8 to collect 112,020 verified signatures.
--Donna Bleiler
| | |
| --- | --- |
| Post Date: 2022-03-30 17:16:33 | Last Update: 2022-03-30 17:43:12 |
Only three have raised any real money
F
ormer Oregon House Speaker Tina Kotek leads all Democrats in the race for Governor, as far as fundraising goes, but not by much. She's raised a little over $1.5 million, while her opponent State Treasurer Tobias Read has raised over $1.1 million. Far behind is Patrick Starnes who has raised $46 thousand.
In all, 15 people have filed as Democrats to be Oregon's next Governor. Five of those have filed a Political Action Committee but have not raised any money and another five have not even filed for a PAC. Two other Democrats have raised small amounts of money -- Dave Stauffer and Wilson Bright.
Kotek is expected to draw much of the public employee union money -- just this week, she pulled in another $50K from SEIU, Oregon's second largest public employee union -- and is seen by many as the leftmost of the two leaders. Read has positioned himself as a business friendly, more moderate candidate. Whomever emerges will have to contend in an election in which Democrats are expected to underperform their historical dominance in Oregon.
Interestingly, the Democrat Gubernatorial field has two contenders who have previously run for office as members of other parties. Michael Cross ran for Attorney General as a Republican in 2020 and Patrick Starnes ran for Governor the same year, as a member of the Independent Party of Oregon.
The elephant in the room is, of course, former Democrat and State Senator Betsy Johnson, who has raised a commanding $5.2 million with $4.4 million on hand -- and no primary to spend it on.
--Staff Reports
| | |
| --- | --- |
| Post Date: 2022-03-29 12:12:17 | Last Update: 2022-03-29 13:12:55 |
Senate Bill 1560 will replace "alien" with "noncitizen" in Oregon Revised Statutes
I
n what many are calling "symbolism over substance," Governor Kate Brown has signed
SB 1560
into law. This legislation changes the term "alien" to "noncitizen" in Oregon's code of laws, formally known as Oregon Revised Statutes (ORS). The bill also directs executive branch agencies to replace "alien" with "noncitizen" in their rules and regulations within six months of enactment. Senate Bill 1560 passed through the Legislature with strong bipartisan support in both chambers.
"Referring to immigrants and refugees as 'aliens' is an outdated, dehumanizing practice that stems from xenophobia and allows individuals to express bigotry without using overt racist language," said Senator Kayse Jama (D-Portland), Co-Chief Sponsor of
SB 1560
, who introduced the measure for consideration during the 2022 Legislative Session. "As a former refugee, who was once classified as an 'alien,' I am proud that the Legislature voted to update our laws to reflect our values. I hope we can serve as a model for other states."
"In Oregon, we welcome immigrants and refugees from around the world, recognizing that these communities are a vital part of the fabric of Oregon's history, culture, and economy," said Governor Kate Brown. "I am pleased we are making progress through efforts like the Welcoming Refugees Bill, the creation of the Office of Immigrant and Refugee Advancement and now, removing a dangerous label from our lexicon through
SB 1560
. Words matter, and I applaud Senator Jama and all Oregonians who worked to make this important change."
"We are delighted that Governor Brown signed
SB 1560
. This bill makes a small change that has a huge impact on peoples' lives. Updating our states' statutory language is a critical step to ensure that immigrant and refugee Oregonians are treated with dignity and respect," said Isa Peña, Director of Strategy, Innovation Law Lab, who also testified in supported of the bill. "This law ensures that our language is aligned with our values and is no longer dehumanizing and derogatory."
Senate Bill 1560 takes effect on January 1, 2023.
--Staff Reports
| | |
| --- | --- |
| Post Date: 2022-03-28 17:53:15 | Last Update: 2022-03-29 17:54:08 |
She wants Oregon students to share their COVID experience
Oregon Secretary of State Shemia Fagan announced today the start of the Oregon Blue Book Student Essay Contest. The theme for the 2023-2024 Oregon Blue Book is, "Oregon Students Share Their Pandemic Experience." Students are encouraged to submit written or video essays.
"The Oregon Blue Book is our state's official almanac and fact book. Each edition captures a snapshot in time for Oregon with information about Oregon's economy, population and elected officials," said Oregon Secretary of State Shemia Fagan. "Given how the COVID-19 pandemic has impacted so many aspects of life for all of us, it's my hope that this essay will give students a voice to express their own experience navigating a global pandemic."
Elementary and middle-school aged students are encouraged to submit written or video essays. Written essays must be 100-300 words and will include an illustration to go with the essay. Video essays must be two minutes or less. Contest rules and submission information can be found here. The contest is open until Thursday, October 20, 2022. Winners will be announced in January 2023.
"I'm looking forward to watching and reading thoughtful essays from Oregon students about this unique moment in Oregon's history," said Stephanie Clark, Oregon State Archivist.
--Staff Reports
| | |
| --- | --- |
| Post Date: 2022-03-28 10:31:09 | |
Should we ban colored pencils?
A
man was arrested and is facing a felony assault charge after stabbing a security guard in the head with a makeshift weapon in the Portland Old Town neighborhood.
On Saturday, March 26, 2022 at 10:20a.m., Portland Central Precinct officers responded to a report of a stabbing near Northwest 5th Avenue and Northwest Couch Street.
The victim, a uniformed security guard, was reporting that he had been assaulted and was following the suspect as he walked away.
Officers caught up with the suspect at Northwest Broadway and Northwest Hoyt Street and arrested him.
The victim was transported to the hospital by ambulance with non-life-threatening injuries.
A D V E R T I S E M E N T

A D V E R T I S E M E N T
The investigation revealed that the victim was ordering coffee when the suspect walked up behind him and without warning stabbed him in the head with a makeshift weapon made of a plastic bottle and two sharpened colored pencils.
The victim was wearing a bicycle helmet at the time and the pencils pierced part of the helmet foam before puncturing his skin. The weapon was later seized as evidence.
Samuel J. Kusaj, 51, was booked into the Multnomah County Detention Center on charges of Assault in the Second Degree and Unlawful Use of a Weapon.
--Bruce Armstrong
| | |
| --- | --- |
| Post Date: 2022-03-27 12:22:30 | Last Update: 2022-03-27 12:29:25 |
Exposed employees to potential serious injury
O
regon OSHA has fined Dollar Tree Stores Inc. $32,000 for repeatedly exposing employees to potential serious injury from unsecured materials falling on them, tripping and falling in cramped aisles, and inaccessible fire extinguishers and emergency exits.
The penalty was issued as part of a citation resulting from an inspection of the Dollar Tree at 29756 SW Town Center Loop West in Wilsonville.
Under Oregon OSHA rules, penalties multiply when employers commit repeat offenses. The $32,000 fine following the inspection of the Wilsonville site reflects the fact that most of the violations identified there were repeats of violations cited previously at other Dollar Tree locations in Oregon.
The citation against the Wilsonville location stems from an inspection the division initiated in response to a complaint.
The inspection – launched in late 2021 and wrapped up in February – included interviews, on-site walk-throughs and observations, and an examination of records, including internal company audits revealing workplace hazards left unaddressed.
The inspection identified five violations, four of which involved repeat offenses, exposing employees to serious physical harm.
A D V E R T I S E M E N T

A D V E R T I S E M E N T
"The workplace safety and health standards enforced by Oregon OSHA are there for a reason, so that employers have clear and time-tested steps to follow to keep workers out of harm's way," said Lou Savage, interim administrator for the division. "Failing to follow them is not an option. Repeatedly failing to follow them serves only one purpose: to deepen the risk of severe injury and suffering."
Altogether, Oregon OSHA cited Dollar Tree Stores Inc. for the following violations at the Wilsonville location, reflecting the application of increased penalties for repeat violations of the same rule at other stores in the state:
Failure to stabilize and secure boxes of merchandise to prevent them from falling onto or in the path of employees, which potentially exposed employees to struck-by, trip, and fall hazards. It was the sixth repeat violation of this rule since 2018. Penalty: $7,500
Failure to ensure an adequate width for aisles and walkways, which potentially exposed employees to trip and fall hazards. It was the fourth repeat violation of this rule since 2019. Penalty: $10,500
Failure to ensure that stored materials, including merchandise in the stockroom and at the back of the store, did not block access to portable fire extinguishers. It was the second repeat violation of this rule since 2018. Penalty: $3,500
Failure to ensure that merchandise, carts, and conveyor rollers in the stockroom did not block emergency exit routes, which potentially exposed employees to trip and fall hazards, and smoke inhalation or burns. It was the second repeat violation of this rule since 2020. Penalty: $10,500
Failure to keep written records of safety committee meetings for three years, including names of attendees, meeting dates, safety and health issues discussed, recommendations for corrections, and dates by which managers agree to follow up on corrections.
--Bruce Armstrong
| | |
| --- | --- |
| Post Date: 2022-03-25 19:55:44 | Last Update: 2022-03-25 20:15:33 |
Wilsonville City Councilor wants to serve Clackamas County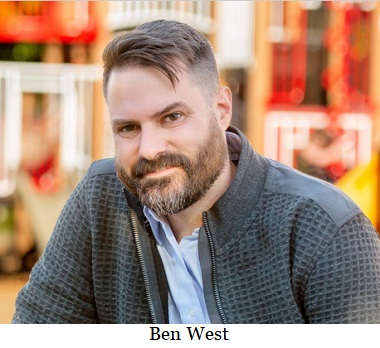 B
en West is
running for Clackamas County commissioner
.
He is a sixth-generation Oregonian who has lived in Wilsonville since 2014.
He's a registered nurse at Oregon Health and Science University's cardiology clinic and has served on the Wilsonville City Council for the past 3.5 years.
From the Oregon Legislature all the way to the U.S. Supreme Court, Ben has successfully fought for civil rights and for foster families.
In his spare time, Ben regularly travels to Peru to provide medical care at children's hospitals and to indigenous populations along the Amazon River.
A D V E R T I S E M E N T
A D V E R T I S E M E N T
He's running for Clackamas County Commissioner, Board Position 5 to be a strong voice for working families and to ensure a stronger future for the county and all of the its residents.
West is opposed to road tolls in Oregon, "I am firmly opposed to burdening working families by charging them to drive on roads that they've been using to get to their jobs."
He has also spoken out against high-density housing mandates. "I think part of the reason people live in suburbs or small towns is so they can own a single-family home with property," West explained. "I want to preserve that quality of life for our residents, instead of trying to force everybody into high-density housing."
--Staff Reports
| | |
| --- | --- |
| Post Date: 2022-03-25 10:14:14 | Last Update: 2022-03-28 12:20:21 |
"Election integrity is an issue high on my priority list"
O
n March 23rd from the Tumwater Ballroom in Oregon City, President Donald Trump's "First Lady of Election Integrity," Kelli Ward, formally endorsed
Kerry McQuisten for governor
.
"I'm proud to endorse my fellow patriot, Kerry McQuisten, for governor," says Ward. "Kerry is a warrior for our freedoms, and I have full confidence in her ability to tackle the hard issues faced by Oregonians, including election integrity."
Ward, a former Arizona state senator, now serves as chair of the Arizona Republican Party.
She is a speaker, author and physician.
McQuisten, 49, was raised on a cattle ranch in Baker County.
She graduated from Willamette University in Salem, and has lived and worked around the world. She garnered national media attention as the Baker City Mayor, for authoring her city's resolution against Governor Kate Brown's lockdown mandates, and creating a network of elected officials in all corners of Oregon who then did the same.
A D V E R T I S E M E N T
A D V E R T I S E M E N T
She is also a former business development and marketing executive who founded her own publishing house in Baker City in 2007.
"I'm thrilled to have Kelli's support and encouragement," says McQuisten. "Election integrity is an issue high on my priority list. Without fair and honest elections, we risk the loss of our Republic."
If elected, McQuisten would become Oregon's first female Republican governor, and the first governor from eastern Oregon since the 1950s.
--Staff Reports
| | |
| --- | --- |
| Post Date: 2022-03-24 23:40:24 | Last Update: 2022-03-24 23:54:45 |
Taking over for Jim Lewis, who recently resigned
S
alem City Council voted to appoint Micki Varney to the vacant Ward 8 Council seat during a special meeting on March 21st.
Varney's career experience includes early work as a high school teacher and 30 years as a salmon biologist.
"I believe a city councilor has a responsibility to be a community educator," she wrote in her application. "Councilors keep current on most everything related to city affairs. They must process and understand the information and have the ability and commitment to explain policy decisions and city actions, and be a liaison to the citizens they represent."
Varney served as a city councilor in Dayton, Wash., for two years before moving to Oregon.
She has served on the Salem Parks and Recreation Advisory Board for 3.5 years and volunteered for the West Salem Neighborhood Association for eight years.
She is filling the Ward 8 seat vacated earlier this year by the resignation of Jim Lewis.
Varney will serve the remainder of the term, which expires at the end of 2022.
She will be sworn in at the Monday, March 28 City Council meeting. She and Chris Cummings also qualified as candidates for the seat in the May 17 primary election.
--Bruce Armstrong
| | |
| --- | --- |
| Post Date: 2022-03-24 17:29:36 | Last Update: 2022-03-24 17:37:26 |
Public input sought on how to spend recovery funding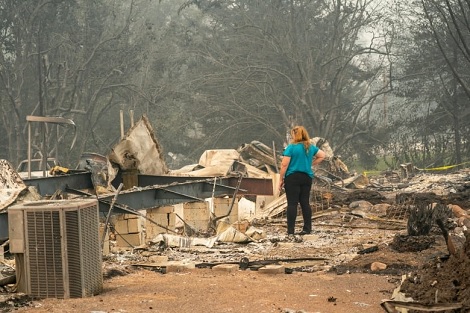 O
regon Housing and Community Services is looking for public input on what the priorities should be for spending $422 million in disaster recovery funding from the U.S. Department of Housing and Urban Development (HUD).
The funds will come in the form of a Community Development Block Grant for disaster recovery and mitigation and will assist with the ongoing recovery from the 2020 Labor Day fires.
In order to receive the funding later this year, the agency must complete a series of federal requirements, including developing an Action Plan to lay out how the money will be spent.
The Action Plan will focus on replacing housing, particularly for low- and moderate-income families or individuals, but there are also other ways the money can be spent, such as on public infrastructure or economic revitalization.
OHCS has been meeting with local governments and community groups working on wildfire recovery to get their input on priorities for the Action Plan, but the Oregon Housing and Community Services department says they also want to hear from interested members of the public.
OHCS invites anyone who is interested to take its online survey, including a mobile-friendly version, which is available on the
OHCS website
.
A D V E R T I S E M E N T
A D V E R T I S E M E N T
"We are looking for public input, because it's the right thing to do. It's the 'Oregon Way,' and we know it will make the plan better," said Alex Campbell, chief external affairs officer for Recovery and Resiliency at OHCS. "We are especially interested to hear from folks we know were hit the hardest and who face the greatest challenges in recovery, including our Latino/a/x neighbors, older residents, and Oregonians who have specific housing needs due to disability or other circumstance."
Once a draft Action Plan is written, Oregonians will have another opportunity to provide comment in May, as required by HUD.
More details on how to participate will be announced in the coming weeks.
--Bruce Armstrong
| | |
| --- | --- |
| Post Date: 2022-03-23 20:09:52 | Last Update: 2022-03-23 20:28:42 |
Conservatives Rally to Support Lindsay Berchauer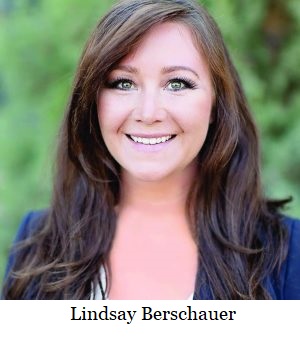 T
Yamhill County will not get a new Commissioner -- at least for now. As of 8 am. on March 23rd with 100% of precincts reporting in the Recall election of Commissioner Lindsay Berschauer, the no vote count was 1,580 ahead. A total of 33,000 votes were cast representing 44.3% of registered voters.
The Recall attempt initiated by Progressive Yamhill, a local part of Indivisible, was
well funded
. Indivisible money came in from national public unions, Soros globalists, and Hollywood. It funded several mailers and studio production videos that aired on TV in prime time.
A conservative coalition of
family farms
,
Yamhill Republicans
, Newberg/Dundee and McMinnville Strong put boots on the ground to work in opposition of the Recall. Groups led by Julia Howard and Beth Keyser canvassed every house on their list, a Herculean task accomplished. Matt Jordan directed volunteers who made near 6000 phone calls to neighbors.
Isaac and Rose Etherington wrote and produced home videos which aired on social media. Mailers were produced and funded by
Oregon Family Farms
and others from rural communities. James Goings led an effort that covered the county with field signs. Steve Howard scheduled crews of elections observers for signature verification and ballot counting.
Legacy Oregon media -- Oregon Public Broadcasting -- jumped in with
questionable headlines
like "Yamhill County chair likely survives recall amid accusations of spurring divisive politics." One local insider quipped that this kind of coverage "spurs divisive politics."
The recall election cost County taxpayers near $100,000. An earlier failed Recall attempt involving Newberg School Board members cost the County near $60,000.
The political opponents will get little rest. The next election is May 17th, less than two months from now. That election will determine the other two positions on the Board of Commissioners. Campaigns for those and other elected offices are already well underway.
--Tom Hammer
| | |
| --- | --- |
| Post Date: 2022-03-23 09:47:25 | Last Update: 2022-03-23 17:09:46 |
ODA prepares as highly pathogenic avian influenza is confirmed
O
n March 2, the World Organization for Animal Health (OIE) confirmed a bald eagle found dead in British Columbia, Canada tested positive for the
highly pathogenic avian influenza (HPAI) Eurasian strain H5N1
.
The detection is the
first in North America's Pacific Flyway
, since 2015.
HPAI is a highly contagious, deadly disease in domestic poultry. According to the U.S. Centers for Disease Control (CDC) and Prevention, HPAI detections do not present an immediate public health concern.
No human cases of these avian influenza viruses have been detected in the United States.
"The best protection for birds are owners who practice effective biosecurity," said Dr. Ryan Scholz, State Veterinarian, Oregon Department of Agriculture. "We must be vigilant and strict with our biosecurity practices especially for backyard flocks, as well as educated on when and how to report potential avian influenza deaths. Our preparation could reduce the risk of infection among poultry and prevent or limit the impact of HPAI introduction in Oregon."
Earlier this year, the United States Department of Agriculture's (USDA) Animal and Plant Health Inspection Service (APHIS) confirmed HPAI in wild waterfowl in the Atlantic Flyway, on the east coast.
A D V E R T I S E M E N T
A D V E R T I S E M E N T
In addition, USDA APHIS has also confirmed HPAI infections in 16 states including both backyard and commercial flocks with new detections announced every week.
ODA is working closely with USDA APHIS, other federal partners, neighboring states, and commercial poultry producers to prevent the introduction of HPAI into Oregon's poultry flocks.
ODA is asking for the public's help in detecting HPAI in backyard flocks.
Tracking cases is critical. ODA asks bird owners to report unusual increases in illness or death rates in their flocks. If you find a sick or dead bird, don't touch it, report it.
--Bruce Armstrong
| | |
| --- | --- |
| Post Date: 2022-03-22 17:36:55 | Last Update: 2022-03-22 17:56:44 |
Read More Articles