On this day, September 22, 2001, Katie Harman, Miss Oregon, was crowned Miss America for 2002.
Hathorn will replace Judge Wade Whiting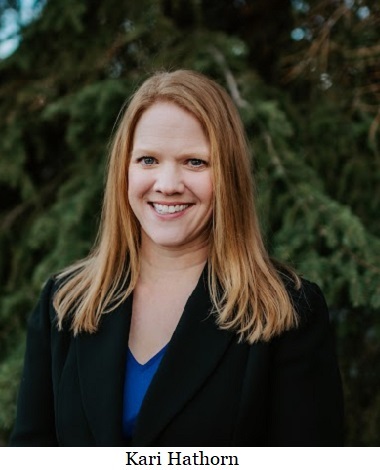 O
regon's Governor Kate Brown has announced that she has appointed Kari Hathorn as the District Attorney of Crook County.
Hathorn will fill a vacancy created by Judge Wade Whiting's recent appointment to the Circuit Court for Jefferson and Crook Counties. Hathorn's appointment is effective immediately.
"I admire Kari Hathorn's strong work ethic and dedication to public service," Governor Brown said. "As a former prosecutor for many years, Kari brings a wealth of experience, and has earned the support of community partners in Crook County."
Hathorn was born in Reedsport and moved to Eugene to attend college.
A D V E R T I S E M E N T

A D V E R T I S E M E N T
She received her associate's degree from Lane Community College in 1999, her bachelor's degree from the University of Oregon in 2001, and her law degree from the University of Oregon in 2004. Immediately following law school, Hathorn moved to Washington and worked for the Kitsap County Prosecutor's Office from 2005 to 2006, and the Whatcom County Prosecutor's Office from 2006 to 2010. Then, from 2010 to 2019, she worked as a Deputy District Attorney in the Deschutes County District Attorney's office. Since 2019, she has been an associate attorney at The Steele Law Firm, where she handles plaintiff-side personal injury and fraud cases, as well as general civil litigation cases. Hathorn also currently serves as a pro tem judge for the City of Bend Municipal Court.
During her 15 years as a prosecutor, Hathorn worked with law enforcement, the courts, and community partners. While at the Deschutes County District Attorney's office, she was assigned to the office in the Domestic Violence Deferred Sentencing program, where she redrafted the program requirements and eligibility criteria. She also represented the Deschutes County District Attorney's office in mental health court, in drug court, and at the domestic violence council. Additionally, Hathorn serves on the MADD Oregon State Advisory Board.
--Bruce Armstrong
| | |
| --- | --- |
| Post Date: 2022-02-19 16:52:17 | Last Update: 2022-02-19 18:27:14 |
"This bill would have given Oregonians a voice in public safety"
Using the parliamentary procedure of a motion to withdraw a bill from a committee, Oregon Senate Republicans have forced a vote on
Senate Joint Resolution 202
, which if passed would appear on the November 2022 ballot. The proposed resolution is sponsored by Senator Tim Knopp (R-Bend).
SJR 202
would ask voters to amend Oregon's Constitution to require their democratically elected representatives in the Senate to approve or reject any effort by the Governor to let criminals out of prison. Oregon is only one of three states in the country to have no oversite of these powers.
The move comes days after a new
public opinion poll
showed that Oregonians are increasingly concerned about rising crime. Only 27% responded that they favored the Governor's recent commutations and pardons.
"Portland's crime problems are creeping into Clackamas County and it is making our communities more dangerous," Senator Bill Kennemer (R-Oregon City) said. "This is a common-sense reform that should have been debated and voted on. After the last few years of extreme government overreach, Oregonians deserve oversite and accountability. This bill would have given Oregonians a voice in public safety. I am profoundly disappointed that this important piece of legislation did not pass."
A D V E R T I S E M E N T

A D V E R T I S E M E N T
The motion to withdraw from committee failed, with six yes votes and three Republicans absent or excused. All 18 Senate Democrats voted to keep the bill in the Judiciary committee, where it now resides. It is not expected to get a hearing.
--Staff Reports
| | |
| --- | --- |
| Post Date: 2022-02-18 12:51:05 | Last Update: 2022-02-18 13:48:30 |
"Oregonians deserve to feel safe in their homes"
S
afe neighborhoods are a top priority for Oregonians after years of Democrats' failed leadership on public safety.
Senate and House Republicans have responded this session by introducing several proposals to tackle crime and improve safety for individuals, families, and businesses.
These proposals did not receive meaningful bipartisan support from Democrats who instead are pushing an
agenda that includes
letting more criminals out of prison early.
To respond to the needs of Oregonians, Republicans in both chambers pulled public safety reform bills from committee directly to the floor for a vote.
The actions are supportive of Oregonians' concerns. In a recent
public opinion poll
, sixty-two percent believe the state's political leadership is too soft on crime.
SJR 202
– Gives Oregonians a chance to vote on Legislative oversight of the Governor's power to let criminals out of prison early.
Oregon is currently one of only three states in the nation with no oversight on the Governor's power for early release of criminals. SJR 202, if passed by voters, would require Oregonians' elected representatives in the Senate to approve any commutation or pardon.
HB 4135
– Closes a legal loophole exploited by drug traffickers allowing them to continue dealing substantial quantities of illicit drugs in neighborhoods and to children.
Current law requires officers to be able to show who the drugs were being sold to. This requires a witness to the act of drugs exchanging hands, making it easy for these drug traffickers to avoid arrest and prosecution, allowing them to continue operating.
A D V E R T I S E M E N T

A D V E R T I S E M E N T
"Oregonians deserve to feel safe in their homes, but right now, they don't because of the Governor's unlimited power to let criminals out of prison," said Senate Republican Leader Tim Knopp (R-Bend). "Democrats are pursuing a soft on crime agenda that makes Oregon more dangerous and victims more vulnerable. Oregonians are tired of this kind of overreach. Republicans are standing up for accountability, oversight, and public safety."
"Following a historic year of violence in Oregon and failed leadership from Democrat leaders, people want the simple assurance of safety," said House Republican Leader Vikki Breese-Iverson (R-Prineville). "Republicans heard their message loud and clear and pushed for several proposals to protect communities. Legislation to keep Oregonians safe should have bipartisan support. Instead, Democrats voted down these proposals and pushed ideas to let convicted criminals vote from prison and make it harder for law enforcement to stop destructive riots."
The motion to debate SJR 202 failed along party lines, with all Democrats voting against it.
SJR 202 will remain dead in the Senate Judiciary Committee until Democrats decide to speak out against the Governor's abuse of power.
HB 4135 failed on a near party line vote. Republicans plan to reintroduce the proposal for the 2023 legislative session.
--Bruce Armstrong
| | |
| --- | --- |
| Post Date: 2022-02-18 06:45:28 | Last Update: 2022-02-17 12:23:03 |
Some analysts say this is retaliation for Oregon moving to toll roads
The Washington State Legislature is considering passage of
SB 5974
which would add $0.06 per gallon to the cost of a gallon of gas in Oregon. 90 percent of Oregon's gas comes from refineries in Washington State. Oregon does not have any refineries.
This effectively means that the maximum MVFT imposed on fuel exported from the state would be $0.06 per gallon. However, the portion of the exported fuel that is destined for a state with a MFVT rate higher than Washington would receive a full credit and would not be subject to the $0.06 per gallon MVFT exported fuel rate.
Representative Shelly Boshart Davis (R-Albany) and Representative David Brock Smith (R-Port Orford) testified during the Washington State Legislature's House Transportation Committee.
The two Oregon legislators spoke in opposition to an "exported fuel tax" proposal from Washington Democrats to levy a new tax on 90 percent of Oregon's transportation fuel.
"This is an offensive proposal that would force Oregonians to pay for Washington's infrastructure projects," said Rep. Boshart Davis. "I cannot stand by and watch as the hardworking people of Oregon are hit with an unfair and unjust tax with zero representation. Oregon has its own infrastructure needs, we should not and will not pay for Washington's."
A D V E R T I S E M E N T

A D V E R T I S E M E N T
"This effort really highlights poor policymaking in Washington," added Rep. Brock Smith. "The Washington Legislature set goals and approved transportation projects they couldn't afford. Instead of doing a better job with writing public policy, they're going to ask my residents to pay for their roads when they have never nor will ever use them."
Some analysts have seen this move by Washington state as retaliation for Oregon moving to toll roads that Washington residents use -- Interstates 5 and 205. The revenue from these tolls is not planned to be used to reduce congestion on these roads.
--Staff Reports
| | |
| --- | --- |
| Post Date: 2022-02-18 06:33:25 | Last Update: 2022-02-17 21:51:05 |
Seek to replace "alien" with "noncitzen" in Oregon State Law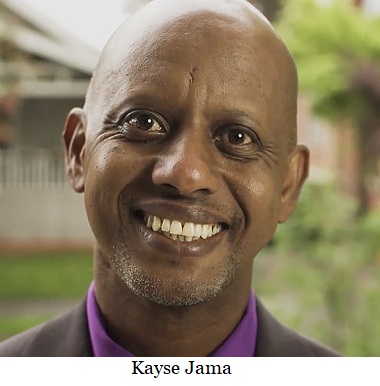 T
he Oregon Senate approved
SB 1560
by a vote of 24 to 1. State Senator Lynn Findley (R-Vale) was the lone dissenting vote. This bill revises existing state law and directs state agencies to refer to individuals who are not citizens or nationals of the United States using "noncitizen" instead of "alien," despite the fact that the term is
used in federal law
.
"Referring to immigrants and refugees as 'aliens' is an outdated, dehumanizing practice that stems from xenophobia and allows individuals to express bigotry without using overt racist language," said Senator Kayse Jama, (D-Portland), "As a former refugee, who was once classified as an 'alien,' I am proud that Oregon Legislature considers updating its laws to reflect our values. I hope that more states follow."
"When we hear words like, 'you don't belong here' or 'go back to where you are from,' the word 'alien' aligns with those views," said Senator Deb Patterson, (D-Salem), "My children, both people of color, and immigrants themselves, have heard those words. Some of you may have heard those words, too. I am certain that some of our constituents have."
As the state faces a myriad of problems -- homelessness, labor shortages, COVID regulations and the corresponding damage to the economy -- Democrats seem determined to focus on race as the paramount issue of our day. Voters may disagree in November.
According to a press release put out by Senator Jama's office,
SB 1560
does not make any substantive change to existing law and will not impact one's eligibility for federal benefits or programs that are available to a person who meets the definition of "alien" under state or federal law.
SB 1560
now moves to the Oregon House of Representatives for consideration.
According to the Legislative Fiscal Office, "while this individual measure has a "Minimal" fiscal impact, an agency may incur a net fiscal impact greater than minimal depending on the cumulative impact of all measures enacted into law that affect the agency."
Senator Jama represents Senate District 24, which is East Portland and North Clackamas and serves as the chair of the Senate Committee On Housing and Development, and the Legislature's Black, Indigenous and People of Color (BIPOC) Caucus. He was the first former refugee, Muslim, and Somali-American to serve in the Oregon State Senate. Before his appointment, Sen. Jama was a prominent community organizer and Executive Director of Unite Oregon.
--Staff Reports
| | |
| --- | --- |
| Post Date: 2022-02-17 15:59:47 | Last Update: 2022-02-17 18:16:25 |
Survey highlights Oregonian's concern with their safety and proposed reform legislation
A
survey
commissioned by the Oregon District Attorneys Association found that 55% of Oregonians feel less safe in their communities than they did two years ago and 58% feel the State is headed in the wrong direction when it comes to the issues of public safety and protecting the public from crime.
The survey explores decisions from Oregon's leadership that directly affect public safety. Specifically Oregonians' shared strong opinions on pending and recent proposals before the Legislature including pre-trial release, early release of violent offenders, mandatory minimum sentencing and victim notification.
"The survey data reflects exactly what our elected District Attorneys hear in our communities across the State every day, from Oregon City to Salem to Medford and Pendleton. The general public is concerned about their safety and the policies coming out of the State Legislature and from the Governor," said ODAA President and Marion County District Attorney Paige Clarkson.
The survey found that 61.8% of Oregonians believe that Oregon's political leadership, including the Governor and Legislature has been "too soft" on crime and overwhelmingly support increased resources for police and prosecutors.
On specific policy proposals, the survey found 64% of Oregonians oppose releasing people the same day when arrested for property crimes and almost 89% oppose same day release for those arrested for domestic violence and assault crimes. 56% of Oregonians oppose the Governor granting early release for prisoners serving sentences for murder and other violent crimes they committed as teenagers and 68% support mandatory minimum prison sentences for adults convicted of murder and violent crimes.
A D V E R T I S E M E N T

A D V E R T I S E M E N T
The survey also found that Oregonians overwhelmingly support protecting the rights of crime victims with 82% backing investments in victim notification and 71% supporting taxpayer dollars to ensure victims have notice and opportunity to provide input before offenders are released pre-trial.
The statewide survey, conducted by Nelson Research, was commissioned January 4, 2022 and included 500 likely voters with a margin of error of 4.38%.
--Staff Reports
| | |
| --- | --- |
| Post Date: 2022-02-17 09:20:05 | Last Update: 2022-02-17 09:54:19 |
Damaged by leftist riots in 2020
D
owntown Portland feels a little lonely without Portland's unofficial mascot: the bronze elk that watched over Main Street for 120 years. Now it's coming back, and observers are hoping that leftist extremists don't ruin that again.
Two years after removing the statue due to damage sustained during violent protests, the City of Portland is preparing to bring it back. The elk is expected to reappear in late 2022 or early 2023 with a new base, a dedicated bike lane and an improved bus lane.
"Few pieces in our rich public art collection are as beloved by Portlanders as the elk," said City Commissioner Carmen Rubio, who is Portland's Arts Commissioner and liaison to the City Arts Program. "Portlanders have told us they want the elk back as soon as possible, and I'm thrilled that we're finally taking concrete steps to return it this year."
The Thompson Elk Fountain circa 1905, several years after it was commissioned by former Mayor David P. Thompson.
Built in 1900, the Thompson Elk Fountain was named for its benefactor: David P. Thompson, who served as Portland's mayor from 1879 to 1882. A founding director of the Oregon Humane Society, Thompson wanted to pay homage to wildlife that once roamed the city.
The hulking elk, sculpted by Roland Hinton Perry, stands 9 feet tall and weighs 3,000 pounds. The granite base and water-spouting fountain were designed and built by H.G. Wright.
Perched between Lonsdale and Chapman squares, the elk split Main Street smack-dab down the middle, requiring cars to veer left or right as they passed – and prompting passersby to gawk. The statue has been an object of endearment, a gathering place and a hub for activism over the years.
The elk's antlers were damaged by protestors during the leftist Occupy Movement of 2011. Nine years later, downtown Portland became a focal point for nightly violent protests. Protestors lit several fires in the fountain's troughs and destroyed portions of the granite. The elk was damaged as well.
To protect the statue, the City's nonprofit arts partner removed it on July 2, 2020. The Regional Arts & Culture Council has stored the elk safely and fully restored it with funding from the City's arts insurance policy.
City officials went to great lengths to preserve the base and fountain, too. The Water and Parks & Recreation bureaus teamed up to salvage as much stone as possible and cover the site in gravel.
But the historic fountain will be difficult to rebuild. A team of City experts is exploring options to replace it with a smaller base that would no longer operate as a fountain. This idea reflects the consideration of possible further damage from violent leftist protests which happen frequently in Portland in recent years.
A D V E R T I S E M E N T

A D V E R T I S E M E N T
Now, the elk begins its trek back home – more of a shuffle than a gallop. Just as the statue sits at the crossroads of downtown, it also sits at the crossroads of city programs and processes. And despite being a Portland icon, the elk has to be vetted just like anybody else.
"I am beyond thrilled that the Portland elk is returning to Main Street, and I am grateful to the many City employees who have helped the elk along its way. Our Portland elk also gives the City an opportunity to experience the permitting process firsthand," said City Commissioner Dan Ryan, who is co-leading a Citywide initiative to improve permitting processes. "Permitting makes our infrastructure safe, responsible and sustainable — it's also vital to ensure our processes are efficient, from affordable housing to our arts infrastructure. Welcome back to the elk!"
This week, the City Arts Program kicks off the process by applying for a retroactive permit to dismantle the statue and base. Required due to a historic resource designation, the process is known as a "demolition delay", in other words, the City is officially recognizing a demolition that took place on a timeline.
By approving the application, the Bureau of Development Services will effectively remove the statue's historic resource designation. A formal decision is expected in June, following a required 120-day waiting period.
While this process is underway, the City's "elk team" will continue refining their proposal for the statue's homecoming. They are committed to returning the statue to Main Street, though the exact placement could be adjusted.
Once the "demolition delay" is approved and site plans are finalized, the Portland Bureau of Transportation will apply for a permit to install a new base for the statue. Community members will have the opportunity to comment during the design review process.
The Transportation team anticipates installing the base, improving the bus lane to better accommodate TriMet buses, and adding a bike lane to connect cyclists from the Hawthorne Bridge to the upcoming Southwest Fourth Avenue Improvement Project. Construction could begin as early as this fall, depending on when the design is approved by the City's Design Commission.
"It's fitting that the elk – an important piece of Portland's past – will help improve our transportation system for the future," said Commissioner JoAnn Hardesty, who oversees PBOT. "This project will be a big win for bus commuters, cyclists and, of course, the elk."
The elk declined to comment. Asked whether he is looking forward to a homecoming celebration, he maintained the stoic gaze that has charmed Portlanders since 1900.
--Sabrina-Marie Fisher
| | |
| --- | --- |
| Post Date: 2022-02-17 09:01:39 | Last Update: 2022-02-17 11:07:06 |
"We should be reestablishing checks and balances between the executive and legislative branches"
Senate Democrats have passed
SB 1529
that would give the Oregon Health Authority's Public Health Director the power to determine a health care emergency, a power previously only held by the Governor.
Republicans voiced concern on the floor about the dangers of giving an unaccountable, unelected bureaucrat ambiguous power.
Democrats stated that the purpose of the bill was to make it easier to deploy volunteer medical workers to respond to strained health care facilities, but it is unclear why the Public Health Director needs emergency powers to do this.
"After two years of overreach from the OHA, we should be reestablishing checks and balances between the executive and legislative branches, not continue to defer to unelected bureaucrats," said Senator Dennis Linthicum (R-Klamath Falls), member Senate Health Care Committee. "We should be restoring trust in our public health institutions, but this bill will only deepen mistrust. Everyone supports the idea of making it easier to get hospitals the help they need, but that shouldn't require giving unelected bureaucrats emergency power."
By striking a single line, the bill would allow the hospitals to get the help they need but also give Oregonians certainty that the OHA is not being granted more ambiguous power.
A D V E R T I S E M E N T

A D V E R T I S E M E N T
Senator Linthicum and other Republicans spoke about how this is an opportunity for the two parties to work in a bipartisan manner to find a compromise. Democrats chose to ignore those concerns and voted in lockstep to pass it along party lines.
a href='https://olis.oregonlegislature.gov/liz/2022R1/Measures/Overview/SB1529'>SB 1529 will now be considered by the House.
--Staff Reports
| | |
| --- | --- |
| Post Date: 2022-02-17 06:27:33 | Last Update: 2022-02-16 16:54:10 |
More power for the OHA, as well as other sundry fixes
The Oregon Senate has approved
SB 1529
on a vote of 18 to 7. According to the Senate Democrat Caucus, this bill streamlines emergency management practices and improves agency response to public health emergencies. "In case of a public health emergency, Oregonians deserve a clear, coordinated response from our state's leadership," said Senator Deb Patterson (D-Salem), Chair of the Senate Committee on Health Care. "Currently, we rely on the Governor to declare a public health emergency to deploy licensed health care volunteers to respond in times of crisis.
SB 1529
will allow for the Oregon Health Authority to provide an immediate, direct response by activating health care volunteers during emergency situations."
According to
Oregon Citizens' Lobby
,
SB 1529
allows an unelected Director of the Oregon Health Authority to declare a health care emergency that impacts the economy of the state to make an impactful declaration for the entire state.
In addition to providing more authority for the Oregon Health Authority during a medical emergency, the bill also removes a provision in Oregon law that would allow a pharmacist or pharmacy technician to scan a driver's license or ID card when dispensing pseudoephedrine.
In 2019, the legislature passed
HB 2185
which imposed a number of requirements on Pharmacy Benefit Managers -- essentially middle-men between health insurers, pharmacies and drug manufacturers -- operating in the state, including prohibiting the requirement that prescriptions be filled via mail order pharmacy and limiting the retroactive denial or reduction of claims.
SB 1529
makes those requirements apply to all drug contracts.
"We have a duty to best prepare Oregon for future public health emergencies" said Senator James Manning (D-Eugene), who Chair of the Senate Committee on Veterans and Emergency Preparedness. "We are deeply grateful for the dedicated, licensed health care providers that are willing to volunteer to protect their communities in times of crisis. Senate Bill 1529 will provide coverage for volunteers if they are injured while serving our state. This measure will allow Oregon to be more responsive, save lives and better support our frontline health care volunteers."
SB 1529
also allows the Oregon Health Authority to declare a health care emergency and to deploy SERV-OR volunteers. The State Emergency Registry of Volunteers in Oregon is a database of health care professionals, including physicians, nurses, pharmacists, Emergency Medical Technicians, behavioral health providers, respiratory therapists and others who serve in response to emergencies.
SB 1529
now goes to the Oregon House of Representatives for consideration.
--Staff Reports
| | |
| --- | --- |
| Post Date: 2022-02-16 12:45:32 | |
"At this point, going on three years, it is abuse"
A Salem group is planning a rally for mask choice at Salem-Keizer school district student services center on Friday, February 18 at 10:00am.
Salem Keizer We Stand Together
is a nonpartisan group of citizens striving to encourage community engagement and advocate for parent's rights, educational transparency, equal opportunity, academic excellence, and school choice for every student.
According to the group's chair, Linda Farrington, "We want our schools to offer an excellent education, free of opinions and progressive ideologies, because they are training the next generation. There are many important issues facing us today. But how our children think and the way they approach the world is the most important issue we have. It is the ideology that is at the root of everything else that happens. Children are our future and the perspective that is taught to them will affect every single one of us tomorrow.
Especially since vaccinations are readily available for those who are vulnerable to covid infection, Salem Keizer We Stand Together is advocating for parents to have the right to choose what is best for their children. Masking should be a choice - not a mandate! Parents know better than the government what their children need.
"Schools are only taking into account one side of the mask issue and appear to be completely ignoring the harms that are taking place in terms of increased mental health problems, increasing suicides, lack of communication, isolation, lost learning, lost recognition of social cues, and delayed speech and language development, hurting children with special needs, autistic children, and those for whom English is a second language, the most." Farrington continued. "Once the Governor decided to make the mask mandate permanent I think parents realized that nothing was going to change unless they got involved. Last week we had a rally for mask choice with over 200 community members attending. We decided to do it again this Friday because masking is harming children in so many ways with little measurable benefit. We couldn't stand by and let them continue abusing children this way."
For Farrington, the issue is serious. "At this point, going on three years, it is abuse. We know that children rarely get sick from COVID and even more rarely pass it on. Although many have tried to find evidence that masking children decreases the incidence of covid infection, close examination finds the claims are not substantiated. Although the CDC continues to recommend masking in school, the World Health Organization guidelines do not routinely recommend masks for children ages 6 to 11 because of the "potential impact of wearing a mask on learning and psychosocial development." Masking children ages 5 and younger is not recommended because this age group is at low risk of illness, because masks are not "in the overall interest of the child," and because many children are unable to wear masks properly. The WHO also explicitly counsels against masking children during physical activities, including running and jumping at the playground, so as not to compromise breathing.
In Oregon, the arbitrary rules about when it is or isn't ok to mask are inconsistent thereby pointing to a political issue underlying the mandates, not a medical one. All the emphasis on masks takes away from real mitigation efforts that could help the community like hand washing, taking extra vitamins, preventing obesity, and early at home treatment to stop the over inflammation of COVID infection that sends people to the hospital.
--Staff Reports
| | |
| --- | --- |
| Post Date: 2022-02-16 09:39:21 | Last Update: 2022-02-16 18:36:00 |
Another day, another candidate announcement for the gubernatorial primary.
Republican Bob Tiernan announced his entry into the growing candidate field Monday at a press event using a Portland homeless encampment as the backdrop. Tiernan's remarks centered on Portland's hot-button issues of homelessness, crime and lawlessness. "It's turning into a national disgrace with a reputation of crime, filth, riots and the problems are spreading into our suburbs." Said Tiernan.
Without getting into specific issues, Tiernan touts general problem-solving capabilities and an ability to overcome obstacles and get things done to his years of experience as a lawyer and leading multi-million-dollar companies.
"Being Governor requires being the Chief Executive over multi-billion-dollar bureaucracies with tens of thousands of employees. My professional background includes managing large multi-billion-dollar and million-dollar retailers with thousands of employees." Although a late arrival to the crowded Republican field, Tiernan quickly jumped to the financial leaderboard with a $1,000,000 contribution to get his campaign started, including half a million dollars from both
himself
and
RI-Grants Pass, LLC
a company headquartered in Berkley, CA.
In addition to his experience as a Chief Executive, his academic credentials are noteworthy. He received a Bachelor of Science Degree from Oregon State University, a law degree from Seattle University and a Master's of Law degree from Georgetown University. He has also distinguished himself with service to his country, retiring as a Commander in the Navy and Naval Reserves after nearly 30 years.
A D V E R T I S E M E N T

A D V E R T I S E M E N T
Bob Tiernan is certainly no stranger to Oregon politics. He served two terms representing Oregon's 24th Legislative District which includes most of Lake Oswego and Southwest Portland from 1993 through 1997. During this tenure, he was the principal author of several ballot measures, all approved by Oregon Voters.
Ballot Measure 11
, a crime bill, set mandatory minimums for violent crime,
Ballot Measure 8
, a pension reform measure ending guaranteed-minimum pension increases and requiring public employees to contribute 6 percent of their salaries to help fund their pension. The court suppressed implementation of Measure 8 in 1996, (
OSPOA v State
).
Ballot Measure 17
required prisoners to work full-time. Additionally, from 2009 through 2011 Tiernan was elected to serve as the Oregon Republican Party chairman.
Bob currently lives in Lake Oswego with his wife Carissa and has three grown children and seven grandchildren.
So far, 31 people have filed to fill Governor Brown's vacated seat. 16 are Republicans and 15 are democrats and with the filing deadline not until March 8th, another day could well bring another candidate announcement -- or two.
--Clarke Vesper
| | |
| --- | --- |
| Post Date: 2022-02-16 09:25:59 | Last Update: 2022-02-17 15:59:47 |
A new buzz word is "priority population."
Governor Brown will leave office as the worst governor in the United States, a reputation she has worked hard to earn. In her last session to make a good impression, she continues to separate and divide the state with her "equity" agenda, which has a racial application towards segregation in lieu of "equal treatment" for everyone. The more equity measures, the less equitable everyone becomes.
Even though "equity" only shows up in bill titles a few times, it's there using creative words. Crafting bills using alternative words, may be deliberate for an end run around federal court rulings against discrimination using race. The fact that millions are being directed to the culturally underserved, underrepresented, targeted population, priority population, it still refers to race and ethnicity when defining language, disabled, low-income, sexual orientation, gender identity, and some bills add women or veterans.
A new buzz word is "priority population."
SB 1545
, introduced at the Governor's request, defines priority population as communities of color, women, low-income communities, rural and frontier communities, veterans, and participants in offender reentry programs. This bill establishes equity grant programs in Higher Education Coordinating Commission to prioritize funding for workforce development activities to increase access for priority populations to training opportunities in construction, health care, manufacturing and workforce development services and benefits. It appropriates $115.5 million, mostly going to administering the program. The 2021 budget already provides Higher Education with $200 million, an increase of $30 million for Oregon Opportunity Grants. This bill creates another program and another biennial budget item. SB 1545 passed out of the Senate committee, referred to the Joint Ways and Means Committee.
Another bill is
HB 4052
, and the chief sponsor is Representative Andrea Salinas (D-Lake Oswego). It appropriates $2 million from General Funds. This bill uses "priority populations" to define targeted populations for Oregon Health Authority to provide grants to operate two culturally and linguistically specific mobile health units as a pilot program. It is to serve priority populations with histories of poor health or social outcomes. The 2021 Budget already allocates $100 million for Cover All People program, which was directed at the priority population. HB 4052 passed out of the House committee, referred to the Joint Ways and Means Committee.
SB 1543
with chief sponsor Senator Kate Lieber (D-Beaverton), appropriates $4.5 million in tax revenue to pay for lawyers to help illegal immigrants stay in Oregon, and another $10.5 million to the Universal Representation Fund. Efforts were made by Republicans to amend the bill to exclude convicted murders and rapists, but the leadership majority overruled. Records from the Oregon Department of Corrections show that at least 615 criminal illegal immigrants are in Oregon's prison. That includes 142 convicted sexual abusers, 141 rapists, and 97 murderers. They are all eligible for a taxpayer-funded deportation attorney. The 2021 Budget already includes $4 million for the Criminal Justice Commission to establish a new restorative justice grant program, and $2 million to the Innovation Law Lab for immigration defense.. Where did that money go? SB 1543 passed out of the Senate committee, referred to the Joint Ways and Means Committee.
SB 1579
was sponsored by Democrats led by Senator Akasha Lawrence Spence (D-Portland). This bill appropriates $50 million General Funds to the Oregon Business Development Department to develop and implement an Economic Equity Investment Program to award grants to organizations that provide culturally responsive services to support economic stability, self-sufficiency, wealth building and economic equity among disadvantaged individuals, families, businesses and communities whose future is at risk. The 2021 Budget already includes $90 million for technical assistance to underrepresented businesses in the Oregon Business Development Department, $10 million to capitalize Certification Office for Business inclusion and Diversity Loan Fund., another $10 million to lenders to address institutional and social barriers making access to capital nearly impossible, and $3.8 million for the Oregon Diversity Procurement Program. SB 1579 passed out of the Senate committee, referred to the Joint Ways and Means Committee.
HB 4112
, sponsored by Representative Teresa Alonso Leon (D-Woodburn), appropriates $1.25 million from General Funds for the Educator Advancement Council to provide professional learning opportunities related to ethnic studies standards adopted by Department of Education. School districts that implement ethnic studies, such as CRT and CSE early will benefit from the funding. Ethnic studies is the interdisciplinary and comparative study of ethnicity, Indigeneity, race, and racism. The 2021 Budget already gaves $600,000 to the Teacher Standards and Practices Commission for start-up costs for developing nontraditional pathways to licensure. HB 4112 passed out of the House committee, referred to the Joint Ways and Means Committee.
HB 4099
sponsored by a full lineup of Democrats is led by Representative Andrea Valderrama (D-Portland). Originally introduced in 2021 that proposed a $1 million price tag, it establishes a Racial Equity and Justice Youth Collaborative. It has a complicated structure with an organizing work group that suggests members for the collaborative. Both group members are of racial, ethnic, underrepresented/underserved, sexual identity, English language learners, disabled or poverty communities. Effectively capturing vulnerable youth in the quicksand of another government entity, programming them to believe that government provides the only solution to racial, cultural, and ethnic conflicts. The 2021 Budget already allocates $11.7 million for the Oregon Youth Employment Program, along with statute changes to ensure at least 75% of participating youth are from communities of color, rural communities, or historically underrepresented communities; and $500,000 for a study of the impacts of State School Fund spending to determine if the spending pattern results in disparities between students who are Black, Indigenous or People of Color (BIPOC) and non-BIPOC students. HB 4099 passed out of the House committee, referred to the Joint Ways and Means Committee.
The 2021 Budget allocated $259 million just to benefit or handout to the 'underprivileged' 'priority population' and all programs have an equity aspect to them to such an extent that socialism has taken over. Oregon's population is 85.06% white. So, these bills represent 15% of the total population. How much does the 85% have to give through taxes, jobs, opportunities, businesses before it violates the 14th Amendment to the U.S. Constitution. which says: "No State make or enforce any law which shall abridge the privilege or immunities of citizens of the United States;… nor deny to any person within its jurisdiction the equal protection of the laws."
A D V E R T I S E M E N T

A D V E R T I S E M E N T
These six new bills total $184,750,000 of additional General Fund money, a 71% increase in funding directed specifically at the underprivileged/priority population. You might ask what these bills are doing in a short legislative session, which was created to rebalance the budget, not create new expenditures.
--Donna Bleiler
| | |
| --- | --- |
| Post Date: 2022-02-15 17:30:36 | Last Update: 2022-02-15 17:52:08 |
Read More Articles