On this day, March 23, 1806, Explorers Lewis and Clark, having reached the Pacific coast, left Fort Clatsop, Oregon, and began their journey back East. Alsop on this day, March 23, 1998, two river rafters were killed on the Illinois River at the section known as the "Green Wall" after a weekend rainfall and snowmelt doubled the river's volume.
Also on this day, March 23, 2015, Gary Ross Dahl, creator of the 1975 pet rock fad, died at his home in southern Oregon.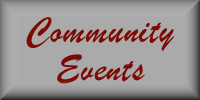 Post an Event

We Are Stronger Together
Monday, March 27, 2023 at 10:00 am
Oregon's Natural Resources & Industries (ONRI) is sponsoring the rally to meet legislators and influencers to bring light on legislation affecting natural resource industries, their families, and their communities. https://onri.us/events
Rally at the State Capitol, Salem.

Oregon Republican Party Freedom Banquet
Tuesday, March 28, 2023 at 6:00 pm
Hosted by ORP Chairman Justin Hwang
Keynote Speaker NRA First VP Willes K. Lee
Special Musical Guest, Nashville's Stokes Nielson
Tickets: Dinner $75 - VIP Tickets $100
Call 503-931-1756 for table sponsorship info.
Ticket Sales end on March 23, 2023
Click for tickets
Embassy Suites Portland Airport

Ways and Means Hearing
Saturday, April 8, 2023 at 10:00 am
Public hearings on the budget. Members of the public will have the opportunity to testify at each of the hearings regarding their perspectives and priorities around the state budget. To testify, members of the public will be able to access sign up links on the Ways and Means Committee's webpage on OLIS.oregonlegislature.gov
Portland Community College - PAC Auditorium, Sylvania Campus 12000 SW 49th Ave, Portland, OR 97219

Ways and Means Hearing
Friday, April 14, 2023 at 5:00 pm
Public hearings on the budget. Members of the public will have the opportunity to testify at each of the hearings regarding their perspectives and priorities around the state budget. To testify, members of the public will be able to access sign up links on the Ways and Means Committee's webpage on OLIS.oregonlegislature.gov
Newport Performing Arts Center 777 W Olive St, Newport, OR 97365

Active Shooter Response Training
Friday, April 14, 2023 at 6:00 pm
TNT Martial Arts--- Friday April 14, 2023 from 6pm-9pm. $10
SIGN UP HERE
Pre-Registration is mandatory, class slots are LIMITED, and in the interest of safety and security, you'll be expected to provide your identification that matches the registration name, upon entering the training facility.
TNT Martial Arts 1982 NE 25th Ave. Suite 15. Hillsboro, Oregon 97124

NW Food Show
Sunday, April 16, 2023 at 10:00 am
Showcase your foodservice industry solutions to buyers and influencers across the Northwestern U.S. and beyond. Exhibiting at the Northwest Foodservice Show is a cost effective way to meet with hundreds of industry decision makers face-to-face and grow your business. Space is limited, so book now!

SELL FACE-TO-FACE

• Generate high-quality leads by sampling and/or demonstrating your products in person

• Answer questions and give tailored pitches to a diverse group of attendees over two days

• Create new connections with buyers and build on existing relationships across the Northwest

WHO ATTENDS?

• 75% of attendees are key decision makers and have purchasing authority

• 47% of attendees have an alcohol license

• Nearly half of attendees are experiencing the Show for the first time

INDUSTRY SEGMENTS IN ATTENDANCE

• 36% Restaurant / Café

• 10% Bar / Tavern

• 10% Catering

• 10% Broker

• 7% Institutions: Universities, Schools, Hospitals, Corrections

• 5% Food Carts / Mobile

• 22% Other Foodservice

The Oregon Restaurant & Lodging Association (ORLA) is the leading business association for the foodservice and lodging industry in Oregon. A not-for-profit trade organization, ORLA represents over 3,000 member units and advocates for over 10,000 foodservice locations and over 2,400 lodging establishments in Oregon.

Contact
Marla McColly - mmcolly@oregonrla.org to register for a booth today!
Portland Expo Center - Hall D - 2060 N Marine Dr, Portland, OR • April 16 –17, 2023 • Sunday, April 16: 10:00 a.m. – 5:00 p.m. Monday, April 17: 10:00 a.m. – 4:00 p.m.

Ways and Means Hearing
Friday, April 21, 2023 at 5:00 pm
Public hearings on the budget. Members of the public will have the opportunity to testify at each of the hearings regarding their perspectives and priorities around the state budget. To testify, members of the public will be able to access sign up links on the Ways and Means Committee's webpage on OLIS.oregonlegislature.gov
Umpqua Community College 1140 Umpqua College Rd, Roseburg, OR 9747

Ways and Means Hearing
Friday, April 28, 2023 at 5:00 pm
Public hearings on the budget. Members of the public will have the opportunity to testify at each of the hearings regarding their perspectives and priorities around the state budget. To testify, members of the public will be able to access sign up links on the Ways and Means Committee's webpage on OLIS.oregonlegislature.gov
Four Rivers Cultural Center 676 SW 5th Ave, Ontario, OR 97914 Note: Ontario, Oregon is in the Mountain Time Zone

Lincoln County Fair
Friday, June 30, 2023 at 5:00 pm
June 30-July 2 Lincoln County Fair
Lincoln County Commons 633 NE 3rd St, Newport, OR

St Paul Rodeo
Friday, June 30, 2023 at 7:00 pm
Small town fun, big time rodeo! JUNE 30 - JULY 4, 2023

St Paul Rodeo website
4174 Malo Avenue NE, Saint Paul, OR, United States, Oregon

Marion County Fair
Thursday, July 6, 2023 at 5:00 pm
The Marion County Fair
July 6-9
Oregon State Fair and Exposition Center 2330 17th ST NE Salem, OR 97301

Washington County Fair
Friday, July 21, 2023 at 5:00 pm
Washington County Fair

FREE ADMISSION

Washington County Fair
JULY 21 - 30
Westside Commons 801 NE 34th Ave, Hillsboro, OR 97124

Coos County Fair
Tuesday, July 25, 2023 at 5:00 pm
The Coos County Fair
July 25-29
Coos County Fairgrounds 770 4th St, Myrtle Point, OR 97458

Clatsop County Fair
Tuesday, August 1, 2023 at 5:00 pm
The Clatsop County Fair
August 1st-5th
Clatsop County Fair and Expo Center 92937 Walluski Loop, Astoria, OR 97103

Oregon Jamboree Music Festival
Friday, August 4, 2023 at 5:00 pm
The Oregon Jamboree is the Northwest's premier country music festival. Nestled in the foothills of the scenic Cascade Mountains, the Oregon Jamboree is held on 20+ acre park-like setting that includes the historic Weddle Covered Bridge. The Jamboree offers a full festival atmosphere in the main venue and a more intimate concert experience on the second stage. In addition to featured headline entertainment, this event hosts RV and tent camping, merchandise vendors, food booths, beer & wine gardens, and a variety of other attractions.


Sweet Home, Oregon

Douglas County Fair
Wednesday, August 9, 2023 at 8:00 am
Douglas County Fair AUGUST 9 - 12
Douglas County Fairgrounds Complex 2110 SW Frear Street Roseburg, OR 97471

Crook County Fair
Wednesday, August 9, 2023 at 1:00 pm
Crook County Fair
AUGUST 9 - 12
Crook County Fairgrounds Prineville, Oregon

Oregon State Fair
Friday, August 25, 2023 at 1:00 pm
Oregon State Fair
Oregon State Fair & Exposition Center 2330 17th St NE, Salem, OR 97301

Pendleton Round-Up
Saturday, September 9, 2023 at 5:00 pm
The world famous Pendleton Round-Up is back & stronger than ever. We're excited to see all of our friends, family, & fans back together again for the 113th Pendleton Round-Up!
Pendleton Round-Up and Happy Canyon Ticket Office and Gift Shop: 1330 SW Court Ave, Pendleton, OR 97801 Pendleton Round-Up Grounds: 1205 SW Court Ave, Pendleton, OR 97801 Happy Canyon Arena/Goldie's Bar: 1601 Westgate, Pendleton, OR 97801 Pendleton Round-Up & Happy Canyon Hall of Fame Museum: 1114 SW Court Ave, Pendleton OR 97801
View All Calendar Events
Steps Down as County GOP Chair
V
alynn Currie has announced her candidacy for County Commissioner Position 2 challenging incumbent Tim Freeman. At the same time, Currie announced her resignation as Chair of the Douglas County Republican Central Committee effective February 7th. Vice Chair Patrick Lewandowski will be acting Chair until an election for a new Chair occurs. Douglas County has three Commissioners, each serving four year terms and each is up for re-election in 2022. It is one of the few Oregon Counties with more Republican voters than any other registration.
Currie was raised in Douglas County, is a small business owner, a philanthropist and has served in numerous community organizations. County Commissioners oversee a $103 million annual budget in a county of 83,000 people that stretches from the crest of the Cascades to the shores of the Pacific Ocean.
Tim Freeman was a State Representative prior to becoming a County Commissioner. He is president of the Association of O&C Counties. He is an appointed Director on the Board of the Association of Oregon Counties. Recently he took on new duties joining the Western Interstate Region Board of Directors, a subset of the National Association of Counties.
Each of the three commissioners has challengers in the 2022 election. The incumbents are all Republicans living in Roseburg. Challengers are either Republicans or Nonpartisans. Valynn Currie has a Facebook page – ValynnCurrieForDouglasCounty. She is listed as the principal broker at Currieco Real estate. She espouses family values, individual sovereignty and Constitutionally limited government.
--Tom Hammer
| | |
| --- | --- |
| Post Date: 2022-02-08 14:21:05 | Last Update: 2022-02-08 16:11:38 |
Governor hangs a carrot
T
he same day that the Oregon Health Authority files the permanent rules on mask mandates, Dr. Dean Sidelinger said in
an interview with KGW8
that those mandates would be lifted on March 31, or sooner if statewide hospitalizations reach 400 people.
However, mandates in healthcare settings won't be lifted.
As he puts it, this will allow business and governing entities time to prepare. What he is suggesting is that entities may want to continue requiring masks, and this gives time for them to plan.
It appears Governor Brown doesn't want to get shown up by other Democrat Governors announcing an end to mask mandates.
I
llinois will end their mandate by April 1, New Jersey is set to end their mandate on March 9, and Pennsylvania also says they will end the mask mandates.
Fifteen Republican led states have already dropped mask mandates and two others are scheduled to end mask mandates.
Senator Chuck Thomsen (R-Hood River), Deputy Republican Leader commented, "The Governor knew it was safe to be indoors without a mask weeks ago when she was partying with DC elites. This is long overdue."
A D V E R T I S E M E N T
A D V E R T I S E M E N T
"These metrics should have been put forward months ago," said Senate Republican Leader Tim Knopp (R-Bend), "Democrats in the legislature have been silent in the face of the Governor's overreach, while Republicans have consistently pushed for checks and balances."
"Democrats are finally realizing that mandates are not an effective way to govern," Knopp continued. "Transparency, accountability, and checks and balances preserve faith in our public health system."
"As we have seen, the Governor can reverse course at any time. Oregonians are demanding accountability," Said the Senate Minority Leader Knopp. "Republicans stand ready to reform the executive branch's emergency powers to prevent this overreach from happening again."
--Donna Bleiler
| | |
| --- | --- |
| Post Date: 2022-02-08 12:27:20 | Last Update: 2022-02-08 12:40:06 |
The right to refuse consent to search
T
he December 2021 Oregon Legislative Special Session brought attention to the illegal cannabis growing in southern Oregon.
Governor Kate Brown had even sent the Oregon National Guard to assist in enforcement. Senate President Courtney and House Speaker Kotek were quick to appropriate funding to help with enforcement.
It seems Senator Floyd Prozanski (D-Eugene) has a hard time connecting the dots. He chaired the Senate Interim Committee On Judiciary and Ballot Measure 110 Implementation, which has introduced
SB 1510
.
The bill was slated for a work session, but was delayed for an amendment, which the public won't have an opportunity to comment on.
SB 1510
prohibits a police officer from initiating a traffic stop for failure to use lights or operation without required lighting equipment, and requires the officer to inform a person of their right to refuse consent to search, which has to be documented.
An amendment will exclude implied consent to person's breath or blood test to determine the alcoholic content if driving under the influence of intoxicants. This bill will place a damper on stopping illegal drug movement.
Recently, Oregon State Police reported a traffic violation stop in Marion County leading to the seizing of 9.9 pounds of methamphetamine, 19 suspected fentanyl pills, a digital scale, packaging materials, and drug paraphernalia. That's enough to kill three people or about 5 people if injected or cause extreme harm to nine people smoking it. Troopers also located and seized a loaded Beretta 9mm handgun, with armor-piercing ammunition, which was concealed under the driver's seat. The driver, identified as Enrique Santos Gamboa-Martinez, age 19, from, Tehachapi, California was arrested and lodged on Federal Drug and Weapons charges. If he had been told his right to refuse a search, where would these drugs be now?
Even a vehicle operating without any headlights or brake lights after dark is a safety hazard. Generally other traffic will alert the driver, but lack of response may indicate the driver has issues. The issues may be health related. A friendly stop may determine help is needed. SB 1510 doesn't make anyone feel safer except criminal elements.
SB 1510 also moves $10 million from Oregon Criminal Justice Commission for a Transforming Justice Initiative to support the Northwest Health Foundation Fund II for the "Justice Reinvestment Equity Program," to use as subgrants and technical assistance for culturally specific organizations and culturally responsive service providers.
A D V E R T I S E M E N T
A D V E R T I S E M E N T
The purpose of the Justice Reinvestment Equity Program is to promote racial equity, reduce racial disparities, reduce recidivism and decrease a county's utilization of imprisonment in a Department of Corrections institution, all while protecting public safety and holding offenders accountable.
T
he Northwest Health Foundation home page expresses their vision for restoring voting rights is "eliminating laws rooted in white supremacy." "To achieve equity, our foundation gives our time, money and other resources to those who are furthest from power but closest to solutions."
This organization is expected to go outside of its mission and experience, but SB 1510 covers that by appropriating $200,000 to the Oregon Criminal Justice Commission to monitor the program and convene a stakeholder group for evaluation. It also modifies the commission's priorities to give culturally specific organizations and culturally responsive service top priority.
This legislation moves Oregon away from democracy, decreases public safety, and the most-impacted are the very citizens these initiatives purport to serve.
--Donna Bleiler
| | |
| --- | --- |
| Post Date: 2022-02-08 12:14:48 | Last Update: 2022-02-08 12:27:20 |
Intended to fund debit cards to the homeless
O
regonians have voted down a sales tax six times, but it has not deterred the Democrat leadership. Over the years this leadership has successfully disguised sales taxes to hit almost every aspect of our lives.
From energy to phones to grocery bags, and they keep looking. The biggest impact has been the passing of the Corporate Activities Tax (CAT) that initially hit most supply chains, but is hidden from customers.
Representative Brad Witt (D), isn't so deceitful in introducing
HB 4079
, which will create Oregon's first ever identifiable sales tax. The purpose of the sales tax is to fund $750 monthly debit cards to the homeless and people under the poverty level. This tax will not go to making our communities safer, our elections more secure or improving our education system. It also comes at a time when the state has record revenues.
Proponents of HB 4079 say the tax is a "luxury" sales tax because at first it only applies to particular products over a certain price. But once passed into law, which requires a 60% vote in both Houses, it only requires a 50% vote to lower the price caps and add more goods and services. It creates a "bait and switch," which is a scam on Oregonians.
The Oregon Freedom Pilot Program, offering monthly $750 debit cards, isn't really a pilot once the program is implemented. The $750 debit cards go to homeless and below poverty people, attracting people from out of state, just like other welfare benefits have done. The Atlantic Magazine called Oregon a "Welfare Utopia". We are famous nationwide for our welfare benefits. This is overwhelming our social services, charities, and local governments and is forcing government to raise taxes even higher. HB 4079 will not reduce or help pay for these welfare benefits, and has no limitation on what it can be spent on.
A D V E R T I S E M E N T
A D V E R T I S E M E N T
Oregon State Government is already the 4th fattest and 4th biggest state spending state government in America as measured by per- person spending. Why now when the state has record revenues of billions in surplus stashed into a slush fund last year that could be used? The House Committee Members on Human Services need to hear YOUR VOICE on whether a sales tax is a good idea for Oregon. A public hearing on HB 4079 is scheduled for this Tuesday (Feb. 8th) starting at 1:00pm. You can sign up to
testify remotely
. Most likely each person will get 2-3 minutes to testify. Or,
submit written testimony using OLIS
.
--Donna Bleiler
| | |
| --- | --- |
| Post Date: 2022-02-07 15:04:40 | Last Update: 2022-02-07 15:14:01 |
Summer Food Service Program to expand
T
he Oregon Department of Education (ODE) is seeking more schools, community organizations and tribes to participate in the Summer Food Service Program (SFSP) this summer to ensure children 18 and younger, who benefit from meal programs during the school year, continue to have that same access to nutritious meals when schools are closed, or students are unable to attend school in person.
"Access to summer meals is an important way to ensure that children continue to receive the nutrition they need, to learn and grow, when school is not in session," ODE Summer Meals Outreach Coordinator Cathy Brock said. "It is important to expand the program and close the hunger gap in all areas of the state, and ODE's Child Nutrition Program is reaching out to ensure that children continue to receive meals throughout the summer."
Some observers are questioning if this path is appropriate for the Oregon Department of Education to be pursuing. When schools were completely shut down by Kate Brown, citing Coronavirus restrictions, school bus drivers were ordered to continue to deliver school lunches via their normal bus routes. Property taxes were still due while the schools were closed.
For information about how to apply for the Summer Food Service Program, you can
email them
. The deadline to submit an application to become a Summer Food Service Sponsor is May 13, 2022.
ODE has state grant funds available up to $20,000 per sponsor to expand or start up summer meal programs. For more information on grant funds, please
email Kaitlin Skreen
or call (503) 947-5901.
A D V E R T I S E M E N T
A D V E R T I S E M E N T
Organizations must enter into an agreement with ODE to operate the USDA Summer Food Service Program. Schools, non-profit community organizations, local government agencies, camps and faith-based organizations that have the ability to manage a food service program may be SFSP sponsors. Sponsors are reimbursed for serving healthy meals and snacks to children at approved sites.
Sites are places in the community where children receive meals in a safe and supervised environment including schools, parks, community centers, health clinics, hospitals, libraries, migrant centers, apartment complexes and faith-based locations. Sponsors may be approved to operate and/or have oversight of multiple sites.
--Bruce Armstrong
| | |
| --- | --- |
| Post Date: 2022-02-06 16:47:19 | Last Update: 2022-02-06 17:06:15 |
Here's your chance to get involved
D
eschutes County is
seeking residents who are interested in serving on the Deschutes County Budget Committee
.
Applications will be accepted through Feb. 14.
Budget committee members hear directly from department directors, staff and organizations about the county's programs and services. The committee makes recommendations to the Board of Commissioners about how Deschutes County can best use its resources to serve the community.
Residents who have an interest in the programs and budget process of the County are encouraged to apply. Meetings are focused on the bigger picture - understanding the County's programs and services, discussing challenges and opportunities that departments are considering in their budget process and providing input on key budget decisions for the next year.
A D V E R T I S E M E N T
A D V E R T I S E M E N T
"We encourage residents of diverse backgrounds to consider applying to serve on the Budget Committee," said Nick Lelack, County Administrator. "This is an important position that has a meaningful impact on the County's programs and service delivery."
There is one vacancy on the Budget Committee to complete an existing term through Dec. 31, 2022. This position may be reappointed for a full three-year term from Jan. 1, 2023 through Dec. 31, 2025.
Committee volunteers typically attend five to seven meetings between December and the end of June, including up to four days of meetings in late May/early June.
Additional meetings may be called if necessary. Members are responsible for reviewing documents on their own time to prepare for sessions, which are held during business hours. Committee members are not paid for their time.
Those interested in serving are invited to
submit a complete application
that includes a letter of interest and resume, describing their interest in County finances and budget planning and ability to serve collaboratively on a committee.
Deschutes County says they strive to build an inclusive environment that encourages, supports, and represents the diverse voices and needs of our communities. Residents are encouraged to apply even if their experience does not precisely match the position description—the County welcomes diverse perspectives and experiences.
--Bruce Armstrong
| | |
| --- | --- |
| Post Date: 2022-02-06 16:22:40 | Last Update: 2022-02-06 16:39:50 |
Challenging times in Oregon's history
O
regon's Governor Kate Brown has delivered her State of the State address.
The Governor's speech highlighted what she would like to spend more taxpayer money on, including workforce development and career training, affordable housing, and child care.
"I stand here today at a pivotal moment for Oregon. Since I took office seven years ago, the world has fundamentally changed," said Governor Brown. "Oregon has undoubtedly faced some of the most challenging times in our state's history.
"However, even with all we've lost, we can see a path forward," Brown continued. "We have an opportunity before us. Our economy is strong, and we must keep it humming. Most importantly, we have to make sure that every Oregonian feels it. In order to make transformational change in our state, we need to lift up the communities that have been left behind."
A D V E R T I S E M E N T
A D V E R T I S E M E N T
She went on, "In my last year as Governor, I view every day, every moment, as one more opportunity to focus on the big and bold work we still have to do for Oregon's working families. I am dedicated to building a strong workforce for Oregon. I will bolster that workforce by providing access to child care so that parents can go to work knowing their kids are cared for. And I will marshal my colleagues to once again make a significant investment in affordable housing. These three investments work together to ensure every working family can thrive."
Governor Brown's speech highlighted key spending that she wants to make happen, including:
Future Ready Oregon: a $200 million investment in job training with a focus on key Oregon industries in need of skilled workers
A $400 million investment in affordable housing
A $100 million investment in child care
Spending for climate-related disasters
The Republicans are saying that the speech ignored the public safety crisis sweeping across Oregon communities.
"Crime is at record levels here in Oregon, but you wouldn't know that by listening to the Governor's speech," said Senate Republican Leader Tim Knopp (R-Bend). "People don't feel safe and Republicans share their frustration and anger. The lack of urgency Democrats have brought to this crisis is shocking. The Governor's workforce package won't do anything for our economy if people don't feel safe to work or do business here. Oregonians are desperate for real leadership and solutions on public safety."
"Safer communities should be a priority this session," said House Republican Leader Vikki Breese-Iverson (R-Prineville). "Any proposals from the Governor that misses this crucial element does not fully serve Oregonians. Instead, we've seen the Governor commute the sentences of killers, Democrats have proposed legislation to retry potentially thousands of cases of violent criminals, law enforcement budgets are lower than ever, and current law makes it harder for police to stop riots. Oregonians deserve safer neighborhoods. House Republicans demand better."
--Bruce Armstrong
| | |
| --- | --- |
| Post Date: 2022-02-03 13:11:46 | Last Update: 2022-02-03 16:42:08 |
Bill is proposed in the legislature
T
he Coalition of School Administrators have decided to double down on critical race theory (CRT) and CSE indoctrination.
This has created an uproar in a number of districts. The firing of five superintendents over the past year has not set well with COSA or the Oregon Department of Education (ODE).
Parents are increasingly making public records requests to get to the core of issues, and COSA says it is an immoral violation on personal privacy, even though all government workers are subject to public records requests.
The Senate Interim Committee on Education, Chaired by Senator Michael Dembrow (D-Portland) have sponsored
SB 1521
, which has a public hearing this week. The bill limits the ability of the district school board from terminating the superintendent if they are acting in compliance with state and federal law and refuse to follow the board's policies.
A superintendent's contract may have a mutually agreed upon clause to terminate without cause, but it can't include actions if following state and federal law, and is required to give a superintendent a 12-month notice.
The school superintendent is hired by the district school board to carry out what the school board approves: school budgets, approved curriculum, and policies in schools. If a superintendent is not going to be supportive of the board and the district, then they are hindering what the district deems important in their schools.
The board sets policy according to their district and parents' input. SB 1521 sets state and federal law over local school boards, including executive orders, orders of the Superintendent of Public Instruction, declarations, directives or other state or federal authorization, policy, statement, guidance, rule or regulation.
In other words, local control and parents' voices aren't to be considered.
COSA and ODE are pushing this bill to override parents that are flooding board meetings demanding to terminate the CRT and sexual identity agendas.
A D V E R T I S E M E N T

A D V E R T I S E M E N T
They are upset with the firing of the Newberg superintendent for not following the board's policy stating that only American and Oregon State flags can fly in classrooms.
Recently, Director Colt Gill, ODE, threatened Superintendent Marc Thielman and the Alsea School District to withhold COVID relief funds if they didn't withdraw their resolution on no mask mandates in their school district.
He may have stirred the pot. There are more than a few school boards looking to follow Alsea's lead, and as many considering withdrawing from COSA and their radical agenda.
--Donna Bleiler
| | |
| --- | --- |
| Post Date: 2022-02-02 15:53:33 | Last Update: 2022-02-02 23:31:43 |
Representative Boshart Davis introduces the legislation
O
regon State Representative Shelly Boshart Davis (R-Albany) and Representative Sheri Schouten (D-Beaverton) are re-introducing legislation to expand stronger employee protections to include hospital workers.
HB 4142
expands the crime of assault in the third degree for someone who intentionally, knowingly, or recklessly causes physical injury to a person working in a hospital while performing their official duties.
This legislation introduces consequences to create a safer environment in hospitals.
Some observers have expressed that the current law is neither strong enough, nor provides justice for hospital workers if they are physically injured.
Hospital workers have been overwhelmed by staffing shortages recently, some due to the mandating of the controversial COVID vaccine.
A D V E R T I S E M E N T

A D V E R T I S E M E N T
These added tensions can result in a physically hostile work environment as they attempt to provide care to patients under increased stress.
"Our overworked hospital workers deserve stronger protection and justice while they put themselves in harm's way to care for patients," said Representative Boshart Davis. "Current consequences for assaulting a hospital worker are simply too weak and do not fit the seriousness of the crime. Health care workers should not have to worry about physical danger while taking care of patients. Assaulting a hospital worker trying to save lives should be a serious offense. This is not just about protecting the health care community. This is also about guaranteeing exceptional care and attention for Oregonians in need by making our hospitals a safer place."
--Bruce Armstrong
| | |
| --- | --- |
| Post Date: 2022-02-01 17:01:12 | Last Update: 2022-02-01 17:10:34 |
OHA mandates made permanent
O
regon Health Authority (OHA) marches forward with four permanent rules on mandates for masking and vaccinations.
After an overwhelming number of Oregonians voiced opposition, OHA still filed the first rule with the Secretary of State's office.
This first rule makes permanent what was a temporary rule for masking indoors at K-12 schools and that school staff be fully vaccinated.
The second rule, expected to be filed this week makes permanent requirements that health care workers wear masks and, in most health care settings, be fully vaccinated.
The temporary rules could not be renewed as temporary, giving an excuse to make them permanent.
Why would OHA pursue permanent rule after the Supreme Court blocked Biden's vaccine mandates for large employers causing Biden administration to withdraw its Covid vaccination and testing requirements?
Does OHA not think our teachers and health care workers deserve the same liberties as corporation employees? The New York State Supreme Court said it's an unconstitutional overstep to mandate wearing masks.
Is OHA playing a bluff that no one will challenge their authority?
The Covid vaccinations are still under an emergency use authorization and have never been approved. As more and more questionable information is released over the safety of vaccines, more people are questioning that information. England announced they will no longer require masks nor vaccine certifications and are scheduled to drop booster requirements. Some speculate that this is to get the voter base back. If true, why isn't Governor Brown concerned about her party's voter base? Are Oregon voters too brainwashed to connect the dots?
One parent, Katrina Cole, speaking out against discriminatory practice between the vaccinated and unvaccinated, says, "they are requiring teachers who do not get the booster shot to quarantine for 10 days, while the boosted teachers only need to quarantine for 5 days. I cannot find any scientific data or studies that support this. The same is true for unvaccinated students."
A D V E R T I S E M E N T

A D V E R T I S E M E N T
The 'test to stay' policy was removed that was scheduled to start in January. It allowed unvaccinated students who were exposed to a confirmed or speculative case, to 'test out' of quarantine while vaccinated students do not have to test if they are not showing symptoms. However, the policy was cancelled with the current outbreak and the current policy automatically quarantines unvaccinated students who are contact trace to positive cases in the classroom, even if they are not showing any symptoms and test negative.
Cole says, "some of my lowest students have lost many unnecessary days of instruction due to this policy, and I have documentation from the district on all of this information." It does seem the Oregon is testing the waters on all fronts. Are we ready to join the truckers in Canada and say enough?
--Donna Bleiler
| | |
| --- | --- |
| Post Date: 2022-01-30 13:56:06 | Last Update: 2022-01-30 15:48:02 |
The federal government extended the open enrollment period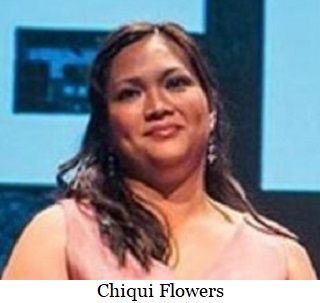 T
he
Oregon Health Insurance Marketplace
has announced that during the 2022 open enrollment period, 146,602 Oregonians enrolled in health insurance coverage, representing about 3.4% of all Oregonians.
The federal government extended the open enrollment period for 2022 health coverage from 45 to 76 days (Nov. 1, 2021, to Jan. 15, 2022). This extra window of time enabled more Oregonians to enroll in health coverage than either of the past two years (141,089 people in 2021 and 145,264 people in 2020).
In addition, the American Rescue Plan Act (2021) has made health insurance purchased through the Marketplace more affordable than ever. Individuals and families will pay less for health insurance thanks to financial help available through
OregonHealthCare.gov
.
"I am elated to see more Oregonians taking advantage of the tremendous savings available on health coverage through the Oregon Health Insurance Marketplace," says Chiqui Flowers, administrator of the Oregon Health Insurance Marketplace. "Health coverage is essential to helping Oregonians seek the care they need to stay healthy. We are encouraged to see the benefits the American Rescue Plan Act and extended open enrollment period will have on the ability for people to seek the care they need."
A D V E R T I S E M E N T

A D V E R T I S E M E N T
People who missed the open enrollment deadline may still have an opportunity to get health coverage through the Marketplace if they experienced a qualifying life event such as moving, involuntarily losing health coverage, having or adopting a child, marriage, a change in citizenship, and being released from incarceration. Enrolled tribal members and Alaska natives can enroll in health coverage at any time throughout the year.
The Oregon Health Insurance Marketplace, a part of state government, helps people get health insurance when they do not have job-based coverage, and do not qualify for the Oregon Health Plan or another program. The Marketplace is the state-level partner to
HealthCare.gov
.
--Staff Reports
| | |
| --- | --- |
| Post Date: 2022-01-30 13:09:07 | Last Update: 2022-01-30 14:01:53 |
What authorization was used to make the change?
T
he State of Oregon's independent advocate to help injured workers navigate the workers' compensation system is changing its name from Ombudsman for Injured Workers to the Ombuds Office for Oregon Workers.
The 1987 Legislature created the
Office of the Ombudsman for Injured Workers
as an independent advocate for injured workers under
ORS 656.709
.
That statute authorizes the Director of the Department of Consumer and Business Services to terminate the ombudsman, but there is no authorization to change the focus adding workplace safety and health for all workers, nor does it authorize a name change without legislation.
The statute directs the ombudsman to "act as an advocate for injured workers by accepting, investigating, and attempting to resolve complaints concerning matters related to workers' compensation".
The work proved valuable and the Legislature increased the staff in 1990.
Legislation passed in 2003 clarified the supervision and control of ombudsman services and required that quarterly reports be submitted to the governor.
The office consists of the ombudsman and five staff members. Since 2003, the office has helped from 7,500 to 9,000 injured workers per year.
A D V E R T I S E M E N T

A D V E R T I S E M E N T
I
t is now the Ombuds Office for Oregon Workers. It has expanded its role to help Oregon workers with workplace safety and health issues, and help workers protect their rights under Oregon OSHA's laws and rules. Are these the same rules the Governor called for with COVID and vaccine mandates?
"We are continuing to serve injured workers in the workers' compensation system," said Ombuds for Oregon Workers Jennifer Flood. "We are just expanding to include all Oregon workers." Since they were working at capacity, will this be another agency in the news for failure to serve and looking to the legislature to bail them out with more staff?
What Oregonians should be asking is what authorization was used to make a change against the laws they operate under.
--Donna Bleiler
| | |
| --- | --- |
| Post Date: 2022-01-30 11:07:33 | Last Update: 2022-01-30 11:26:48 |
Read More Articles