On this day, March 23, 1806, Explorers Lewis and Clark, having reached the Pacific coast, left Fort Clatsop, Oregon, and began their journey back East. Alsop on this day, March 23, 1998, two river rafters were killed on the Illinois River at the section known as the "Green Wall" after a weekend rainfall and snowmelt doubled the river's volume.
Also on this day, March 23, 2015, Gary Ross Dahl, creator of the 1975 pet rock fad, died at his home in southern Oregon.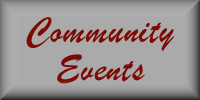 Post an Event

We Are Stronger Together
Monday, March 27, 2023 at 10:00 am
Oregon's Natural Resources & Industries (ONRI) is sponsoring the rally to meet legislators and influencers to bring light on legislation affecting natural resource industries, their families, and their communities. https://onri.us/events
Rally at the State Capitol, Salem.

Oregon Republican Party Freedom Banquet
Tuesday, March 28, 2023 at 6:00 pm
Hosted by ORP Chairman Justin Hwang
Keynote Speaker NRA First VP Willes K. Lee
Special Musical Guest, Nashville's Stokes Nielson
Tickets: Dinner $75 - VIP Tickets $100
Call 503-931-1756 for table sponsorship info.
Ticket Sales end on March 23, 2023
Click for tickets
Embassy Suites Portland Airport

Ways and Means Hearing
Saturday, April 8, 2023 at 10:00 am
Public hearings on the budget. Members of the public will have the opportunity to testify at each of the hearings regarding their perspectives and priorities around the state budget. To testify, members of the public will be able to access sign up links on the Ways and Means Committee's webpage on OLIS.oregonlegislature.gov
Portland Community College - PAC Auditorium, Sylvania Campus 12000 SW 49th Ave, Portland, OR 97219

Ways and Means Hearing
Friday, April 14, 2023 at 5:00 pm
Public hearings on the budget. Members of the public will have the opportunity to testify at each of the hearings regarding their perspectives and priorities around the state budget. To testify, members of the public will be able to access sign up links on the Ways and Means Committee's webpage on OLIS.oregonlegislature.gov
Newport Performing Arts Center 777 W Olive St, Newport, OR 97365

Active Shooter Response Training
Friday, April 14, 2023 at 6:00 pm
TNT Martial Arts--- Friday April 14, 2023 from 6pm-9pm. $10
SIGN UP HERE
Pre-Registration is mandatory, class slots are LIMITED, and in the interest of safety and security, you'll be expected to provide your identification that matches the registration name, upon entering the training facility.
TNT Martial Arts 1982 NE 25th Ave. Suite 15. Hillsboro, Oregon 97124

NW Food Show
Sunday, April 16, 2023 at 10:00 am
Showcase your foodservice industry solutions to buyers and influencers across the Northwestern U.S. and beyond. Exhibiting at the Northwest Foodservice Show is a cost effective way to meet with hundreds of industry decision makers face-to-face and grow your business. Space is limited, so book now!

SELL FACE-TO-FACE

• Generate high-quality leads by sampling and/or demonstrating your products in person

• Answer questions and give tailored pitches to a diverse group of attendees over two days

• Create new connections with buyers and build on existing relationships across the Northwest

WHO ATTENDS?

• 75% of attendees are key decision makers and have purchasing authority

• 47% of attendees have an alcohol license

• Nearly half of attendees are experiencing the Show for the first time

INDUSTRY SEGMENTS IN ATTENDANCE

• 36% Restaurant / Café

• 10% Bar / Tavern

• 10% Catering

• 10% Broker

• 7% Institutions: Universities, Schools, Hospitals, Corrections

• 5% Food Carts / Mobile

• 22% Other Foodservice

The Oregon Restaurant & Lodging Association (ORLA) is the leading business association for the foodservice and lodging industry in Oregon. A not-for-profit trade organization, ORLA represents over 3,000 member units and advocates for over 10,000 foodservice locations and over 2,400 lodging establishments in Oregon.

Contact
Marla McColly - mmcolly@oregonrla.org to register for a booth today!
Portland Expo Center - Hall D - 2060 N Marine Dr, Portland, OR • April 16 –17, 2023 • Sunday, April 16: 10:00 a.m. – 5:00 p.m. Monday, April 17: 10:00 a.m. – 4:00 p.m.

Ways and Means Hearing
Friday, April 21, 2023 at 5:00 pm
Public hearings on the budget. Members of the public will have the opportunity to testify at each of the hearings regarding their perspectives and priorities around the state budget. To testify, members of the public will be able to access sign up links on the Ways and Means Committee's webpage on OLIS.oregonlegislature.gov
Umpqua Community College 1140 Umpqua College Rd, Roseburg, OR 9747

Ways and Means Hearing
Friday, April 28, 2023 at 5:00 pm
Public hearings on the budget. Members of the public will have the opportunity to testify at each of the hearings regarding their perspectives and priorities around the state budget. To testify, members of the public will be able to access sign up links on the Ways and Means Committee's webpage on OLIS.oregonlegislature.gov
Four Rivers Cultural Center 676 SW 5th Ave, Ontario, OR 97914 Note: Ontario, Oregon is in the Mountain Time Zone

Lincoln County Fair
Friday, June 30, 2023 at 5:00 pm
June 30-July 2 Lincoln County Fair
Lincoln County Commons 633 NE 3rd St, Newport, OR

St Paul Rodeo
Friday, June 30, 2023 at 7:00 pm
Small town fun, big time rodeo! JUNE 30 - JULY 4, 2023

St Paul Rodeo website
4174 Malo Avenue NE, Saint Paul, OR, United States, Oregon

Marion County Fair
Thursday, July 6, 2023 at 5:00 pm
The Marion County Fair
July 6-9
Oregon State Fair and Exposition Center 2330 17th ST NE Salem, OR 97301

Washington County Fair
Friday, July 21, 2023 at 5:00 pm
Washington County Fair

FREE ADMISSION

Washington County Fair
JULY 21 - 30
Westside Commons 801 NE 34th Ave, Hillsboro, OR 97124

Coos County Fair
Tuesday, July 25, 2023 at 5:00 pm
The Coos County Fair
July 25-29
Coos County Fairgrounds 770 4th St, Myrtle Point, OR 97458

Clatsop County Fair
Tuesday, August 1, 2023 at 5:00 pm
The Clatsop County Fair
August 1st-5th
Clatsop County Fair and Expo Center 92937 Walluski Loop, Astoria, OR 97103

Oregon Jamboree Music Festival
Friday, August 4, 2023 at 5:00 pm
The Oregon Jamboree is the Northwest's premier country music festival. Nestled in the foothills of the scenic Cascade Mountains, the Oregon Jamboree is held on 20+ acre park-like setting that includes the historic Weddle Covered Bridge. The Jamboree offers a full festival atmosphere in the main venue and a more intimate concert experience on the second stage. In addition to featured headline entertainment, this event hosts RV and tent camping, merchandise vendors, food booths, beer & wine gardens, and a variety of other attractions.


Sweet Home, Oregon

Douglas County Fair
Wednesday, August 9, 2023 at 8:00 am
Douglas County Fair AUGUST 9 - 12
Douglas County Fairgrounds Complex 2110 SW Frear Street Roseburg, OR 97471

Crook County Fair
Wednesday, August 9, 2023 at 1:00 pm
Crook County Fair
AUGUST 9 - 12
Crook County Fairgrounds Prineville, Oregon

Oregon State Fair
Friday, August 25, 2023 at 1:00 pm
Oregon State Fair
Oregon State Fair & Exposition Center 2330 17th St NE, Salem, OR 97301

Pendleton Round-Up
Saturday, September 9, 2023 at 5:00 pm
The world famous Pendleton Round-Up is back & stronger than ever. We're excited to see all of our friends, family, & fans back together again for the 113th Pendleton Round-Up!
Pendleton Round-Up and Happy Canyon Ticket Office and Gift Shop: 1330 SW Court Ave, Pendleton, OR 97801 Pendleton Round-Up Grounds: 1205 SW Court Ave, Pendleton, OR 97801 Happy Canyon Arena/Goldie's Bar: 1601 Westgate, Pendleton, OR 97801 Pendleton Round-Up & Happy Canyon Hall of Fame Museum: 1114 SW Court Ave, Pendleton OR 97801
View All Calendar Events
What authorization was used to make the change?
T
he State of Oregon's independent advocate to help injured workers navigate the workers' compensation system is changing its name from Ombudsman for Injured Workers to the Ombuds Office for Oregon Workers.
The 1987 Legislature created the
Office of the Ombudsman for Injured Workers
as an independent advocate for injured workers under
ORS 656.709
.
That statute authorizes the Director of the Department of Consumer and Business Services to terminate the ombudsman, but there is no authorization to change the focus adding workplace safety and health for all workers, nor does it authorize a name change without legislation.
The statute directs the ombudsman to "act as an advocate for injured workers by accepting, investigating, and attempting to resolve complaints concerning matters related to workers' compensation".
The work proved valuable and the Legislature increased the staff in 1990.
Legislation passed in 2003 clarified the supervision and control of ombudsman services and required that quarterly reports be submitted to the governor.
The office consists of the ombudsman and five staff members. Since 2003, the office has helped from 7,500 to 9,000 injured workers per year.
A D V E R T I S E M E N T

A D V E R T I S E M E N T
I
t is now the Ombuds Office for Oregon Workers. It has expanded its role to help Oregon workers with workplace safety and health issues, and help workers protect their rights under Oregon OSHA's laws and rules. Are these the same rules the Governor called for with COVID and vaccine mandates?
"We are continuing to serve injured workers in the workers' compensation system," said Ombuds for Oregon Workers Jennifer Flood. "We are just expanding to include all Oregon workers." Since they were working at capacity, will this be another agency in the news for failure to serve and looking to the legislature to bail them out with more staff?
What Oregonians should be asking is what authorization was used to make a change against the laws they operate under.
--Donna Bleiler
| | |
| --- | --- |
| Post Date: 2022-01-30 11:07:33 | Last Update: 2022-01-30 11:26:48 |
$135,000 fine reversed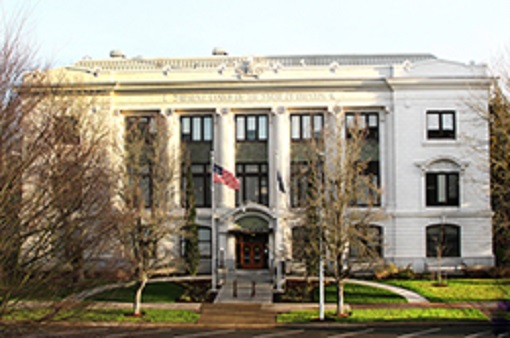 A
aron and Melissa Klein were forced to close their Sweet Cakes bakery in 2016 after the Bureau of Labor and Industries (BOLI) determined they violated Oregon's 2007 law prohibiting discrimination based on sexual orientation by refusing to make a wedding cake.
The couple was fined $60,000 in noneconomic damages to Laurel Bowman-Cryer and $75,000 to Rachel Bowman-Cryer.
That assessment when against the national trend when other states were assessing fines of $5,000- $15,000.
The Kleins lost in the court of appeals and appealed to the Oregon Supreme Court only to be declined. They then appealed to the U.S. Supreme Court with hopes that a recent ruling in a similar case would benefit them. The Supreme Court ruled that the Colorado Commission on Civil Rights did not employ "religious neutrality" and reversed that state's decision against the bakery owner. Even though it had applications, the Supreme Court sent the Klein case back to the Oregon Court of Appeals for reconsideration.
T
he court of appeals was charged with applying the Supreme Court ruling to the Klein case.
Justice Lagesen wrote in the case
Klein v BOLI
, "We reverse and remand the order's damages award … BOLI's handling of the damages portion of the case does not reflect the neutrality toward religion required by the free-exercise (of religion) clause. We therefore set aside the damages portion of the order and remand for further proceedings related to remedy."
Even though the Court of Appeal reversed the $135,000 fine, they stuck to the charge of discrimination based on sexual orientation.
Judge Lagesen wrote, "Neither the state constitution nor the federal constitution precludes the enforcement of the statute against Aaron (Klein), even though the enforcement of the statute burdens Aaron's practice of his faith. In so doing, we conclude that (the 2021 federal decision) does not displace our previous conclusion that it is a genuinely applicable and neutral law." In so doing they do not provide for the First Amendment as the authority over state laws.
A D V E R T I S E M E N T

A D V E R T I S E M E N T
C
ounsel Stephanie Taub said, "Oregon is trying to have its cake and eat it, too." The court admitted that BOLI acted with hostility against the Kleins' religious beliefs.
It will become apparent in how BOLI handles the penalties against the Kleins for living out their faith. Whatever BOLI imposes, the Kleins intend to appeal to the Oregon and U.S. Supreme Court on behalf of millions of faith-based small business owners.
--Donna Bleiler
| | |
| --- | --- |
| Post Date: 2022-01-29 07:26:20 | Last Update: 2022-01-28 21:44:43 |
Why isn't fresh thinking finding its way into public transit?
If you could choose only one, would you choose the right to keep and bear arms or the right to mobility? You do need a car more often than a gun. The Second Amendment that protects the Right to Bear Arms is under assault every day by groups seeking to limit the use of guns. The arguments and methods of attacking gun owners rights are an accumulation of the latest crises de jour. Opponents of the Second Amendment don't appear to support any of the Bill of Rights or even the Constitution itself. It is all lumped into one category of contempt for America and its founding principles.
We hear that the F.B.I. estimates 2.5 million crimes are not committed each year because people are armed. The vast majority of these attempts at crime go unreported hence the word 'estimate' used by the F.B.I. Ignoring those statistics and focusing on emotional stories of whoa citizens are constantly encouraged to give up their freedom for perceived security in many ways. The arguments calling for limits to gun ownership are just a fraction of the attacks on freedom.
Another attack on freedom is one that seeks to limit the mobility of citizens. Unlike the attacks on gun ownership this threat is administered in a Fabian method. That means the change comes so slowly the victim doesn't realize they have been trapped until it is to late to resist. Fabians argue that giving up free mobility is a tradeoff for other benefits. The problem is those benefits are phantom in which operatives sample false arguments. Those that find acceptance in focus groups get test cases. Those that attract sympathetic audiences are repeated, for generations if necessary, to break down resistance.
A D V E R T I S E M E N T
A D V E R T I S E M E N T
80% of Americans live in urban locations. Public Mass transit is essential in only the most densely populated urban centers. Dependency on mass transit is the goal of those who are the equivalent of the gun control advocates seeking to limit the Second Amendment. Promotion of mass transit has required huge subsidies. Over time, most citizens unconsciously accept the necessity of subsidies. The reasoning is that we must care for those unable to move about without public transportation. How many times do you see mass transit sparsely occupied? How many times do you see high utilization? Could the goal of accommodating the less fortunate be served more efficiently?
We saw Uber and Lyft revolutionize cars for hire. Why isn't fresh thinking finding its way into public transit? Could it be that Fabian methods don't allow fresh thinking? Those less well-off receive food stamps. In Oregon that amounts to 21% of the population. What if they got transportation vouchers for Uber and Lyft and mass transit was displaced? Has anyone run the numbers on such an idea? How would that change the OVERALL cost of transportation that is paid for by taxpayers?
Literally hundreds of billions of taxpayer dollars has been consumed in building an electric car industry and infrastructure. Only 1% of Americans have purchased electric vehicles even though their cost is taxpayer subsidized $7500. To accelerated electric car sales we have seen America abandon its energy independence and in just one year gasoline costs rose 40%. If you can't subsidize Americans into electric cars maybe you can punish them sufficiently at the pump to bring that change about. Ratepayers have been forced to pay for wind and solar farms and now they are paying to build car charging stations.
The thing about electricity that is different from petroleum is who controls the source. America's gas and oil industry is still privately owned and privately directed. America's electric utilities are privately owned but are state regulated monopolies. Government can deny electricity to those it finds out of favor. When a citizen threw a maskless backyard party in L.A. last year Governor Newsome had his electricity cut off. Newsome was just protecting the public from party goers spreading COVID. What a convenient excuse for asserting unchecked power. Good thing that homeowner had a vehicle that ran on petroleum.
--Tom Hammer
| | |
| --- | --- |
| Post Date: 2022-01-29 06:27:34 | Last Update: 2022-01-28 21:09:07 |
Angela Plowhead is running for Oregon's new district
V
oters in the Newberg School District decided on January 18 to oppose the attempted recall of two of its board members.
Board Chair Dave Brown and Vice Chair Brian Shannon were targeted for recall by special interest groups that have grown used to getting their way far too often. Some of them even organized phone banks and neighborhood canvasses to try and sway the vote. Hollywood elites also became involved and chipped in financially to help fund the effort.
The voters recognized that outsiders with undue influence were involving themselves in a local matter primarily affecting parents and students and rejected the recall. Brown and Shannon will continue to serve in the positions that these same voters elected to put them in.
"In the weeks before the recall election, I publicly stated my support for those board members. I went to Newberg several times to physically stand alongside those who campaigned against the recall and was the only top Congressional District 6 candidate to do so," Said Dr. Angela Plowhead.
"This election is a good example of how school board races are being politicized in Oregon and nationally," Plowhead explained. "What we've seen in Oregon, for years, is the strong political power of the teachers union over state politics. It routinely donates millions of dollars every election cycle to candidates pledging to raise taxes to maintain the status quo of academic failure. The recipients of those donations include at least two Democratic lawmakers who have announced their candidacies for Congressional District 6, who have been more than happy to carry out the union's wishes throughout their legislative careers."
N
ationally, parents are growing increasingly concerned about what their children are being taught in these taxpayer-funded public schools. This has caused many of them to get involved and pay attention to what's going on at their local school board meetings. Some, like Brown and Shannon, have run for school board positions, gotten elected and worked to bring accountability back to the classroom.
But the same teachers unions are now funding candidates in local school board elections, much as they've done so successfully at the state level in Oregon for decades. Although this is undoubtedly a conflict of interest, it is still allowed.
T
he same people and groups who tried to recall Brown and Shannon were hoping to make examples of them. They wanted to show that if you're a school board member who doesn't do what the teachers union wants, you will be forced out of office.
A D V E R T I S E M E N T
A D V E R T I S E M E N T
"Education is always a top issue for candidates and voters every election," Dr. Plowhead continued. "But when some candidates talk about it, what they mean is that they will raise taxes to increase funding for a system that we all know is broken. That's why I'm taking a different approach with this race. Academic excellence is critical. But what's becoming increasingly obvious is that funding isn't the issue—it's the lack of accountability for the actual results, or lack thereof."
"I'm running on a platform of educational accountability, in which the voices of parents, students and community members are not drowned out or silenced by special interest groups," declared Dr. Plowhead. "What took place in Newberg was indeed a victory, but it's just the beginning. As a candidate and as your next member of Congress, I will continue to stand with parents and school board members who most certainly should have a say in what students are being taught in schools. We must have true accountability in our education system."
--Staff Reports
| | |
| --- | --- |
| Post Date: 2022-01-28 12:09:38 | Last Update: 2022-01-31 14:02:28 |
Oregon's problem of illegal cannabis
T
he December Special Session passed
Senate Bill 893
and
Senate Bill 5561
to provide relief for the humanitarian crisis facing migrant workers caught up in illegal cannabis operations.
It will create financial assistance to local law enforcement agencies and community-based organizations to work with a statewide plan to address the problem of illegal cannabis.
Senator Jeff Golden (D-Ashland), who co-carried the bill on the Senate floor with Senator Tim Knopp (R-Bend), said, "Illegal cannabis operations in Southern Oregon have been using our limited water supply, abusing local workers, threatening neighbors and negatively impacting businesses run by legal marijuana growers. This is urgent funding we need right now to protect our agriculture industry, a pillar of Oregon's economy and the Rogue Valley's quality of life."
T
he hope for the bills is that illicit growers would leave the state facing increased enforcement. Although some are reporting a decrease in activity, residences are saying it's only a pause for the winter.
Last year, the biggest bust was 1000 plants. A recent bust reaped 200,000 plants. The illegal operations are linked to national and international criminal organization.
These growers are coordinated from out of state and run by a mid-level person, mostly connected to Mexico. It isn't just the Mexican cartels, there is growing evidence of direct ties to Russia, Albania, Guatemala, Costa Rica, France, China and the Mid-East.
T
he crime ring doesn't take the winter off from illegally growing. They shift to other illegal activities. Jackson County Commissioner Rick Dyer
told the Register-Guard
that "the illegal marijuana situation in Jackson, as well as in neighboring Josephine County, has produced a number of negative impacts for the region.
A D V E R T I S E M E N T
A D V E R T I S E M E N T
Some of the issues include human trafficking, narco slavery and forced labor amid deplorable living conditions. Drug traffickers intimidate and abuse workers, some of whom are parents to young children, or are minors themselves."
This week
Eugene police ended a high speed chase
by puncturing the tires of their stolen vehicle to rescued a 10-year-old girl abducted from her bike.
Eugene and Portland police worked together
to rescue six girls in a Portland hotel room, including four from Eugene. Oregon state police are looking for a man that tried to abduct a 13-year-old girl.
Eugene police forced another vehicle through a fence and rescued a 17- year-old girl from a 40-year-old that is reported to have been arrested over 40 times. Another 17-year-old girl was rescued last week in Coos Bay in similar circumstances.
Jackson County exposed a commercial prostitution and human trafficking parlor
. These are just a tip of what is impacting communities.
O
regon voters legalized recreational drugs under a false pretense that the industry would force cartels out-of-state.
But, the state's policy welcoming illegals giving them free health care and other benefits may have encouraged these illegal activities and exasperated the enforcement of illegal growers and traffickers.
--Donna Bleiler
| | |
| --- | --- |
| Post Date: 2022-01-28 08:03:35 | Last Update: 2022-01-28 08:26:43 |
Get ready for more government spending
T
he proposed schedule for the Oregon Legislative Session is to begin February 1.
It begins what is called a Short session and has a 35 day limit.
It was passed by voters to deal with issues from the Regular session that could or best not wait until the next Regular session, such as budget fixes and technical issues. Voters are now questioning what this session will look like after two special sessions called last year seemed unnecessary.
T
here are 256 bills introduced of which health issues are the most popular, and that wasn't on the Governor's list of priorities.
The timeline proposed is to have a scheduled work session in the chamber of origin no later than February 7 and to have bills out of that chamber by February 14.
The second chamber must schedule a work session by February 18 and consider those bills by February 24.
However, that is not the end-all. This timeline does not apply to the Joint Committee on Ways and Means, other joint committees except for the Joint Committee on Transportation, Senate Committee on Finance and Revenue, House Committee on Revenue, Senate Committee on Rules, House Committee on Rules, Senate Committee on Conduct and House Committee on Conduct. That involves more than one-fifth of the bills, and it only takes one to destroy our liberties.
A D V E R T I S E M E N T
A D V E R T I S E M E N T
For instance, Election bills are exempt from the timeline.
HB 4133
, a bill sponsored by Democrat Representative Julie Fahey (D-Eugene) and Senator Akasha Lawrence Spence (D-Portland), allows a person with a Social Security number to register to vote with their signature, and it allows an approved third-party organization to submit registration cards electronically on behalf of individuals. No proof of residency, it's an alternative to an Oregon driver license or permit, or a state identification card. Oregon's biggest issue in fraudulent voting is ineligible voters.
This will legalize ineligible voters where, over time, Oregonians will have no say.
G
overnor Brown wants the legislature to deal with affordable housing, education, public safety, advancing the Private Forest Accord, allocating $100 million package in investments for child care services, a $200 million package to bolster the state's workforce and $38 million to invest in small businesses, and increase funding to regional economic development organizations.
Those are some major issues to resolve in 35 days when some have been on the table for years.
--Donna Bleiler
| | |
| --- | --- |
| Post Date: 2022-01-28 06:47:56 | Last Update: 2022-01-28 08:08:12 |
Will be the first openly Black LGBTQ+ man to serve in the Oregon Legislature
M
ultnomah County commissioners have appointed Travis Nelson as Representative-designate for House District 44, replacing former House Speaker Tina Kotek, the longest-serving Speaker in Oregon history, stepped down officially last week to focus on her run for Governor.
Nelson will be the first openly Black LGBTQ+ man to serve in the Oregon Legislature. He will be sworn in on Tuesday, February 1 at 7:30 a.m. and will serve during the upcoming session. "I look forward to bringing my perspective as a Black LGBTQ+ man and healthcare worker to the Legislature," said Representative-designate Nelson. "As a legislator, I will advocate for and approach policy through an equity lens to help
bring opportunity to all. We must break down the systemic barriers in place that for too long have kept folks who look like me from these positions of power and influence." Representative Dan Rayfield (D-Corvallis), a heterosexual, white, male has been elected as the new Speaker of the Oregon House.
Nelson currently works as a board certified nurse and is a member of the Oregon Nurses Association and founding member of the Alliance of Black Nurses of Oregon.
"Our Caucus is thrilled to welcome Representative-designate Nelson to the Legislature," said Senator Kayse Jama (D-Portland), Co-Chair of the Oregon Legislature's Black, Indigenous, People of Color (BIPOC) Caucus. "His experience as a champion for equity will serve our communities well as we work toward closing racial disparities in health care and protecting the rights of workers."
A D V E R T I S E M E N T
A D V E R T I S E M E N T
Having worked as a union representative and officer of the Democratic Party of Oregon, Nelson is passionate about tackling a range of issues, including climate change mitigation, housing and houselessness, healthcare access, and racial equity.
"We are proud to welcome Representative-designate Nelson to the Legislature," said House Majority Leader Julie Fahey (D-West Eugene/Junction City). "One of our strengths as a Caucus is our diversity, and the experiences he brings will be critical to our shared commitment to an equitable recovery that reaches every corner of the state."
The grandson of sharecroppers, Nelson was born to teenage parents in a small rural town in North Louisiana. Before entering grade school, his parents moved him and his sister from Louisiana to the Pacific Northwest in search of a better life and opportunity.
In 2005 Nelson moved to the Portland area and started his nursing career.
--Staff Reports
| | |
| --- | --- |
| Post Date: 2022-01-27 17:22:32 | Last Update: 2022-01-27 18:07:26 |
Reintroduces legislation to bring normalcy back into the lives of Oregonians
S
tate Representative E. Werner Reschke (R-Klamath Falls) announced two bills he will reintroduce for the 2022 Legislative Session, which begins on Tuesday, February 1.
HJR 201
is a resolution, that upon passage, would immediately terminate the Governor's state of emergency declaration that first began March 2020. The resolution does not require the Governor's signature to take effect, giving the Legislature a more appropriate balance of power that is currently concentrated in the Governor's Office.
Rep. Reschke's second bill is
HB 4069
. This bill would make discrimination based on one's medical history illegal by a government entity or private business.
"These two, common sense proposals will bring normalcy back to our lives and help unite Oregonians," said Rep. Reschke. "People are frustrated by one-person, top-down, arbitrary ruling that has often been at odds with neighboring states and official health recommendations. We need to treat each other with dignity and respect, ending the practice of looking at one another with suspicion and contempt based on whatever one person says is or is not allowed. It is now 2022, not March 2020. It is time to move on and live our lives as free Oregonians and shed the fear from the past. Almost every other state in the country has done so. So should Oregon."
--Staff Reports
| | |
| --- | --- |
| Post Date: 2022-01-27 17:12:01 | Last Update: 2022-01-27 18:07:46 |
Deadline for filing is Tuesday, March 8
B
eaverton, Oregon residents interested in running for election to the Beaverton City Council can now obtain a Candidate's Filing Handbook.
Four City Council positions elected at-large are open. The deadline in filing is Tuesday, Mar. 8 at 5 p.m.
Councilor Positions 1, 2 and 5 will be nominated at the Primary Election and elected at the General Election to serve a four-year term.
At the Primary Election, the two candidates with the most votes for each position will proceed to the General Election ballot. If one candidate receives a majority of all votes cast, then that candidate alone is nominated to the General Election Ballot. The candidate with the majority of votes at the General Election is elected.
Councilor Position 3 is a vacant position due to resignation with three years remaining on the unexpired term for this office.
Candidates must be 18 years of age by the election date, a qualified elector of the state, and have lived in city limits six months prior to the election date.
A D V E R T I S E M E N T
A D V E R T I S E M E N T
The Candidate's Filing Handbook with requirements for petition and signatures can be obtained from the City Elections Office at Beaverton City Hall (12725 SW Millikan Way) or
online
.
The Primary Election is May 17, 2022 and the General Election is Nov. 8, 2022.
--Bruce Armstrong
| | |
| --- | --- |
| Post Date: 2022-01-27 14:47:02 | Last Update: 2022-01-27 15:01:07 |
Proposal comes from Oregon Republicans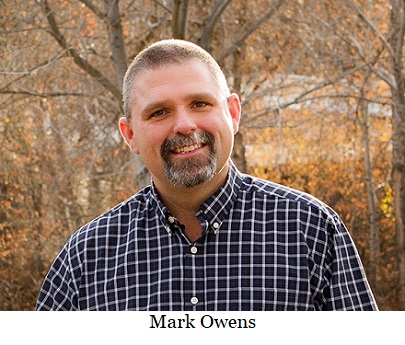 O
regon State Representative Mark Owens (R-Crane) is introducing a bill during the 2022 Legislative Session that will restore the balance of power in Oregon's government.
"This is really about transparency and a balance of power," said Representative Owens. "Oregonians are growing tired of Governor Brown's never-ending emergency and a rule- making process that they don't understand. We need to introduce sensible limits to the power of the Governor's office in our state."
HJR 206
, introduced by Representative Owens with bicameral support, would refer to the voters the option to vote to amend the Oregon Constitution to limit the Governor's ability to declare an emergency or exercise powers under the declaration of emergency to only those granted by the law and for 30 days. This resolution would bring better balance to Oregon's government which currently concentrates a large amount of authority in a single office.
The ongoing COVID-19 pandemic has resulted in strict government mandates and regulations, dictating how people can live their lives, all directed by the Governor's Office through the Oregon Health Authority. Oregonians have become discontent with rules like a permanent indoor mask mandate and want more transparency in the decision-making process.
A D V E R T I S E M E N T
A D V E R T I S E M E N T
"It's time for accountability and fairness in how these decisions are made. One sole person should not have ultimate and unchecked authority when it comes to determining the rights and freedoms of Oregonians."
--Bruce Armstrong
| | |
| --- | --- |
| Post Date: 2022-01-27 14:23:48 | Last Update: 2022-01-27 14:34:44 |
Miranda Summer appointment is effective immediately
O
regon's Governor Kate Brown has announced that she will appoint Beaverton Municipal Court Judge Miranda S. Summer to the Washington County Circuit Court.
Summer will fill the Washington County vacancy created by Judge Ramón Pagán's recent elevation to the Oregon Court of Appeals.
Her appointment is effective immediately.
"Miranda Summer is a talented and compassionate judge, who has earned the respect of litigants and lawyers alike," Governor Brown said. "She brings an invaluable set of professional and lived experiences to the bench, and will serve the people of Washington County well."
Summer currently serves as a judge on the Beaverton Municipal Court, where she adjudicates criminal and traffic violation cases.
She also has served as a pro tem judge on the Washington County Circuit Court and as an administrative law judge for the Office of Administrative Hearings. Previously, Summer practiced as a family law attorney.
A D V E R T I S E M E N T
A D V E R T I S E M E N T
She currently serves on the boards of the Washington County Bar Association and the Oregon Minority Lawyers Association, and has served as a member of the Oregon State Bar's Diversity and Inclusion Committee.
Summer was interviewed last year by the Governor's Office as a finalist for Governor Brown's most recent judicial appointment on the Washington County Circuit Court.
--Bruce Armstrong
| | |
| --- | --- |
| Post Date: 2022-01-27 11:26:46 | Last Update: 2022-01-27 11:36:39 |
"Pharmacies are being double taxed"
O
regon State Representative Anna Scharf (R-Amity) is putting her efforts for the 2022 Legislative Session into a necessary Corporate Activity Tax exemption because of the impact it has on access and affordability of prescription drugs in Oregon.
HB 4094
, which has bipartisan and bicameral support, would exempt pharmacies from paying CAT because they already shoulder the burden of higher prices when pharmaceutical companies pass the cost of CAT down to them. Pharmacies cannot adjust prices, resulting in slim cost margins that have forced pharmacies to close and hurt consumer options.
"Since the passage of
HB 3427
in 2019, the CAT has seen multiple industries and business sectors requesting to be carved out due to the unintended burdens it placed on them," said Representative Scharf. "Drug wholesalers and manufacturers are able to pass along the impact of the CAT to pharma by increasing the cost of drugs sold to the pharmacy. However, the pharmacy is unable to pass along any of the cost tax burden to the consumer. Pharmacies are being double taxed as they have to pay the taxes of the drug suppliers and again pay the CAT when they sell the drugs.
A D V E R T I S E M E N T
A D V E R T I S E M E N T
"This is not the first time this exception for pharmacies has been requested. However, with the closure of Bi-Mart pharmacies and many other small local pharmacies on the verge, coupled with the increased demands on pharmacies brought on by COVID19, now is the time to pass HB 4094."
--Bruce Armstrong
| | |
| --- | --- |
| Post Date: 2022-01-26 17:14:47 | Last Update: 2022-01-26 17:24:41 |
Read More Articles