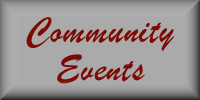 Post an Event

Oregon Republican Party State Central Committee Meeting
Saturday, May 21, 2022 at 7:30 am
Including election of a new Vice-Chair
Marion Post 661 VFW
630 Hood Street, NE
Salem, Oregon

OREGON FREEDOM RALLY
Saturday, June 4, 2022 at 12:00 pm
Oregon's premiere annual event for grassroots conservatives sponsored by Oregon Liberty Alliance and others. Featuring Dinesh D'Souze, Elisha Krauss, Scott Rasmussen and Isabel Brown. Lunch included at $65 per person, under 16 are free. Doors open at 11am to network with exhibitors. Register at: www.OregonFreedomRally.com
Wingspan Event & Conference Center, 801 NE 34th Ave, Hillsboro, OR 97124

DALLAS Community-wide ONE Service
Sunday, June 5, 2022 at 10:30 am
ONE Community joined together for a community wide Worship Service. Fellowship and coffee at 10:30, Service at 11am.
Dallas High School Football Stadium

Fight for Freedom Event
Friday, June 10, 2022 at 6:00 pm
Training on survival and emergency medicine by XSA International Krisanne Hall 2-Day Constitutional Training Friday 6-10pm, Saturday 8am-11pm, Sunday 8am-2pm Tickets: $30 www.peoplesrightsoregon5.com/fight-for-freedom-event
Deschutes County Fairgrounds

Fight for Freedom Event
Friday, June 10, 2022 at 6:00 pm
Training on survival and emergency medicine by XSA International Krisanne Hall 2-Day Constitutional Training Friday 6-10pm, Saturday 8am-11pm, Sunday 8am-2pm Tickets: $30 https://www.peoplesrightsoregon5.com/fight-for-freedom-event
Deschutes County Fairgrounds

Fight for Freedom Event
Friday, June 10, 2022 at 6:00 pm
Training on survival and emergency medicine by XSA International
Krisanne Hall 2-Day Constitutional Training

Friday 6-10pm, Saturday 8am-11pm, Sunday 8am-2pm

Tickets: $30

https://www.peoplesrightsoregon5.com/fight-for-freedom-event

Deschutes County Fairgrounds

World Athletics Championships
Friday, July 15, 2022 at 8:00 am
The World Athletics Championships are coming to Eugene this summer (July 15-24 2022), the first time in history that the championships will be held in the United States. This mega-sporting event will showcase the best track and field athletes in the world. The event will bring 2,000 athletes from more than 200 nations, all competing for 49 gold medals. About 20,000 to 25,000 attendees are expected per session, with most days hosting two sessions (both morning and afternoon).
Eugene

Gathering of Eagles/Rally Around the Flag
Saturday, September 10, 2022 at 10:00 am
Watch for details, sign up for Oregon Liberty Coalition (OLC) alerts and information. orlibertycoalition@gmail.com
Ames Ranch, Turner, Oregon

Oregon General Election
Tuesday, November 8, 2022 at 8:00 pm
Statewide
View All Calendar Events
Former nominee of the Pacific Green Party
E
ugene resident Ibra Taher has announced
a run for United States Senate
as a Republican.
Taher was born in Eugene, Oregon in 1989 to two immigrant parents. His father was a computer science student at U of O. His mother was a housewife who took care of him and his siblings.
Before high school, Ibra moved with his Persian mom to Kuwait where he discovered that they have free education from kindergarten to Ph.D. He went to Kuwait University from which he got his B.A. in Philosophy. Then after, he moved back to his hometown (Eugene) to pursue higher education. He was then a teacher in Kuwait, which led him to get his Master's in Philosophy.
In 2016, Ibra moved to Rochester, MN to get specialized medical attention for cancer. After a successful long treatment, he moved back to Eugene where he lives now with his wife and two kids.
A D V E R T I S E M E N T
A D V E R T I S E M E N T
Taher says he is interested in areas in Philosophy that are related to the people and society like ethics, critical thinking, and philosophy of social science. "Politics," says Taher, "which is a social behavior, is broken, corrupted, and the main obstacle that prevents us from having ethical societies where justice, morality, and peace thrive."
I
n 2018, Taher became a member of the Pacific Green Party of Oregon, which he emphasizes was an outlet for his interest in peace activism. He ran in 2020 for the US Senate seat on the party ticket with being co-nominated by the Progressive Party of Oregon.
Taher says that there were major disagreements with the Pacific Green Party and their refusal to stand up for the people and against what he saw as repression in how the government of Oregon was responding to COVID.
Taher became a member of the Republican Party of Oregon which he sees as a more effective vehicle for political activism.
Taher claims he was the first candidate in Oregon to call out the corruption of the medical establishment concerning the COVID response. He published his first article regarding COVID on March 26th, 2020, titled
"COVID19: A Pretext For Authoritarianism"
.
Taher also co-founded a national group
'Greens and Allies Against COVID Repression'
in July of 2020.
--Bruce Armstrong
| | |
| --- | --- |
| Post Date: 2021-12-03 10:48:46 | Last Update: 2021-12-03 12:11:15 |
"I would've defeated him"
A
fter 36 years in Congress -- a virtual poster child for term limits -- Oregon's 4th district Congressman Peter DeFazio (D-Springfield) has
announced his retirement
leaving an open seat in the newly minted district.
In a
facebook post
, DeFazio praised his own accomplishments and promised to stay engaged. "This was a very difficult decision at a difficult time for our nation, but I'm ready to pass the baton to the next generation so I can prioritize my personal health and well-being. I'm so proud of what we accomplished together. I will continue to remain active and dedicated; there is a lot of work that I intend to accomplish before my term ends and in the future."
Presumed front-runner on the Republican side,
Alek Skarlatos
responded:
"As I travel the district, voters have consistently told me that Congressman Peter DeFazio lost touch with Oregon's 4th Congressional District, because he supported defunding the police, the Green New Deal, more spending that resulted in record inflation, and I have no doubt I would've defeated him." Skarlatos fell just
5.3 percentage points short
of defeating DeFazio in the fall of 2020.
Skarlatos continued, "While our opponent has changed, my vision of securing our border, standing with law enforcement, fixing this inflation crisis, and most importantly holding Joe Biden accountable remains as strong as ever, and I'm thankful to have the support of our next Speaker of the House, Kevin McCarthy."
--Staff Reports
| | |
| --- | --- |
| Post Date: 2021-12-03 06:34:24 | Last Update: 2021-12-02 20:35:23 |
"Government overreach from Governor Brown and others must stop"
L
ocal businessman and Realtor John Velez has announced his intention to run for the Republican nomination in the new Senate District 13 that stretches from Tigard to Wilsonville.
Velez was born in Puerto Rico, moving to Oregon in 1991.
He has been working in his real estate and general contracting businesses with his husband John. Velez commented, "I am excited to step up and help change the direction the state is headed. I talk to many frustrated parents and business owners every day about the increasing frustration with state government. It is time for me to do something."
John Velez says he is focused on bringing local control back to the communities of Tigard, King City, Sherwood, and Wilsonville. "It is important for local parents to have more control in the education of their kids. Parents are the vital link between the home and the school their children attend. Government over reach from Governor Brown and state agencies must stop."
A D V E R T I S E M E N T
A D V E R T I S E M E N T
Velez says he looks forward to a spirited conversations with parents, business owners and community leaders in 2022.
SD 13 incumbent Senator Kim Thatcher (R) Keizer will be running for Senate District 11, due to redistricting.
--Bruce Armstrong
| | |
| --- | --- |
| Post Date: 2021-12-02 16:50:06 | Last Update: 2021-12-07 14:52:30 |
Oregon's unemployment rate was never as low as 4.4%
E
arlier this year, in the regular session, the Legislature passed
SB 278
to create what proponents call a 60-day safe harbor for tenants who were waiting in line for rental assistance after the statewide eviction moratorium expired. Application processing times at many local community action agencies have been significantly longer than expected back in June.
This means more than 10,000 Oregon households are at risk of timing out of their safe harbor protections and facing eviction for nonpayment simply because of administrative delays in processing their applications. Other states facing this problem, like Minnesota and Nevada, have passed bipartisan legislation to create safe harbor policies for tenants with pending applications. This is expected to be the subject of the special session called by Governor Brown to be held on December 13.
Additionally, nearly all federal rental assistance has been committed to tenants in need, even as the pandemic continues.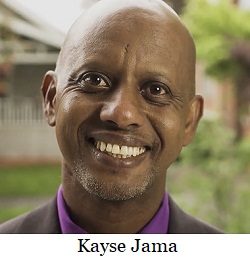 In response to these developments, Representative Julie Fahey (D-Eugene) and Senator Kayse Jama (D-Portland), the chairs of the legislature's housing committees, issued the following statement:
"No Oregonian should be evicted while rental assistance is on the way. A special session is the only way to prevent this. Thanks to Governor Brown, the legislature is officially on track to fulfill our promise to Oregon renters.
"After months of work, we have developed a proposal to extend the state's bipartisan safe harbor protections and provide additional funds for direct rent assistance that will benefit both tenants and housing providers. As we head into the holiday season and the coldest winter months, this special session package will prevent heartbreaking evictions and support small housing providers who have made major sacrifices throughout the pandemic."
A D V E R T I S E M E N T
A D V E R T I S E M E N T
A
ccording to the Oregon Employment Department which reports statistics on unemployment, "Oregon's unemployment rate dropped to 4.4% in October, down from 4.7% in September. This is an unusually low unemployment rate for Oregon. Since 1976, when comparable records began, through October 2016, Oregon's unemployment rate was never as low as 4.4%. However, during the economic expansion just prior to the pandemic recession, Oregon's unemployment rate was 4.4% or lower for the 41 consecutive months from November 2016 through March 2020. Oregon's unemployment rate reached a record low of 3.3% in November and December 2019."
It would seem that the economy itself has created a remedy for eviction: Jobs.
While Republicans have questioned the need for a special session, Jama and Fahey point out that "Extending these protections...can only be done during a special session -- the Emergency Board does not have the authority to extend these protections and keep people housed."
--Staff Reports
| | |
| --- | --- |
| Post Date: 2021-12-02 14:11:28 | Last Update: 2021-12-02 14:34:24 |
Harden-Moore presents her activist style to the voters of Yamhill County
T
ai Harden-Moore, a government employed
diversity and inclusion consultant
, is running for Yamhill County Commissioner in the open seat created by the planned departure of Progressive Yamhill's Casey Kulla.
Harden-Moore made her debut in a failed run for Newberg School Board in 2020. She decries the current situation with the elected School Board banning Black Lives Matter and LGBTQ+ banners from inside the school rooms. Harden-Moore is part of the group using personal destruction tactics against those Board members. Schools Superintendent Joe Morelock was fired in mid November for not following School Board instructions. Apparently he is out to prove them right. He refuses to step down and is acting like a Superintendent by engaging with parents, students and administrators sympathetic to him and shared causes. Harden-Moore supports his defiant actions.
Ten million students have switched from public schools to private school, charter school or home school this year. Governor-elect Younkin of Virginia won primarily because of his insistence that parents and not the Teachers Union through their in-house operatives should decide the curriculum and learning environment.
Harden-Moore presents her activist style to the voters of Yamhill County. According to one local analyst, the race will be a test of whether or not the public desires to take the turmoil and the tactic of personal destruction now engulfing Newberg and expand it to the rest of the County.
--Tom Hammer
| | |
| --- | --- |
| Post Date: 2021-12-02 13:50:21 | Last Update: 2021-12-02 14:11:28 |
"Driving up costs to family farms could be devastating to Oregon's ag economy"
T
he Oregon Law Center has
filed a lawsuit
naming the Bureau of Labor and Industries asking that the courts to force an overtime policy on Oregon agriculture that some say ignores the realities of the industry and threatens its future in the state.
In 2017, the Oregon Legislature passed
HB 3458
neatly along party lines in the House and, puzzlingly, unanimously in the Senate after being amended. The House overwhelmingly concurred in the Senate version, which was signed into law, by Governor Kate Brown.
This legislation directs employers in manufacturing and food processing sectors to pay the greater of daily or weekly overtime when employee is eligible for both in same workweek and declares employers compliant with certain overtime laws by doing so and prohibits employer from requiring manufacturing and food processing employees to work more than 55 hours in workweek. At issue is an existing law that exempts agriculture from the policy.
According to the lawsuit, Oregon has more than 86,000 agricultural workers. The agricultural worker population is overwhelmingly Hispanic. According to the most recent relevant data, more than 88% of Northwest region agricultural workers identify as Hispanic.
The lawsuit connects this to the equality clause of the Oregon Constitution to create an alleged act of racial discrimination. Article I, Section 20 of the Oregon Constitution prohibits laws "granting to any citizen or class of citizens privileges or immunities, which upon the same terms, shall not equally belong to all citizens." This provision protects against disparate treatment of "suspect true classes" of citizens, even by laws that are facially neutral. It does not require proof of intentional discrimination.
"Attorneys are attempting to circumvent a legislative process already underway by forcing a deeply partisan and costly overtime policy on Oregon's farm and ranch families," said Representative Daniel Bonham (R-The Dalles). "Their intention to expand a 2017 manufacture overtime
bill is completely disconnected with the intention of this original legislation that has nothing to do with agriculture production. Oregon's family farms are already suffering from the COVID-19 pandemic, market and shipping disruptions and extreme weather events. Despite these struggles, the Oregon Law Center is pushing an agenda that could be the final nail in the coffin for countless Oregon families and local producers."
"This unnecessary action sidelines an inclusive legislative process on agriculture overtime," added Representative Shelly Boshart Davis (R-Albany). "Capping the hours of employees working in agriculture and driving up costs to family farms could be devastating to Oregon's ag economy with negative consequences. That's why this is a very complex process that needs a careful approach with everyone's input. This lawsuit takes a sledgehammer to the conversations underway and forces a one-size-fits-all solution for the entire industry in the state with little care for how it will negatively impact our local farms and families."
--Staff Reports
| | |
| --- | --- |
| Post Date: 2021-12-02 06:33:49 | Last Update: 2021-12-01 18:50:21 |
Two nominees dropped out of the running
M
ultnomah County's Board of Commissioners joined commissioners from Washington County in
selecting Akasha Lawrence-Spence
to fill the vacant seat for State Senate District 18 at a Nov. 29 public hearing.
Commissioners present voted unanimously to appoint Lawrence-Spence to fill the term of former State Senator Ginny Burdick, who resigned at the end of October to take a position on the
Northwest Power and Conservation Council
, after being appointed by Governor Kate Brown.
District 18 includes portions of west Portland and Tigard. The district includes parts of Clackamas, Multnomah and Washington counties. Oregon law requires that a legislative vacancy be filled by county commissioners representing the district in which the vacancy exists.
Clackamas County commissioners were invited but did not attend the hearing.
Lawrence-Spence is the founder and principal designer of Fifth Element, a real estate development firm. She has served as an interim State Representative for House District 36 (January 17, 2020 to January 11, 2021) and on the Portland Planning and Sustainability Commission.
A D V E R T I S E M E N T
A D V E R T I S E M E N T
The process for appointing a replacement for a state legislator is for the former legislator's political party to nominate three to five candidates that county commissioners select from. The state Democratic Party nominated Lawrence-Spence and two nominees who later dropped out of the running.
Healthcare administrator Sarah Lemley
Family physician Martin Mendelson
At the Nov. 29 hearing, Lawrence-Spence made an opening statement and answered questions from county commissioners before commissioners voted.
Lawrence-Spence will serve through 2022. The May 2022 primary election and November 2022 general election will be held to fill the 2023-2027 term for District 18.
--Bruce Armstrong
| | |
| --- | --- |
| Post Date: 2021-12-01 17:39:24 | Last Update: 2021-12-01 18:27:12 |
Opens a Window for Party Flip
I
n what is being described as another blow to Democrat hopes in the 2022 mid-terms, Oregon's 4th District Representative Peter DeFazio (D-Springfield) has told
Politico
that he will be retiring in order to "focus on my health and well-being."
DeFazio's departure leaves an uncertain future for Democrats who have lorded over Southern Oregon for nearly four decades from a safe Lane County roost. DeFazio defeated Republican rival
Alek Skarlatos
by a mere 5.3 points in the last election and a new Democratic challenger may struggle without incumbency and DeFazio's substantial war chest.
"After 36 years of failure--burning forests, poorest congressional district in the state, partisan policies that have destroyed southwest Oregon--and turning his back on the people he was elected to serve Peter DeFazio is retiring," said Skarlatos.
The newly redistricted 4th Congressional District contains the counties of Lincoln, Benton, Lane, parts of Douglas, Coos and Curry.
--Staff Reports
| | |
| --- | --- |
| Post Date: 2021-12-01 13:51:06 | Last Update: 2021-12-01 17:32:34 |
Educators are stretched beyond capacity trying to fill the gaps
T
he Portland Association of Teachers, the Union represents more than 4500 professional educators in the Portland Public School system, met with district administration to
bargain
for what they say is "immediate and much needed workload relief that centers student safety and social-emotional needs, and that directs the District resources where they are needed the most, into the classroom and for wrap-around supports." PAT President is Elizabeth Thiel.
According to the union
, "For a year and a half, the ongoing pandemic has disrupted our school system and our entire community. This year, students at every grade level need so much more from our public schools, both academically and in terms of social-emotional support. Additionally, we are seeing more students impacted by trauma and in need of intensive support than ever before.
"We are facing an historic staffing shortage, and hundreds of crucial positions in our schools remain unfilled. Educators are stretched beyond capacity trying to fill the gaps. For example, our counselors, social workers, and academic support teachers are frequently being assigned to cover classes, rather than providing specific supports for students that are so urgently needed.
"Educators are working every day to connect with students from behind masks, to teach over the noise of air purifiers, to establish classroom climate that meets all students' social and emotional learning needs, to adapt to the absence of students and colleagues who are out due to COVID, all while working to keep up with curricular goals."
The union wants to focus on what they say students and educators need most in this moment, which includes the following:
Students deserve classroom instruction that meets their current needs
Time for educators to adapt curriculum and instruction to meet post-CDL student needs
Time for educators to give feedback to students and families.
Time for educators to collaborate with SpEd, ELL, Social Workers and content teams
Time for students to get individual support from their teachers.
Students deserve all available PPS resources directly addressing their needs
Temporarily remove job duties that do not immediately have an impact on student learning.
Pivoting central office support to filling in for para-educator vacancies and absences when possible
Students deserve schools that are safe, secure, and that focus on the whole child.
Dedicated time within the school day/week to meet the individual social-emotional and academic needs of students.
Time for school staff to work together on school climate, to create an environment that is safe and supportive of student learning
According to a letter to members sent by the PAT Bargaining team, "we are looking to have all "non-essential" activities stop. That means fewer committee meetings, fewer staff meetings, suspending/postponing many educator-evaluations, and removing busy-work from PLC meetings.
A D V E R T I S E M E N T
A D V E R T I S E M E N T
Secondly, we are looking to restructure elements of the work week so that professional educators can focus on meeting student and family needs: at the Elementary and Middle School levels, we proposed a weekly early-release; for High Schools, we proposed converting 8-period "skinny days" to become days for Flex-time/office hours and asynchronous learning. We also proposed converting a few days to professional development days focused on school climate, and additional planning days so that professional educators can adapt curriculum to meet the needs of students.
Clearly, public schools -- including Portland Public Schools, the state's largest school district -- are in disarray.
The union is hopeful that these changes will be implemented immediately after winter break. Some of these proposed changes will surely cost money.
--Staff Reports
| | |
| --- | --- |
| Post Date: 2021-11-30 18:12:26 | Last Update: 2021-12-01 13:51:06 |
Drazan steps down. To run for Governor?
In a move that insiders read as an announcement of a Gubernatorial bid, Oregon Representative Christine Drazan (R-Canby) has stepped down from the role of Oregon House Republican Caucus Leader. Representative Vikki Breese-Iverson (R-Prineville) was selected by House Republicans to serve as its new Leader.
Representative Drazan served as Caucus Leader since 2019.
"It has been a privilege to serve as Republican Leader in the Oregon House during these challenging times," said Representative Drazan. "Today I stepped down from this role to focus my efforts on preparations to serve our state in a new way. I have enjoyed working alongside my Republican colleagues who have been committed to amplifying the voices of tens of thousands of Oregonians that feel unheard by our current state leadership."
"It's an honor to be chosen by my friends and colleagues for this role," said Leader Breese-Iverson. "I'm proud of the work that this Caucus has achieved together in recent years, standing up to the one-party dominance that controls this state. The size of state government has
ballooned after a decade of Democrats' liberal agenda-driven focus and as a result made Oregon more expensive for everyone. I look forward to continuing our work in this new role to fight for much-needed balance. House Republicans will not stop pushing for solutions that focus on the actual needs of Oregonians."
Representative Breese-Iverson first began serving as a State Legislator in 2019.
Without hardly stopping to catch her breath, Breese-Iverson issued a statement in response to calls from Democrats for a
special session
to extend pandemic-related housing policies.
"We must allow our economy to return to normal," said newly minted House Republican Leader Vikki Breese-Iverson. "Our unemployment level, jobless claims, and job openings have returned to pre-pandemic years. A special session is unnecessary. After back-to-back years of record state revenue, the Emergency Board has the ability to allocate funds to support those already in line to receive rent assistance."
--Staff Reports
| | |
| --- | --- |
| Post Date: 2021-11-30 17:54:27 | Last Update: 2021-11-30 18:09:06 |
OHA wants to implement digital vaccine records
T
uesday, November 30th marks the final day for public input on the Oregon Health Authority's
digital vaccine record program
.
Senator Dennis Linthicum (R-Klamath Falls) released the following statement:
"Kate Brown and her administration rely on edicts, unconstitutional mandates, and brute force. They have tossed aside normal democratic processes in favor of gross government overreach through the tyrannical rule of one person."
"The OHA has no businesses creating a system that enables private businesses to discriminate based on a person's private medical decisions."
"No Oregonian should be coerced into any medical procedures just to live in this otherwise beautiful state and participate in everyday activities."
"Will an Oregonian be able to shop at the mall, eat at their favorite restaurant, ride public transit, attend classes at the local college, or visit the grocery store without their passport? This is just one more step toward giving the unelected bureaucrats the power to decide who is worthy to participate in society."
"This absurd, un-American, and unconstitutional plan is not about public health but about instituting state control over every detail of life."
The Oregon Legislature's
House Interim Special Committee on COVID-19 Response
intends for the Digital Vaccine Records Project to be implemented, as quickly as possible, and some observers are suggesting that they are trying doing so as quietly as possible, as to avoid public resistance.
Development and testing of the project is said to be within a six month period, with March 8th, 2022 expected to be the official launch date.
--Staff Reports
| | |
| --- | --- |
| Post Date: 2021-11-30 14:19:52 | Last Update: 2021-11-30 14:43:09 |
Courtney: "I hope we will be ready."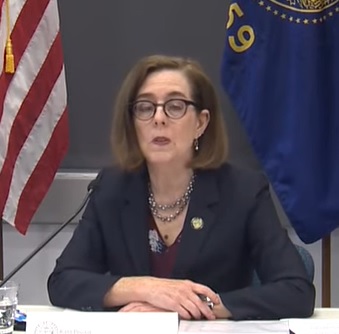 Governor Kate Brown has announced that she will be calling the Legislature into special session on December 13 to address eviction protections for renters.
"As we enter our coldest months, it is absolutely essential that we take action to ensure no additional Oregon families are evicted when rental assistance is on the way," said Governor Brown. "I have spoken directly with Oregon renters in recent weeks about the pain and hardship their families have faced due to the economic impacts of the pandemic. We must take legislative action now to approve additional state funding for rental assistance, and to extend eviction protections for Oregonians who have applied for assistance.
According to many experts, the COVID-19 outbreak itself has been less responsible for the social and economic havoc of the last two years than the government response to the outbreak.
According to economist Eric Fruits, Ph.D. with the Cascade Policy Institute
, "Both the U.S. and the Oregon constitutions forbid any laws "impairing the obligation of contracts." Rental agreements are contracts. So are arrangements with utilities and student loan providers. Neither the federal government nor state or local governments can simply "wipe out" the payment provisions of these contracts."
"Our federal funds for rental assistance will be nearly spent on December 1. I am continuing to work with federal officials at U.S. Treasury and the White House to secure additional federal emergency rental assistance funding for Oregon, but it is clear that a state solution is needed to address the urgent and immediate needs of Oregon renters. And, we must begin laying the groundwork now for the transition to local eviction prevention services after federal pandemic emergency programs draw to an end."
Oregon Housing and Community Services received $289 million in federal rental assistance funds to help Oregon renters impacted by COVID-19. As of last week, OHCS and their local partners had paid out close to $150 million in federal emergency rental assistance to over 22,000 households –– with Oregon ranking eighth in the nation for federal funds paid or obligated. OHCS and its partners have received more than 25,000 additional applications and continue to review and approve thousands of those applications each week. Nearly $20 million was paid to renters over the previous two weeks. OHCS has calculated that all remaining federal rental assistance funds will have been requested by December 1.
After conversations with legislative leaders, stakeholders, landlord associations, and housing advocates, the Governor is proposing the following framework to prevent further evictions:
Extend eviction safe harbor protections for each individual who has applied for rental assistance.
Ensure landlords are paid in full for the rent they are owed.
Provide up to $90 million in additional rental assistance to ensure low-income tenants access through the winter.
Provide $100 million to transition from large-scale pandemic-related emergency rental assistance to long-term, locally-delivered eviction prevention services.
The package would address the immediate needs of Oregon renters through the winter months. Legislators may also be asked to take on additional time-sensitive issues during the special session that require action before February 2022.
Senate President Peter Courtney (D-Salem) issued a statement on the special session that cast doubt on the ability of the legislature to effectively execute such an emergency session. "The Governor has called us in on December 13. That's two weeks from today. Special sessions are the most difficult of all sessions. Everything must be carefully planned. We have a lot of work to do. I hope we will be ready."
--Staff Reports
| | |
| --- | --- |
| Post Date: 2021-11-30 13:10:20 | Last Update: 2021-11-30 13:52:47 |
Read More Articles