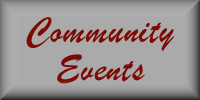 Post an Event

Oregon Legislature Interim Committee Meetings
Wednesday, December 7, 2022 at 8:00 am
Legislative Committee hearings
Oregon Capitol

Oregon Legislature Interim Committee Meetings
Thursday, December 8, 2022 at 8:00 am
Legislative Committee hearings
Oregon Capitol

Oregon Legislature Interim Committee Meetings
Friday, December 9, 2022 at 8:00 am
Legislative Committee hearings
Oregon Capitol

82nd Session of the Oregon Legislature Begins
Monday, January 9, 2023 at 8:00 am
The 2023 Session of the Oregon Legislature begins. Legislators are sworn in and bills are introduced.
Oregon Capitol, Salem
View All Calendar Events
Lack of information tells a bigger story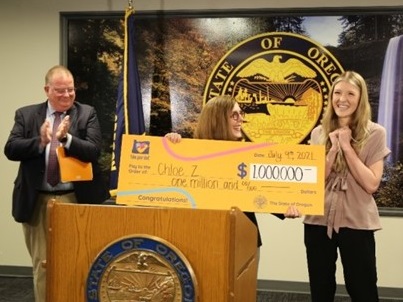 As Oregon Governor Kate Brown and Oregon Health Authority Director Patrick Allen handed over a $1,000,000.00 check to McMinnville resident Chloe Zinda as the winner of the
Take Your Shot, Oregon
campaign to increase COVID-19 vaccination participation, the state has been largely silent on the possible effects of taking the vaccine.
With
thirty-one data dashboards on OHA website
devoted to COVID-19, not one dashboard devoted adverse side effects -- including death data. More young people have died from the vaccine than the virus in Oregon, but not a mention of that on state government websites.
You can find graphs and charts for a myriad of data, including
Lineage Prevalence Over Time
-- where a curious citizen can follow the rise and fall of the Delta variant -- on the OHA site, but nothing that would help a concerned Oregonian make an informed decision about whether or not to get the vaccine, by presenting data about the risks, including death data.
The federal Department of Health and Human Services operates a database of Adverse Events that correlate to vaccine administration. This database lists 4,465 reports of adverse events following administration of a COVID vaccine -- 45 of which resulted in death. The Vaccine Adverse Event Reporting System, known as VAERS, by it's own admission doesn't even have reports for all events. "VAERS is a passive reporting system, meaning that reports about adverse events are not automatically collected, but require a report to be filed to VAERS. 'Underreporting' is one of the main limitations of passive surveillance systems, including VAERS. The term, underreporting refers to the fact that VAERS receives reports for only a small fraction of actual adverse events."
State and federal governments have access to the most complete set of data on any health related issue, including adverse vaccine events. For some citizens making decisions, it is incumbent on these governments to provide as honest and complete picture of what "taking the shot" truly means. Such data might be worth -- who knows -- a million dollars.
--Margo Logan
| | |
| --- | --- |
| Post Date: 2021-07-10 19:28:14 | Last Update: 2021-07-10 19:42:55 |
Parent permission may not be required
According to documents recently released by the Oregon Department of Education (ODE), vaccine clinics and mask wearing will remain a significant part of Oregon school-children's daily lives.
This is despite the state's Governor recently announcing that Oregon is "fully open".
Bureaucratic restrictions supposedly to mitigate the spread of Covid-19 are having a hard time going away.
It remains to be seen how motivated the state teacher's union will be in getting the teachers back to actually teaching in classrooms, the Oregon Education Association has been hesitant to return to normal, and Oregon has much slack to pick up regarding education rates. Some parents of those school children are quickly losing faith in the public education system.
The recently released
"Ready Schools, Safe Learners Resiliency Framework for the 2021-22 School Year"
lays out that there will be an aggressive agenda continuing into Fall of 2021 and possibly beyond, to vaccinate school children.
It is stated within the document that under OHA guidance, 15, 16, and 17 year old children do not need their parent's permission to get the experimental Covid-19 vaccine.
Parental or guardian consent is required to vaccinate people 12-14 years old, but the parental or guardian consent requirement does not necessarily mean a parent or guardian must go with the youth to receive the vaccination. Written consent may be obtained in advance.
Mask wearing will also be heavily promoted. The language describing the policy reads as follows:
"OHA and ODE strongly advise face coverings for all students in grades kindergarten and up, and all staff when students are inside the building. Certain accommodations for medical needs or disability may be necessary."
"When students falter in adhering to your district's or school's face covering policy, center grace and patience and reteach the expectation. Refrain from implementing consequences that deny access to instruction as a result of these challenges. Schools and teams should continually provide instruction and positive reinforcement to help all students adapt to the changes in school facilities while ensuring punitive measures are not the methodology to remind, motivate and reinforce healthy practices."
"Per OHA guidance, it is acceptable for both fully vaccinated and unvaccinated people to be outdoors without a face covering."
--Bruce Armstrong
| | |
| --- | --- |
| Post Date: 2021-07-10 14:25:48 | Last Update: 2021-07-11 09:07:30 |
CDC "estimates" flu and COVID-19 death statistics
Photo documentation daily in the first three weeks of Governor Kate Brown's March 2020 shutdown showed Portland/Vancouver metro area Emergency Rooms, Urgent Care, MASH tents and COVID-19 test sites were empty with at times one, two, three cars at a test site. A neighbor at Providence Hospital test site confirmed the test site consistently looked like this in the photo. The number of people in Emergency Rooms and Urgent Cares followed the same pattern. MASH tent pattern showed only empty MASH tents.
Even less busy was the Oregon Convention Center COVID-19 test site even though it had three electronic signs telling the public they were a test site. The local news reported this test site was only for OSHU employees. Some folks wonder why OSHU employees would have to drive down the hill to get a test. The day vaccinations started in February 2021, the test site closed permanently.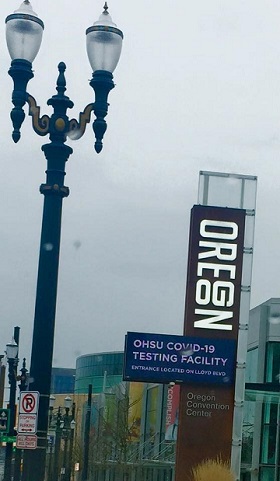 Some Oregonians have a question as to where in Multnomah County did 1,240,299 people go to get tested? Where did over a million people go to get the
reported number of tests
, given the documentation that test sites were few to none getting tested?
The CDC "estimates" the number of flu and COVID-10 deaths on their website. CDC reports that 95% of COVID-19 deaths had comorbidity issues and the other 5% comorbidity was not mentioned but CDC assumes those 5% had comorbidity as well. Did mainstream media look at these numbers on the CDC website? Why did 274,485 flu and pneumonia deaths not make the news?
--Margo Logan
| | |
| --- | --- |
| Post Date: 2021-07-09 20:20:07 | Last Update: 2021-07-10 07:58:25 |
She will join a long list of appointed leaders
This week, a near-unanimous decision from County Commissioners for Benton, Marion, Polk and Yamhill Counties selected Anna Scharf to fill the vacant position as Representative of House District 23. She will be officially sworn in as the newest State Representative July 12 at 11:00am in the Chamber of the House of Representatives.
"It's an honor to be selected to represent my friends and neighbors of House District 23," said Representative-designee Anna Scharf. "I look forward to continuing my service for these communities, now as their State Representative, and working with people across the district to empower their voices in Salem."
Anna Scharf previously worked as a policy analyst in the office of District 23, working on behalf of constituents on a variety of legislative issues. Scharf works for Scharf Farms in Polk County, owned by her husband's family.
Of the current sitting members, 13 -- including Scharf -- were originally appointed to their seats, which is 21.6%. With over 1/5 of the current members being appointed by county commissioners and then able to run as incumbents, some observers see this as a significant gap in accountability to actual voters.
Representative
Appointment Date
Representative Daniel Bonham (R-The Dalles)
2017-11-28
Representative Vikki Breese-Iverson (R-Prineville)
2019-08-13
Representative Paul Holvey (D-Eugene)
2004-01-23
Representative Gary Leif (R-Roseburg)
2018-05-09
Representative Rick Lewis (R-Silverton)
2017-02-23
Representative Raquel Moore-Green (R-Salem)
2019-07-25
Representative Rob Nosse (D-Portland)
2014-07-07
Representative Mark Owens (R-Crane)
2020-01-30
Representative Andrea Salinas (D-Lake Oswego)
2017-09-18
Representative Anna Scharf (R-Amity)
2021-06-06
Representative Barbara Smith Warner (D-Portland)
2014-01-15
Representative Andrea Valderrama (D-Portland)
2021-04-01
Representative Brad Witt (D-Clatskanie)
2005-01-27
*In 2016, Rep. Gail Whitsett effectively created an appointment when she filed for re-election, withdrew at the last
minute and E. Werner Reschke filed for her seat, again, at the last minute.
For Republicans, who serve in the minority and are probably more prone to get frustrated and leave (or be subject to expulsion) seven out of 23, or 30.4% were originally appointed.
--Staff Reports
| | |
| --- | --- |
| Post Date: 2021-07-09 09:54:16 | Last Update: 2021-07-09 10:34:17 |
Man loses fingers in Eugene
On July 5, near midnight, there was an explosion at a residence in the 1300 block of Chambers Street in Eugene, Oregon.
Eugene Police Fireworks Patrol and Eugene Springfield Fire responded. An adult male was immediately transported, and EPD fireworks patrol conducted a welfare check for other victims. No other victims were located.
The man had improvised fireworks using Tannerite powder. He had just mixed it and moments later it exploded, tearing off some fingers and seriously injuring his hand.
Each year, there are hand injuries and trips to the emergency room. This incident is a good reminder about how dangerous fireworks and explosives can be.
--Bruce Armstrong
| | |
| --- | --- |
| Post Date: 2021-07-09 06:06:08 | Last Update: 2021-07-08 19:27:09 |
Number of Shootings Continues to Escalate in Portland
Portland Police officers responded to at least four shootings through the morning hours of July 8, 2021.
Among the shooting incidents, one person was shot, and residences were struck by bullets.
At about 2:55 a.m., officers heard gunshots in the Hazelwood neighborhood near Northeast 102nd Avenue and East Burnside Street (case 21-185779). They went into the area and found that an apartment on Northeast 102nd Avenue had been hit. There was nobody inside when officers arrived and nobody appeared to have been injured. Officers found more than 10 cartridge casings at the scene.
At about 4:04 a.m., officers responded to the report of shots fired in the Centennial neighborhood, near the 16000 block of Southeast Alder Street (case 21-185801). They arrived to find that two separate apartments had been struck by bullets, although nobody was injured. Officers found more than 10 cartridge casings at the scene.
At about 4: 52 a.m., officers responded to the report of shots in the Montavilla neighborhood, near Southeast 89th Avenue and Southeast Hawthorne Street (21-185814). Officers arrived and found that a residence and a vehicle had been hit by bullets, but nobody was injured. Officers found at least 20 cartridge casings at the scene.
At about 7:09 a.m., officers responded to the report of shots in the Reed neighborhood, near Southeast 28th Avenue and Southeast Holgate Boulevard (case 21-185866). Officers arrived and found a person at the gas station suffering from an apparent gunshot wound. That victim was transported by ambulance to the hospital. Officers secured the crime scene and searched the area for a suspect. The Enhanced Community Safety Team (ECST) responded to investigate.
Just days before,
over 80 shots were fired
in a Saturday night shooting with local apartments and cars hit by bullets.
Each of these cases is an open investigation and any additional information will be released at the direction of the investigators.
--Bruce Armstrong
| | |
| --- | --- |
| Post Date: 2021-07-08 16:44:22 | Last Update: 2021-07-08 16:53:18 |
Council addresses matters pertaining to national defense
The Biden-Harris administration has named Governor Kate Brown to the President's Council of Governors.
The
Council of Governors
) was created by the
National Defense Authorization Act for FY 2008
and formally established by
Executive Order 13528
, issued on January 11, 2010 by the Obama administration.
The Council is intended to serve as a mechanism for governors and key federal officials to address matters pertaining to the National Guard, homeland defense and defense support to civil authorities.
The Council consists of 10 governors appointed by the President – five from each party – with two governors serving as co-chairs. The Executive Order specifically names a number of federal participants in the Council, including the Secretaries of Defense and Homeland Security, the President's Homeland Security and Counterterrorism Advisor, the Commander of U.S. Northern Command and the Chief of the National Guard Bureau, among others.
"I would like to thank President Biden for appointing me to this council," said Governor Brown. "Oregon, like other states, has faced a growing list of unprecedented challenges in the last 18 months, and strong state-federal partnerships are critical for our preparedness and response efforts. I look forward to continuing to work with my fellow governors to bring forward issues of mutual concern, and ensure that we are working together in a bipartisan way to solve challenges and advance innovative solutions in the interest of national security."
President's Council of Governors will now consist of the following members:
Minnesota Governor Tim Walz, Co-Chair
Ohio Governor Mike DeWine, Co-Chair
Delaware Governor John Carney
Louisiana Governor John Bel Edwards
Michigan Governor Gretchen Whitmer
Oregon Governor Kate Brown
Utah Governor Spencer Cox
Vermont Governor Phil Scott
Wyoming Governor Mark Gordon
Tennessee Governor Bill Lee
Tennessee Governor Bill Lee's term expires in 2022.
--Bruce Armstrong
| | |
| --- | --- |
| Post Date: 2021-07-08 14:05:38 | Last Update: 2021-07-08 14:31:53 |
Project Turnkey costs $65 million overall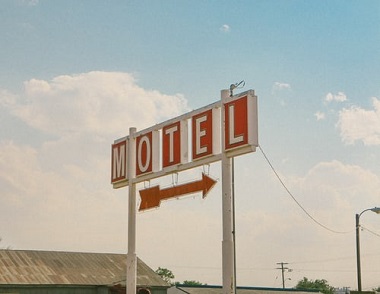 The
Oregon Community Foundation (OCF) has announced
that the City of Bend was awarded $2.97 million in state funding from
Project Turnkey
to purchase a motel property and remodel it for use as a managed transitional shelter. Located at 2346 NE Division St., the City officially closed on the property on July 7. The City will open the shelter after remodeling the 8,895 square-foot building and making improvements to the property. Once remodeled, Project Turnkey-Bend will provide 28 rooms for shelter use.
"We are thrilled to receive Project Turnkey funding through OCF," said Bend City Councilor Megan Perkins.
The City will work with people currently residing at the property to ensure they maintain stable housing while the property is being remodeled. The City is working with
NeighborImpact
to provide case management for any of the current residents who would like support services.
Beginning on July 8, City staff will visit nearby businesses and residences to share information about Project Turnkey-Bend.
A community open house will be held in July and include an overview of Project Turnkey-Bend, what the City's plans are for remodeling and improving the property, information on how the shelter will be managed, an overview of the services that may be offered at the shelter, and an opportunity to ask City staff questions about the new shelter. The date, time and location for the open house will be announced later this month and posted on the
City's Project Turnkey webpage
.
--Bruce Armstrong
| | |
| --- | --- |
| Post Date: 2021-07-08 12:46:37 | Last Update: 2021-07-08 13:03:28 |
In-person services resume
​With Oregon's recent announcement lifting all Coronavirus restrictions, the City of Salem will
open all in-person services
July 19, 2021. City buildings, previously closed or modified, will re- open to the public on or before July 19, 2021, including Salem's Civic Center, Municipal Court lobby, Salem Police Department lobby, Center 50 + and the Salem Public Library.
Per the Governor's executive order rescinding the wearing of masks and social distancing, all City employees and guests, whether vaccinated or unvaccinated, are free to remove their facial coverings in City buildings. Hand sanitizer will be available. Employees and guests should continue to self-monitor regularly for signs of illness. Some city departments, including, Public Works, Fire, and Public Safety had provided some in-person services throughout the lock-down, other staff and programs delivered services only virtually.
"After 15 months, it is my pleasure to welcome everyone back to City Hall on-site and in- person." said City Manager Steve Powers.
The City of Salem will continue to maintain
online access
to information and services.
--Bruce Armstrong
| | |
| --- | --- |
| Post Date: 2021-07-08 10:41:55 | Last Update: 2021-07-08 11:13:09 |
"I do not believe that Mike Nearman has a mean bone in his body."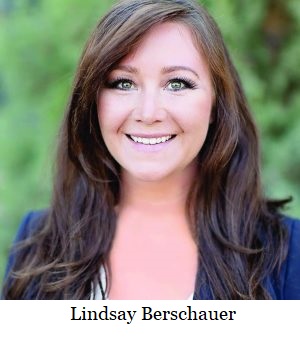 Eidtor's note: The following statement was delivered by Yamhill County Commissioner Lindsay Berschauer at the joint meeting of the HD 23 commissioners to appoint a replacement to fill the vacancy in the district
"[Polk County] Chair Pope and fellow Commissioners,
This is a very tough decision for us to make. I have supported Mike Nearman in the past and appreciate his dedication to conservative values. He thrives when he is able to empower Oregonians to be directly involved in their government whether it be ballot measures, analyzing campaign data, or training folks to be better candidates at all levels. He helped with my election for county commissioner. And I am thankful for his service to our state. I am committed to helping him get Referendum 301 on the ballot so voters can repeal Senate Bill 554 and stand up for the rights of lawfully abiding firearm owners and carriers. I believe Mike Nearman has a significant role to play in the future.
I do not agree with the decision he made on that fateful day. We have all been frustrated with the Capitol closure over the past year. Citizens were shut out of the process and even as Commissioners it was difficult to navigate tracking bills or providing testimony. On several occasions, my testimony was deleted from the online archive only days after providing it. I watched Democratic legislators prioritize the testimony of lobbyists and friendly groups over opposition and cut off access before testimony was complete. To be blunt, this last legislative session was a sham devoid of fair and direct public input and Oregonians should hold House Speaker Tina Kotek and Senate President Peter Courtney responsible for rigging the process. Taxes on small businesses, ridiculous firearms restrictions and damaging natural resource policies all passed and Oregonians were kept in the dark. I hope I never see another legislative session like this again.
I made it a priority to attend the House District 23 PCP nominating meeting. I wanted to listen and feel the emotion and frustration of the PCPs in that room. I know that emotion well. Mike Nearman received the most votes that night and is number one on the list for appointment. The emails that have followed have been immense. Thousands of people have weighed in. And we've done our best to sort through the feedback and process what's in front of us.
To answer the question: Should the voters in HD 23 have been in control of Rep. Nearman's fate? The answer is yes. However, the political reality of that building has landed us here. I contacted some of Mike Nearman's colleagues to make sure I understood the reasons behind their unanimous vote to expel him from the legislature. They were upset about the incident and felt that Mike was not forthcoming with information that affects them too. They felt they had no choice but to vote to expel since the trust relationship had been broken. I am not passing judgment on this either way, I just think the story of what happened from the caucus' perspective is relevant in this decision.
Worth noting is that 6 of the 10 candidates for this position stated during the PCP meeting that they would have voted to expel Mike Nearman. While this question was a tough one, I appreciated seeing the honesty and empathy in the responses. Particularly, Anna Scharf impressed me when she was honest about her disagreement with Mike's decisions and after the questioning was over she had a tearful exchange with Debby Nearman because she loves and cares about them. This is what I look for in a leader. Someone who sticks to their principles even when it puts them at odds with their friends, but maintains decency and respect. While I like Mike Nearman and his wife Debby immensely, I cannot vote to reappoint Mike.
A D V E R T I S E M E N T

A D V E R T I S E M E N T
On a basic level, the job of a State Representative is to work to further the goals of the district and help protect against harmful legislation. It means you are the conduit between the State and main street. I do not believe that Mike Nearman will be in a position to effectively do this job, should he be reappointed. He may not be allowed to caucus with his colleagues, Tina Kotek will not allow him to serve on committee assignments, or allow him to further his own bills. A vote to send Nearman back to Salem is effectively saying "we don't care that HD 23 won't have active representation". It's a vote that says "it's okay for a legislator to not have a seat at the table and for Tina Kotek to punish this district over her disdain for Mike Nearman". Colleagues, that rationale would never be acceptable for any of us in our positions.
At the end of the day, I do not believe that Mike Nearman has a mean bone in his body. I do not believe that he ever intended for people to be harmed. But we have to consider the political reality in front of us. Mike is still facing criminal proceedings and the consequence of sending him back to Salem means a diminished capacity to do his job. Tina Kotek will make this community suffer, and I'm not okay with that.
I have narrowed my focus to two candidates, Anna Scharf and John Swanson.
Anna has the depth of private and governmental experience necessary to effectively represent the district. She has navigated the difficult reality in Salem with the off-balance of power. She has the support of large grassroots groups and I trust that she will campaign hard to keep the seat in conservative control. This is an agricultural district and many of the largest farming employers in my county as well as Polk County have weighed in that Anna would serve them well.
John has been a behind-the-scenes workhorse for years, often never receiving credit for the work he does. He is the guy that will show up and help put up signs for an entire weekend to support his teammates. He is young, energetic and his family represents the future of the party. He has firsthand knowledge of the innerworkings of Salem and I believe he can effectively navigate the process.
I place a lot of weight of consideration on how the Polk County commissioners are feeling. This district is predominantly Polk Cty and I am sensitive to how they are processing this decision.
Ultimately, Anna Scharf was the only candidate to mention Timber Unity in her speech. That tells me she understands grassroots frustration, their importance, the policies that intersect with working families and knows how to navigate the pressure points inside and outside the Capitol. I believe she will serve HD 23 very well."
--Yamhill County Commissioner Lindsay Berschauer
| | |
| --- | --- |
| Post Date: 2021-07-08 06:54:21 | Last Update: 2021-07-06 22:41:59 |
The Governor needs to learn we the people's approval is required
Through the accelerated learning process in the last year-and-a-half by citizens and by businesses Kate Brown may soon learn that we the people approval is not only needed but required.
Through the on-going years the increasing word mash from government has smashed and bashed American citizens including Oregonians bringing on cognitive dissonance as elected and unelected government officials violated the Oregon Constitution including Section 21 that is a "shall" that "...acts are plainly worded...".
On June 25, the Governor gave Oregonians her next Executive Order, nine more pages of her words. Nine pages and none are searchable using the control-F feature and there is no index. This is a longstanding pattern for state governments whether in Oregon or Washington State.
It brings such cognitive dissonance to Oregonians, such confusion that one business owner was asked how the state of Oregon, the governor and or administrative agencies contacted him, how did he know what the "rules" were for his restaurant? The owner said that he had no contact from any of them directly. And nothing in the mail. Their obedience to the governor came from watching the news. On page nine, her last page of her EO Kate Brown added:
Legal Effect. This Executive Order is issued under the authority conferred to the Governor by ORS 401.236, and, pursuant to ORS 401.192, has the full force and effect of law.
In all the governor's executive orders she never copies into the body of the Executive Order the actual laws of Oregon including this most imperative, vital and is a "must" and "shall" section of the law, ORS 401.165:
Any proclamation of a state of emergency must specify the geographical area covered by the proclamation. Such area shall be no larger than necessary to effectively respond to the emergency.
A county is not a geographical area, counties are man-made political areas.
The governor never addresses ORS 401.165(5) subsection of the law. Governors whether in Oregon or Jay Inslee in Washington State hope citizens do not go look up the laws. Repeatedly thrown at the citizen are the words
rules, guidance, suggestions, mandates, requirements, policies etc
. But if any of those violate law, they are null and void.
Restore Washington took
Governor Jay Inslee to court
with the outcome being in July of 2020:
"The Governor finally admitted what we have always known: he doesn't have the authority to enforce these so-called mandates. If businesses or individuals like his recommendations, they can comply, but as he told the United States District Court, he can't make you follow his foolish edicts. After this ruling from the Court, Governor Inslee has to publicly admit what he has told the Courts over and over: his Proclamations are suggestions only."
Why then did OSHA in Oregon and Labor and Industries in Washington State continue to contact businesses and issue them fines?
--Margo Logan
| | |
| --- | --- |
| Post Date: 2021-07-07 15:42:41 | Last Update: 2021-07-07 16:09:59 |
Prohibits all campfires and target shooting
The Bureau of Land Management (BLM) Spokane District will increase fire restrictions on public lands administered by the BLM and the Bureau of Reclamation (BOR) in eastern Washington. The fire restrictions order has been modified to prohibit the building, maintaining, attending or using a fire, including charcoal briquette fires, even when contained within provided metal rings.
The temporary ban will take effect July 8, 2021 at 12:01 a.m. in the following counties: Adams, Asotin, Benton, Chelan, Columbia, Douglas, Ferry, Franklin, Garfield, Grant, Kittitas, Klickitat, Lincoln, Okanogan, Pend Oreille, Spokane, Stevens, Walla Walla, Whitman, and Yakima.
The new restrictions are expected to be in effect until fire conditions change. The agency is encouraging target shooters to visit local private and public target range facilities during this time.
In addition to prohibiting all campfires and target shooting, restrictions on the use of off-road vehicles, and smoking are also prohibited on public lands administered by the BLM and the BOR in eastern Washington. The complete modified
fire restriction order can be found online here
.
--Bruce Armstrong
| | |
| --- | --- |
| Post Date: 2021-07-07 14:28:10 | Last Update: 2021-07-07 15:07:10 |
Read More Articles