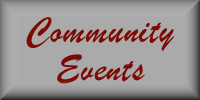 Post an Event

Oregon Republican Party State Central Committee Meeting
Saturday, May 21, 2022 at 7:30 am
Including election of a new Vice-Chair
Marion Post 661 VFW
630 Hood Street, NE
Salem, Oregon

OREGON FREEDOM RALLY
Saturday, June 4, 2022 at 12:00 pm
Oregon's premiere annual event for grassroots conservatives sponsored by Oregon Liberty Alliance and others. Featuring Dinesh D'Souze, Elisha Krauss, Scott Rasmussen and Isabel Brown. Lunch included at $65 per person, under 16 are free. Doors open at 11am to network with exhibitors. Register at: www.OregonFreedomRally.com
Wingspan Event & Conference Center, 801 NE 34th Ave, Hillsboro, OR 97124

DALLAS Community-wide ONE Service
Sunday, June 5, 2022 at 10:30 am
ONE Community joined together for a community wide Worship Service. Fellowship and coffee at 10:30, Service at 11am.
Dallas High School Football Stadium

Fight for Freedom Event
Friday, June 10, 2022 at 6:00 pm
Training on survival and emergency medicine by XSA International Krisanne Hall 2-Day Constitutional Training Friday 6-10pm, Saturday 8am-11pm, Sunday 8am-2pm Tickets: $30 www.peoplesrightsoregon5.com/fight-for-freedom-event
Deschutes County Fairgrounds

Fight for Freedom Event
Friday, June 10, 2022 at 6:00 pm
Training on survival and emergency medicine by XSA International Krisanne Hall 2-Day Constitutional Training Friday 6-10pm, Saturday 8am-11pm, Sunday 8am-2pm Tickets: $30 https://www.peoplesrightsoregon5.com/fight-for-freedom-event
Deschutes County Fairgrounds

Fight for Freedom Event
Friday, June 10, 2022 at 6:00 pm
Training on survival and emergency medicine by XSA International
Krisanne Hall 2-Day Constitutional Training

Friday 6-10pm, Saturday 8am-11pm, Sunday 8am-2pm

Tickets: $30

https://www.peoplesrightsoregon5.com/fight-for-freedom-event

Deschutes County Fairgrounds

World Athletics Championships
Friday, July 15, 2022 at 8:00 am
The World Athletics Championships are coming to Eugene this summer (July 15-24 2022), the first time in history that the championships will be held in the United States. This mega-sporting event will showcase the best track and field athletes in the world. The event will bring 2,000 athletes from more than 200 nations, all competing for 49 gold medals. About 20,000 to 25,000 attendees are expected per session, with most days hosting two sessions (both morning and afternoon).
Eugene

Gathering of Eagles/Rally Around the Flag
Saturday, September 10, 2022 at 10:00 am
Watch for details, sign up for Oregon Liberty Coalition (OLC) alerts and information. orlibertycoalition@gmail.com
Ames Ranch, Turner, Oregon

Oregon General Election
Tuesday, November 8, 2022 at 8:00 pm
Statewide
View All Calendar Events
Housing providers have repeatedly been promised they would be made whole
On June 30, the eviction moratorium will end, requiring tenants to start paying their bills but will allow months to repay any back rent from the last year. Yet two recent programs designed to alleviate the impact of evictions and delinquent payment, the Landlord Compensation Fund, and the Emergency Rental Assistance Program, have been delayed by bureaucratic technical errors.
"For months, lawmakers have known that this day would come, that the eviction moratorium would come to an end," said Senator Dick Anderson (R-Lincoln City), a member of the Senate Housing and Development Committee. "This is the second time this year our state housing agency has made a commitment to vulnerable Oregonians in need of help and has failed. Kicking the can down the road by extending the moratorium won't fix the problem. There needs to be a change in the system, and it needs to happen fast.
"In my conversations with advocates and service providers, the biggest problem is the software that is being used to administer applications and funds. It's not flexible enough to get help to those who need it on time. Without any change from the government, there isn't any guarantee that the proposed 60-day eviction moratorium extension will be enough. We may just be back in the same position, scrambling to keep people housed."
Housing providers have repeatedly been promised they would be made whole by lawmakers. Yet the latest move to extend the moratorium another 60 days has them worried that money will be delayed again. Lawsuits against the state loom, if this doesn't get resolved and many experts think that the housing providers have a good case, since they were effectively required to run a welfare program out of their back pockets.
"Nobody wants to see people lose their homes," Sen. Anderson continued. "Government failures might cause that to happen. Tenants and housing providers need a fix fast if we want people to stay in their homes."
--Staff Reports
| | |
| --- | --- |
| Post Date: 2021-06-17 14:43:46 | |
Primary role has been crowd events
On June 16, 2021, Portland Police Bureau employees serving as members of the Rapid Response Team (RRT)
left their voluntary positions and no longer comprise a team
. Its members were sworn employees of the Portland Police who served on RRT in addition to their daily assignment in the Bureau. Despite no longer serving on RRT, they will continue in their regular assignments. There were approximately 50 employees serving as RRT members.
The Rapid Response Team is an all-hazard incident response team that has received advanced specialized training to respond to incidents requiring higher levels of technical expertise including public order policing, natural or man-made disasters. The primary role has been to provide public safety at crowd events when there was a threat of harm to the community. All Rapid Response Team members are trained in advanced skills related to crowd management and crowd control including crowd psychology and behavior, team formations and movements, the use of enhanced personal protective equipment, use of force, de-escalation and arrests.
--Bruce Armstrong
| | |
| --- | --- |
| Post Date: 2021-06-17 10:59:11 | Last Update: 2021-06-17 11:11:45 |
The bill has broad support from journalists and advocates
The Oregon Senate passed
SB 500
, introduced by Senator Kim Thatcher (R-Keizer) on a vote of 28-1. Under the legislation, the public records advocate will become an independent office, giving it separation from the Governor and political influence.
By creating an independent office, the public records advocate would be granted more autonomy, rather than the position and office being under the governor's control.
"The public's access to government records shouldn't be political," said Senator Kim Thatcher (R-Keizer), author of the legislation. "This bill will rebuild trust between Oregonians and their government. It will ensure more transparency and accountability in the handling of public records."
Since 2019, two public records advocates appointed by the Governor have resigned. Ginger McCall had alleged political pressure from the Governor's office in handling public records requests. Becky Chiao also resigned after concerns arose over her objection to making the office independent from politics.
The bill has broad support from journalists, advocates, and the current public records advocate, Todd Albert.
In written testimony in support of
SB 500
, Albert said that making the office independent would "focus its limited resources on continuing the day-to-day work of being an impartial, consistently reliable office that has become a trusted voice in the ongoing conversation about transparency and access to information in Oregon."
The bill will now head to the House for consideration.
--Staff Reports
| | |
| --- | --- |
| Post Date: 2021-06-16 11:34:49 | Last Update: 2021-06-18 15:13:55 |
New plan allocates millions in taxpayer dollars for politicians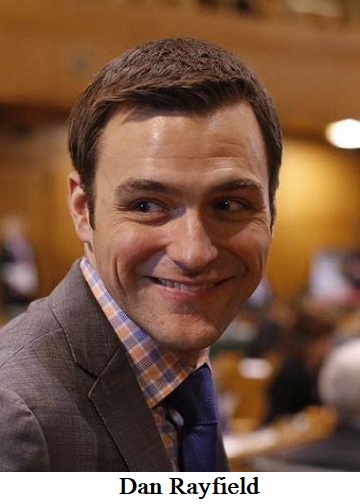 After refusing to fully fund schools by $300 million, proposal from House Democrats would fund elections for political candidates
A proposal from House Democrats will soon be up for a vote to allocate possibly $66 million every two years for candidates running for political offices in Oregon.
HB 2680
, introduced by State Representative Dan Rayfield (D-Corvallis) allocates $6 taxpayer dollars for every eligible dollar received if a political candidate meets certain criteria. The cap is $400,000 for candidates running for an Oregon House seat and $600,000 for a candidate running for an Oregon Senate seat.
"Budgets express priorities," said House Republican Leader Christine Drazan (R-Canby). "Republicans believe that we should be using taxpayer dollars this year to fully fund education so schools can fully reopen by the fall. Democrats are choosing to fund political ambitions instead. That's a decision they've made, and it's wrong."
--Staff Reports
| | |
| --- | --- |
| Post Date: 2021-06-16 11:28:00 | |
The Legislature will run it's course with no public presence
The end of the 2021 Legislative Session is a week away, and everything is in fast pace. The public has been locked out of the capitol for hearings, and technical issues have prevented many from testifying. But it goes deeper, procedures are set to determine the outcome halfway through the process. Bills that have a financial impact are sent to the Joint Committee on Ways and Means directly from the originating committee.
Before we go further, the process is for a bill to work through both Houses refining the policy issues, but there doesn't seem to be any history of how a bill needing financial appropriations is allowed to interrupt that process. It has been done this way for the past 15 years -- as far back as OLIS records go.
There is bi-partisan questioning this process. Senator Chris Gorsek (D-Troutdale) and Senator Bill Hansell (R-Athena) were both concerned with the process and Gorsek stated "it's unfortunately how these things are structured because subcommittees aren't setup to deal with policy." Hansell agreed and questioned having big package bills rushed through by the subcommittee and not given "due process" venting for policy.
When the originating committee completes its review on a bill that has a financial impact, they pass it out to the Joint Committee on Ways and Means. There they are farmed out to subcommittees for a work session to chew over amendments for funding requests. This is done in a vacuum as if there were unlimited funds. The bill has not been fully vented by both houses, so in essence, their vote is based on their own agenda and moral views on what the bill does. The bill is then returned to the full Ways and Means committee, which takes the recommendation of the subcommittee and drills through our money like there is no tomorrow.
The Full Joint Committee on Ways and Means is simply a test of whether the bill will pass on the floor. There is no real discussion in work sessions. All the work is done behind closed doors balancing budget items within the statutory limits based on what the committee leaders want to see funded. That's the only way that Ways and Means can possible get votes on 44 bills in 2-3 hours on the agenda this week. Included on the list are five full agency budgets. These bills are only heard in Ways and Means Subcommittees.
A D V E R T I S E M E N T
A D V E R T I S E M E N T
What this process does, by going through Ways and Means before it goes to the second House, is it makes the second House simply a formality without meaning. By the time it reaches the second House everything is settled.
The process doesn't just short cut the process, but it denies half of our representation. It also denies us the public hearing opportunity to be heard when it counts, prior to decisions made. Quite often a bill is heard in the first house before many are aware of its existence, and now the hearing in the second house has been rendered meaningless.
When one party controls both Houses and the Administration, it doesn't leave any room for opposition.
--Donna Bleiler
| | |
| --- | --- |
| Post Date: 2021-06-15 22:46:49 | |
He says he understands budget, law, and most importantly how to listen
More and more people are thinking this state needs a business owner for governor to get us in the right direction. Darin Harbick thinks he has the experience, even though he isn't political. He is selling his Takoda's Restaurant to his daughter and son-in-law to give him the time to run for governor.
Darin Harbick has experienced first-hand the obstacles of building a business from the ground up and wants to help those Oregonians who have aspirations of owning a business. At one time Darin operated five businesses and managed over 100 employees. When he learned about the need in Oregon to help those with mental health problems, opioid addiction, and homelessness he and his wife, Kail, began a five-bed recovery center for those who are suffering.
Darin Harbick, born and raised in Lane County, has served 14 years on the McKenzie School Board, 15 years on the Chamber of Commerce Board and 3 years on Travel Lane County. At the same time, he owned and operated his businesses and served his local community. He coached a girls' high school basketball team to State Championship. He also coached women's basketball at a private college in Eugene.
He has a strong sense of community helping fire victims, moving logs and trees so people can rebuild their homes. He also owns and drives a log truck like his father before him.
From his fourteen years of experience on the school board, he says he understands budget, law, and most importantly how to support parents and listen carefully to their concerns about their children's education. His friends say Darin is not one to see a problem and hope somebody else does something. He will get involved to help bring the change.
--Donna Bleiler
| | |
| --- | --- |
| Post Date: 2021-06-15 20:21:03 | Last Update: 2021-06-16 01:16:27 |
The state is getting close to the artificial threshold of 70%
In a
letter to Governor Kate Brown
House Republican Leader Christine Drazan scolded the Governor for the level of COVID-19 restrictions still in place in Oregon and asked her to consider easing restrictions, comparing Oregon to California and other states.
We urge you to join California today by reopening Oregon immediately and rescinding the COVID-19 emergency orders in the state. Oregon does not need to be the most restrictive state on the West Coast, or one of the last states to reopen nationwide. Oregonians have sacrificed so much during this pandemic. We should recognize their contributions by reopening the state at the same time as our neighbors.

Hospitals are much better equipped to treat COVID-19 patients, and vaccines have greatly reduced the potential for emergency room visits for our at-risk population. The effectiveness of natural immunity is very promising. If we include Oregonians with natural immunity, then we are well above the 70 percent threshold to reopen the state.

Oregonians have been through enough. They do not need to wait another day. Vaccines are readily available and individuals can still wear masks if they choose. It is time for the state to return to normal by lifting emergency orders now.
Oregon has failed to develop policies that address
natural immunity
that is acquired by persons who have had COVID-19 and recovered. About 5% of Oregon's population has natural immunity to COVID1-19 and some think that these should be classified with the vaccinated. The state is getting close to the
artificial threshold of 70%
but the rate of vaccinations is slowing, making that target ever elusive.
--Staff Reports
| | |
| --- | --- |
| Post Date: 2021-06-15 12:45:36 | Last Update: 2021-06-15 16:21:03 |
It's going to go a long way in helping rebuild
The Oregon Senate has passed legislation that would allow counties to give property tax relief to families whose homes, businesses, and/or properties were damaged or destroyed by wildfire.
"My community needs additional help to rebuild after last year's fires," said Senate Republican Leader Fred Girod (R-Lyons), chief sponsor of the legislation. "This bill has been one of my main priorities this session. It's going to go a long way in helping my district rebuild."
The Beachie Creek and Lionshead Wildfires swept through the Santiam Canyon over Labor Day 2020 causing unprecedented damage throughout the communities. Losses in the Santiam Canyon are significant which includes more than 700 homes, 85 businesses, and city infrastructure.
"Many did not have the insurance coverage to completely rebuild their homes and businesses," said Representative Jami Cate (R-Lebanon), also a sponsor of the bill. "Making them pay tax on property that was rendered useless is an additional burden on those already struggling to recover. This bill is just another tool for counties to help their residents get back on their feet."
SB 464
would apply to tax year 2020-2021 and include counties in the Governor's 2020 emergency wildfire declarations.
SB 464
passed the Senate on a 28-1 vote and will now go to the House for consideration.
--Staff Reports
| | |
| --- | --- |
| Post Date: 2021-06-15 12:32:24 | |
Should ZIP codes determine a student's education?
Senate Republicans have attempted to force a vote on
SB 659
, a bill that would allow parents to enroll their children in any public school in the state—no matter where they live.
From 2011 to 2019, Oregon students were allowed to choose a school with programs and opportunities that best fit their needs and goals. The open enrollment program sunset in 2019 and along with it, educational opportunity for the next generation of young Oregonians. Only students who can prove "hardship" are eligible to transfer outside of their resident districts. The legal definition of "hardship" does not include consideration of students' learning progress at their current school.
"The current system is inflexible and doesn't serve our children's needs," said Senator Dennis Linthicum (R-Klamath Falls), who introduced the legislation. "Too many students are being denied educational opportunities because of this outdated way of educating our kids."
SB 659
would essentially erase school district boundaries that keep students trapped in failing schools. In Salem, if a student lives on the east side of I-5, they are sent to McKay High School where only fifty-nine percent are proficient in reading and writing and twenty-eight percent in math. If that same student happened to live just a block to the west, they will attend South Salem High School. Seventy-five percent of South Salem High School students are proficient in reading and writing while forty percent are proficient in math.
In other words, if that student was allowed to transfer to South Salem, they would be twenty-seven percent more likely to be proficient in math and forty-two percent more likely to be proficient in reading.
"These kinds of bold changes for our students require a lot of political courage, especially when teachers' unions and bureaucrats don't like them," said Senate Republican Leader Fred Girod (R-Lyons). "Unfortunately, the majority party wasn't able to muster that courage today. Republicans will continue to cast a positive vision for education in Oregon. Our kids are counting on us."
The motion to consider
SB 659
failed by an 11-18 vote, with all Democrats voting 'no'. It will remain dead in the Senate Committee on Education.
--Staff Reports
| | |
| --- | --- |
| Post Date: 2021-06-15 12:15:15 | |
Lots and lots of free stuff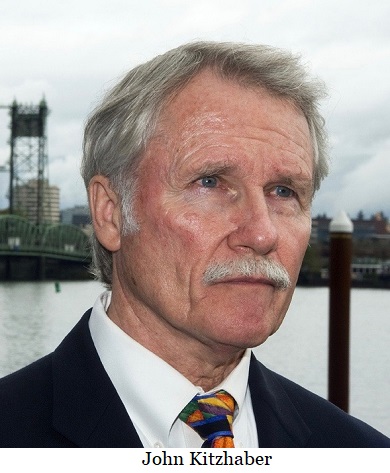 The Oregon Legislature has passed
SJR 12
, which refers Measure 401 to the voters. If approved by the voters, it would add to the Oregon Constitution, a right of every Oregonian to receive health care and require the State of Oregon to fund this right.
Though Oregon is very close to having nearly all Oregonians with some kind of health care, the passage of this measure could be very expensive for the state. One can easily imagine what happens when an industry whose costs are spiraling out of control secures a mandate that government pay the bill. If you think there's little incentive for the health care industry to control costs now, wait until they can send unlimited invoices to the government, which is required to pay them.
This isn't the first time Oregonians have been presented with a chance to get the government to fully fund an industry. At the turn of the century, education activists -- driven by teachers' unions and spearheaded by then Governor John Kitzhaber -- proposed a ballot measure to change the Oregon Constitution which would require the state to fully fund education at levels to achieve goals set by Oregon law. The voters overwhelmingly approved it by a vote of 66%. Article VIII, Section 8 of the Oregon Constitution now reads:
Adequate and Equitable Funding. (1) The Legislative Assembly shall appropriate in each biennium a sum of money sufficient to ensure that the state's system of public education meets quality goals established by law, and publish a report that either demonstrates the appropriation is sufficient, or identifies the reasons for the insufficiency, its extent, and its impact on the ability of the state's system of public education to meet those goals.
Soon after, a lawsuit was filed,
Pendleton School District v. State of Oregon
, by 18 school districts and seven students demanding more funding based on this provision. The case made it's way to the Oregon Supreme Court where the court decided that, though the state was not adequately funding education, the voters did not intend for the courts to enforce it.
A D V E R T I S E M E N T
A D V E R T I S E M E N T
Might the same thing happen with health care funding? As with education funding, the voters are presented with an unarguable good -- then education, now health care -- that's hard to vote against. As with education, the state is merely required to fund it. No funding mechanism or revenue source is identified, making it easier for the voters to support. Like education funding, health care funding might find a similar fate, as idealists propose a utopian solution, and a sober state finds a way to not fund the dream.
--Mike Nearman
| | |
| --- | --- |
| Post Date: 2021-06-14 15:33:11 | Last Update: 2021-07-06 19:28:02 |
If you can't teach 'em, lower the bar.
After voting to cut school funding by $300 million, today House Democrats voted in favor of
SB 744
which lowers graduation standards in Oregon. "I worry that by adopting this bill we're giving up on our kids," said House Republican Leader Christine Drazan (R-Canby). "This proposal abandons students who fell behind last year because of government-mandated distanced learning and does nothing to give them an opportunity to recover."
Section three of the bill describes the removal of a requirement of proficiency in Essential Learning Skills:
Notwithstanding any rules adopted by the State Board of Education, a student may not be required to show proficiency in Essential Learning Skills as a condition of receiving a high school diploma during the 2021-2022, 2022-2023 or 2023-2024 school year.
The bill has no sponsor, but it was introduced as a committee bill by the Senate Committee on Education, which is chaired by Senator Michael Dembrow (D-Portland). It passed the House mostly along party lines, with most Republicans voting no.
In March, President Biden's Education Secretary, Miguel Cardona, said that student data obtained from standardized tests was important to help education officials create policy and target resources where they are most needed. Lowering graduation standards now will make it even harder to improve the quality of Oregon's education for the future.
The gap between public school students and private school students will be even wider, as most private schools operated uninterrupted during the COVID-19 epidemic.
--Staff Reports
| | |
| --- | --- |
| Post Date: 2021-06-14 14:51:09 | |
House Democrats unite to maintain controversial policy option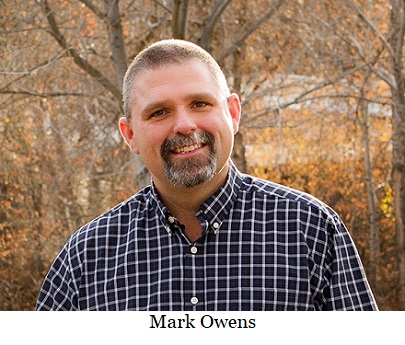 Oregon House Republicans have voted in favor of banning vaccine passports in Oregon. However, the motion to pull
HB 3407
, introduced by Mark Owens from the Speaker's desk failed on party lines.
The requirement for businesses to check the vaccination status of customers before they can remove their mask has been the focus of criticism from Oregonians, labor groups and businesses.
This legislation would prevent any public body - state, local or special government body - from issuing a requirement for proof of vaccination through a vaccine passport from COVID-19 or variants of COVID-19.
"This bill protects Oregonians' rights to privacy," said House Republican Leader Christine Drazan (R-Canby). "We've already seen public opposition for the Governor's vaccine verification executive order. We're the only state in the country with this kind of mandate. People deserve the right to keep this confidential medical information private without a mask requirement."
In order to prevent discriminatory actions and repercussions, the bill would prohibit a person or public body from being able to legally require an individual to state or document vaccine status against COVID-19 to access credit, insurance, education, facilities, medical services, housing or accommodations, travel, entry into this state, employment or purchase goods or services.
It would also prohibit these entities from being legally able to require an individual to wear a face covering if the individual does not wish to disclose vaccine status.
The bill applies only to the COVID-19 vaccinations.
--Staff Reports
| | |
| --- | --- |
| Post Date: 2021-06-14 09:58:31 | Last Update: 2021-06-14 14:39:54 |
Read More Articles