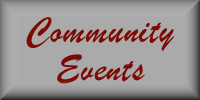 Post an Event

Oregon Republican Party State Central Committee Meeting
Saturday, May 21, 2022 at 7:30 am
Including election of a new Vice-Chair
Marion Post 661 VFW
630 Hood Street, NE
Salem, Oregon

OREGON FREEDOM RALLY
Saturday, June 4, 2022 at 12:00 pm
Oregon's premiere annual event for grassroots conservatives sponsored by Oregon Liberty Alliance and others. Featuring Dinesh D'Souze, Elisha Krauss, Scott Rasmussen and Isabel Brown. Lunch included at $65 per person, under 16 are free. Doors open at 11am to network with exhibitors. Register at: www.OregonFreedomRally.com
Wingspan Event & Conference Center, 801 NE 34th Ave, Hillsboro, OR 97124

DALLAS Community-wide ONE Service
Sunday, June 5, 2022 at 10:30 am
ONE Community joined together for a community wide Worship Service. Fellowship and coffee at 10:30, Service at 11am.
Dallas High School Football Stadium

Fight for Freedom Event
Friday, June 10, 2022 at 6:00 pm
Training on survival and emergency medicine by XSA International Krisanne Hall 2-Day Constitutional Training Friday 6-10pm, Saturday 8am-11pm, Sunday 8am-2pm Tickets: $30 www.peoplesrightsoregon5.com/fight-for-freedom-event
Deschutes County Fairgrounds

Fight for Freedom Event
Friday, June 10, 2022 at 6:00 pm
Training on survival and emergency medicine by XSA International Krisanne Hall 2-Day Constitutional Training Friday 6-10pm, Saturday 8am-11pm, Sunday 8am-2pm Tickets: $30 https://www.peoplesrightsoregon5.com/fight-for-freedom-event
Deschutes County Fairgrounds

Fight for Freedom Event
Friday, June 10, 2022 at 6:00 pm
Training on survival and emergency medicine by XSA International
Krisanne Hall 2-Day Constitutional Training

Friday 6-10pm, Saturday 8am-11pm, Sunday 8am-2pm

Tickets: $30

https://www.peoplesrightsoregon5.com/fight-for-freedom-event

Deschutes County Fairgrounds

World Athletics Championships
Friday, July 15, 2022 at 8:00 am
The World Athletics Championships are coming to Eugene this summer (July 15-24 2022), the first time in history that the championships will be held in the United States. This mega-sporting event will showcase the best track and field athletes in the world. The event will bring 2,000 athletes from more than 200 nations, all competing for 49 gold medals. About 20,000 to 25,000 attendees are expected per session, with most days hosting two sessions (both morning and afternoon).
Eugene

Gathering of Eagles/Rally Around the Flag
Saturday, September 10, 2022 at 10:00 am
Watch for details, sign up for Oregon Liberty Coalition (OLC) alerts and information. orlibertycoalition@gmail.com
Ames Ranch, Turner, Oregon

Oregon General Election
Tuesday, November 8, 2022 at 8:00 pm
Statewide
View All Calendar Events
A look at the current state of energy production and use
The Oregon Department of Energy is about to release it's
2020 Biennial Energy Report
for the State of Oregon. The 612 page report is a comprehensive look at virtually every thing about energy, its production , its transportation, its consumption, and its future in Oregon.
Some very large basic facts about energy emerge.
Oregon hasn't produced any nuclear power since the Trojan nuclear power plant was closed in 1993 after several mechanical failures. The state consumes some nuclear power purchased from facilities in Washington.
While Oregon makes great use of fossil fuel energy -- oil, gas and coal -- none of these are produced in Oregon.
Oregon does produce a great deal of hydroelectricity through a series of dams throughout the state. This hydro-power is renewable, clean and -- unlike wind and solar -- available around the clock.
Oft discussed renewables like solar, wind and to a lesser extent geo-thermal play a small role in the big picture
Despite Oregon's reputation for energy conservation, we import about 2/3 of the energy we use
The elephant in the room is the closure of the coal-fired electrical generation plant in Boardman. At the time of its closure, it produced about 25% of all electrical power in the state of Oregon. That energy will have to be replaced somehow, if you want to charge your Tesla, and the watts produced by the highly subsidized sources of wind and solar have a long way to go to make up the lost ground.
The report makes an interesting point about conservation -- especially in the light of the Boardman closure. "While energy efficiency is not 'consumed' like other resources, it is the second largest resource available in Oregon after hydropower. Efforts to increase energy efficiency effectively reduce overall energy consumption. Historically, Oregon has consistently met increased demand for electricity by implementing energy efficiency strategies." As the population of Oregon continues to climb, total energy use is flat, and energy use per capita is declining.
That's a good thing. That means we're driving more efficient cars, turning down the heat and lights and industry is finding leaner ways to keep the economy chugging along.
The report includes a lengthy section on hydraulic fracturing, known as "fracking." Effectively demonized in the report, this process is what has allowed America to achieve energy independence during the last decade and kept gas prices low enough so that legislatively imposed price increases like the
low carbon fuel standard
don't get noticed as much by consumers, who were prepared to pay $4.00 per gallon in the pre-fracking days.
That same legislature, two years earlier, had the "wisdom" of
making fracking illegal in Oregon
, despite the fact that -- and the report doesn't really tell you -- there is no oil nor gas extraction in Oregon, so fracking never occurs. It has the same effect as banning alcohol at an Amish convention.
Conduit Hydropower is new, but fairly simple. Where water systems are gravity fed, it makes sense to
put small hydro-electric turbines in line
and capture a small amount of energy from them. Many irrigation districts and municipal water districts rely on mountain-fed rivers and streams, and this is an opportunity. Gravity is certainly a clean and renewable resource.
In a state with some of the most oppressive land use laws in the nation, the prevalence of wind power in scenic and sensitive areas continues. One wonders if there was oil in the Columbia Gorge, if drilling and pumping equipment would be allowed to take up as much visual space as wind turbines. The report discusses some of the negatives of wind power. "Wind turbines can impact flora and fauna – in particular birds and bats can collide with wind turbine blades – however, newer designs have reduced collisions and fatalities. Wind turbines can be more than 600 feet tall and can have a visual impact on the landscape. Wind turbines take up land, but Oregon has requirements to protect wildlife and agriculture, and developers often site projects in dryland agricultural areas that allow for farming to continue up to and around turbines. In addition, transmission lines from facilities can similarly disturb sensitive environments, affect waterways, and cause habitat fragmentation." They forgot to mention taxpayer subsides. Maybe bats outrank taxpayers at the Energy Department.
Looking at the chart above and the amount of energy currently generated by wind, and keeping in mind what some places in the Columbia Gorge look like now, one can wonder what the Gorge will look like when (if?) wind becomes a more dominant slice in the energy pie.
A combination of policy and market factors is driving solar adoption. At the state level, Oregon has a long history of policy and program support for solar energy including net metering -- a policy that enables an electric utility customer to receive value for the electricity that they generate on site -- utility ratepayer incentives, and subsidies for solar installation. The Oregon Renewable Portfolio Standard established a target of 50 percent renewables for the state's largest electric utilities by 2040.
Since 1999, Oregon law has required electric utilities to offer net metering to Oregon customers installing renewable energy systems up to 25 kilowatts in size. This law was amended in 2005, enabling the Oregon Public Utility Commission to adopt rules allowing customers of investor-owned utilities to install even larger systems.
Where the Department of Energy talks of "policy" and "market factors," economists might use terms like "mandate," "subsidy" and "incentive." In any case, these are the tools used on a daily basis to manipulate our energy usage, to get the energy picture to look like what the state wants it to look like.
The report will be presented to the legislature this week.
--Staff Reports
| | |
| --- | --- |
| Post Date: 2020-11-29 09:13:35 | Last Update: 2020-11-29 11:53:37 |
Oregon BOLI settles five cases against G4S
The Bureau of Labor and Industries has reached a
settlement agreement
with G4S Secure Solutions, an international company that provides private security services at the Facebook campus in Prineville, regarding five racial discrimination cases filed in 2018. G4S will pay $595,000 to resolve these cases.
Five current and former employees made
allegations of racial discrimination
against G4S. There were also allegations of sex discrimination in two of the cases. According to one complaint, a member of the management 'referred to me and other Hispanic co-workers as 'The Mexicans,' 'The f

ing Mexicans' and 'The Mexican Mafia.'"
The Bureau of Labor and Industries' Civil Rights Division found substantial evidence in each of these cases and forwarded them to its administrative prosecution unit for resolution.
The allegations included discriminatory employment practices such as demotions, schedule changes, derogatory language, harassment, and other disparate treatment.
"This settlement highlights the importance of civil rights enforcement in our state. Five Oregonians have received justice for the discrimination they experienced." says Val Hoyle, Labor Commissioner.

"It's illegal to be treated differently or subjected to harassment because of your race, sex, or national origin. If people are suffering discrimination in any corner of our state, they can reach out to us and we willhelp make it right. Oregon's laws are there to protect you, and we are here to enforce them," says Hoyle.
Other non-economic terms of the settlement agreement include continued training and review of harassment and discrimination policies for all Oregon employees of the company.
--Ben Fisher
| | |
| --- | --- |
| Post Date: 2020-11-29 08:45:45 | Last Update: 2020-11-29 18:18:25 |
Central Oregon is the big winner. The prize? How about a Congressional district?
The Population Research Center is an interdisciplinary public service, research, and training unit for population-related data and research for the State of Oregon, and they have recently released their
2020 preliminary population estimates
. Unsurprisingly, Deschutes County, home to the city of Bend, posted the largest gains with a 2.1% increase. Most of the larger counties gained, especially in the Portland Metro area. Clackamas and Lane Counties kept pace with the State as a whole, posting 0.7% gains.
Rural Counties failed to keep pace, and some rural counties in Southern and Eastern Oregon actually lost population. Lake, Klamath and Josephine Counties in Southern Oregon and Grant and Harney Counties in Eastern Oregon all lost population.
As Oregon outpaces growth in the United States as a whole, a shift in Congressional apportionment is expected. Oregon is expected to gain a sixth Congressional district when the dust settles from the 2020 census.
Little Sherman County, home of the confluence of the John Day and Columbia Rivers, added only 25 people, but as Oregon's second smallest county, it posted a whopping growth rate of 1.4%, making it the second fastest growing county in Oregon. Experts are skeptical that it can keep this rate up.
County
Preliminary
Population
Estimate
July 1, 2020
Certified
Population
Estimate
July 1, 2019
Population
Change
2019-20
Percent
Change
2019-20
Oregon
4,268,055
4,236,400
31,655
0.7%
DESCHUTES
197,015
193,000
4,015
2.1%
SHERMAN
1,795
1,770
25
1.4%
MORROW
12,825
12,680
145
1.1%
JEFFERSON
24,105
23,840
265
1.1%
WASHINGTON
620,080
613,410
6,670
1.1%
POLK
83,805
82,940
865
1.0%
COLUMBIA
53,280
52,750
530
1.0%
MULTNOMAH
829,560
821,730
7,830
1.0%
JACKSON
223,240
221,290
1,950
0.9%
CLACKAMAS
426,515
423,420
3,095
0.7%
LANE
381,365
378,880
2,485
0.7%
HOOD RIVER
25,640
25,480
160
0.6%
LINN
127,320
126,550
770
0.6%
BAKER
16,910
16,820
90
0.5%
YAMHILL
108,605
108,060
545
0.5%
UMATILLA
81,495
81,160
335
0.4%
MARION
349,120
347,760
1,360
0.4%
BENTON
94,665
94,360
305
0.3%
CLATSOP
39,455
39,330
125
0.3%
DOUGLAS
112,530
112,250
280
0.2%
MALHEUR
32,105
32,030
75
0.2%
WASCO
27,295
27,240
55
0.2%
WALLOWA
7,160
7,150
10
0.1%
TILLAMOOK
26,530
26,500
30
0.1%
LINCOLN
48,305
48,260
45
0.1%
COOS
63,315
63,290
25
0.0%
CURRY
23,005
23,000
5
0.0%
CROOK
23,440
23,440
0
0.0%
GILLIAM
1,990
1,990
0
0.0%
UNION
26,840
26,840
0
0.0%
WHEELER
1,440
1,440
0
0.0%
LAKE
8,075
8,080
-5
-0.1%
KLAMATH
68,075
68,190
-115
-0.2%
JOSEPHINE
86,560
86,750
-190
-0.2%
GRANT
7,315
7,360
-45
-0.6%
HARNEY
7,280
7,360
-80
-1.1%
--Staff Reports
| | |
| --- | --- |
| Post Date: 2020-11-28 17:22:57 | Last Update: 2020-11-28 17:36:21 |
At some point, we citizens are going to have to stand up
Suppose one morning you woke up and were suddenly confronted with news story after news story of an alien invasion from outer space happening all around the world. First reports were from China, then throughout Europe and then in the US. This pan-invasion was hard to for people to see or to discern, but government officials and world alien organizations were dogmatic in their proclamation that there was no doubt, this invasion was real, it was worldwide, and most important it was real dangerous.
The experts then informed government officials the best way to keep people safe from the aliens was to ensure everyone was home by 10:00 pm. In addition, wearing masks when out in public was an effective deterrent to these aliens because apparently the aliens feared masks wearing humans. For some reasons restaurants and fitness centers were a feeding grounds for these invaders, but also as strange they would not enter the doors of strip clubs or cannabis retailers. Grocery and home improvement stores were a mixed bag, but as long as people wore their masks, kept distance between themselves and other shoppers -- following the state recommend protocols -- most people would be safe. Finally, experts found that large gatherings, especially religious in nature, attracted these alien monsters. On the other hand small groups of less than 10, or better yet 6 or less, were okay and undetectable by the aliens. Overall the best advice for people to be safe from these human killers was just to stay at home which would save lives.
What would be your response to such a world? Hopefully you would want to see the evidence. Hopefully you would want to know all the facts. Hopefully you would be allowed to ask questions or take different and reasonable actions than the ones authorities mandated in order to test the theories being promoted as facts by the government officials. For thousands of years, history is filled with examples where authoritarians have used fear to get society to do something it would not normally do or not to do something it wanted to do. Fear is one of the most powerful motivators known to mankind. Fear of failure can get students to study harder. Fear of losing a job motivates workers to work harder. Fear of disobeying the law, and the consequences that follow, keeps society from wandering outside a set of orderly, peaceful guardrails.
It is this last part which can be troubling -- when government abuses the law and the lawmaking process, to stir up fear in order to get free people to behave a particular way they would not on their own.
Is the COVID-19 real? Of course. Have people died from contracting it? Yes. But how many people have been infected and fully recovered? That is unknown. How many people have died from the coronavirus alone? Again that is unknown. Yet day after day, week after week public health experts pretend they know, with all certainty, the specific answers to these questions. They publish reports which then policy makers, now just mostly Governors alone, use to mandate new behaviors throughout society.
You are not allowed to question the mask mandate without being publicly shamed by state officials and then fellow citizens. You are not allowed to dine at your favorite restaurant or work out at your fitness center. You may not attend religious services if too many people show up at once.
Is there real, solid, scientific evidence that any of these behaviors or venues are the cause of spreading the virus? No there is not. There are only experts postulating and politicians dictating in order to gain control over society. The real fact is no government can control the spread of this virus. All any government can do is try to control you.
At some point, we citizens are going to have to stand up to this invasion in unison. We will be shamed by government bureaucrats and governors who continue to get paid — and for some reason are never really impacted by shutdown requirements; we will be ridiculed and scorned by those whose lives don't require them to work in order to pay the rent, the mortgage, or put food on the table. But stand up we must, in any and all forms. Because, if we don't, if we allow the fear of the invisible, the unknown, and the unpredictable to dominate our lives, we will be scared to the left. The result: ultimate power will no longer belong to our individual ability to think, to reason, and to consent and retract power, but all power over our lives will belong to the experts and their government.
Photo by Louis Reed on Unsplash.com
--Donnie Coleman
| | |
| --- | --- |
| Post Date: 2020-11-28 11:31:12 | Last Update: 2020-11-28 16:01:33 |
No arrests have been made
It seems that nightly destruction and vandalism are the new normal for Portland, Oregon these days. Lawlessness abounds in Oregon's largest city and it has not been addressed by state or local elected leaders. Democratic Governor Kate Brown has
notoriously been unwilling
to address the radical leftist violence occurring routinely in Portland.
These incidents stemming originally from supposed racial justice protests have lost the focus that some organizing groups wished to have. Marxist activists and AntiFa groups have continued to blur the message of racial justice , and the efforts have now morphed most entirely into an onslaught of destruction in the region. Given that the Multnomah County District Attorney Mike Schmidt has pledged to not prosecute many crimes occurring, it comes as no surprise to many Oregonians that the violence and destruction is only getting worse, as we are now past the presidential election and in the holidays of 2020.
Criminals are targeting small businesses now in the city. It is somewhat unclear to what degree the groups have originated from the protests, or if some of these latest riotous groups are committing the crimes just because they know they will most likely get away with it.
An outdoor kitchen in downtown Portland was robbed at gunpoint and heavily vandalized. On Saturday, November 28, 2020 at 2:33a.m., Central Precinct officers were dispatched to a report of a disturbance involving a weapon in the 1000 block of Southwest 3rd Avenue. When officers arrived they saw that an outdoor kitchen was heavily damaged. An adult male victim reported that he was working in the kitchen when he was robbed by a group of about a dozen suspects. According to the victim, one suspect was armed with a shotgun. The victim said that some of his cooking equipment was stolen and other equipment was damaged. The suspects also heavily damaged the victim's car parked next to his canopy.
The suspects left in multiple vehicles before police were called. No suspect or suspect vehicle information is being released at this time.
No one was injured. Officers are currently investigating this case (#20-353652). People with information are asked to
contact the police
.
--Ben Fisher
| | |
| --- | --- |
| Post Date: 2020-11-28 04:49:40 | Last Update: 2020-11-28 16:02:13 |
A lesson in civics
For most bills passed in the Oregon Legislature, a simple majority -- 50% plus one -- is required in both houses, plus the signature of the governor for the bill to become law. There are 60 House seats and 30 Senate seats, so the math is pretty simple on this one. One thing to note is that if there is an absence or vacancy, that doesn't reduce the number of yes votes needed to pass a piece of legislation. This is laid out in Article IV Section 25 (1) of the Oregon Constitution says "a majority of all the members elected to each House shall be necessary to pass every bill or Joint resolution."
The President of the United States has a "pocket veto," meaning that if he "pockets" an act of Congress and doesn't sign it after 10 days, the bill is effectively vetoed. Article 1 Section 7 of the US Constitution says
If any Bill shall not be returned by the President within ten days (Sundays excepted) after it shall have been presented to him, the same shall be a Law, in like manner as if he had signed it, unless the Congress by their Adjournment prevent its return, in which case it shall not be a Law.
Oregon is different. Oregon has a "pocket signature," so to speak, except up to 30 days after the end of a session.
Article V Section 15b (3) If any bill shall not be returned by the Governor within five days (Saturdays and Sundays excepted) after it shall have been presented to the Governor, it shall be a law without signature, unless the general adjournment shall prevent its return, in which case it shall be a law, unless the Governor within thirty days next after the adjournment (Saturdays and Sundays excepted) shall file such bill, with written objections thereto, in the office of the Secretary of State, who shall lay the same before the Legislative Assembly at its next session in like manner as if it had been returned by the Governor.
There is an even lower threshold than the simple majority. Resolutions passed by both chambers creating ballot measures to amend the Oregon Constitution need only a simple majority of both chambers and
do not need the governor's signature
Additionally, Article V of the US Constitution provides for actions of state legislatures. In these cases, the signature of the Governor is not required.
The Congress, whenever two thirds of both Houses shall deem it necessary, shall propose Amendments to this Constitution, or, on the Application of the Legislatures of two thirds of the several States, shall call a Convention for proposing Amendments, which, in either Case, shall be valid to all Intents and Purposes, as Part of this Constitution, when ratified by the Legislatures of three fourths of the several States, or by Conventions in three fourths thereof, as the one or the other Mode of Ratification may be proposed by the Congress; Provided that no Amendment which may be made prior to the Year One thousand eight hundred and eight shall in any Manner affect the first and fourth Clauses in the Ninth Section of the first Article; and that no State, without its Consent, shall be deprived of its equal Suffrage in the Senate.
There are two types of legislation that require super-majorities.
In November of 1996, Oregonians voted to amend the constitution by a vote of 52.3% to 47.7% to require a 3/5 majority to raise taxes. That means 36 yes votes in the House and 18 votes in the Senate. Article IV Section 25 (2) says, "Three-fifths of all members elected to each House shall be necessary to pass bills for raising revenue." Sometimes there is a dispute over what exactly a tax is, and, in the end this will be resolved by the courts.
When Oregon voters passed Measure 11 in 1994 requiring mandatory sentences for certain felonies, by a margin of 65.6% to 34.4%, they set in the Oregon Constitution a requirement that in order for the legislature to change any of these requirements, they must have a 2/3 vote or 40 votes in the House and 20 votes in the Senate. It reads, thus,
Article IV Section 33. Reduction of criminal sentences approved by initiative or referendum process. Notwithstanding the provisions of section 25 of this Article, a two-thirds vote of all the members elected to each house shall be necessary to pass a bill that reduces a criminal sentence approved by the people under section 1 of this Article.
All this is for naught if either one of the chambers is unable to call together a quorum. A two-thirds majority is also needed just to do business:
Article IV Section 12. Quorum; failure to effect organization. Two thirds of each house shall constitute a quorum to do business, but a smaller number may meet; adjourn from day to day, and compel the attendance of absent members. A quorum being in attendance, if either house fail to effect an organization within the first five days thereafter, the members of the house so failing shall be entitled to no compensation from the end of the said five days until an organization shall have been effected.
These are important thresholds to know to understand the balance of power in the legislature.
--Staff Reports
| | |
| --- | --- |
| Post Date: 2020-11-27 07:23:14 | Last Update: 2020-11-29 19:24:40 |
Thousands of dollars of damage in Hawthorne district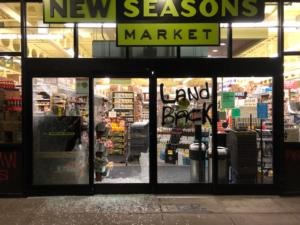 On Thanksgiving morning November 26, 2020, at about 1:22 a.m., Portland Police responded to reports of people breaking windows and spraying graffiti on the New Seasons Market in the 4000 block of Southeast Hawthorne Boulevard. Multiple callers reported seeing a group of people, dressed in black clothing, moving west along Southeast Hawthorne breaking out windows as they went.
Police arrived and found a group near Southeast 37th Avenue and Southeast Harrison Street matching the description and carrying evidence connecting them to the vandalism.
Officers canvassed the neighborhood, spoke to witnesses, and found damage to at least ten businesses between Southeast 41st Avenue and Southeast 33rd Avenue along Southeast Hawthorne Street, in both the Sunnyside and Richmond neighborhoods. Some of the damage was sufficient to provide access to the interior of retail stores so officers contacted responsible parties and stood by while contractors or employees boarded up windows. Grocery stores, banks, an auto service center, a package distribution and mailing center, and local business storefronts were damaged.
Officers arrested three adults who were booked into the Multnomah County jail:
24-year-old Chester Hester, ten counts of Criminal Mischief I.
38-year-old Nicole Noriega, ten counts of Criminal Mischief I.
23-year-old Bailey Willack, ten counts of Criminal Mischief I.
Officers found one adult in possession of a semi-automatic pistol. That person was referred out of custody to the district attorney's office for potential weapons charges. One juvenile was detained and referred to the court for crimes related to property damage.
Based on witness statements, it is likely that more people were involved in these crimes and police will try to determine their identity through further investigation.
--Ben Fisher
| | |
| --- | --- |
| Post Date: 2020-11-26 15:18:27 | Last Update: 2020-11-28 16:24:11 |
Allowed discrimination and hazing to go on
Editor's note: This article contains language that some readers may find offensive. Reader discretion is advised.
The Lake Oswego School District is being sued for what appears to be racially motivated harassment of a student by their classmates. The lawsuit not only implicates the school district, but State Senator Rob Wagner, who is the Chair of the Lake Oswego School District School Board.
In a letter
dated February 18, 2020, Lake Oswego School District Superintendent Lora De La Cruz was notified by Kevin C. Brague, an attorney with the Brague law firm, describing the racially motivated behavior by the students, the lack of action by the school district, and threatening a lawsuit.
As you may be aware,

has been the subject of hazing, harassment, and racist attacks at Lakeridge High School.

plays on the junior varsity team. Her teammates have their own social media accounts in which they ridicule, haze, and harass

. These teammates ostracize

. They have taken

photograph from games and edited into other photos where it appears that

is being harmed. These teammates have targeted to such a degree that is ostracized throughout campus and the school day.

The current hazing and harassment resurfaced in January 2020. One school year prior, Principal Desiree Fisher received a complaint from

concerning similar hazing/harassing conduct. Principal Fisher did nothing to address this earlier complaint, which endorsed and condoned a hostile education environment. It was foreseeable that one term later, the same hazing and harassing conduct continued.

Lakeridge's Principal Desiree Fisher, Vice Principal Noah Hurd, and Athletic Director Nathan Stanley have failed to address the students' self-labeled "Caucasian Invasion" at Lakeridge High School. This is the term the girls'

program uses in hazing and harassing

.
Clearly, the message from Lakeridge is to apologize to the perpetrators of hazing, harassment, and racism for the inconvenience of the farce of an inquiry, and then direct the target of hazing, harassment, and racism to shut up.



has begun self-injurious behavior as a result of the hazing, harassment, racism, negligence, and deliberate indifference endorsed and condoned by LOSD at Lakeridge High School.

A claim for damages will be asserted against LOSD.
In a more recent
letter to Rob Wagner
, Attorney Michael Fuller from the law firm representing the student, writes:
By failing to act reasonably to settle this claim on your behalf, the insurance adjuster for the school district may not have acted in your best interest.

If you are interested in attending a second mediation with Mr. Jones in hopes of resolving this dispute please let us know. It may be possible to resolve these claims against you personally without paying any money and by agreeing to cooperate as a witness and by assigning any claims you may have against the school district and its insurance adjuster to Mr. Jones.
In a press release, Kim Sordyl, an attorney representing the student recounts many alleged incidents of racism in Lake Oswego School District, including,
"Lake No Negro," "fucking nigger," "frizzy hair," "nigger dog". These are just some of the popular racist slurs used in Lake Oswego Schools. Swastikas decorate desks. Last year, the girls Varsity basketball team proudly re-branded themselves the "Caucasian Invasion." White students chant "you can't read" to a Black athlete. A Black athlete was called a dog and punched in the face by his white coach. When students speak up, they are harassed by peers and staff, called a "narc" and a "snitch," and get cyberbullied. Those familiar with the pervasive racist culture in certain Oregon schools understand that such treatment can lead to suicide.
"Immediately upon moving to Lake Oswego, Student X was consistently victimized. They were razed about "frizzy hair," which made its way into a meme by their own teammates. They were cyberbullied, had photos of the, taken without their consent, called "nigger" and told to "sit in the dog crate."

"In another gripping episode, all-white, all-male officials, including Assistant Principal Noah Hurd, called Student X into the office without notifying Student X's parent. Student X was terrified. Student X broke down crying. Hurd directed Student X not to talk about the race discrimination to anyone, and warned there would be consequences if they did, saying, "It's not safe to talk about it." Student X was later told, "you're gonna pay for this."
Wagner told
Willamette Week
, "I don't know the context behind the suit." Apparently, this is not true. According to Sordyl, "In September, he received a 28 page letter regarding the facts and claims. At least 2 single spaced pages related to
his
actions. For example, after the student sent a complaint of race discrimination to her principal, the principal recommended that the student leave the district. Rob Wagner voted to have the student leave the district. Rob Wagner has an attorney representing him and the district. It's late November and he still doesn't know the context behind the suit?" Senator Wagner has been vocal about his opposition to "white supremacy" and this incident and his lack of attention to this in an appropriate way, makes his previous statements seem hollow. Other leaders in the district -- including Wagner -- supported pushing the student out of the district.
Shortly after the death of George Floyd, Lake Oswego School District Superintendent sent an email to the community saying
"The ripples of pain and anguish that result from ongoing systemic racism do indeed impact each and every one of us. In LOSD, we are committed to actively contributing to the healing and repair that is desperately needed in response to systemic racism. We strive to be a safe and inclusive community, to disrupt racism, and to support our community of color and all members of our community. We know that the fight against racism, oppression and hate cannot fall by default on our community members of color. We must lead it together. Our district efforts, centered on the LOSD Equity Policy, include intentional efforts of the School Board, our district and school leaders, the Diversity, Equity and Inclusion Advisory Committee, and staff and student leaders who are squarely focused on eradicating racism and inequities in our community. We are committed to our efforts to enact anti-racism and social justice in our schools, and to supporting the unique needs of our students of color, including our Black and African American students, as the too frequent victims of racism and racist acts."
Gratefully, we can report that the student is now taking junior and senior year at once, during distance learning, and working 20 hours a week. She is getting straight As.
--Staff Reports
| | |
| --- | --- |
| Post Date: 2020-11-26 12:52:49 | Last Update: 2020-11-28 16:24:32 |
The future of city growth
Deep in the bowels of the Stalinist-era Department of Administrative Services building is housed the Oregon Office of Economic Analysis. They report directly to the Governor. In a recent analysis released early November, Josh Lehner of OOEA describes an eerie transition of employees being recalled to the office, and what that means for downtown areas.
Working it backwards, Lehner's conclusion is quite possibly the most interesting aspect of this analysis, stating "To the extent there are larger, permanent changes, it provides opportunities to repurpose existing spaces to meet whatever that future demand is."
What future demands are we talking about exactly? According to Lehner's analysis the rate of employees working from home is beginning to drop, as employees are called back to the office, which is changing how and where individuals spend money. When employees are telecommuting from home, they tend to spend money in suburban areas closer to home. Conversely, daytime revenue for downtown restaurants and business have taken a big hit.
As employees begin to trickle back into the offices of densely populated urban areas, Lehner suggests the rates, even when coupled with destination demands, is not enough to save the current businesses in these downtown areas. But Lehner is also quick to point out that as noted by City Observatory -- a website and think tank devoted to data-driven analysis of cities and the policies that shape them, "there are a lot of reasons to be optimistic about cities". Now we're getting to the quick of it. City Observatory claims that cities will quickly become the booming epicenter in this post pandemic world, rising yet again. In the linked City Observatory prediction authored by Joe Cortright, who previously served 12 years as the Executive Officer of Oregon Legislature's Trade and Economic Development Committee. He now writes for the City Observatory. He says, "To hear many tell it, cities are either doomed or in for a prodigious reset."
Cortright outlines his prediction through what he dubs as the "7C's", Competition, Consumption, Couples, Careers, Creativity, Camaraderie, Commitment, and Civic Commons. "Those who work in the office will be better connected to the business, in the stream of more information; they'll also be seen as having more commitment, and be able to discern the subtle cues (and bolster the in-person relationships) that privilege them over other workers. In short, those who work at a distance will be less competitive for pay, promotions, responsibility, and opportunity." Plainly stated those who aren't capable of working in person, will be left behind and suffer dramatic wage losses. In this new economic model of a post pandemic world, skill is not as important, as who is able to show up.
"For a time, a worker or organization can take all of its established routines and do them at a distance." Claims Cortright. However, "Organizations that depend exclusively on remote work will likely find themselves to be less nimble and competitive than those who can more quickly build effective teams with face-to-face interaction."
Cortright also weaves in and stresses the importance of government affairs, or civics, quoting Bernie Agrons, "The world is run by those who show up." "Being there matters". "And in recent months, city parks, squares and streets have been the place where we have assembled to seek redress of our grievances and to declare that Black Lives Matter. Even as we had to social distance and wear masks, we gathered together in the urban public realm to make our voices heard; we didn't (and couldn't) do so simply by clicking like on a Tweet or a Facebook post." Cortright ends his push for city resurgence and reset with this summation, "cities are emblematic of more than a grudging willingness to live together. Rather, they are perhaps the greatest human achievement and the manifestation of how we are most truly human, together. It's time to stop regarding cities as consolation prizes and recognize them as the prize."
How do we end this pandemic and get back to in person interactions? According to policy released from the Oregon Health Authority, phase three will happen once the vaccine, or reliable treatment for COVID-19 is available. The FDA has approved a treatment for COVID-19, yet Oregon remains oscillating between phase 1 and 2. The vaccine, reliable or not, will be released at the end of January for wide spread distribution.
In short, cities are failing under current lockdown restrictions, but after a great reset, and vaccine requirements are put into place, cities are slated to become the new epicenter, and "being there matters". In our post pandemic world, everything from financial survival, career building, to redress of grievances, will need in person interaction for success.
The lingering question, what is the price of success in this new order of things?
--Breeauna Sagdal
| | |
| --- | --- |
| Post Date: 2020-11-26 07:10:35 | Last Update: 2020-11-28 16:24:51 |
Science is still a thing, isn't it?
Masks and social distancing while in public, such as when at your local grocery store, is a
must
to prevent you and others from getting and spreading the COVID-19 virus right? That's the wisdom from the authorities and of course the authorities know best because they are informed by the experts.
Some have rejected this saying, "I'm healthy. I'm not worried about catching this virus. My immune system is strong, I am young, and will fight it off, if I do catch it. And if I do catch it, I'll stay at home until I get over it, like I do with a cold or the flu." But the experts tell us that masking and social distancing isn't necessarily for your health but for the health of others. You see you might have COVID-19 virus and not even know it. That is what the experts call an "asymptomatic" case — someone who has contracted the virus and can spread the disease yet not does have any symptoms.
Therefore, according to the experts and authorities, mask wearing and social distancing in public is to prevent people who unknowingly may be asymptomatic with the coronavirus from spreading it to others. Sounds good, right? Wrong.
Let me ask you, do you love your family? Do you care about those you live with? If yes, then you must also be wearing your mask at home and social distancing as well right? You're not? Aren't you worried that you might be an asymptomatic carrier, or worse, they might be and spread the virus to you? How is it you know at home you are not an asymptomatic carrier and don't wear your mask or social distance, but when in public you don't know so you wear a mask and social distance? Does that knowledge just disappear when you get in your car and drive to the grocery store, but then you remember when you get home and take off your mask and ignore social distancing with your family?
Matter of fact, the home is the best place to test whether anyone has COVID-19, because if they did, and if it is as contagious as the experts tell us, everyone one in your house would've had it by now. We need to think carefully about always obeying orders from the authorities just because they are the authorities. This is especially true when the authority for the state of Oregon has been consolidated into one person, the Governor. It is dangerous to go against one's conscience, so if you think you need a mask and social distancing in public, by all means do what you think keeps you safe and well. But let's not allow authorities rule our lives just because they are authorities. We have all been given a mind to think through decisions like this. Matter of fact we spend everyday making important decisions about all sorts of things that benefit us, and by extension those around us.
What I ask from the experts and authorities is to give us the best information about the coronavirus, and then we the people of Oregon will do what is best. That is what is called liberty.
Happy Thanksgiving, from all of us at the Northwest Observer
--Northwest Observer Editorial Staff
| | |
| --- | --- |
| Post Date: 2020-11-25 18:03:32 | Last Update: 2020-11-28 16:26:00 |
Opinions differ on what the recovery looks like and how to boost it.
In an
open session of the Governor's Council of Economic Advisors
, the Council addressed questions put to it by Governor.
Joe Cortright, chair of the Council, described what he called a "K-shaped" recession in which employment in non-service and non-retail positions rebounded faster than service and retail sectors. In a similar point, he said that economists were seeing a decline in services consumption, not a decline in capital spending on large ticket durable goods during the outbreak. He credits the social safety net for keeping the recession from being far worse, and predicted an eventual recovery.
Another council economist took issue, saying, "It's not when the economy recovers, it's when the restrictions are lifted, then the economy will recover It's not like we're waiting for people to have more money to go out for dinner."
One opinion of the path to recovery, didn't offer much hope to small businesses
They're going to come back more when we finally get a credible vaccine that's going to allow people to come back and allow you to raise those restrictions out. The restaurants haven't been wiped out. The stoves are still there the plates are there, the knives the forks, the chairs and they can re-open and these people can fill back into those jobs. It's not like those places have been wiped out completely, What we may see is we may see ownership changes at restaurants and the previous owners aren't able to handle the debts and so on that have occurred and other people will step in to take their place. We'll have a redistribution, in a a sense, of ownership.
This view was countered by another economist who countered,
These restaurants and bars and the leisure and hospitality business -- especially those that are independently owned -- and small business are the ones that are hit hardest and we can see from the data that 25% of small businesses have closed in Oregon. And it doesn't feel that it's going to be a temporary problem -- that all of these are going to bounce back. A lot of our tourism business is based on having all this talent in the restaurants and leisure providing businesses, and there needs to be some kind of mechanism, not just to provide them with some money to maybe tide them over and not shut down, but how do we help them generate additional revenue that keeps them going and not close down permanently after everything comes back online.
A D V E R T I S E M E N T
A D V E R T I S E M E N T
Governor Brown asked the council, "A federal study took a look at rental arrears in Oregon and calculated that we are looking at $250-300 million I don't know if we'd borrow it or whatever, but does that make sense for the short term for the state to step up and pay that." After a long silence, and one speculation that federal help might step in, one economist offered, "I don't know that it's possible for the state to make that investment -- that it just might be too big. I would probably let the bankruptcy courts deal with it and let the banks deal with it. There's going to be costs that just can't be dealt with effectively by this state."
The council considered the impact of more stimulus -- an expensive remedy. Cortright spoke on the possible impact. "The reason it isn't working as well as we would like is we made consumers whole in the second quarter, basically. Income in the US was higher in the second quarter even though we had this big pandemic. So people have lots of money in their hands. People were unwilling -- or unable -- and it's a combination of the two to spend it in the industries where people were laid off. So, we have lots of money and we could all go to the restaurants and we could all buy food
if we could go to the restaurants
. So throwing more stimulus right now in a era in where we can't actually go to those businesses, doesn't re-hire those people."
--Staff Reports
| | |
| --- | --- |
| Post Date: 2020-11-25 16:29:25 | Last Update: 2020-11-25 19:10:35 |
PEBB's reserves have grown more than anticipated over the years
Secretary of State Bev Clarno and Audit Division Director Kip Memmott released an
audit of cost containment practices
for state worker's health care. What should be concerning to taxpayers is six paragraphs on page 14 entitled, "PEBB's reserve needs better planning and legislative sweeps have reduced the balance." The PEBB's reserve balance was significantly reduced by a $135 million legislative sweep, triggering a $14.5 million federal penalty. The audit criticizes the board for not having a strategic plan for how to adjust and use reserve funds when the reserve accumulates more than needed to address claims and other program costs.
PEBB began moving toward self-funded plans in 2006 to better control premium cost increases and help save money, and has been mostly self-funded since 2010. As self-funded, PEBB pays for employees' health benefits with its own funds (collected from premiums) and assumes direct risk for paying benefit claims, with any moneys remaining saved in reserve. The PEBB board, based on consultant recommendations, sets the premium rates, which includes a calculation for the reserve.
PEBB's reserves have grown more than anticipated over the years. Rather than using some of the reserve to lower premiums, or other allowable services to reduce benefit plan costs, the reserve continued to grow for multiple years. PEBB's reserve was reduced significantly by the Legislature when it was used to help balance the state's budget. The Legislature swept $120 million from PEBB's nearly $435 million reserve in Spring 2017 and is set to take another $15 million in 2021. As a result, PEBB was fined $12 million for the first sweep from the federal government. The Office of Management and Budget's A-87 Circular requires that allocating the cost of plans to agencies be done on a consistent basis and there should be an equitable distribution of costs based on benefits received. The legislative sweep violated those required cost principles. Likewise, the program is expected to be fined $2.5 million from the second sweep in 2022.
Taking a sweep of $147.5 million to shore-up the state budget at a 10% cost lacks fiduciary responsibility. By PEBB's own Administrative Rules, this is not an option for use. According to OAR 101-001-0015, PEBB may use its reserves for the four following purposes:
reimburse insurers for contracts payments (e.g., if benefit expenses exceed premium revenues)
minimize premium increases and the impact on premium contributions due to benefit plan changes
pay for expenses critical to PEBB program administration (e.g., data processing)
pay for services, programs, or studies that will reduce benefit plan costs
In accordance with state statute, the board has opted to use some reserves to help pay for program costs such as program incentives (e.g., the Health Engagement Model) and taxes (state tax on commercial health insurance plans). Reserve funds have also been used to align tiers, such as employee and family, within each medical plan so the program would avoid a tax penalty. Recently, in June 2020, the board used some reserve funds to buy-down premiums to help with agencies' budgets in addressing forecasted budget concerns and economic uncertainties of the COVID-19 pandemic.
A D V E R T I S E M E N T
A D V E R T I S E M E N T
However, as the audit points out, the board does not have a formal policy or strategic plan for determining the appropriate reserve amount to be maintained or for the steps to take when the reserve reaches higher or lower than targeted levels. Having a policy or plan could help ensure reserve funds are more effectively used toward containing plan costs.
--Donna Bleiler
| | |
| --- | --- |
| Post Date: 2020-11-25 15:36:06 | Last Update: 2020-11-25 15:44:32 |
Read More Articles