On this day, February 6, 2002, The Oregon Health Division released statistics on assisted suicides for the previous year. 44 people received prescriptions for lethal medication but only 21 actually took their lives.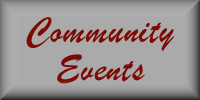 Post an Event

The Oregon Constitution
Wednesday, February 22, 2023 at 7:00 pm
First of a three part series presented by former State Representative Mike Nearman studying the Oregon Constitution.
The River Church 4675 Portland Rd NE Salem

The Oregon Constitution
Wednesday, March 1, 2023 at 7:00 pm
Second of a three part series presented by former State Representative Mike Nearman studying the Oregon Constitution.
The River Church 4675 Portland Rd NE Salem

The Oregon Constitution
Wednesday, March 8, 2023 at 7:00 pm
Third of a three part series presented by former State Representative Mike Nearman studying the Oregon Constitution.
The River Church 4675 Portland Rd NE Salem

We Are Stronger Together
Monday, March 27, 2023 at 10:00 am
Oregon's Natural Resources & Industries (ONRI) is sponsoring the rally to meet legislators and influencers to bring light on legislation affecting natural resource industries, their families, and their communities. https://onri.us/events
Rally at the State Capitol, Salem.
View All Calendar Events
We have much to celebrate and yet much work still to do
2020 has turned out differently than most of us envisioned. In January if I had written an email with the terms "Coronavirus" or "Social Distancing", I suspect you would've tilted your head as you thought about such a strange world. Now several months in and after a second extension of the Governor's state of emergency, we find ourselves wondering how to celebrate our nation's birthday.
July 4, 1776 is the birthday of our great nation. However, a new narrative has recently emerged that challenges the founding principles of why the pilgrims came to America. They came in pursuit of religious freedom and over time we became one nation under God and with liberty and justice for all. The 1619 Project, promoted by many progressive liberals and the New York Times, provides Americans with an alternative beginning, redefining the motivation for our nation's founding based on slavery.
On our nation's 244th birthday we find ourselves at a consequential cross road — will we choose freedom or will we choose something else? That said, this is not the first time that we have faced such difficult challenges. In the Cold War we fought and defeated communism. In World War II we fought and defeated fascism. In the Civil War we fought and defeated slavery. Today we face communism, fascism and false ideas about our nation's history concerning slavery — all at the same time. Solomon was certainly right when he said, "There is nothing new under the sun."
Liberty has always been the enemy of tyranny. While our natural state yearns to be free, the natural state of government desires to enslave those it governs. It is a constant battle and one that never ends. "The price for liberty is eternal vigilance" rings true. Indeed, freedom is not free. There is always a price to be paid. Freedom requires patriots to stand in the gap, to stand and fight Liberty's enemies in order to preserve the rights documented by our Founding Fathers in the Declaration of Independence.
This Independence Day I ask you to take a few moments to be thankful for the freedoms we all enjoy today. While not perfect, America still is a bright beacon of the world and the most free nation that has ever existed. I also ask you to take a few moments to decide what you will do during the next several months to preserve these freedoms for the generations to come. Edmund Burke once wrote, "Evil prevails when good men do nothing." Let history show we were not the generation that did nothing, but rather the ones who pulled together and gave Liberty the wind in her sails for the next 244 years.
God bless you. God Bless Oregon. And may God Bless the United States of America. Let Freedom Ring!
E. WERNER RESCHKE
State Representative
Southern Klamath & Lake Counties
Capitol Phone: 503-986-1456
Capitol Address: 900 Court St. NE, H-384, Salem, Oregon 97301
Email:
Rep.EWernerReschke@OregonLegislature.gov
Website:
www.oregonlegislature.gov/reschke

Facebook:
Facebook.com/wernerfororegon
--State Representative E. Werner Reschke
| | |
| --- | --- |
| Post Date: 2020-07-03 17:00:00 | |
It appears to fall short of the required number.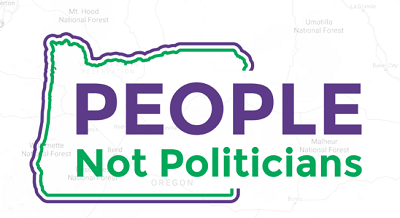 Today, the
People Not Politicians
campaign, the broad and diverse coalition that has come together to end gerrymandering in Oregon, submitted tens of thousands of signatures to the Oregon Secretary of State for Initiative Petition 57 ("IP57"), just days after filing a lawsuit in Federal Court to ensure that all of the signatures gathered to qualify its redistricting reform initiative for the November 2020 ballot would count.
"People Not Politicians is committed to ensuring that redistricting reform happens before Oregon draws new maps in 2021. We forged ahead through unprecedented times with an unprecedented signature gathering program, bringing in tens of thousands of petitions from Oregonians in barely over one month," said Norman Turrill, Chief Petitioner and Chair of the People Not Politicians campaign committee.
"We filed our lawsuit on Tuesday asking the Court to recognize the extreme and unprecedented circumstances of a global pandemic that impacted the signature gathering process in Oregon, and to protect our First Amendment rights by reducing the barriers to the ballot," Turrill continued.
Initiative Petition 57, filed in November 2019, would create the Oregon Citizens Redistricting Commission and put redistricting in the hands of Oregonians, not our politicians. The commission would consist of 12 Oregonians who applied and were selected from qualified applicants – four from the first largest political party, four from the second largest political party, and four others who are third party members or non-affiliated. Major donors to political candidates or parties would not be eligible. Neither would elected-officials, political party officials or their family members. Commissioners would be selected to represent the broad diversity of Oregonians.
After succeeding through multiple politically-motivated legal challenges and delays, the campaign was approved to collect signatures in April, weeks after Oregon Governor Kate Brown issued several emergency orders and the Stay Home, Save Lives program, which, effectively ended all possibility of traditional in-person signature gathering efforts.
After weeks of brainstorming and preparation, at the end of May, the People Not Politicians campaign launched a novel, creative and aggressive no-contact signature gathering campaign to collect signatures through direct mail, e-petitions and virtual grassroots communications efforts to qualify for the November ballot.
"Our first priority, of course, has been to ensure the safety and health of all Oregonians during this time and we adhered to the social distancing measures under Governor Brown's Executive Orders with an abundance of caution," said Candalynn Johnson, Deputy Campaign Manager for People Not Politicians. "But—democracy doesn't stop. Redistricting will happen in 2021, and Oregonians deserve a redistricting process that is about the people, not politicians. During this time of unrest, our need to protect and advance the democratic process and ensure all Oregonians are represented is more important than ever."
The initiative campaign coalition came together in April of 2019 and has been led by the League of Women Voters of Oregon, Oregon Farm Bureau, Common Cause Oregon, the Independent Party of Oregon, NAACP Eugene/Springfield Branch, Taxpayer Association of Oregon, OSPIRG, Oregon's Progressive Party, and tens of thousands of Oregonians who supported the effort to remove conflicts of interest from drawing of voter lines.
Based on the filing of the lawsuit, it appears that the coalition does not have enough signatures to qualify for the November ballot. 149,360 verified signatures of Oregon registered voters are needed. Norman Turrill, spokesperson for the campaign, did not return calls.
--Staff Reports
| | |
| --- | --- |
| Post Date: 2020-07-02 18:53:50 | Last Update: 2020-07-02 18:56:51 |
It's all fun and games until someone is held accountable
--Northwest Observer Meme Team
| | |
| --- | --- |
| Post Date: 2020-07-02 12:19:08 | Last Update: 2020-07-02 12:19:20 |
She just extended state shutdown and many still need help
Oregon House District 53 Representative Jack Zika (R-Redmond) today criticized the recently passed cell phone tax to fund broadband internet and other untimely taxes that have been passed quickly during last week's special legislative session. He stated the many struggles that some are still having with the Employment division and how creating new taxes at this time when Oregonians are hoping to begin a financial recovery after extensive closures and shutdowns might be a bad idea. Zika suggests that Governor Brown veto the bill which is headed to her desk.
The full text of the letter is reproduced here:
Dear Governor Brown,

At the conclusion of the 2020 First Special Session, another bill passed through the legislature that would add an additional tax on already burdened Oregonians. This bill, Senate Bill 1603, is headed to your desk for approval. After yesterday's announcement that you are extending the emergency order, and the fact that many Oregonians have yet to receive their first unemployment check, I urge you to veto any tax bill, including the cellphone tax, that crosses your desk in order to allow Oregonians time to recover from the financial burden created by closures and layoffs.

Creating new taxes right now for broadband seems counterproductive when the state recently allocated $20 million in federal funds to improve rural broadband and has no plans on how to spend it. I suggest we come up with solutions to allocate that money before we even start the conversation on adding additional taxes.

As we've learned from the Oregon Employment Department's failure to use federal funds for years to improve its unemployment claims processing capacity, our state government does not suffer from a lack of resources; rather, it suffers from a lack of competence in using the resources it has responsibly.

The new cell phone tax comes on the heels of the implementation of Oregon's Corporate Activity Tax, which will drain desperately needed liquidity from small businesses and will lead to more layoffs. The one-two punch of tax hikes this summer and fall comes at the worst time, and small businesses around Oregon are closing after 20-30 years serving their communities due to restrictions and crushing tax burdens.

This tax might seem insignificant to some, but to others it means death by a thousand paper cuts (or taxes), and this will lead to many more mom-and-pop stores closing their doors. Some of these stores serve our impoverished or rural communities and are the only ones providing essentials for daily life within their neighborhoods. The power lies in your hands to show Oregonians that you are invested in their recovery, so I urge you to veto SB1603 and any other tax bill that come across your desk during your State of emergency declaration.


--Ben Fisher
| | |
| --- | --- |
| Post Date: 2020-07-01 21:44:21 | Last Update: 2020-07-01 21:45:16 |
Seen as a victory for both religious freedom and school choice
In an opinion delivered by Chief Justice John Roberts, the US Supreme Court has struck down so-called Blaine Amendments present in many state laws and constitutions, including the Oregon Constitution. The obsolete language is the entirety of Article 1, Section 5, which reads "No money shall be drawn from the Treasury for the benefit of any religeous [sic], or theological institution, nor shall any money be appropriated for the payment of any religeous [sic] services in either house of the Legislative Assembly."
The decision, arising from the case of
Espinoza et al. v. Montana Department of Revenue et al
, allows states to create a voucher system of payment for k-12 education in which state funds can be used at private institutions of education, including those operated by religious bodies.
Blaine Amendments have a dark history based in bigotry, discrimination and religious intolerance. As states were admitted to the union in the 19th century, Maine US Senator, James G. Blaine -- an anti-Catholic bigot -- made sure that their admittance to the union was dependent on their adoption of a law or section in their constitution that forbid state money from being disbursed to religious entities. At the time, almost all of non-public education was run by the Catholic Church. Public education was very protestant at the time, and these laws solidified their monopoly.
Though created to give protestants an advantage over Catholics, today, Blaine Amendment type laws serve a different monopoly -- that of the public teachers' unions -- and prevents any legislation which allows the money to "follow the student" to be rendered ineffective.
Chief Justice Roberts summarizes the case in the first paragraph of the decision.
The Montana Legislature established a program to provide tuition assistance to parents who send their children to private schools. The program grants a tax credit to anyone who donates to certain organizations that in turn award scholarships to selected students attending such schools. When petitioners sought to use the scholarships at a religious school, the Montana Supreme Court struck down the program.
All states but 10 have some version of a Blaine Amendment or legislation that was struck down by this decision. Unaffected states include Arkansas, Connecticut, Maine, Maryland, New Jersey, North Carolina, Rhode Island, Tennessee, Vermont, and West Virginia.
In concluding his decision, Justice Roberts identifies this as a religious liberty issue.
[T]his Court has repeatedly upheld government programs that spend taxpayer funds on equal aid to religious observers and organizations, particularly when the link between government and religion is attenuated by private choices. A school, concerned about government involvement with its religious activities, might reasonably decide for itself not to participate in a government program. But we doubt that the school's liberty is enhanced by eliminating any option to participate in the first place.
Look for a blossoming of state voucher programs in states that have legislatures friendly to this type of aid. Voucher programs are seen as particularly liberating to communities which are struggling economically, as they allow everyone to send their children to private schools, not just the wealthy.
--Staff Reports
| | |
| --- | --- |
| Post Date: 2020-06-30 21:01:43 | Last Update: 2020-07-01 12:29:47 |
Oregon's Governor refers to abortion as "reproductive health"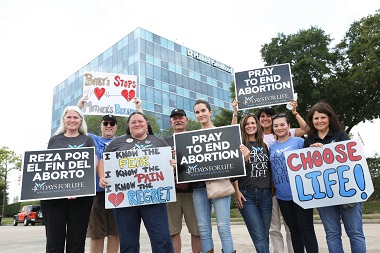 On Monday June 29th, Oregon's governor Kate Brown, took the opportunity once again to pander to her pro-abortion supporters by releasing a statement on the U.S. Supreme Court decision on
Louisiana Abortion Case Medical Services v. Russo
, which had just been decided.
"Today, the U.S. Supreme Court took action to uphold constitutional protections of women's reproductive rights and freedom. The court's decision today affirms what we know: everybody should have the freedom to make their own decisions about their health, families, lives, and future.
"I was proud to sign Oregon's Reproductive Health Equity Act into law in 2017. It was a first of its kind bill that expanded access to reproductive health services for all Oregonians. A culmination of decades of work at the hands of lawmakers and community organizations, House Bill 3391 established immediate protections for women's right to choose, and cemented Oregon as a leader in reproductive health care access.
"With the Reproductive Health Equity Act, Oregon became the first state to require insurance companies to cover the full spectrum of reproductive health care for all people, including expanded postpartum care coverage, counseling for domestic abuse and tobacco use, breastfeeding support, and FDA-approved contraception. HB 3391 also prohibits discrimination on the basis of gender identity in reproductive health coverage, ensuring all Oregonians can access life-saving preventive care, such as cancer screenings.
"At a time when this fundamental right to access reproductive health care is being challenged across the nation, Oregon's legislation continues to help people across the state lead healthy and productive lives."
"But, make no mistake about this decision, many will continue to attack and try to chip away at women's reproductive rights. Here in Oregon, we will continue to fight for everyone's access to the full complement of reproductive health care services for all people."
Oregon remains one of the few states in the nation with virtually no regulation of the abortion industry.
--Ben Fisher
| | |
| --- | --- |
| Post Date: 2020-06-30 12:26:56 | Last Update: 2020-06-30 12:47:52 |
Businesses not enforcing mask mandates will face penalties
On Monday, Oregon's Governor announced that beginning in July 2020, it is law that all Oregon businesses comply and enforce what is now a state-wide mask-wearing mandate or face business closures in response.
The mandate is for only medically approved masks but as observers have noted, no one is really checking whether that is so, and many people are minding those instructions with disdain, and/or neglect. Questions of the true effectiveness of a society wearing masks and keeping its citizens in economic lock down are being raised. Nevertheless, Governor Brown has decided to express her will through this new government mandate, even despite outcries from Oregon counties with minimal infections.
Governor Brown said, "From the beginning of the reopening process, I have said that reopening comes with the risk of seeing an increase in COVID-19 cases beyond our health systems' capacity to test, trace, and isolate them," said Governor Kate Brown. "Over the last month, we have seen the disease spread at an alarming rate in both urban and rural counties. The upcoming July 4th holiday weekend is a critical point for Oregon in this pandemic, and we can all make a difference.
"Modeling from the Oregon Health Authority shows that if we don't take further action to reduce the spread of the disease, our hospitals could be overwhelmed by new COVID-19 cases and hospitalizations within weeks.
"The choices every single one of us make in the coming days matter.
"Face coverings that cover your nose and mouth play a critical role in reducing the spread of this disease because droplets from our breath can carry the virus to others without us realizing it. If we all wear face coverings, practice six feet of physical distancing in public, wash our hands regularly, and stay home when we are sick, then we can avoid the worst-case scenarios that are now playing out in other states.
"I do not want to have to close down businesses again like other states are now doing. If you want your local shops and restaurants to stay open, then wear a face covering when out in public.
"Please keep your Fourth of July celebrations small and local. We saw a lot of new COVID-19 cases following the Memorial Day holiday. Another spike in cases after the upcoming holiday weekend could put Oregon in a dangerous position.
"Oregonians have all made incredible sacrifices over the last several months that have saved thousands of lives. The actions we take now can protect our friends, neighbors, loved ones, and fellow Oregonians from this disease, and prevent the need for another statewide shutdown. We are truly all in this together."
Oregon Occupational Safety and Health (OSHA) will take the lead, along with other state and local agencies, in enforcing face covering requirements for all covered Oregon businesses.
--Ben Fisher
| | |
| --- | --- |
| Post Date: 2020-06-30 12:15:13 | |
Answers to your questions on the Governor's mask order
Q:
What counties are impacted?
A:
Clackamas, Clatsop, Hood River, Lincoln, Marion, Multnomah, Polk and Washington. Clatsop county was added on June 26 at the request of the County Commissioners
Q:
What type of establishments does this order apply to?
A:
All businesses, as defined below, and to the general public when visiting these businesses.
Grocery stores
Fitness-related organizations
Pharmacies
Public transit agencies and providers
Personal services providers
Restaurants, bars, breweries, brewpubs, wineries, tasting room and distilleries
Retail stores, shopping centers and malls
Ride sharing services
Phase Two counties only:

Indoor licensed swimming pool, licensed spa pool and sports court operators
Indoor entertainment facility operators
Indoor recreational sports operators for specified sports
Indoor venue operators
Q:
What qualifies as a mask?
A:
There are several items referenced. They are defined here:
"Mask" means a medical grade mask.
"Face covering" means a cloth, paper, or disposable face covering that covers the nose and the mouth.
"Face shield" means a clear plastic shield that covers the forehead, extends below the chin, and wraps around the sides of the face.
Q:
What is a "fitness-related organization"?
A:
A "Fitness-related organization" include but are not limited to gyms, fitness centers, personal training, dance studios, and martial arts centers.
Q:
What is an "indoor spaces open to the public"?
A:
An "indoor space open to the public" include indoor spaces, whether publicly owned or privately owned, where the public has access by right or invitation, express or implied, whether by payment of money or not. In addition to the public areas of the businesses defined above, such spaces may include, but are not limited to, building lobbies or common spaces, elevators, and buildings or meeting rooms outside of private homes where people gather for social, civic, cultural or religious purposes.
Q:
What is a "personal services provider"?
A:
"Personal services providers" means barber shops, hair salons, esthetician practices, medical spas, facial spas and day spas, non-medical massage therapy services, nail salons, tanning salons, and tattoo/piercing parlors.
Q:
What are businesses required to do?
A:
A business is required to
Require employees, contractors, volunteers, customers and visitors to wear a mask, face shield, or face covering, unless an accommodation or exemption is required by law or one of the following exemptions applies.

Employees, contractors and volunteers: Masks, face coverings or face shields are not required when eating/drinking or when at or in a location where the employee, contractor or volunteer is not interacting with the public and six or more feet of distance can be maintained between other people.
Customers and visitors:

Masks, face shields or face coverings are not required in restaurants, bars, breweries, brewpubs, wineries, tasting room and distilleries while eating or drinking.
Masks, face shields or face coverings are not required when at a business and engaged in an activity that makes wearing a mask, face shield or face covering not feasible, such as strenuous physical exercise, performers singing or playing an instrument if at least six feet of distance is maintained from others.

Provide masks, face shields, or face coverings for employees.
Provide for accommodations and exemptions from the mask, face shield, or face covering requirement for employees, contractors, customers and visitors if such accommodations or exemptions are required by:

State and federal disabilities laws if applicable, including the Americans with Disabilities Act (ADA) which protects people with disabilities from discrimination in employment and requires employers to engage in the interactive process for accommodations.
State or federal labor laws.
State and federal public accommodations laws that provide all persons with full and equal access to services, transportation, and facilities open to the public.
OHA public health guidance if applicable.

Post clear signs about the mask, face shield, or face covering requirements.
Q:
What are businesses encouraged but not required to do?
A:
A business should, but is not required to:
Provide, at no cost, at least disposable face coverings for customers and visitors who do not have one.
Post signs about the mask, face shield, or face coverings requirement in languages that are commonly spoken by customers and visitors.
Educate employees:

On how to safely work and communicate with people who cannot wear masks, face shield, or face coverings.
That they may need to remove a mask or face covering while communicating with an individual who needs to read lips or see facial expressions to communicate.
Q:
What are customers and visitors of businesses are required to do?
A:
Wear a mask, face shield, or face covering when at a business unless the individual:
Is under 12 years of age.
Has a medical condition that makes it hard to breathe when wearing a mask, face shield, or face covering.
Has a disability that prevents the individual from wearing a mask, face shield, or face covering.
Q:
What about customers and visitors of businesses between the ages of 0 and 12 years old?
A:
Children under the age of two are not required to wear a mask, face shield, or face covering.
It is strongly recommended that children between two (2) and 12 years of age, wear a mask, face shield, or face covering at all times in all indoor spaces open to the public, particularly in places where it is likely that physical distancing of at least six feet from other individuals outside their household unit cannot be maintained, and where vulnerable people may go.
Because children between the ages of two and 12 years of age can have challenges wearing a mask, face shield, or face covering properly (e.g., excessively touching the face covering, not changing the face covering if visibly soiled, risk of strangulation or suffocation, etc.) we urge that if masks, face shields or face coverings are worn by this age group, that they be worn with the assistance and close supervision of an adult.
Masks, face shields, or face coverings should never be worn by children when sleeping.
Q:
What about indoor spaces open to the public?
A:
Individuals visiting indoor spaces open to the public are required to wear a mask, face shield, or face covering unless the individual:
Is under 12 years of age.
Has a medical condition that makes it hard to breathe when wearing a mask, face shield, or face covering.
Has a disability that prevents the individual from wearing a mask, face shield, or face covering.
--Staff Reports
| | |
| --- | --- |
| Post Date: 2020-06-27 08:49:55 | Last Update: 2020-06-26 19:50:28 |
Several bills were passed in the special session
During the special session, the legislature passed legislation championed by the Oregon Legislature's People of Color (POC) Caucus. Rep. Janelle Bynum (D-Happy Valley) said "these measures represent just a first step in the long road of reforms that our state must tackle." Sen. Lew Frederick (D-Portland) confirmed, "We took important steps on that path today, but this is just the tip of the iceberg. We have much work ahead."
The measures that passed the legislature today were:
"Today we proclaimed that Black Lives Matter," said Sen. James Manning (D-Eugene).
"For the people marching on the streets today, for everyone who wants to feel safe in their own communities from police harassment, for the future generations who deserve to live in a better World, today is an historic day," said Rep. Akasha Lawrence Spence (D-Portland).
Rep. Sherrie Sprenger (R-Scio) quoted the late Rep. Vic Gilliam on the floor on HB 4207A "Passing this resolution reminds me of someone who won the game and they continue to celebrate it." She said, "You've won the battle, but this is a poke in the eye." This bill was on collecting a statewide database on police disciplinary records, whether founded or not, and publish them online.
Law enforcement agencies have a hard time getting recruits. Current law requires a psychological evaluation of all police officers. Will these reforms improve conduct, or reduce the caliber of recruits?
--Donna Bleiler
| | |
| --- | --- |
| Post Date: 2020-06-27 08:38:39 | Last Update: 2020-06-27 08:54:46 |
Special session takes aim at seniors and low-income families
A Special Session called to address COVID issues and Police Reform to appease rioters, deviated shortly after opening in SB 1603. Proponents begged for assistance to help rural communities to install internet service in areas that still live a wholesome life away from WIFI waves. The claim is the lack of internet access has hampered virtual schooling during the pandemic. However, some areas with internet that chose to issue paper workbooks had lot less confusion and more success among grade schoolers than those needing to work on a computer.
Not that we don't want rural communities to have internet, but on whose backs do we put the cost? In the hearing, it was presented that low-income families have given up the cost of landlines for cell phones for cost savings. Cell phones are used for security and safety tracking between family members. Likewise, seniors have gone to cell phone use for security and safety.
SB 1603 lowers the landline tax from 8.5% to 6% that will benefit the very people who want internet access. Only to add a 6% tax on all cell phones on families that already have internet access. This type of distribution of wealth hits the most vulnerable. For example, a family with four cell phones could face an added charge of about $18 on their monthly bill. This is a lot for low-income families, and seniors on a fixed-incomes.
This bill was passed after testimony alerting the committee that PUC is in the process of reviewing the Oregon Service Fund that expires in 2021, and should be considered before more funding is instigated. The bill raises $2.5 million per biennium, and caps the fund at $28 million annually. However, only 15% is designated to build broadband. This is a slow way to get access when the estimate is in the billions. The Emergency Board provided $20 million of Cares Act funds for broadband already, and USDA provided $6 million to Grant and Wheeler Counties for this purpose. Representative Greg Walden announced that the Federal Communications Commission authorized $67.7 million for rural broadband in Oregon over the next 10 years for ten rural counties. All this funding has not been utilized to see where or if additional funding is needed, but it did not deter the Democrat assembly from imposing this tax on the most vulnerable along partisan lines.
At a time when this state is hurting on every level, adding an additional burden on all families is poor judgment and poor leadership. Was this the appropriate way to expand internet? What was the big hurry to foist another tax on unsuspecting Oregonians?
--Donna Bleiler
| | |
| --- | --- |
| Post Date: 2020-06-26 20:25:27 | Last Update: 2020-06-26 20:25:39 |
Plan to fund broadband internet might not be popular with Oregonians at this time
Oregon's legislature has passed a cell phone tax at a time when Oregonian's people and economy might not appreciate the financial investment on behalf of the government, when they are themselves are soon required to make massive and historic budget cuts due to the recent shutdown of the economy. The tax will be applied to monthly service bills.
The proceeds of the tax are dedicated to building rural broadband infrastructure. Nonetheless, many Republican legislators from rural districts voted no, as they could not see the benefits outweighing the drawback of another tax.
Senate Republicans voted against
SB 1603
, describing it as a cell phone tax disguised as a rural assistance bill. "The legislative process has not only been taken away from Oregonians, but now they must absorb a new tax when they are living in an economic shutdown," said Senate Republican Leader Fred Girod (R-Stayton). "Democrats are spending money the state doesn't have. This is a tax, and I think Oregon deserves better." The Emergency Board recently allocated $20 million to broad band. "You know something is wrong with a bill when senators like me that represent rural Oregonians voted no," said Senator Lynn Findley (R-Vale). "My constituents cannot afford another tax on their livelihoods, especially when the Emergency Board just allocated $20 million in funds to broadband without any plan on what projects the money will go to."
Critics have also noted that many Oregonians -- including many rural Oregonians -- use their cell phone as an internet connection and has the effect of taxing an existing internet connection in order to create another one. The tax is seen by experts as regressive, placing a heavier burden on lower-income people who have to use a greater proportion of their income to pay the tax.
--Ben Fisher
| | |
| --- | --- |
| Post Date: 2020-06-26 19:50:07 | Last Update: 2020-08-03 19:09:05 |
Ducks and Beavers in Oregon will no longer use name for long held rivalry game
Making a recent move amidst a wave of name changes in some institutions, two schools in Oregon have declared that they will abandon the name of their popular sports competitions, the annual Civil War, with no plan to otherwise rename the event, citing that some people have been offended at the name.
A statement from Oregon State University can be seen here:
"Changing this name is overdue as it represents a connection to a war fought to perpetuate slavery," said OSU President Ed Ray. "While not intended as reference to the actual Civil War, OSU sports competition should not provide any misconstrued reference to this divisive episode in American history. That we did not act before to change the name was a mistake. We do so now, along with other important actions to advance equal opportunity and justice for all and in recognition that Black Lives Matter."
"A number of student-athletes, alumni and friends of Oregon State University have questioned the use of the term Civil War in our rivalry series in recent years," said Beaver Vice President and Director of Athletics Scott Barnes. "We initiated discussions with our Student-Athlete Advisory Committee (SAAC) about the possibility of eliminating the name "Civil War" from our series and with
their leadership, we are moving forward. "We will embrace members of the university community, alumni, student-athletes, and friends of Oregon State to assist in a collaborative process with the University Of Oregon to consider other names for this historic rivalry."
--Ben Fisher
| | |
| --- | --- |
| Post Date: 2020-06-26 16:14:18 | Last Update: 2020-06-26 16:14:56 |
Read More Articles