Subscribe for daily updates
--Staff Reports
| | |
| --- | --- |
| Post Date: 2020-04-26 12:00:00 | Last Update: 2020-11-08 12:28:39 |
How they differ from your average policy committee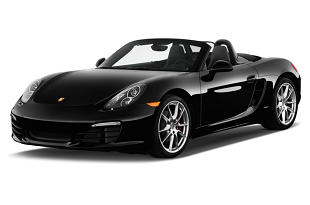 There are (basically) two kinds of committees in the Legislature: Policy Committees and Ways & Means Committees. On Policy committees, it's Democrat vs. Republican and the Republicans always lose, unless it really doesn't matter, or unless someone sells their soul.
Ways & Means SubCommittees are different.
First of all, even though all budgets, as well as any bills that have a significant fiscal impact, go through them, they are not really budget committees. The budgets are made up by the Co-Chairs (or Tri-Chairs) of Ways & Means, and the SubCommittees don't really have that much input as to how much money goes to agencies and for what purpose.
This is why:
Let's say we have a family and we make $50,000 a year. I am the Car Committee for the family and I want to get a $72,000 Porsche. I can get a 5 year loan and the payments will be about $20,000 per year, including interest. What's the problem? The problem is that it only leaves $30,000 for all the other needs for the family (housing, food, utilities, etc). Why should I take that into account? It's a really nice car and it would be cool to have. That's why the Ways & Means SubCommittees don't get to fix budgets -- because every budget expenditure impacts the ability of every other budget expenditure and only those who have the really big picture can do the give and take necessary to craft a complete budget.
So, what do Ways & Means SubCommittees do, if they are not helping to craft the budget? The best use of Ways & Means SubCommittees and the scheduled committee meetings is as oversight for State Agencies. Each of the 120 or so State Agencies will have to appear before one of the SubCommittees and talk about what they are doing and justify their additional asks. It's a perfect time to hold them to account for performance, etc.
There are 6 Ways & Means SubCommittees (all of them are joint committees, consisting of both Senators and Representatives)
Education
General Government
Human Services
Natural Resources
Public Safety
Transportation and Economic Development
Additionally, there is the Capitol Construction SubCommittee which does make important decisions about State owned infrastructure, but doesn't oversee any agencies. Further, there is a Joint Committee on Information Management and Technology, which oversees technology projects for the State.
If a Legislator is on policy committees, they will have all the drama and excitement of the debate over the latest restrictions on firearms, or housing, or the newest carve-out for illegal immigrants, or, well, sadly, there are no more debates about abortion anymore because they are all always available at any time and if you can pay for it the state will make your insurance pay for it, and if you don't have insurance, then the state will pay for it. So, if a Legislator wants to "participate" in those debates, they can, but they lost way back in November, when the citizens of Oregon elected a Democratic majority in both chambers, as well as the Governor. So, they're not really "participating" in any debate, because the Party in Power is going to run the table on them.
Or, they can get on a Ways & Means SubCommittee and face down the agency director of -- fill in the blank -- Oregon Health Authority, Energy Dept., DHS, Revenue, Employment, ODOT, whatever. The directors have to sit there and answer their questions, with the cameras rolling and the public watching and they can hold them accountable. It's the greatest power the minority party has in the Legislature.
One Legislator is fond of telling activists this:
While you were on the way to the Judiciary Committee hearing, where you were going to testify against the latest bill to infringe on your firearm rights, you walked past Hearing Room E. You were on your way to be the 318th person to testify about how this bill is unconstitutional and that it should not pass. You didn't really care that they don't have to listen to you and that they're going to pass the bill right through because they have an iron-clad majority in every branch of government, as you walked right past Hearing Room E. The hearing in Hearing Room E, was a budget hearing for the Department of Consumer and Business Services -- pretty boring stuff, especially compared to your gun rights being taken away -- and they were asking for 6 more people to help processing complaints against insurance companies, so that they could better serve the public, so they say.

That's what was going on in Hearing Room E, that you walked right by. And those 6 new employees, each will pay an average of $1,000 per year, or $2,000 per election cycle or $12,000 for the six of them in public employee union dues, which will go straight in the pocket of some Democrat, who, next November, will beat some incumbent Republican and further strengthen the iron-clad majority held by the Democratic Left, and they will be further emboldened to take more of your gun rights -- eventually just your gun.
Keep your eyes on what is important.
--Staff Reports
| | |
| --- | --- |
| Post Date: 2020-01-01 21:44:18 | Last Update: 2020-05-23 21:45:07 |
Its easier and less expensive than you might think
If you're interested in advertising with the Northwest Observer, contact the advertising manager at
advertising@northwestobserver.com
--Northwest Observer Advertising Department
| | |
| --- | --- |
| Post Date: 0000-00-00 00:00:00 | Last Update: 2020-12-24 20:35:24 |
Is this an attack on rural Oregon?
When the Governor's race was in full swing, Governor Brown posted pictures of her riding horses and pictures with dogs. Her team discovered that dogs and horses increased views significantly. Everyone loves their pets. Representative Rob Nosse (D-Portland) should know the benefits that animals bring to therapy from working for the Oregon Nurses Association. But, his lack of that personal experience is apparent in his introduction of
HB 3008
.
HB 3008
prohibits a person from using domestic dogs, cats, horses, donkeys, cows, Ilama, sheep, reindeer, pigs, goats, and many exotic type animals in the Traveling Animal Act, which prohibits performance in which an animal is transported to perform. "Performance" is defined as a carnival, circus, display, exhibition, exposition, fair, parade, petting zoo, photographic opportunity, race, ride, trade show or similar undertaking during which an animal performs tricks, gives rides or otherwise entertains or amuses an audience, whether or not a fee is charged.
If your grandchild brings his pet over to show you new tricks, are you entertained or amused? No more photo ops for the Governor, no more petting animals for kids at the fair, no more horse clues, no more livestock shows for 4-H clubs and Future Farmers of America. These organizations teach our youth how to be responsible owners and breeders by taking pride in showing their animals. This experience provides the basis to be good productive citizens. It begs the question of why Rep. Nosse wants to dash the dreams of animal lovers and future farmers.
As this bill is written, even the most common kind of therapy animal, a therapeutic visitation animal, would be in jeopardy. Violations in the bill allows forfeiture of the animal, which could be devastating to a patient. The bill seems to be aimed at abusive training of an animal. Oregon has several laws in place for abuse and neglect of animals.
ORS 167.350
requires forfeiture of rights when an animal is mistreated. Every type of animal has an organization that studies the effects of training on an animal. Animals are empowered when presented choices, which helps eliminate stress. According to the Animal Behavior Center, training builds mental confidence and it even makes medical examinations less stressful for the animal.
What about those professional pet photos? Will Governor Brown remove her riding pictures from social media?
--Donna Bleiler
| | |
| --- | --- |
| Post Date: 0000-00-00 00:00:00 | Last Update: 2021-01-30 18:30:08 |