A formal complaint has been submitted to the Beaverton School Board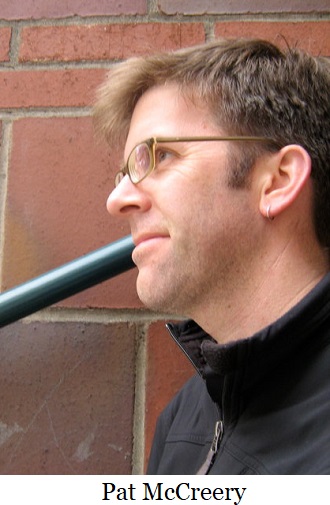 S
chool districts and boards are being targeted by CEI,
Center for Equity & Inclusion
, promoting equity and inclusion, another name for Critical Race Theory that markets their services to train and control the content and decisions once contracted. The contracts allow unelected personnel to make local decisions avoiding public input. Multnomah Education Service District, and Gresham-Barlow and Beaverton School Boards have contracted with CEI.
Beaverton parents are not happy with CRT being the approach to Equity and Inclusion, and how contracting was left to Pat McCreery, the Equity and Inclusion Administrator for Beaverton School District and his selection of CEI. McCreery seemed not to have given due diligence to other offers before committing to CEI. In a public record request, two emails McCreery sent shows an illegal commitment.
He wrote district executive members – Don Grotting, Mike Scofield and David Williams on November 15, 2020, trying to avoid a Request for Proposal, regarding the legal/ethical obligations and limitations in terms of engaging with CEI for such a large contract. He suggested the use of Student Investment Account funds or use staff PD/tuition reimbursement funds to cover costs. The same day McCreery wrote CEI on avoiding a RFP process required for contracts over $50,000 -- not to mention the contracting process -- is required prior to committing to a vendor.
Where is the impartial treatment? He suggested spreading costs over fiscal years allowing parts of the partnership written into the Student Investment Account using classroom funds. Split or not, it should be a concern to spend $384,660, billing up to $420 per hour for a single CEI staff member, to do equity training on a criterion that hasn't been vetted nor had any best practices been applied. Even the board's vice chair, Becky Tymchuk, said
regarding Critical Race Theory
, "how can we have data if we've not tried it yet," admitting there is no evidence this Critical Race Theory based approach will address student achievement and disciplinary gaps. The kids are effectively being used as an experiment.
J
eff Myers, life resident and parent in Beaverton,
filed a formal complaint
to the Beaverton School Board, and a report filed with the Secretary of State Audits Division. They have directed the issue to an outside auditing firm that has worked with the Beaverton School District in the past. He says district and board members are always polite even though public comments against the lens of CRT and antiracism movement far outnumber 10:1 comment in support. In an email from Pat McCreery to Don Grotting he sums up their defiance against the well of the people: "Amid my concern over the feedback we're getting, I kept reminding myself that this feedback "noise" is a reminder that we're doing good work..." At board meetings they try to quiet the opposition by telling parents such things as, "Just as there are people like you against our Antiracism approach, there are people voicing their support who I also must listen to." The people in support McCreery revealed in an email as people offering their services, such as a lawyer, Beaverton Human Rights Commission, community advocate and Oregon Center for Education Equity. He pits them against hundreds of parents.
Myers told the Northwest Observer what motivates him is his son. "He's seeing fights and outbursts nearly every day. They took all the soap dispensers out of the boys' bathrooms, in the midst of a pandemic no less, because they can't control the students and refuse to discipline them in the name of "equity". They point to a TikTok challenge to steal stuff from school and make a video of it. And somehow getting rid of Student Resource Officers, who are the only people left in schools who can intervene to help kids from getting hurt, is part of the "solution".
A D V E R T I S E M E N T

A D V E R T I S E M E N T
Myers says, "The truly sad part about what the Beaverton School District is doing is that none of this new, radicalized version of Equity and Inclusion is proven to address any of the current and historical gaps in student outcomes we have in K-12 education."
He challenges others, "My eyes were opened when I started reading what Critical Race Theory was about, and I began to see what the Beaverton School Board was doing and began asking questions, gathering data and setting up meetings. The board's admission that there is no evidence supporting this radical direction is key to getting the district to take guidance from the board. The challenge is, how can we help more people see what school boards are doing?"
--Donna Bleiler
| | |
| --- | --- |
| Post Date: 2021-10-22 15:57:19 | Last Update: 2021-10-23 10:08:18 |