On this day, September 22, 2001, Katie Harman, Miss Oregon, was crowned Miss America for 2002.
Housing Production Advisory Council report is not promising
I
n a reverse turn of events, Governor Tina Kotek finds her agenda on the wrong side of her party. The Governor requested
HB 3414
, requiring local governments to approve certain adjustments to land use regulations for housing development within urban growth boundary. The bill was like a hot potatoe bouncing from committee to committee in the House ending up in Ways and Means where it was appropriated $10 million towards the $16.3 million needed, going straight through a work session forgoing a public hearing, then passing the House floor. In their rush, the Senate neglected to hold a public hearing and went straight to the floor where it failed.
In anticipation of a cooperative legislature, Governor Kotek issued
Executive Order 23-04
on January 10, 2023, which outlined her plans to increase housing and established the Governor's Housing Production Advisory Council. The Council was instructed to provide a
framework
April 1 from findings for policy changes and investments to meet the governor's targets. Final report is due no later than December 31, 2023.
Considering the setback from
HB 3414
failure, the Council identified many barriers that would lead to Oregon building fewer homes than needed to keep pace with growth, leading to higher rent and mortgage costs and more homelessness. They recommended cities expand their growth boundary once every ten years without going through the expansion process. Even if the Governor found a way to by-pass the legislature, the Council reported there aren't enough construction workers to build the needed homes, cumbersome permit requirements make projects take longer and cost more and the state doesn't have enough land ready for homebuilding.
Senator Findley and Representative Owen co-sponsored
SB 70
, which passed allowing Eastern Oregon Border Economic Development Region to modify requirements for residential rezoning of lands.
A D V E R T I S E M E N T
A D V E R T I S E M E N T
Bend seems to have found enough land using the 2021 law that allowed Bend to take in a 260-acre expansion as a model for statewide policies.
"Housing supply, not land supply, is at the crux of Metro's housing crisis," said Metro's Legislative Affairs Manager Anneliese Koehler in testimony before the House Committee on Rules last summer.
There seems to be a cross-over between homeless and affordable housing that some see as the Governor flipping back and forth to manipulate her agenda.
The Council continues to meet twice-a-month by virtual webinar. Next meeting is September 29, 2023, at 1:30pm. Interested persons can register for
upcoming meetings or view recordings
.
--Donna Bleiler
| | |
| --- | --- |
| Post Date: 2023-09-21 12:05:59 | Last Update: 2023-09-21 02:21:38 |
Serious control weaknesses found with programs receiving federal funds
S
tate auditors found millions of dollars in questioned costs and serious control weaknesses at a number of programs receiving federal funds, according to a
report
released by the Oregon Secretary of State's Audits Division.
Every year, the division conducts two major financial audits: the 285 page
Annual Comprehensive Financial Report
and
Statewide Single Audit
. Auditors also draft and release a report summarizing both of these audits. The summary report for fiscal year 2022, called
Keeping Oregon Accountable
, has now been released.
The federal government requires audits of the state's financial statements and compliance with federal program requirements for Oregon to continue receiving federal assistance. In the past, this funding has usually ranged from $11 to $12 billion each year. Since the pandemic, federal funding has ballooned — in fiscal year 2022, Oregon received $21 billion in federal aid.
"Our financial audits are a critical part of keeping Oregon government accountable to its people," said Audits Director Kip Memmott. "This year's statewide audits found some significant issues that we think are important to bring to the attention of Oregonians, the Governor, and the Legislature."
A D V E R T I S E M E N T

A D V E R T I S E M E N T
According to the Secretary of State's office, the audits are noteworthy for two reasons: more questioned costs, and far more modified opinions.
Questioned costs has a very specific meaning for auditors. It's a term required by the federal Office of Management and Budget; when auditors question costs, they are referring to program costs that may or may not be allowed to be paid with federal funds.
"It serves as a flag for federal funding agencies to review the findings and then decide whether the costs are allowable," said Tracey Gates, a principal auditor with the division.
In fiscal year 2021, auditors identified $10 million in questioned costs. For fiscal year 2022, questioned costs increased by more than $20 million, totaling $35.2 million at 10 programs in five agencies. Of that amount, $9.1 million were directly identifiable costs, while the remainder were likely errors, based on sample testing.
And then there are the modified opinions, several of which were issued in this year's audits. "When an audit shows controls are sufficient and the program is generally in compliance with federal requirements, we issue what's called an unmodified, or clean, opinion," Gates said. "An unmodified opinion is a good thing. But if we have concerns about the quality of internal controls, we have to issue modified opinions."
An adverse opinion was issued for the Emergency Rental Assistance Program at Oregon Housing and Community Services under the direction of Andrea Bell, meaning control weaknesses were pervasive enough that the controls would not prevent, or even detect, significant noncompliance.
Additionally, a disclaimer of opinion was issued for the Emergency Solutions Grant Program, also at OHCS. A disclaimer of opinion means there was not sufficient, appropriate evidence for auditors to even issue an opinion on program compliance.

Qualified opinions are less severe but indicate that internal controls are still inadequate to prevent or detect significant noncompliance. Auditors issued qualified opinions for five programs at three agencies: OHCS, DHS, and the Oregon Health Authority. Two of these programs -- Temporary Assistance for Needy Families, and the Low-Income Home Energy Assistance program -- have been issued qualified opinions for several years now.
What will happen as a result of these opinions?
"It's up to the federal granting agencies," Gates said. "They are responsible for following up on our findings and only they have the authority to enforce grant requirements. This could include sanctions or a change in future funding, but it could also result in a clarifying change to the requirements."
--Staff Reports
| | |
| --- | --- |
| Post Date: 2023-09-20 11:57:55 | Last Update: 2023-09-20 15:45:07 |
Secures Shutter Creek for research headquaters
T
he Oregon Department of State Lands (DSL) and Oregon State University are working collaboratively to transform the
Elliott State Forest
into a publicly owned state research forest. The Elliott State Research Forest is poised to be the nation's largest research forest at 91,000 acres – a place where scientists and managers work with Tribal partners to explore forestry's role in addressing climate change impacts, restoring habitat and endangered species, and advancing responsible active management including timber and other forest products.
The State Land Board's vision for the Elliott is a public forest that has completed its obligation to funding schools, but will continue to contribute to conservation, recreation, education, local economies, and more as a research forest.
The Oregon Legislature in 2022 passed
SB 1546
, which established an independent public agency to oversee the forest, decoupling the forest from Oregon's Common School Fund and prospectively appointing the first board of directors for the Elliott State Research Forest Authority, the new public agency that will be established in 2024 to oversee the research forest in collaboration with OSU.
The agency sets expectations for public accountability and transparency, and locks in the Elliott's ongoing contributions to conservation, economic growth, recreation, education, and forest research.
SB 161
passed in 2023 to updated the deadlines to 2024.
OSU continues to refine its draft of the Elliott State Research Forest Management Plan based on input from the Elliott State Research Forest Authority prospective board, government-to-government relationships with local Tribes, public input, and updates to the Habitat Conservation Plan.
The public can join an upcoming virtual listening session on September 21 from 6pm tp 7:30pm, to hear updates on the forest management planning process and learn more about the research design, followed by a forum to share input. Zoom links to join the listening sessions and more information about the forest management planning process can be found on the
OSU College of Forestry website
. September 22 the prospective board will hold a zoom meeting, 10am to 3pm, and meeting materials can be
found here
.
The prospective boards are completing final steps to create the research forest, including submission of a habitat conservation plan (HCP) to federal agencies, approval of a forest management plan, and approval of participation by OSU's Board of Trustees. The U.S. Fish and Wildlife Service recently concluded a public comment period on the draft environmental impact statement for the draft Elliott State Research Forest HCP. The plan balances forest research and management activities with the conservation of rare species and their habitat in the Elliott State Forest.
The purpose of an HCP is to establish clear boundaries for management and harvest on the forest in compliance with the National Environmental Policy Act and to ensure conservation of at-risk species such as salmon, spotted owls, and marbled murrelet.
A D V E R T I S E M E N T
A D V E R T I S E M E N T
Operation headquarters for the Elliot State Research Forest will be based at the former site of Shutter Creek Correctional Institution. The 49-acre proposed headquarters site will include laboratory, classroom, dormitory and office spaces and may also house potential partnerships with local and Tribal entities.
"The Elliott is about to begin a new chapter as a world-class research forest, which created this opportunity for Shutter Creek to have a new beginning as well," said DSL Director Vicki L. Walker. "I'm excited Shutter Creek will continue to contribute to the local area and economy through its connection to the nation's largest research forest, right here on Oregon's South Coast."
Senator Jeff Merkley and Senator Ron Wyden secured $4 million for site renovations and rehabilitation in Congress's fiscal year 2023 omnibus appropriations package. The site is a former federal property previously deeded to Oregon Department of Corrections by the U.S. General Services Administration at no cost for correctional uses through the federal Public Benefits Conveyance Program (PCB). The State identified another qualifying PCB use for the property requesting a PCB program change of use from corrections to wildlife conservation.
Shutter Creek is within the traditional lands of the hanis (Coos) people. The Elliott State Research Forest is within the traditional lands of the hanis (Coos) and quuiich (Lower Umpqua) peoples. Descendants of the hanis and quuiich peoples are enrolled in the federally recognized sovereign nations of the Confederated Tribes of Coos, Lower Umpqua, and Siuslaw Indians and Confederated Tribes of Siletz Indians.
Walker noted there is also potential for additional future partnerships on the site recognizing the history and future opportunity associated with this site.
--Donna Bleiler
| | |
| --- | --- |
| Post Date: 2023-09-20 03:00:21 | Last Update: 2023-09-20 01:33:23 |
"We see a dramatic decline in academic achievement"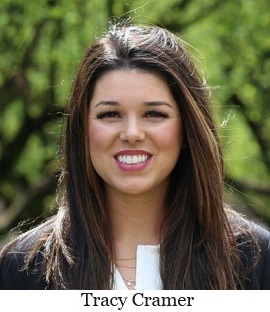 S
tate Representative Tracy Cramer (R-Gervais) is calling on the State Board of Education to remove consideration of suspending the Essential Skills Learning requirement for another four years. In a
letter to the Board
, Cramer outlined concerns about public input, lack of accountability, and using the consent calendar to rush through such a controversial policy.
Item 3A on the Board's September 21, 2023 agenda fast-tracks the suspension of the Essential Learning Skills assessments through the 2027-2028 school year. These assessments measure students' ability to read, write, and do math before graduation.
"At the same time we see graduation rates inching up, we see a dramatic decline in academic achievement," Representative Cramer said. "Our schools should be educating our kids, not just credentialing them without setting them up for future success. What good is a diploma if you can't read at grade level? Repealing graduation standards was a disservice to students in 2021, and it still is today. Parents are already pulling their kid public schools at a record pace, and these kinds of back-room decisions continue to erode their trust."
A D V E R T I S E M E N T
A D V E R T I S E M E N T
In 2021,
SB 744
suspended the Essential Skills Learning Requirement through the end of this school year. It also gave the Oregon Board of Education the unilateral authority to suspend them in the future or even require them at all.
The State Board's Policy Manual states that "items may be placed on the consent agenda upon the recommendation of the superintendent." The Governor is the state's Superintendent of Public Instruction.
The staff summary of item 3A acknowledges that the move to suspend graduation requirements for another four years "may also result in less student accessibility, public transparency, and comparability."
--Staff Reports
| | |
| --- | --- |
| Post Date: 2023-09-18 18:26:31 | Last Update: 2023-09-18 18:39:10 |
Public opportunity for comment
T
he Bureau of Ocean Energy Management (BOEM) is taking public comment on two BOEM wind energy projects the federal government wants to install off the coast of Southern Oregon on the outer continental shelf.
According to the Department of Energy, in order to capture the abundant wind resources available offshore, offshore turbines need to be one-and-a-half times the height of the Washington Monument, with blades the length of a football field.
Oregon uses over 48 million megawatt-hours (MWh) per year of electricity, which comes from a combination of hydroelectric (40%), coal (32%), natural gas (17%), land-based wind (7%), nuclear (3%), and other sources (1%). Oregon's offshore wind farms are projected to produce 2.6 gigawatts (2,600 MWh) requiring 18 wind turbines and foundations, 6,800 miles of cable, and dozens of specialized vessels. For so little, how much will this cost in consumer electric bills, not to mention the maintenance and repairs?
It is not possible to have an accurate environmental risk assessment or estimated production output of these wind farms due to the lack of long-term studies on floating wind farms. There have only been a handful of 5-year studies using prototypes and some of those prototypes were disassembled and recycled after 5 years of use. All prototypes are estimated to have a life span of only 15 years.
A D V E R T I S E M E N T
A D V E R T I S E M E N T
The Pacific Ocean is the most powerful of all open oceans and the most destructive. When considering the breakdowns, failures, and fluid leaks that occur within the lifespan of a wind turbine, there is a high probability of environmental damage requiring high maintenance, and failures and leaks will be significant if there is a viable turbine able to withstand the Pacific Ocean for any period.
Some studies show wind turbines in the summer only produce 17% of what they produce in the winter. That means Oregon can only rely on 17% of the actual maximum output or be subject to rolling blackouts every summer.
Oregon offshore wind visual simulations
are prepared for six key observation points that illustrate hypothetical wind projects using hypothetical model of a total of 262 20-MW turbines for a total generating capacity of approximately 5,240 MW of renewable energy. The 20MW turbines that are still in the conceptual stage and not commercially available. The simulations are designed to represent a commercially scaled, maximum density, and technically feasible scenario that is consistent with industry trends for operating capacity, wind turbine size, spacing and configuration.
BOEM used a comprehensive process to identify the potential offshore locations that appear most suitable for floating offshore wind energy leasing and potential development, taking into consideration possible impacts to local coastal and marine resources and ocean users.
This project is far reaching, 22% of Oregon's food supply comes from the ocean. The fishing fleets, which are security for the state, have been sent to California to make room for these wind projects. Diane Rich of Oregon Natural Resource Industries (ONRI) discussed wind turbines on the Rob Taylor Show, says they are going to be assembled in California by Chinese technicians using materials from China. No part of this project benefits Oregon's economy, and most of the energy escapes when capturing it from the turbines.
Rich asks, why would we spend money to enhance another country and pursue something that will fail? The east coast has had nothing but problem and wants them gone. The noise vibrating into the water has caused 60 dead whales and are killing the birds.
BOEM will
accept comments
through 11:59 p.m. ET on October 16, 2023. Public meetings will be held in Gold Beach September 26, Coos Bay September 27, and Brookings September 28 from 4 pm to 8 pm.
Registration, location and maps
. The meeting topics include:
Next steps on the Oregon offshore wind planning process
Oregon Draft Wind Energy Areas
Spatial Modeling Process and Draft Report Results
BOEM Visual Simulations Study and Results?
--Donna Bleiler
| | |
| --- | --- |
| Post Date: 2023-09-18 15:49:23 | Last Update: 2023-09-18 18:11:45 |
Benner is the first civilian to serve as Public Information Manager
T
he Portland Oregon Police Bureau
has hired
Mike Benner as its new Public Information Manager. PPB says that Benner has approximately 20 years of experience in communications, spending the last 15 years as a reporter at KGW-TV, often reporting on law enforcement-related matters across the metro area. Prior to joining KGW, the Indiana University graduate was a reporter at WGBA-TV in Green Bay, Wisconsin, and an anchor at WJFW-TV in Rhinelander, Wisconsin.
"We are pleased to welcome Mike to the Portland Police Bureau," said Chief Chuck Lovell. "Our sworn Public Information Officers do incredible work in a challenging job, but they also eventually move to different assignments. My goal is to build consistency in our communications—which is so critical in maintaining transparency and trust within the community."
Benner is the first civilian to serve as Public Information Manager at PPB.
He will oversee the Portland Police Bureau's Strategic Communications Unit, which is responsible for informing the public of information that is critical to life safety, informs community members of public safety issues of concern, may involve the need for disclosure of activities at the Bureau, or may increase community trust and transparency. The unit provides information through multiple venues, including: news releases, press conferences, social media, interviews, website, podcasts and videos. The unit is also tasked with internal communications within PPB and collaborates with the Personnel Division's recruiting team.
A D V E R T I S E M E N T
A D V E R T I S E M E N T
"I am beyond thrilled to be joining the Portland Police Bureau," Benner said. "Providing accurate and timely information to the community, including matters involving public safety, is a task I do not take lightly. Our community relies on us to share critical public safety information and the important work being done by members of the PPB for the diverse communities we serve."
In addition to Benner, the Strategic Communications Unit consists of a sworn Public Information Officer (PIO), a non-sworn PIO, two multi-media specialists and officers who work as PIOs on a detached basis. The unit also has an employee from the Bureau of Technology Services that provides web design, social media, and programming support.
More information about the Strategic Communications Unit is available on the
website
.
--Ben Fisher
| | |
| --- | --- |
| Post Date: 2023-09-18 14:55:31 | Last Update: 2023-09-18 15:08:40 |
Referendum 401 introduces the impeachment process in Oregon
Editors note: This is the third in a three-part series on legislative referendums scheduled for the November 2024 election
T
he 2023 Oregon Legislative Session was considered by many Oregonians to be a controversial session, involving a walkout by Republican legislators over highly partisan politics. The resulting laws from the session were amended after walkout negotiations upon the Republican Senate return, but still largely catered to the majority Democrat agenda.
To many observers,
HJR 16
seems to be some of the more reasonable, bi-partisan legislation resulting from the session, a bill that many political insiders in Oregon say was long overdue, with Oregon being the only state in the nation without the legislative power to impeach a state official.
This proposed amendment has been referred to the voters of Oregon through Referral 401. If approved by the Oregon voters, it will amend the Oregon Constitution to vest power of impeachment of statewide elected Executive Branch officials in House of Representatives and power to try impeachments in Senate. Requires three-fifths] two-thirds majority vote of House of Representatives to deliver impeachment resolution to Senate and two-thirds majority vote of Senate for conviction.
Currently, Oregon only allows the removal of an undesirable state official through the recall process, which is known to be difficult, and time consuming. It is possible that Oregon never bothered to implement the impeachment process due it having a smaller population in it's earlier days.
A D V E R T I S E M E N T

A D V E R T I S E M E N T
The corruption and resignation of former Democrat Governor John Kitzhaber brought the subject to the forefront, as well as the recently disgraced former Secretary of State Shemia Fagan, who resigned after being caught moonlighting for a Cannabis company.
House Representative Shelly Boshart Davis (R-Albany) and others have pressed throughout the last several years for this ability in the legislature.
"Recent events illustrate, yet again, the importance of having an impeachment procedure on the books as a check against negligence and abuse of power by public officials," said Representative Boshart Davis. "The Legislature must have the ability to remove a statewide elected official when necessary"
The 2024 Oregon General Election will be held on Tuesday, November 5th next year.
--Ben Fisher
| | |
| --- | --- |
| Post Date: 2023-09-17 06:58:01 | Last Update: 2023-09-16 21:59:04 |
Case intends to prevent religious colleges from using financial aid
O
regon college enrollment has dropped 19% in the past ten years. So why is Oregon's Attorney General Ellen Rosenblum leading a 19-state coalition to appeal Hunter v. US Department of Education to prohibit low-income students from receiving financial aid if attending a religious college. Among all Oregon residents enrolled in college, 16% attend private colleges, and 21.2% leave the state to attend college.
Rosenblum announced that on August 29, 2023, an amicus (also known as a friend of the court) brief was filed with the U.S. Ninth Circuit Court of Appeals in the class-action case.
The lawsuit was first filed in Oregon federal district court on March 29, 2021, by The Religious Exemption Accountability Project (REAP) on behalf of 46 current and former LGBTQ+ students at more than 20 Christian colleges and universities, arguing that the government cannot make an exemption to Title IX for any institution receiving federal funds, regardless of religious status.
The suit, filed by a LGBTQ+ activist group is challenging the constitutionality of a provision in Title IX intending to prevent any students from using tuition grants, student loans, and any other federal financial assistance at schools that operate according to Christian beliefs on gender or sexual morality. The lawsuit seeks to strip longstanding religious protections from Title IX, a law that has promoted diversity in higher education for nearly 50 years. Among other things, Title IX allows students to use federal financial aid at private religious schools that operate according to their beliefs.
The Council for Christian Colleges & Universities (CCCU), an international higher education association of more than 180 Christian institutions, filed a motion to be an official participant in the case so it can defend Title IX's religious protections. In October 2021, Alliance Defending Freedom attorneys representing the three schools—Corban University, William Jessup University, and Phoenix Seminary joined the suit to defend students receiving federal financial aid.
Judge Ann Aiken, U.S. District Court
dismissed the case
and denied the motion for preliminary injunction on January 12, 2023.
A D V E R T I S E M E N T
A D V E R T I S E M E N T
Should Oregon Attorney General spend taxpayer funds to appeal a case that will hinder college attendance and drive more students to out-of-state colleges? There is a clear question involving political bias. In Rosenblum's
announcement
she blames the Trump administration using rulemaking to expand Title IX's narrow religious exemption. The rule she refers to was adopted August 2020, which she claims "makes it more difficult for prospective students to tell which schools are claiming a religious exception. The DOE eliminated the requirement that educational institutions advise the Office for Civil Rights in writing if they wanted to invoke a religious exemption… Students ought to know before they get to campuses whether their academic institutions will protect their rights or undermine them."
Is this a rerun of Sweet Cakes case that deliberately targets religious entities? What college age student hasn't thoroughly searched out the college website before spending $50 (average) to apply?
--Donna Bleiler
| | |
| --- | --- |
| Post Date: 2023-09-17 04:45:26 | Last Update: 2023-09-17 22:52:43 |
ORTL asks to be treated as a religious employer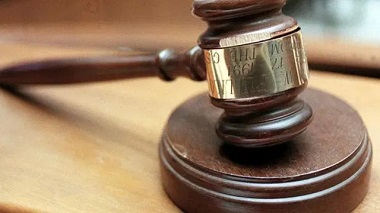 O
regon legislature passed the Reproductive Health Equity Act (RHEA),
HB 3391
, in 2017. The law requires every private insurer to cover reproductive health services, including contraceptives, at no cost to patients. All but one insurer, Providence Health Plan, must also cover abortion services.
The 2023 session passed
HB 2002
, among other controversial issues, it closed the gap to exclusions for health insurance from being required to pay for abortions. The way that exemption was originally written, it ended up being broader than it was intended, and HB 2002 closes that language to clarify that it only applies to insurance carriers, and not, for example, local and county government plans.
Oregon Right to Life (ORTL) found their organizational structure as a prolife-issue-advocacy, nonprofit, Oregon corporation, was left out of the exclusions. They have filed a
lawsuit
against Andrew R. Stolfi, as Director of the Oregon Department of Consumer and Business Services and Oregon Insurance Commissioner, seeking to be treated as the mandate treats "religious employers."
The complaint reads, "Though ORTL objects on religious grounds to providing insurance coverage in its health-benefit plan for abortion (except to save the mother's life) and "contraceptives" that act as abortifacients, it doesn't fit the "religious employer" definition because (though it is nonprofit and its employees share its religious views) its purpose is prolife advocacy, not inculcating religious values, and it doesn't primarily serve persons sharing its religious tenets."
A D V E R T I S E M E N T
A D V E R T I S E M E N T
Oregon law requires insurance companies to cover abortion and contraceptives: "The suit seeks a federal ruling ordering the state to make an exception for Oregon Right to Life, requiring any insurance company that provides a health plan to the organization to accommodate the organization's religious beliefs... The complaint also asks for a ruling blocking the state from enforcing its mandate on any insurer, and such a ruling could clear the way for other companies to block coverage for abortion and some contraception on health insurance plans."
To make their point, ORTL points to their mission to advocate for the most vulnerable human beings whose right to life is denied or abridged under current law. It works to reestablish protection for all innocent human life from conception to natural death. ORTL believes individual human life begins at conception, i.e., at fertilization (not implantation or any other time after fertilization). However, they take no position on birth control methods that prohibit the sperm and egg from uniting, but once united, a new human life begins and ORTL opposes any drug, device, or procedure which destroys the new human life.
The complaint includes 22 pages of supporting cases. The case is in the U.S. District Court in Eugene.
--Donna Bleiler
| | |
| --- | --- |
| Post Date: 2023-09-16 12:11:13 | Last Update: 2023-09-16 12:07:26 |
Bat tests positive for rabies after biting Wallowa County resident
T
he Oregon Health Authority (OHA)
has confirmed
that a Wallowa County resident was bitten by a bat that later tested positive for rabies. The Enterprise, Oregon resident was bitten Tuesday, Sept. 5. Winding Waters Clinic, which provides public health services in Wallowa County in partnership with OHA, was informed of the incident the same day. The bat was safely euthanized and sent to the Oregon Veterinary Diagnostic Laboratory, which confirmed Thursday the bat tested positive for rabies.
The Wallowa County resident who was bitten has begun post-exposure rabies prophylaxis, which involves an initial dose of rabies immune globulin and a rabies vaccine, as well as three subsequent vaccines at Days 3, 7 and 14, according to the Centers for Disease Control and Prevention (CDC) and OHA.
Bats are the most common carriers of rabies in Oregon. Between 5% and 10% of bats tested for rabies are positive every year. The last time a Wallowa County animal tested positive for rabies was in 2017, when a skunk was found to have rabies.
A D V E R T I S E M E N T
A D V E R T I S E M E N T
Authorities emphasize that the main protection for humans is making sure pets are vaccinated against rabies, and to avoid contact with stray animals and wildlife.
"All pet owners should make certain that their dogs and cats are vaccinated against rabies. Protecting pets from rabies can provide a buffer zone of immune animals between humans and rabid wild animals such as bats," said Emilio DeBess, D.V.M., state public health veterinarian at OHA's Public Health Division.
Rabies symptoms in wildlife can include lethargy, walking in circles, loss of muscular coordination, convulsions, irritability, aggressiveness, disorientation, excessive drooling and showing no fear of humans. Sick bats may be seen flopping around on the ground or otherwise acting unusual. If you see animals displaying these behaviors, do not approach or handle them, and immediately contact animal control or wildlife authorities at Oregon Department of Fish and Wildlife (ODFW) . People who find a sick bat or other sick wildlife should take children and pets indoors or into a vehicle.
Individuals who have been exposed to a bat or any animal suspected of having rabies – such as from a scratch, bite or exposure to saliva – should immediately clean the wound with soap and water and seek medical attention. Report the incident to the local Public Health department. If the bat or other animal has been captured, try not to damage the bat or animal. Keep the animal as intact as possible so it can be tested for rabies, which will help people avoid needing post-exposure rabies shots.
Public health officials advise against handling any bat or other wildlife. If it is necessary to pick up a bat or other wildlife, it is best to wear heavy gloves, use a shovel or other tools, or both.
If a pet has encountered a bat or been bitten by a wild animal, contact your veterinarian immediately or call ODFW at 541-426-3279.
--Ben Fisher
| | |
| --- | --- |
| Post Date: 2023-09-15 13:09:06 | Last Update: 2023-09-14 16:26:57 |
State Treasurer is responsible to safeguard retirement investments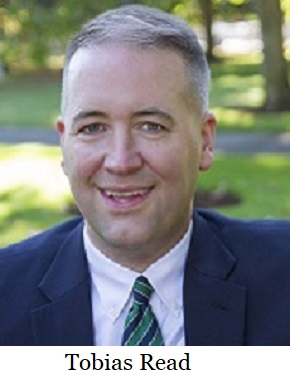 A
s reported August 31, 2023, Tobias Read, State Treasurer and Secretary of State candidate, is responsible for the Oregon Public Employee Retirement Fund (OPERF) investing approximately $5.2 million in 150,146 shares of Fox Class A stock and 76,169 shares of Fox Class B stock. A joint Oregon Department of Justice / Oregon Treasurer's Office investigation launched earlier this year found that Fox's management on behalf of the company harmed investors.
Attorney General Ellen Rosenblum filed a stockholder derivative lawsuit against the board of directors of Fox Corporation, the corporate parent of Fox News, for breach of fiduciary duty. She claims, "The board of Fox Corporation took a massive risk in pursuing profits by perpetuating and peddling known falsehoods. The directors' choices exposed themselves and the company to liability and exposed their shareholders to significant risks."
Read told the House Committee on Emergency Management, General Government, and Veterans in February, that OPERF was the "#1 performing fund in fiscal year 2022" and over the past 20 years. How did OPERF out perform the market?
Divest Oregon
reported that the industry publication,
Pensions and Investments
states, "OPERF did better while other state funds had negative returns, not because of doing better in publicly traded equities (stocks), which lost money even for OPERF (-13.3%) -- but because of its relative overweight of high risk "alternative" funds. 60% of OPERF is now held through alternative private contracts, such as investments in private equity, hedge funds, commodities, and real estate / infrastructure, with only around a quarter in lower risk publicly traded equities. This level of high-risk private investment is almost twice as high as most other state pension plans (34%%)." What happened to fiduciary responsibility?
Rosenblum says, "Fox News pushed narratives that appealed to their audience regardless of the facts, Fox's Board should have been especially sensitive to risks of defamation. Yet, Fox's business model is to promote false claims, including that murdered Democratic National Committee staffer Seth Rich provided hacked emails to WikiLeaks, and continuing through false claims that election technology companies U.S. Dominion, Inc. and Smartmatic USA Corp. rigged the 2020 presidential election."
And what does controversial reporting have to do with investment decisions? Seth Rich truth still isn't settled with Pulitzer Prize winning investigative reporter Seymour Hersh claiming Rich was the source of DNC emails for Wikileaks. Fox News did settle a lawsuit for alleged defamation against Dominion for $787 million, somewhat short of the $1.6 billion case. That was in April 2023, but Read should have been investigating Fox returns and volatility prior to its major stock drop in May 2022.
A D V E R T I S E M E N T

A D V E R T I S E M E N T
The lawsuit, to which the New York City Pension Funds is co-plaintiff, also alleges that Fox made no good-faith efforts to monitor for or mitigate defamation risk, unlike effectively every other major media organization in the country.
"Our responsibility to safeguard the retirement investments of Oregon's public servants is of the utmost importance," said Treasurer Tobias Read, who is a member of the Oregon Investment Council, which sets state investment policy. "We aim to hold Fox's board of directors, including Rupert and Lachlan Murdoch, accountable for their decisions. We believe that this action is necessary in fulfilling our obligation to our beneficiaries."
Likewise, it is the voter's responsibility in November 2024, to investigate and hold Tobias Read accountable for his fiduciary duty.
--Donna Bleiler
| | |
| --- | --- |
| Post Date: 2023-09-15 12:11:13 | Last Update: 2023-09-14 16:19:30 |
Referendum 403 converts Oregon to Ranked Choice Voting
Editors note: This is the second in a three-part series on legislative referendums scheduled for the November 2024 election
S
peaker of the House Dan Rayfield (D-Corvallis) was chief sponsor of
HB 2004
that is now
Referendum 403
on the November 2024 ballot. The referendum establishes in Oregon Revised Statutes, ranked choice voting as the statewide voting method for selecting winners of federal, state and local elections. There are currently no official titles for the 2024 referendums pending action from a legislative committee.
Rank-choice voting is an instant runoff system that can neutralize the people's will. The process is for the ballots to be recounted in rounds, eliminating the lowest candidate until one candidate has the majority of votes. Each round is a new count substituting second and third choices, so the winning candidate in round one can be overridden in subsequent rounds when second and third choices are added into the count. Too many choices distorts the method and may not reflect the voters' choice. In Oregon's governor race, each party had over 10 choices, the process does not provide for how to limit the number of candidates, except to adopt rules.
Some say it incentivizes candidates to appeal to a broader base of voters, but it has been shown to reduce voting by demanding voters think beyond their first choice. That causes a strategy in voting that is complicated.
Crafters of HB 2004 admit this process is so confusing they provided for a program to educate voters about how ranked choice voting will be conducted in elections. This bill is hard to decipher, but appears to allow two tally methods. It requires major political parties to use ranked choice voting for the primary and the general election only for federal offices, Governor, Secretary of State, State Treasurer, Attorney General, and nonpartisan BOLI office. Other nonpartisan offices, state and local, may, but not required to use ranked choice voting to determine the winners in the primary – in the manner they do now. The Secretary of State may tally all ballots cast using ranked choice voting. What's missing from the list of mandated offices required to use rank choice voting are State Senators and State Representatives.
Should voters add a process that is so confusing that it requires the expense of an ongoing education program for voters, new and old, to understand? That is the basis behind Marc Theilman's lawsuit, Theilman vs. Fagan, which has advanced to the 9th Circuit Court. It challenges voter laws as being the cause that people have lost confidence in our elections. It is a constitutional requirement for government to maintain the confidence of the people. His remedy is to go back to one-day voting, presenting ID, signature matching, and count ballots by hand.
Janice Dysinger, Oregonians for Fair Elections, says, "Ranked choice voting will further alienate the people of Oregon who want to have a fair and accountable system they can observe in the election process. Ranked choice voting totally relies on computer programming and tabulators without a way to audit the results. Any recount efforts would be a rerun of the same program. We have seen other states with systems that are not different from ours that have their count corrupted by people who just program the count for a different outcome than the one the people voted for through back doors in the machine systems. We need to return to an accountable system that the people can observe and verify in the process."
In 2019 the Oregon Legislature passed the National Popular Vote for presidential contests. It passed based on the premise that every vote counts because the vote of each voter in the U.S. carries equal weight. Equal weight does not produce fair representation when small states are lumped into a compact with larger states – it's the rural/metro scenario on a larger scale. Small states lose their voice. The Electoral College weighs every vote so smaller states are weighted more than larger populated states giving Oregonians a 1.3 vote value compared to California or New York's 1.0 vote value. Oregonians would forfeit vote value, which takes away voter sovereignty when yielding to the popular votes of more populated states.
HB 2004 incorporates the use of ranked choice voting if the National Popular Vote is triggered. Since the National Popular Vote compact was never voted on by voters, a vote for ranked choice voting simultaneously may also be a vote of approval for the National Popular Vote.
A D V E R T I S E M E N T
A D V E R T I S E M E N T
"Every vote counts" is even less true for ranked choice voting. As the ballots continue to be recounted in each round, the candidate with the fewest votes is eliminated, but so are voters whose choices are eliminated. The final tally will only count ballots that voted for the candidates left in the running, allowing their ballots to be counted more times than those eliminated, whom have no vote in the final decision. So, if your candidate didn't win, it's possible that your vote wasn't counted in the winning tally. No ballot should be counted more than one time to be equitable.
Representative E. Werner Reschke (R-Crater Lake) asks," how many more voters will incorrectly fill out their ballot? How many voters will know voting for their second choice or third choice could accidentally knock out their first choice — their real choice — from the winner's circle?... Why would we want to make the ballot even longer and more complicated with more choices? Ranked Choice voting could very well discourage voting because ballots could end up being multiple pages long… Ranked Choice voting's complexity can and will only delay election results on more races and therefore bring further confusion and doubt to the integrity of our system."
Reschke also asked about equipment to handle a new system that can tabulate ranked choice votes. What is the need for more trained staff and will the state dedicate tax payer funding to cover costs? "Overall, I believe Ranked Choice voting treats Oregonians like children who can't decide who they want to win for a particular race. I much rather regard my fellow citizens, 18 and older, as adults. Our most important laws certainly do, and so ought our election process."
If passed, ranked choice voting would apply to elections and nominations occurring on or after January 1, 2028. A lot of effort is going into exposing the vulnerability of the use of internet tabulators and the possible presence of fraud. Referendum 403 may be viewed as having to many risks until voter confidence is regained.
--Donna Bleiler
| | |
| --- | --- |
| Post Date: 2023-09-15 10:18:35 | Last Update: 2023-09-14 16:23:23 |
Read More Articles