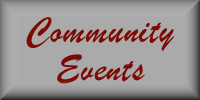 Post an Event

We Are Stronger Together
Monday, March 27, 2023 at 10:00 am
Oregon's Natural Resources & Industries (ONRI) is sponsoring the rally to meet legislators and influencers to bring light on legislation affecting natural resource industries, their families, and their communities. https://onri.us/events
Rally at the State Capitol, Salem.

Oregon Republican Party Freedom Banquet
Tuesday, March 28, 2023 at 6:00 pm
Hosted by ORP Chairman Justin Hwang
Keynote Speaker NRA First VP Willes K. Lee
Special Musical Guest, Nashville's Stokes Nielson
Tickets: Dinner $75 - VIP Tickets $100
Call 503-931-1756 for table sponsorship info.
Ticket Sales end on March 23, 2023
Click for tickets
Embassy Suites Portland Airport

Ways and Means Hearing
Saturday, April 8, 2023 at 10:00 am
Public hearings on the budget. Members of the public will have the opportunity to testify at each of the hearings regarding their perspectives and priorities around the state budget. To testify, members of the public will be able to access sign up links on the Ways and Means Committee's webpage on OLIS.oregonlegislature.gov
Portland Community College - PAC Auditorium, Sylvania Campus 12000 SW 49th Ave, Portland, OR 97219

Ways and Means Hearing
Friday, April 14, 2023 at 5:00 pm
Public hearings on the budget. Members of the public will have the opportunity to testify at each of the hearings regarding their perspectives and priorities around the state budget. To testify, members of the public will be able to access sign up links on the Ways and Means Committee's webpage on OLIS.oregonlegislature.gov
Newport Performing Arts Center 777 W Olive St, Newport, OR 97365

Active Shooter Response Training
Friday, April 14, 2023 at 6:00 pm
TNT Martial Arts--- Friday April 14, 2023 from 6pm-9pm. $10
SIGN UP HERE
Pre-Registration is mandatory, class slots are LIMITED, and in the interest of safety and security, you'll be expected to provide your identification that matches the registration name, upon entering the training facility.
TNT Martial Arts 1982 NE 25th Ave. Suite 15. Hillsboro, Oregon 97124

NW Food Show
Sunday, April 16, 2023 at 10:00 am
Showcase your foodservice industry solutions to buyers and influencers across the Northwestern U.S. and beyond. Exhibiting at the Northwest Foodservice Show is a cost effective way to meet with hundreds of industry decision makers face-to-face and grow your business. Space is limited, so book now!

SELL FACE-TO-FACE

• Generate high-quality leads by sampling and/or demonstrating your products in person

• Answer questions and give tailored pitches to a diverse group of attendees over two days

• Create new connections with buyers and build on existing relationships across the Northwest

WHO ATTENDS?

• 75% of attendees are key decision makers and have purchasing authority

• 47% of attendees have an alcohol license

• Nearly half of attendees are experiencing the Show for the first time

INDUSTRY SEGMENTS IN ATTENDANCE

• 36% Restaurant / Café

• 10% Bar / Tavern

• 10% Catering

• 10% Broker

• 7% Institutions: Universities, Schools, Hospitals, Corrections

• 5% Food Carts / Mobile

• 22% Other Foodservice

The Oregon Restaurant & Lodging Association (ORLA) is the leading business association for the foodservice and lodging industry in Oregon. A not-for-profit trade organization, ORLA represents over 3,000 member units and advocates for over 10,000 foodservice locations and over 2,400 lodging establishments in Oregon.

Contact
Marla McColly - mmcolly@oregonrla.org to register for a booth today!
Portland Expo Center - Hall D - 2060 N Marine Dr, Portland, OR • April 16 –17, 2023 • Sunday, April 16: 10:00 a.m. – 5:00 p.m. Monday, April 17: 10:00 a.m. – 4:00 p.m.

Ways and Means Hearing
Friday, April 21, 2023 at 5:00 pm
Public hearings on the budget. Members of the public will have the opportunity to testify at each of the hearings regarding their perspectives and priorities around the state budget. To testify, members of the public will be able to access sign up links on the Ways and Means Committee's webpage on OLIS.oregonlegislature.gov
Umpqua Community College 1140 Umpqua College Rd, Roseburg, OR 9747

Ways and Means Hearing
Friday, April 28, 2023 at 5:00 pm
Public hearings on the budget. Members of the public will have the opportunity to testify at each of the hearings regarding their perspectives and priorities around the state budget. To testify, members of the public will be able to access sign up links on the Ways and Means Committee's webpage on OLIS.oregonlegislature.gov
Four Rivers Cultural Center 676 SW 5th Ave, Ontario, OR 97914 Note: Ontario, Oregon is in the Mountain Time Zone

Lincoln County Fair
Friday, June 30, 2023 at 5:00 pm
June 30-July 2 Lincoln County Fair
Lincoln County Commons 633 NE 3rd St, Newport, OR

St Paul Rodeo
Friday, June 30, 2023 at 7:00 pm
Small town fun, big time rodeo! JUNE 30 - JULY 4, 2023

St Paul Rodeo website
4174 Malo Avenue NE, Saint Paul, OR, United States, Oregon

Marion County Fair
Thursday, July 6, 2023 at 5:00 pm
The Marion County Fair
July 6-9
Oregon State Fair and Exposition Center 2330 17th ST NE Salem, OR 97301

Washington County Fair
Friday, July 21, 2023 at 5:00 pm
Washington County Fair

FREE ADMISSION

Washington County Fair
JULY 21 - 30
Westside Commons 801 NE 34th Ave, Hillsboro, OR 97124

Coos County Fair
Tuesday, July 25, 2023 at 5:00 pm
The Coos County Fair
July 25-29
Coos County Fairgrounds 770 4th St, Myrtle Point, OR 97458

Clatsop County Fair
Tuesday, August 1, 2023 at 5:00 pm
The Clatsop County Fair
August 1st-5th
Clatsop County Fair and Expo Center 92937 Walluski Loop, Astoria, OR 97103

Oregon Jamboree Music Festival
Friday, August 4, 2023 at 5:00 pm
The Oregon Jamboree is the Northwest's premier country music festival. Nestled in the foothills of the scenic Cascade Mountains, the Oregon Jamboree is held on 20+ acre park-like setting that includes the historic Weddle Covered Bridge. The Jamboree offers a full festival atmosphere in the main venue and a more intimate concert experience on the second stage. In addition to featured headline entertainment, this event hosts RV and tent camping, merchandise vendors, food booths, beer & wine gardens, and a variety of other attractions.


Sweet Home, Oregon

Douglas County Fair
Wednesday, August 9, 2023 at 8:00 am
Douglas County Fair AUGUST 9 - 12
Douglas County Fairgrounds Complex 2110 SW Frear Street Roseburg, OR 97471

Crook County Fair
Wednesday, August 9, 2023 at 1:00 pm
Crook County Fair
AUGUST 9 - 12
Crook County Fairgrounds Prineville, Oregon

Oregon State Fair
Friday, August 25, 2023 at 1:00 pm
Oregon State Fair
Oregon State Fair & Exposition Center 2330 17th St NE, Salem, OR 97301

Pendleton Round-Up
Saturday, September 9, 2023 at 5:00 pm
The world famous Pendleton Round-Up
Pendleton Round-Up Grounds 1205 SW Court Ave, Pendleton, OR 97801
View All Calendar Events
Protections intended are destroying transparency
S
ecretary of State Shemia Fagan has requested
SB 166
, which at first glance, it appears to protect voters and election workers. Fagan testified, "We build trust by removing barriers to voting, providing accurate information, and supporting Oregon's 36 county clerks who process ballots and report accurate results."
Fagan presents the Election Security Bill (SB 166) as having three security pillars that will help restore public confidence in our elections systems.
Affirming the right to vote and she says, "the right to a secret ballot is an important fundamental right for Oregonians would help reassure voters that their vote is secure and that their ballot is their own business." What the Secretary fails to mention is the bill seriously limits public records requests and gives her full authority to define by rule what information would be public or withheld. She is also allowed to determine security measures, and the bill expands the definition of security plan as to what is confidential.
Expands protecting the safety of election workers passed in 2022 under HB 4144, which enacted misdemeanor penalties for threatening or harassing election workers. Fagan based replacing the penalty with a Class C felony on the January 6 Report, not on any incident in Oregon since the passage of HB 4144 that would support increasing the penalty.
Improving elections security at the county level allowing the Secretary of State additional time and greater ability to evaluate the threat that environment security plans are intended to address, by adding cybersecurity and physical security to their scope, and by requiring security plans to be consistent with best practices as defined by federal authorities. Aggravated harassment is already a Class C felony in ORS 166.070(2) and for computer (device) crimes in ORS 164.377.
Secretary Fagan has her comical video campaign to reassure voters that there is transparency throughout the voting system, all the while she was telling clerks to find reasons to increase charges for public requests to discourage requests. Now she wants to frighten observers away, and virtually eliminate any useful information through public requests.
SB 166's most aggressive attack against fair and transparent elections is the expanding of confidential information that includes the security plan, and all communications relating to the development and review of a security plan that is filed by the county clerks. It includes all their procedures, security agreements, cybersecurity procedures for the process of casting and tallying ballots, storing, scanning, pre-voting tally system checks, post-election ballot security, and any other security measure the Secretary requires by rule.
This goes directly back to the case of
Washington County vs. Tim Sippel
in which Washington County was joined by Attorney General, Ellen Rosenblum, and the Secretary of State Shemia Fagan to prevent the release of the voting SQL zip file saying the public has no interest or need to know. The SQL files are the tests run on the machines prior to the elections to see that the machines are operating correctly. It takes data from various tables it has access to, and it can manipulate that data to come up with an answer according to its protocol.
After this case came to light, the Secretary encouraged counties to increase their fees to discourage requests for Cast Vote Records. What the citizens group "Clean Voter Rolls" discovered was what was once $30 to $465 went up to a high at $982,896.17 from Jackson County, $93,000 in Deschutes County and $52,000 in Douglas County, and many others were in tens of thousands as a result. Washington County Deputy District Attorney Jason Ring wrote in review of a $65,223.50 fee, "we find on these facts that the amount of this fee in comparison to the nature of the request "suggests" that its true purpose is to constructively deny the request." He further notes that the Secretary was looking for ways to respond to legitimate requests while discouraging others.
Ring writes, "this reporting demonstrates that elections officials strongly disapprove of elections-related public records requests." Meaning, they don't want the public watching over their shoulders. Ironically, progressive San Francisco publishes the Cast Vote Record on their website after the election for everyone to see.
A D V E R T I S E M E N T
A D V E R T I S E M E N T
Janice Dysinger, Oregonians for Fair Elections and Election Integrity, is a seasoned veteran on public record requests. She has been requesting Cast Vote Records for years, which is a computer print-out of the tabulators as they progress through the election. She says, "it is the only document we can see if anything happened in our election that was irregular. There is little any citizen can do to check the security and truth of the election without these reports." In her experience, the county used to print out all the actions the tabulators took as the ballots progressed through the count. But the printout was done away with when votes started to be counted prior to election day. Now this record accumulates in the tabulators and is easily produced from a simple command.
Dysinger says, "SB 166 is using voter security to keep me from regular records requests because a few people might have written their name on their ballot. A lot of effort goes into keeping voters unidentified, but if a voter writes their name on their ballot, they are choosing to be identified." District Attorney Ring concluded the same thing in his opinion on the Washington County data.
SB 166 will prohibit the public from this information. One county told Dysinger that the vendor instructed them not to release Cast Vote Records because it contained proprietary information. That type of harassment and intimidation isn't covered in SB 166. It is obvious the Secretary of State does not want the public to have a transparent voting system.
According to Dysinger, if
SB 166
passes, a voter can never challenge an election result or have any valid means to prove the simplest fraudulent acts or to request a forensic audit.
--Donna Bleiler
| | |
| --- | --- |
| Post Date: 2023-03-26 08:48:05 | Last Update: 2023-03-26 09:58:00 |
Governor Tina Kotek declares drought through executive order
O
regon Governor Tina Kotek
declared a drought
in Grant and Deschutes counties through Executive Order 23-08, and directed state agencies to coordinate and prioritize assistance to the region.
Both counties have portions of extreme drought (D3) and are experiencing well below average water year precipitation. Streamflow has also been well below average in both counties over the water year, with Deschutes at 78% and Grant at 44% of its average streamflow. Likewise, streamflow at their respective basins have been below average, with Deschutes at 71% and John Day at 39%.
Reservoir conditions in the Deschutes Basin are approaching historic lows and soil moisture conditions across surface, root zone and shallow groundwater profiles are extremely dry.
Above average snowpack conditions, 117% in Deschutes and 154% in John Day, will provide limited relief to drought conditions in some parts of each county.
A D V E R T I S E M E N T
A D V E R T I S E M E N T
T
he drought declaration by Governor Kotek unlocks a number of drought-related emergency tools for water users, including assistance to local water users. Drought declarations also allow the Water Resources Department to expedite review processes and reduce fee schedules.
The Oregon Drought Readiness Council, a standing body composed of natural resource, public health, and emergency response agencies, received requests from the Grant County Court and Deschutes County Board of Commissioners in March requesting Governor's drought declarations.
The council received input from
Oregon's Water Supply Availability Committee
on regional water supply conditions and Council members have conferred on this matter. The Council recommended that the Governor declare drought in Grant and Deschutes Counties for the 2023 calendar year, pursuant to Oregon Revised Statutes (ORS) 536.740.
As state and local officials coordinate with federal partners, conditions will be closely monitored by the state's natural resource and public safety agencies, including the
Oregon Water Resources Department
and the
Oregon Department of Emergency Management
.
--Ben Fisher
| | |
| --- | --- |
| Post Date: 2023-03-25 15:55:25 | Last Update: 2023-03-25 16:26:20 |
Will Governor Kotek sign SB 422?
D
efensive driving takes on a new element if
SB 422
becomes law. It will allow motorcyclists to avoid dangers of stop-and-go traffic by traveling between lanes of traffic under certain conditions.
The Oregon Senate passed SB 422 with strong bipartisan support. This measure would permit motorcyclists to filter between lanes of slow or stopped traffic on multi-lane roads. The practice is meant to allow motorcycles to continue moving when the general flow of traffic is slow or stopped, to prevent overheating of motorcycle engines and rider fatigue, and to protect the safety of riders by reducing the risk of rear-end collisions in areas with high levels of traffic congestion.
In 2021, the Legislative Assembly passed
Senate Bill 574
, which would have created a conditional exemption to the violation of motorcycle or moped unlawful passing in a lane with a vehicle to allow lane splitting in certain circumstances, but the measure was vetoed by Governor Brown. Similar to SB 547, Senate Bill 422 allows filtering where traffic is either stopped or has slowed to a speed of 10 miles per hour or less, a person operating a two-wheeled motorcycle may pass the stopped or slowed vehicle at a speed no more than 10 miles per hour above the speed of traffic, they do not impede normal movement of traffic, and they merge with regular traffic flow once the speed of traffic exceeds 10 miles per hour.
Filtering only applies on interstate highways or roads with a designated speed of 50 miles per hour or higher with two or more lanes in a single direction and does not apply in certain school zones. The measure also does not permit operating a motorcycle on the road shoulder (on either side of the road), on the center line (to the left of the left-most lane), or in highway work zones. Lane filtering is still prohibited on the road shoulder, the center line between traffic going in opposite directions, or in highway work zones.
A D V E R T I S E M E N T

A D V E R T I S E M E N T
"Lane filtering is a safe and effective practice in other states and countries," said Senator Michael Dembrow (D-Portland), Co-Chief Sponsor of Senate Bill 422. "By allowing this limited, common-sense practice in Oregon, we can improve traffic flow and reduce the risk to motorcyclists while keeping our roads safer for all."
Motorcyclists have long argued that lane filtering can improve safety by lowering the risk of rear-end collisions and reduce traffic congestion.
SB 422 now moves to the Oregon House of Representatives for consideration.
--Dollie Banner
| | |
| --- | --- |
| Post Date: 2023-03-25 12:38:00 | Last Update: 2023-03-24 18:34:48 |
Who wants to be a police officer in Portland?
P
ortland Oregon Mayor Ted Wheeler and Chief Chuck Lovell, along with other members of the Portland City Council,
welcomed 15 new police officers and 9 professional staff members
to the Portland Police Bureau just recently. Commissioner Dan Ryan and Commissioner Rene Gonzalez also attended
the ceremony
and shared remarks with the new hires.
The Portland Police Bureau now has 810 sworn members.
This includes all ranks from the Chief to the 551 officers. Of those officers, 108 are in training.
There are currently 314 patrol officers assigned to precincts.
PPB says it is building back from its lowest number of sworn members, which was 773 in September 2022. This was the fewest sworn members since 1989. The lowest number of members at the rank of officer was in May 2022, when there were 509 out of 609 authorized.
PPB is stating that the recruiting and hiring efforts continue to yield results. PPB has hired 96 officers and 31 Public Safety Support Specialists since January 2022. Four former PPB officers have applied to return and are in the rehire process.
PPB says that eighty-three officer applicants are in the background investigation process right now.
A D V E R T I S E M E N T

A D V E R T I S E M E N T
O
ver the past year, (March 16, 2022 – March 16, 2023), there have been 1519 police officer applicants. The PPB Personnel Division has refined the hiring process and shortened it substantially, 6 months or less in most cases.
PPB says it takes some time before new officers are fully trained and working by themselves in patrol cars. The training process for a new hire is 18 months, including the Basic Police Academy at the Department of Public Safety Standards and Training in Salem, a PPB Advanced Academy, and field training with a coach.
Also just recently, the Bureau also hired 9 professional staff, including Police Records Specialists, 2 Mental Health Crisis Responders for the Behavioral Health Unit, a Training Analyst, a Property Division Public Safety Aide, a Crime Victim Advocate with the Detective Division, and a Police Administrative Support Specialist. PPB also promoted two Police Records Specialists to Police Records Training Coordinators.
The Portland Police Bureau says that they still have sworn vacancies and
they continue hiring
both lateral and entry level community police officers. Salary ranges $75k-$107k per year plus pay incentives. Benefits are 95% paid by the city.
--Ben Fisher
| | |
| --- | --- |
| Post Date: 2023-03-24 22:19:46 | Last Update: 2023-03-24 22:37:23 |
It turns the Commission into a police agency
B
efore Governor Brown left office, she requested
SB 207
be introduced as the Government Ethics and Accountability Measure. The Senate passed SB 207 authorizing the Oregon Government Ethics Commission to proceed on its own motion to review and investigate, if the Commission has reason to believe that a public body conducted meetings in executive session that were not in compliance with laws authorizing executive sessions. It passed the Senate with 100% support from Democrats and 5 Republicans.
On the face of it, SB 207 may be a good monitor on alleged wayward and or negligent public bodies with reference to procedural responsibilities. However, the bill gives the Oregon Government Ethics Commission's lawyers, whom are the Attorney General, the authority to initiate complaints, with the commission's approval, against elected officials who might have violated executive session laws, but exempts the Legislative Assembly. It turns the Commission into a police agency instead of a complaint driven agency.
The Senate Majority Leader Kate Lieber (D-Beaverton) claims the bill provides consistency for the Oregon Government Ethics Commission by allowing the Commission to provide uniform oversight across all three areas of its jurisdiction – Ethics, Lobby, and Executive Session laws.
Currently, the Commission is allowed to open cases by a motion of Commissioners when it has credible information about a potential violation of Ethics or Lobby laws. This legislation will allow the Commission to open cases on its own motion when it has credible information indicating potential violations of Oregon's executive session laws.
A D V E R T I S E M E N T
A D V E R T I S E M E N T
Senate Majority Leader Lieber said "Government works best when it is accountable to the people. By providing consistency for OGEC, we will support the Commission's work to impartially and effectively administer and enforce Oregon's government ethics laws for the benefit of Oregon's citizens." She also points to, "improving government accountability and efficiency are key to Senate Democrats' 2023 Oregon Works Agenda."
However, Senator Brian Boquist(I-Polk/Yamhill) questions who they are trying to hold accountable.
"It is hypocrisy. Just as the Attorney General's self-investigation into OLCC and legislative corruption. Do as I say not as I do. The legislature ignores Masons Rules daily including open deliberations i.e. executive sessions. The Senate Rules including open deliberations are violated daily. The Senate violates the Oregon Constitution Article IV Section 14 requiring open deliberations daily along with other constitutional clauses. Yet, the Oregon State Senate voted to use the Attorney General and Ethics Commission to root out elected city, county and district public officials. It is hypocrisy and a legal double standard. If the Legislative Assembly wants ethical standards it needs to police itself before policing local government. SB 207 should either die in the House, or be amended to include the Legislative Assembly which is likely unconstitutional. Since the Legislature does not appear capable of leading by example, then SB 207 should die in the House. We can maybe be hopeful future elections will restore ethical standards to the legislative process at all levels. Voters need to hold public officials accountable."
SB 207 now heads to the Oregon House of Representatives for consideration.
--Donna Bleiler
| | |
| --- | --- |
| Post Date: 2023-03-24 16:24:44 | Last Update: 2023-03-24 19:29:28 |
BiDRAWS package introduced for drought relief
G
overnor Tina Kotek has made much to do about securing federal funding for semi-conductor manufacturing promoting a $210 million bill, which gives her a lot of power to move urban boundaries in specific areas of the state. Now the heart of Oregon wants equal attention and support for a $250 million water security package to combat drought effects. But, so far, the Governor is only giving lip service to drought effects in executive orders.
HB 3124
was requested by Representative Ken Helm (D-Beaverton), as a "placeholder" for what is being presented as "a robust Bipartisan Drought Relief and Water Security package (BiDRAWS)."
Helm is joined by Representative Mark Owens (R- Crane) in presenting to the House Committee on Agriculture, Land Use, Natural Resources, and Water a plan for "near-term relief and mid- to long-term actions that target root issues. Actions and investments aim to produce triple bottom line benefits, charting a sustainable water future for families, farms, and fish."
Across stakeholders, they say the message is clear: "we need a better coordinated strategy to prepare and respond to drought and water security risks. As noted in the Advisory Report, decisive action is needed to address gaps in statewide water governance to assist families and communities dealing with water insecurity today and others at high-risk. The Bipartisan Drought Relief and Water Security package strives to address these issues in a coordinated manner."
A D V E R T I S E M E N T

A D V E R T I S E M E N T
The BiDRAWS package leverages existing programs and provides capacity to expand resources to support farmers and ranchers with a voluntary, incentive-based approach. HB 3124 is proposed to included provisions that:
Directs Oregon Agricultural Heritage Program (OAHP) to provide financial assistance to farmers/ranchers for practices that support soil health ($500,000) as well as technical assistance and equipment for SWCDs ($480,000).
Extends funding for ODA's existing Soil Health Specialist ($272,234).
Provides resources to OSU Extension for relevant specialist capacity ($480,000), and OSU College of Agriculture for soil testing ($225,000).
Helm recognized the large price tag but indicated to appease all sectors, these projects are big and expensive, and federal money is there for the taking. Helm said, "while the water security legislation is extensive, it's important to keep in mind that it works entirely within the parameters of existing state water laws," which are usually met with resistance to change.
As with the Governor's Semi-conductor preparedness plan to obtain federal funds, the BiDRAWS package also strives to help Oregon capitalize on the immense amount of federal funds ready to flow to states that are adequately prepared with well-coordinated plans, programs, and matching funds. This opportunity taps into the largest investment in water the federal government has ever made, with billions of dollars allocated to water infrastructure programs through the Infrastructure Investment and Jobs Act.
--Donna Bleiler
| | |
| --- | --- |
| Post Date: 2023-03-24 15:27:16 | Last Update: 2023-03-24 17:16:54 |
Money for wildfire protection projects across Oregon
D
epartment of Agriculture Under Secretary Dr. Homer Wilkes
has announced
that the U.S. Department of Agriculture's Forest Service is investing $23,521,348 in wildfire protection projects across Oregon as part of the Community Wildfire Defense Grant (CWDG) program.
The CWDG program is designed to assist communities, including Tribal communities, non-profit organizations, state forestry agencies and Alaska Native corporations with planning for and mitigating wildfire risks on tribal, state, and privately managed land.
This funding, made possible by the Bipartisan Infrastructure Law, is a crucial investment to help communities confront the wildfire crisis and reduce wildfire risk on non-federal land.
Proposals underwent a competitive selection process that included review panels made up of tribal representatives and state forestry agencies.
Guidelines within the law prioritized at-risk communities that have been impacted by a severe disaster, are at a high or very high potential for wildfire hazard and are classified as low income.
"Projects were selected using a collaborative, inclusive process that engaged tribes and state forestry agencies," said Forest Service Chief Randy Moore. "All projects include at least two of the primary selection criteria mandated in the legislation. And in all cases, these projects are taking critical steps to protect homes, property, businesses, and people's lives from catastrophic wildfires."
A D V E R T I S E M E N T
A D V E R T I S E M E N T
In Oregon, the following projects were selected for first round funding:
Ashland
$249,700
City of Ashland Community Wildfire Protection Plan Update



Baker City
$246,000
Baker County CWPP Update



Cave Junction
$113,744
Community Action for Wildfire Resiliency Project



Chiloquin
$616,404
Chiloquin Wildfire Risk Reduction and Education



Fossil
$992,815
Wheeler County fire protection roadway shoulder clearing



Gold Beach
$1,338,078
Gorse Fuels Treatment in Curry County



John Day
$9,907,344
Grant County Evacuation Corridor and Fuels Management



John Day
$681,041
ODF, John Day; Grant County Defensible Space



Klamath Falls
$224,717
Rocky Point Urban Interface CWPP



Roseburg
$9,151,505
Douglas Electric Cooperative
T
his initial round of investments will assist communities in developing Community Wildfire Protection Plans, key roadmaps for addressing wildfire risks locally, as well as fund immediate actions to lower the risk of wildfire on non-federal land for communities where a Community Wildfire Protection Plan is already in place.
"America's forests, especially here in the West, are in a state of fire emergency," said Robert Sanchez, Deputy Regional Forester for the Pacific Northwest Region of the Forest Service. "Wildfires do not recognize boundaries or management jurisdictions. As we continue our wildfire risk reduction work on National Forest lands, these Community Wildfire Defense Grants directly support our overall priority of helping reduce wildfire risk to communities by investing in work across tribal, state, and private lands."
The Forest Service says that this initial round of funding is a critical down payment to protect at-risk communities. The agency will make future rounds of funding available to support more communities. The Forest Service will announce another round of funding later in 2023, and additional communities will be able to apply. The number of selected proposals in future rounds will depend on available funding.
Along with establishing the Community Wildfire Defense Grant program, the Bipartisan Infrastructure Law spends a $3.5 billion investment in wildfire management through a suite of programs aimed at reducing wildfire risks, detecting wildfires, instituting firefighter workforce reforms, and increasing pay for federal wildland firefighters.
More information about the funded proposals, as well as announcements about the grant program, is available on the
Community Wildfire Defense Grants website
.
--Ben Fisher
| | |
| --- | --- |
| Post Date: 2023-03-23 20:59:50 | Last Update: 2023-03-23 21:20:29 |
The bill is meant to "express support"
T
he Oregon State Legislature has passed
Senate Concurrent Resolution 1
, the bill is meant to "express support" for Oregon's county clerks and local election officials. The measure passed with bipartisan support in both chambers."
The following is a statement from Oregon Secretary of State Shemia Fagan on the passage of SCR 1:
"Since taking office as Oregon's Secretary of State two years ago, I have visited all 36 county election offices. I can tell you that our county clerks and local election officials are among the most committed and professional people I've ever had the honor to work with. They are the unsung heroes of our democracy."
A D V E R T I S E M E N T
A D V E R T I S E M E N T
"Since the 2020 election, ...25% of county clerks have retired or left office, in many cases after over 30 years of service. These jobs are demanding. They are stressful, and they have become more so ever since the 2020 election as false information has led to increased lawsuits, public records requests, threats, and harassment."
Fagan continued, "SCR 1 sends a message to election officials from the leaders in our state. That message is we support you. We've got your back, and we won't let false information interrupt the critical work you do for our democracy."
--Ben Fisher
| | |
| --- | --- |
| Post Date: 2023-03-23 20:19:47 | Last Update: 2023-03-23 20:36:38 |
Allege favorable treatment of land acquisitions and rare liquor distribution
This morning, Senate Republican Leader Tim Knopp (R-Bend), House Republican Leader Vikki Breese-Iverson (R-Prineville), and Senate Independent Leader Brian Boquist (I-Rural Yamhill and Polk Counties) sent a letter to Governor Kotek urging that independent nonpartisan investigations be launched into the OLCC's alleged favorable treatment of land acquisitions and rare liquor distribution.
The letter requests that the "investigations be conducted by independent outside counsel."
Invoking the
statutory powers of the Attorney General
, the leaders "ask that you use your statutory authority to investigate the potential favorable treatment of alcohol distribution and land acquisitions of the Oregon Liquor and Cannabis Commission.
The letter alleges special treatment of the OLCC by the Public Lands Advisory Commission, saying "the price tag for land and a new warehouse for the OLCC
"...rose by 133% between 2019 and 2022 -- from an estimated $62.5 million to $145.7 million
. It has risen higher since." Prior to the purchase, and for the first time on record, the Oregon Public Lands Advisory Commission rejected this land acquisition. Since the rejection was advisory, the agency pushed the deal through regardless. On the outset, this suggests a negligent breach of the agency's fiduciary duty. In the spirit of government transparency, working Oregonians deserve assurance they can trust the Legislature and State Agencies with their tax dollars.
Additionally, the letter alleges that there have been
multiple reports
that lawmakers, public officials, and management at the OLCC had benefitted from the diversion of bottles of high-end, rare liquor. Most recently, in mid-March, three top OLCC officials were fired for their involvement, leaving us with more questions than answers. We request OLCC and the Attorney General release the names of all lawmakers who used their position for personal gain, an action which Oregon government ethics laws clearly prohibit. The keeping of public records is fundamental in ensuring accountability in our government. To preserve public trust, it is imperative the names be released.
A D V E R T I S E M E N T
A D V E R T I S E M E N T
The letter continues, "We understand that in
certain instances
, investigations are being conducted by the Department of Justice. This is not sufficient. Therefore, we request independent nonpartisan counsel be used for these investigations. On multiple occasions you have committed to increasing accountability and oversight in state government, taking a customer service approach to public service. We agree that this leads to good governance. In keeping with our shared goals of accountability and transparency, we ask that you take immediate action."
--Staff Reports
| | |
| --- | --- |
| Post Date: 2023-03-22 09:26:11 | Last Update: 2023-03-22 09:47:27 |
Highlights investments in wildland fire and outdoor recreation economies
S
ecretary of the Interior Deb Haaland visited Oregon this past weekend to highlight Biden-Harris administration investments to support wildland fire preparedness, water management and outdoor recreation opportunities across the state. She was joined by Senator Jeff Merkley, Principal Deputy Assistant Secretary for Policy, Management and Budget Joan M. Mooney, and Department leaders to meet with local, state, federal and Tribal leaders, Interior Department employees and local stakeholders to hear directly about the issues facing their communities.
The group met with area Tribal leaders — including the Burns Paiute, Confederated Tribes of Coos, Coquille, Cow Creek, Grand Ronde, Klamath, Lower Umpqua and Siuslaw Indians, Siletz, Umatilla and Warm Springs Tribes — to hear about ongoing priorities in their communities and how Biden-Harris investments in Indian Country can continue to deliver support and resources across Indigenous communities.
In Bend, Secretary Haaland, Senator Merkley, and Mayor of Bend Melanie Kebler hosted a roundtable discussion with local outdoor recreation enthusiasts, business owners and conservation advocates to discuss the importance of outdoor recreation for the local economy. Secretary Haaland praised investments from the Great American Outdoors Act (GAOA), a landmark conservation law that helps protect and improve our public lands and Bureau of Indian Education-funded schools in part by addressing overdue maintenance needs.
As part of her efforts to highlight GAOA investments across the nation, Secretary Haaland visited Crater Lake National Park, which is receiving $45 million from GAOA's Legacy Restoration Fund to rehabilitate sections of the East Rim Drive. Overall, funding for Oregon from the Legacy Restoration Fund is estimated to address $130 million in deferred maintenance across the state's public lands. President Biden's fiscal year 2024 budget proposal includes an additional $4 million from the Land and Water Conservation Fund, permanently funded through GAOA, for two projects in Oregon – the Nestucca Bay National Wildlife Refuge, and the Willamette Valley Conservation Area.
A D V E R T I S E M E N T
A D V E R T I S E M E N T
Secretary Haaland and Senator Merkley also traveled to the Klamath Falls region, where they met with Tribes, irrigators, and Interior Department staff focused on the urgent water and wildlife issues impacting the Klamath Basin. They visited several sites throughout the area – including the Bureau of Reclamation's Klamath A Canal, the U.S. Fish and Wildlife Service's Klamath Lake Fish Hatchery, and the Barnes and Agency Lake Units at Upper Klamath National Wildlife Refuge – where they heard about the unique challenges and opportunities facing the region.
Over the past 20 years, the Klamath Basin has met unprecedented challenges due to ongoing drought conditions, limited water supply and diverse needs. The Interior Department has sought collaborative solutions that help minimize the impacts of the drought and facilitate long-term conservation and economic growth. Key investments over the last several months include historic funding from President Biden's Bipartisan Infrastructure Law for ecosystem restoration and aquatic ecosystem initiatives, grant funding for salmon restoration projects, and a new restoration and resilience framework that identifies the Klamath Basin as a Keystone Initiative. These targeted and strategic announcements are demonstrative of the Department's commitment to the continued efforts in the Klamath region.
In Medford, Secretary Haaland and Senator Merkley met with local wildland fire preparedness and response officials, including from the Interior Department's Bureau of Land Management, to receive a briefing on the state's fire outlook and discuss ongoing wildland fire efforts. Secretary Haaland announced that the Department is investing more than $21 million from the Bipartisan Infrastructure Law this year for wildfire risk reductions efforts in Oregon.
--Donna Bleiler
| | |
| --- | --- |
| Post Date: 2023-03-22 06:14:25 | Last Update: 2023-03-21 10:05:19 |
Oregonians continue to be harmed by homeless camps
S
enator David Brock Smith (R-Port Orford) along with 25 other legislators have filed
SB 1086
that would allow residents to submit a formal complain to the Oregon Department of Environmental Quality (DEQ) about human waste, illicit drugs, batteries and other harmful substances being dumped by homeless camps into state rivers and streams. Upon receiving the complaint, DEQ must investigate and then remove the individuals from camping site and clean camping site as necessary to protect state waters.
The one thing the nearly $200 million Affordable Housing and Emergency Homelessness Response Package doesn't include is a requirement of social manners and civic responsibility. Giving millions to unappreciative ill-behaved adults has put a damper on taxpayer's charitable support and SB 1086 is a step in the right direction.
"Unbridled, unregulated homeless camps along Oregon's waterways are out of control," said Senator Brock Smith. "The hazardous pollution to our salmonid bearing rivers and streams, and the source of drinking water for hundreds of thousands of Oregonians continues to be severely harmed by homeless camps. SB 1086 will finally allow DEQ to enforce Oregon's environmental and water quality laws on all Oregonians, not just those who can pay a fine."
"We can no longer wait and have this critical issue continue to harm our state waters," said Senator Suzanne Weber (R-Tillamook). "We have agricultural, forest, and seafood operations that take great care of their land and water at great expense. Yet they continue to be the subject of environmental advocate and agency scrutiny while the same individuals look the other way as human waste, drugs, and toxic chemicals enter our community's drinking water. It is past time they provide the equity of which they so often speak of."
A D V E R T I S E M E N T
A D V E R T I S E M E N T
"Having served on the County Planning Commission for years prior to my role as Representative, we have been trying to address this issue and protect our rivers and streams all that time," said Representative Virgle Osborne (R-Roseburg). This legislation will finally bring the protections we need for our rivers and residents, while bringing accountability to the agency and advocates that have enabled these actions to occur for far too long."
"Governor McCall forged water quality ahead for all Oregonians just over 50 years ago. I look forward to our environmental groups and democrat colleagues' support of this critical legislation that will protect Oregon rivers, streams, and drinking water," concluded Senator Brock Smith.
SB 1086 was referred to the Committee on Rules, which is not restricted by timelines.
--Donna Bleiler
| | |
| --- | --- |
| Post Date: 2023-03-21 08:55:02 | Last Update: 2023-03-21 09:55:44 |
Will this carveout be successful without jobs?
B
oth Republican and Democrat caucuses have agreed to prioritize Governor Kotek's pledge to work on homelessness this session. Governor Kotek wanted to carve out $200 million to dedicate to the cause. But will this carveout become an ongoing budgeted item? Can homelessness be reduced if you just provide shelter and not provide skills for employment?
Ways and Means passed the Affordable Housing and Emergency Homelessness Response Package. This Housing Package includes
HB 2001
, $40.9 million for housing planning and makes it harder for landlords to evict deadbeat tenants; and
HB 5019
that funds $155 million to specified state agencies to address homelessness, which Governor Kotek requested.
The
Legislative Fiscal Office
breaks downs HB 5019 allocations with the largest sum, $85.2 million, going to create 600 new shelter beds across emergency areas, and rehouse 1,200 unsheltered individuals. Isn't that two people per bed, or maybe the are expected to sleep in shifts. The second largest amount, $33.6 million is anticipated to prevent homelessness for 8,750 households. No less than $6.55 million supports staffing and administration that is sure to be an on-going expense to taxpayers regardless of the results.
Republican Leader Vikki Breese-Iverson (R-Prineville) said, "Without a bi-partisan commitment to reform Measure 110 and truly tackle the drug crisis in Oregon, I fear we will continue to see more of the same. While the bill provides expanded shelter capacity and rental assistance, I do not believe it gets to the heart of this issue – the failure of Measure 110 to provide meaningful access to treatment."
A D V E R T I S E M E N T

A D V E R T I S E M E N T
State Representative Anna Scharf (R-Yamhill/Polk) says, "While these bills do tackle some of the state's housing and affordable housing crisis, there is concern this package doesn't address Ballot Measure 110, which is at the heart of the homeless crisis." Many homeless are receiving up to $1,500 per month in benefits, and
SB 603
, sponsored by Senator Winsvey Campos (D-Aloha), will add $1,000 with no strings attached.
Larger cities, mainly Portland, Salem and Eugene, liberals are finding out that a spike in shootings brought on by lawlessness and the homeless are a liability to their political well-being. They started pushing them out of downtowns. Over time they have been forced into rural towns and residential areas. Towns like Cottage Grove has quadrupled forcing the post office to close in the evenings, spreading into Creswell and other small towns that don't have jobs for them or the means for sheltering or enforcing lawlessness.
Senator Daniel Bonham (R-The Dalles) had a message on the Senate floor regarding a forced Turnkey project turning a hotel into a shelter. The people in The Dalles are saying, "don't Portland my Oregon." The laws being passed are limiting local communities from solving their homeless problem with what works for their community.
Funding from these bills may help with temporary sheltering, but it doesn't solve the underlying problem of joblessness. Until the over regulation of land use, restricting energy sources and high mandated labor costs are addressed, there will be no real visible return on the money spent in these bills.
--Donna Bleiler
| | |
| --- | --- |
| Post Date: 2023-03-20 16:35:12 | Last Update: 2023-03-20 00:57:44 |
Read More Articles